Whether you love or hate Netflix's culinary satire "Hunger," we can all agree on one thing–we want that pad ngor ngae, the stir-fried signature dish from the film's protagonist. But where can you find it? Well, an old-school spot in Ladprao has made the dish with such precision and skill that it's more enjoyable than the film's plot.
Head to Lerdtip Ladprao Wanghin, a 60-year-old khao tom spot helmed by Iron Chef Thailand's winner and the third-generation owner Kamol "Gig Chobdee-ngam.
Here, his version of pad ngo ngae (B180), the stir-fry noodles with assorted ingredients, gives off noticeable warmth. It's a squiggly bowlful of lightly charred noodles coated in oily liquid. The nearly sweet savory bean paste clings to the noodles, adding an aromatic depth; the accompanied chopped chai po (salted turnip), along with dried shrimp, Chinese sausage, and the firm tofu, provides a fun, moreish texture.
Is it worth it? It may look pricey at first, but with the generous portion his pad ngor ngae could be an ideal bowl to satisfy your late-night cravings. Those who don't want to trek all the way to Ladprao Wanghin can also order this dish via Lineman.
2/152 Ladprao Wanghin Rd, 080-345-9576, open daily 4.30pm-midnight.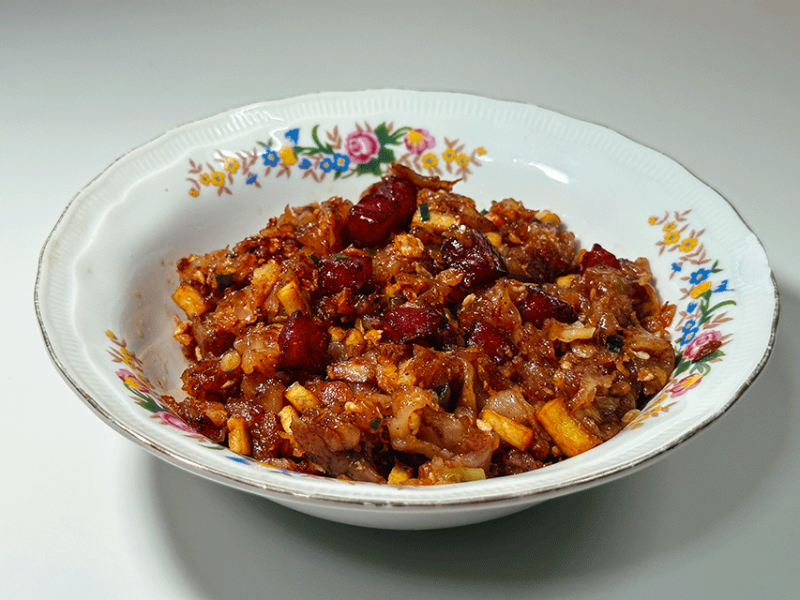 Photo: Porpor Leelasestaporn / BK Magazine