Siam Discovery has unveiled its new food center after a big renovation. Called My Kitchen, the crisp white space aims to create a social dining experience thanks to
six reputed Bangkok dining names each offering kiosks of high-quality food to one communal dining area.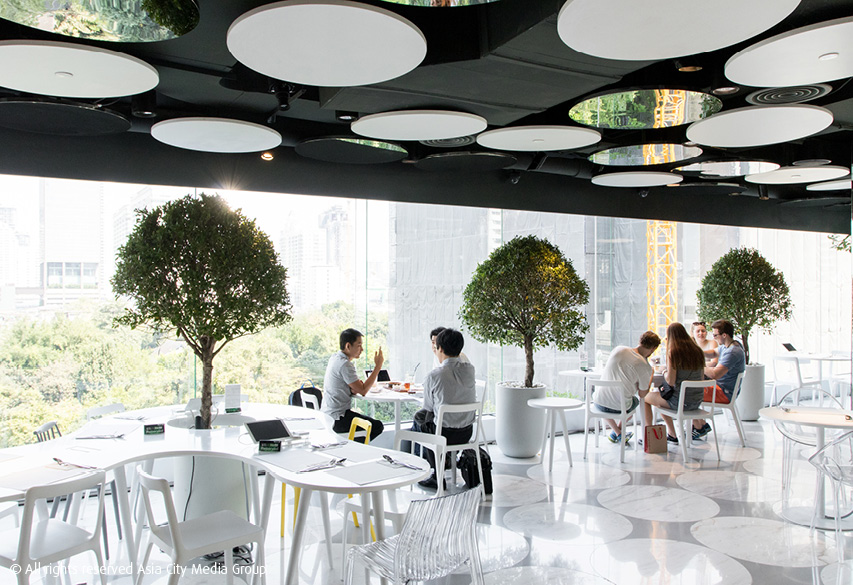 Nestled on the mall's fourth floor, My Kitchen's floor-to-ceiling windows look out upon stunning views of Sra Pathum Palace's green surroundings, while indoors is a stylish, minimal blend of marble counters, cool white furnishings and popping yellow accents.
You also don't have to stand in front of kitchen counters to order. With tablet menus on each table, you can browse the offerings in comfort and send your order straight through to the kitchen. Staff then come and confirm your order, taking payment by cash or credit card at your table.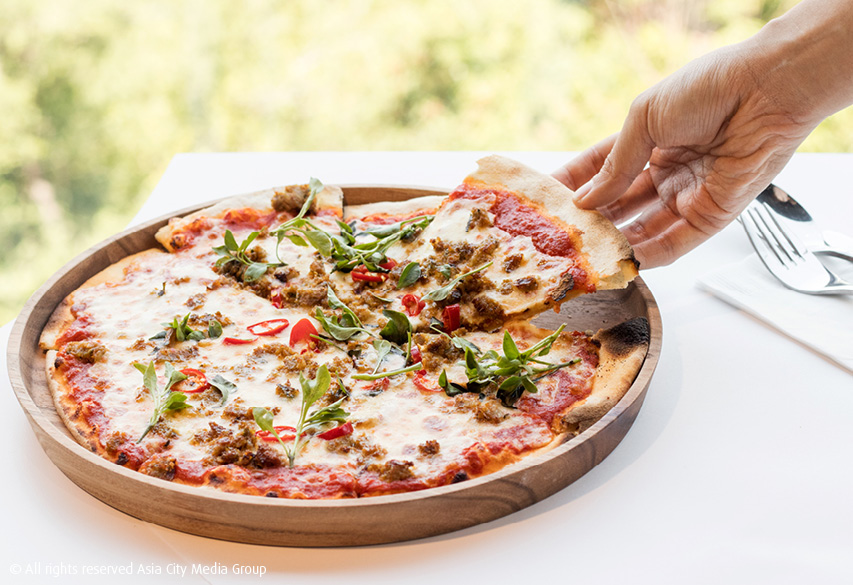 Breakfast master Kuppadeli presents reliable comfort food including the deliciously fresh asparagus salad (B180) and brioche French toast (B250). Also grab a creative pizza with bacon and eggs (B265) or Northern Thai sai oua sausage (B300).
Upscale Japanese restaurant Yuutaro rolls out a new spin-off here. Called Yuzu, the menu highlights fresh fish flown in from Japan in dishes like the sashimi selection (B1,600), sashimi salad (B330) and kaisen don (raw fish rice bowl, B320).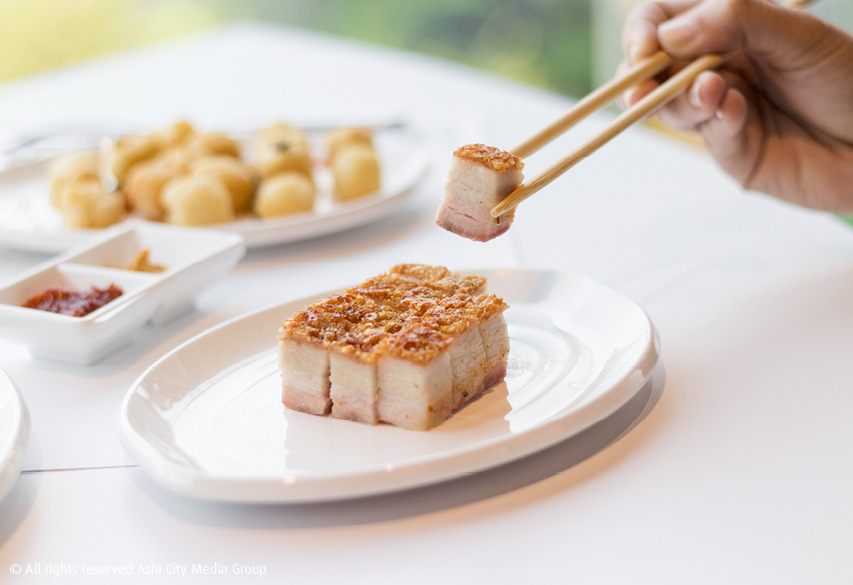 Also, don't miss the signature aromatic and tender tea-smoked duck (B350) from the Singapore-hailing Cantonese restaurant Man Fu Yuan, which is presented alongside crispy roasted pork (B265) and giant shrimp wonton soup (B185).
For something Thai, the well-established Nara Thai Kitchen provides comforting classics as well as the occasional twist, like Northern chicken khao soy (noodle curry, B135) served without soup and "phad Thai diet" (B135), in which they replace noodles with green papaya. We also like the mango sticky rice set (B120), which features a nice scoop of young coconut sorbet.
You can also gather over Isaan sharing plates here, with Cafe Chilli heightening the classic corn salad known as tam khao pod (B135) with white corn kernels instead of the classic yellow variety. The grilled turmeric chicken (B250) provides a refined, flavorsome take on the street-side classic.
Brix Dessert Bar provides your perfect sweet treats, with the signature "Brix Box" (B265), a hefty cube of warm brioche bread stuffed with oozing chocolate as well as Japanese style souffle pancakes (B210) and matcha granita (B225).
They also provide space for cooking workshops.
4/F, Siam Discovery, Rama 1 Rd. BTS Siam/National Stadium
---
Brought to you by