A guide to quality coffee and tea in this happening neighborhood.
This coffee shop sits on a cozy house on Ekkamai Soi 12. At Ekkamai Macchiato, all the drinks cost B100 including espresso-based coffee made using a Thai-Ethiopian-Brazilian blend from local roaster Bottomless and filter coffee using rotating single origins (including Roots). They also offer chocolate drinks, green tea latte, iced tea and fruit shakes. The second floor is open for group work space rental.
6/2 Ekkamai Soi 12, 083-785-9090. Open daily 9am-9pm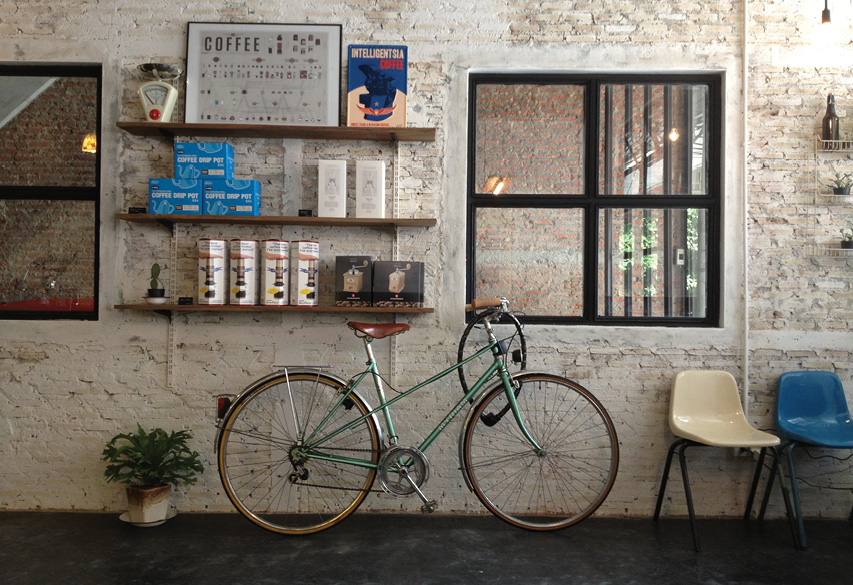 Both espresso machine and hand-brewed coffee in an industrial setting adorned with art pieces, bare bricks and wooden furniture. The barista sources his beans from local roasters such as Phil Coffee Roaster, Pacamara and Ceresia. You can also munch on pastries like lemon tart and coconut cake, made by Size S Coffee & Bakery (Soi Ngamduplee), while taking a peek at the rotating exhibitions.
1/7 Ekkamai Soi 2, Bangkok, Tel. 02-002-6874, Open Mon-Tue 9am-6pm; Thu 9am-6pm; Fri 9am-6pm; Sat-Sun 10am-6pm.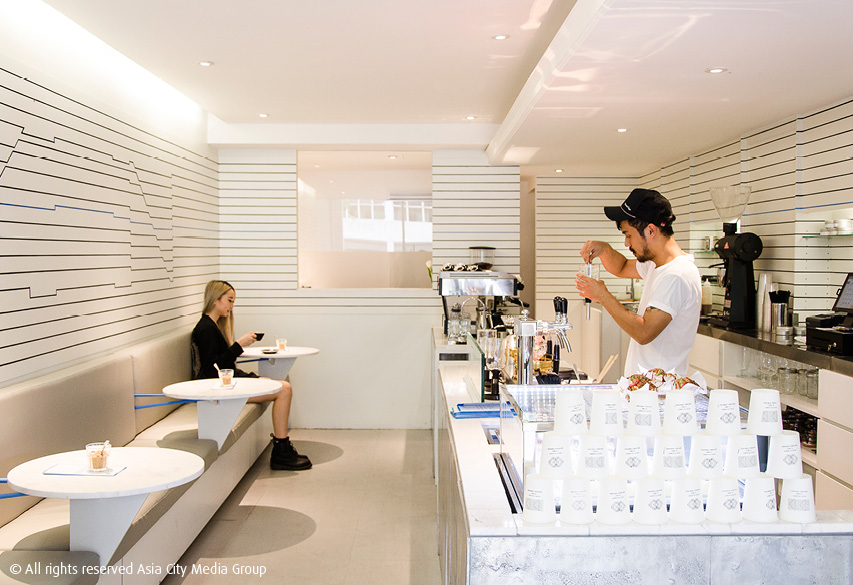 Ekkamai's quiet end is home to the all-white coffee enterprise of three (fittingly hip) buddies who were fascinated by Australia's coffee scene. Here the brews go well beyond long black and flat white, nonetheless. (This is Bangkok, after all.) You can expect nitrogen-brewed coffee along with tea, experimental health drinks and a brunchy menu of bacon and eggs on ciabbata or tomatoes, avocado and feta on sourdough.
Tai Ping Tower, 582/5 Ekkamai Soi 26 and 28, 098-831-6009. Open daily 7am-7pm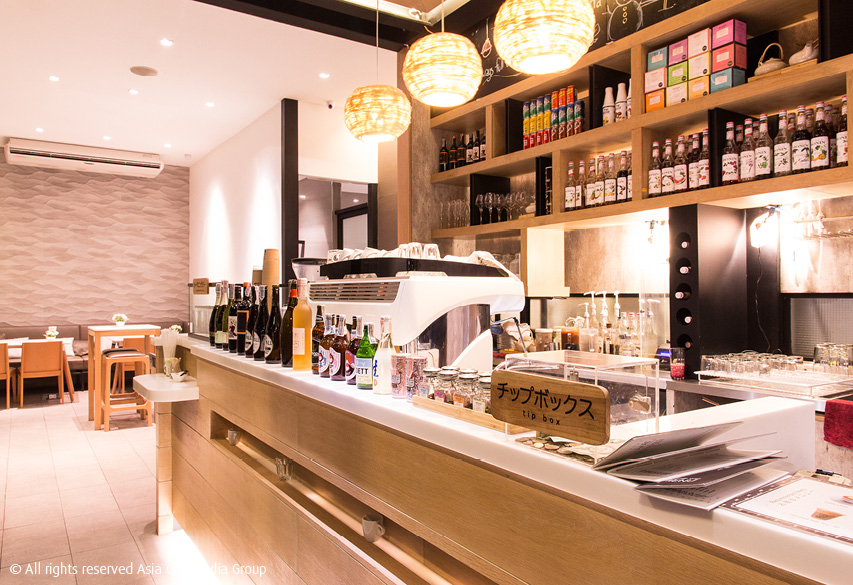 This hip Zen-inspired coffee shop on Ekkamai Soi 12 offers cocktails and shisha, along with caffeinated beverages like espresso on the rocks (B100). They've also got a branch on Sukhumvit Soi 23.
Ekkamai Soi 12, 02-381-5291. Opendaily 10am-midnight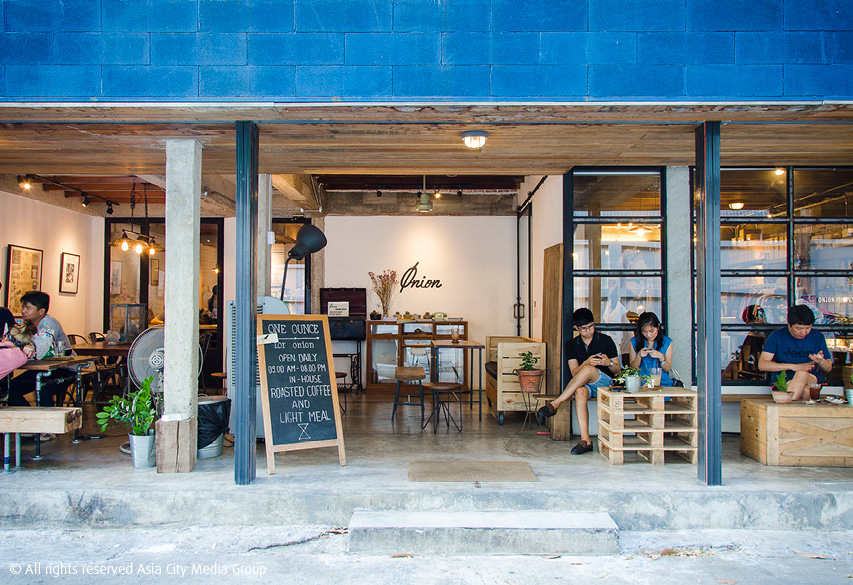 Stylish fashion accessories and delicious in-house coffee from Brave Roaster (starting at B90) as well as some brunchy dishes and desserts. The raw-meets-industrial decor is a fitting backdrop for a wide range of sunglasses, shoes and preppy bags.
19/12 Ekkamai Soi 12, 086-388-3303. Open daily 8am-8pm
This zen-looking oriental tea room offers seasonal tea sourced from China, Japan, Taiwan and Thailand, each brewed with different techniques. The three main types are hot tea (B180-450/pot), matcha (B450-1,980/bowl) and matcha latte (B150/200ml).
70/5 Sukhumvit Soi 63 (Ekkamai), 097-267-2626. Open Sun-Thu noon-8:30pm; Fri-Sat noon-11pm
Malaysian-born Taiwanese artisanal coffee roaster Han Wang is behind Phil Cafe 61. The coffees here are made with local and international single-origin beans, as well as house blends, all roasted in-house. Try a shot of Panama Casa Ruiz for a strawberry, fruit cake-like scent. Homemade granola and baked items are also available.
21 Sukhumvit Soi 61, 02-001-5850 or 082-111-2249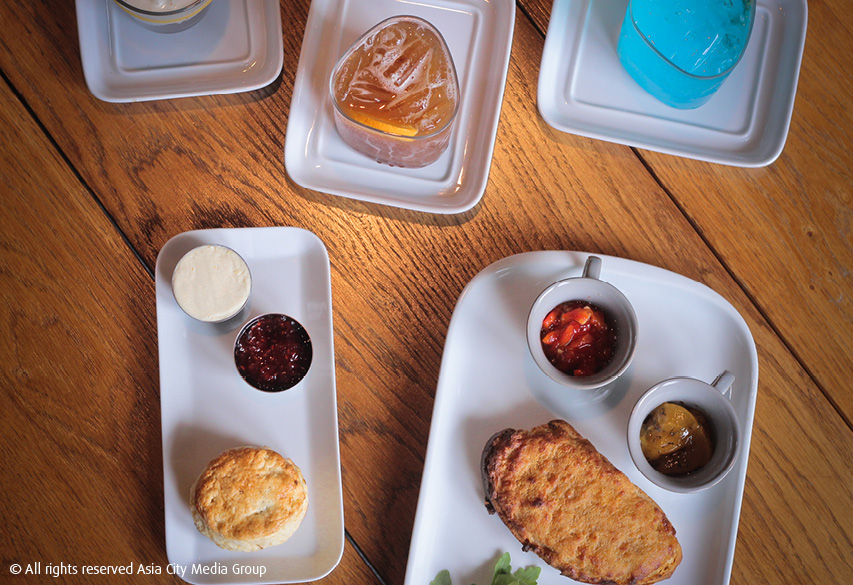 WWA, a cafe-cum-fashion shop on the third floor of the now-defunct Swensens in Siam Square, has partnered with select shop Chooseless (of the same crowd behind Cocue in Siam Square Soi 1) to open this cafe at Baan Ekkamai. Here, English chef Davina Pickering and a partner Harutai Nitipanon serve up all-day breakfast items like pancakes and egg dishes, plus some Thai comfort dishes.
Baan Ekkamai, 77 Ekkamai Soi 21, 02-660-4349. Open Wed-Fri noon-9pm; Sat-Sun 10:30am-9pm
Ekamai Mall's hip vintage shop-cum-cafe opened a proper restaurant in the same complex. Set in a wood-heavy space, (Un)fashion Dining gives out a chill, beach-y vibe while serving a wide range of easy homemade dishes. On top of the coffee and desserts you could already expect from the cafe, food covers everything from rocket salad, sandwiches, Japanese curry rice and larb moo to homemade thin-crust pizza and boiled Canadian lobster (starting at B780). Unlike the vintage fashion at the original cafe, the shop section here is all about new home-decor items imported from the US.
Ekamai Mall, Ekkamai Soi 10, 099-527-9053. Open Wed-Sun 11am-10pm; Mon 11am-10pm
---