Tucked away in Soi Ekkamai—home to multiple hip food and drink establishments—is the underrated and cozy Poco A Poco. With bare brick and warm color tones, the decor resembles a hybrid between a Tokyo bistro and an industrial loft tavern. Through the large windowpane, you can see the chef perfecting his knife techniques while tending to diners.
Unlike the izakaya and omakase restaurants spread all over inner Bangkok, you won't find yakitori or intricately-plated sashimi here. Instead, the chef rolls out a series of Japanese and Italian delicacies—like onion gratin soup and soft and creamy omu curry. There's also a wide selection of Italian dishes like classic pasta.
To top it off, go for the freshly-made tiramisu (B100) and all-time classic fudge brownies served with a scoop of vanilla ice cream (B100). Note that most dishes come in small portions, as the chef encourages diners to try out multiple items from the menu—"poco a poco" means "little by little" in Italian.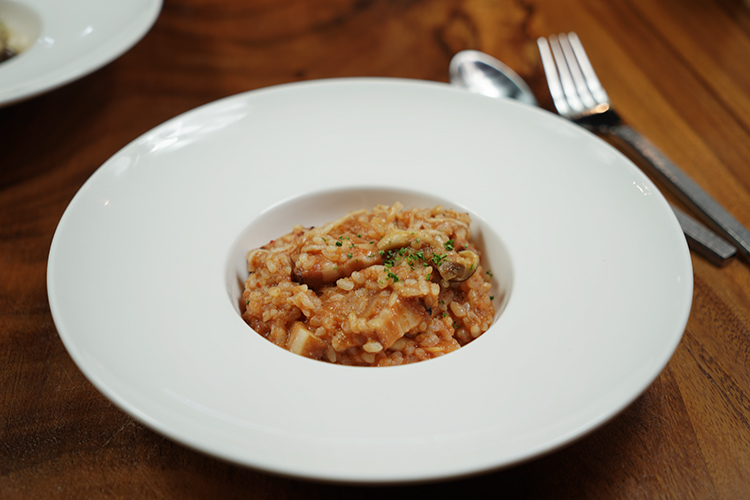 The bar offers a rare selection of Kankiku Brewery craft beers made from natural spring water. Located in Chiba—the chef's home prefecture—the brewery was established in 1883 and is also well-known for producing high-quality sake.
The mezzanine dining area is relatively more spacious, and perfect for those dining in groups.
Recently, the restaurant launched a menu inspired by cooking scenes in famous Japanese manga—like tomato sauce pasta with meatballs (B220) from Lupin the Third; and cured beef fried rice (B100) and cheesy paille (shoe string "straw" potatoes; B200) from One Piece.
Come during lunch to enjoy set menus starting from B280. And during happy hour, glasses of Asahi draft beer and whisky soda start as low as B50, while a glass of house wine is just B120. It's best to get there early though; it really is a happy hour and only lasts from 6-7pm.
The restaurant also offers a wine buffet once a month at B1,000 per person.
33/31, Sukhumvit Soi 63 (Ekkamai), 090-924-7996. Open Mon-Fri 11:30am-2pm, 6pm-midnight and Sat 6pm-midnight.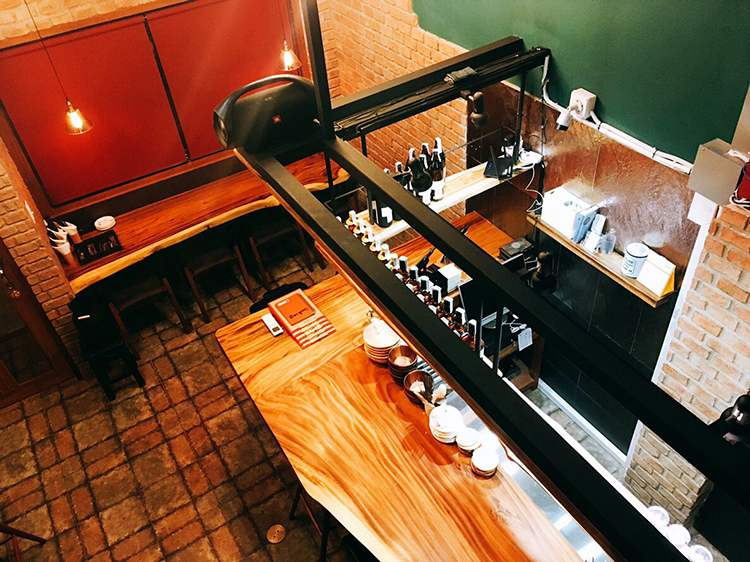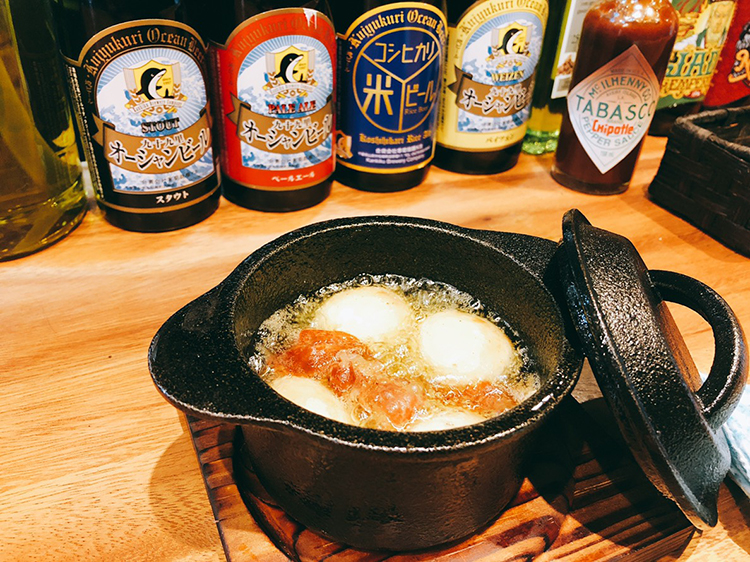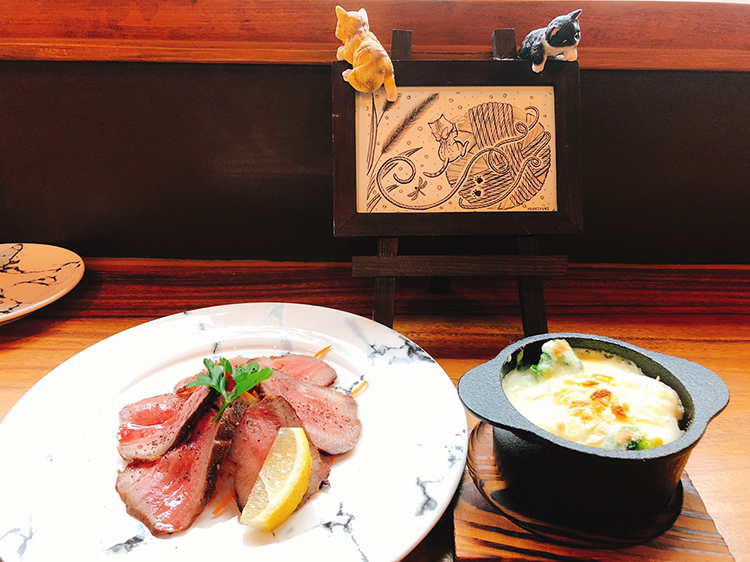 Sponsored by: