JUMBO Seafood

Photo: JUMBO Seafood
You'll be hard pressed to find a spot in Bangkok that does seafood better than JUMBO Seafood (it's literally in their name, after all). What started as a small outlet in Singapore's East Coast Seafood Centre has now become a regional chain famous for their signature dishes, including their award winning chili crab and the signature black pepper crab. Their extensive dim sum selection is also worth noting, with standouts being the signature Jumbo siew mai, steamed chili crab buns, and the deep-fried truffle and shrimp dumplings. Coming with a friend? Opt for the seven-course Golden Treasure or nine-course Emperor set menus to try a little bit of everything.
G/F, Siam Paragon Shopping Centre, 991, Rama 1 Road, 02-162-0520, 087-785-7997. Open daily, 11am-10pm
G/F, ICONSIAM, 299, Soi Charoen Nakhon 5, 021-186-2901, 099-110-5888. Open daily, 11am-10pm
Get a complimentary Seafood with Beancurd soup (XS) valued THB 563 when spending THB 4,000 or more /sales slip
(limit 1 dish /card /table /sales slip)

Privileges are available to Citi-branded card members

1 Apr '23 - 31 Mar '24
Kiani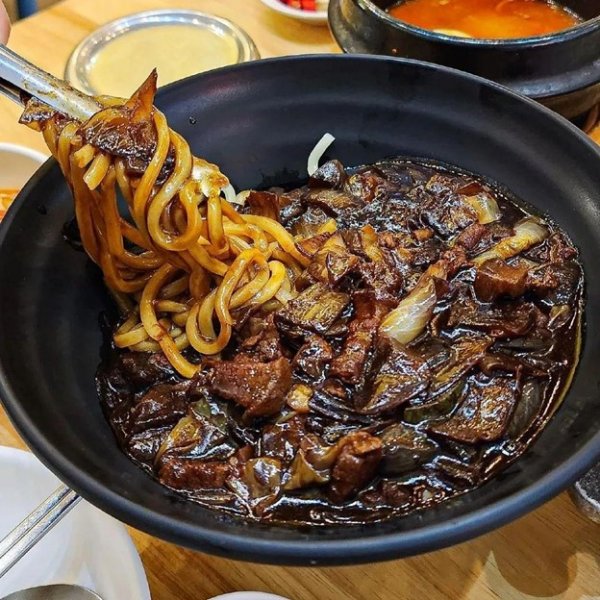 Photo: Kiani
With walls covered with cartoon forest murals and cheery fonts, incredibly friendly service as noted by several online reviews, and top-notch cooking, it's not hard to see why this is many Bangkok residents' favorite Korean spot in the city. Traditional Korean dishes including mandu, ramyeon, bibimbap, and kimbap are available in a range of meat options alongside your expected Korean barbeque meats; in our opinion, the star of the menu is the pork japchae. If you want something lighter, the soup and rice sets are bang-for-your-buck, especially on a cold rainy day. For the non-meat eaters, there's also a handy separate vegetarian section.
Fifty Fifth Thonglor, 90, Thonglor 2, 084-220-8282. Open Mon-Sat, 11am-8:30pm; Sun 11am-8pm
angmorr
Photo: angmorr
If you're looking for a creative twist on modern Chinese cuisine, look no further than angmorr, whose Chinese-Western fusion menu is meant to be reminiscent of traditional Chinese "cookshop" fare (i.e. dishes that look Western but with Chinese flavors). On the plate, this translates to an array of fun surprises from hyper realistic goldfish har gow to the Chinese toffee banana, which is frozen with liquid nitrogen while being deep-fried. For the less adventurous diners, there are also a number of more straightforward cookshop staples, such as the tender fried pork chop with green peas, and the spicy tofu salad which is topped with crunchy fried salmon.
6, Soi Sangchai, 02-118-3641. Open Mon-Thu, 10am-10pm; Fri-Sun, 8am-10pm
Get special price for All You Can Eat Dim Sum Set Buffet at
- THB 999++ includes 2 pcs. of gold fish har bow Truffle /person, is limited to 1 set /person and special dim sum (8 menus)
- THB 699++ excludes special dim sum (8 menus)
- THB 299++ excludes special dim sum (8 menus) and only applicable for children, height not exceeding 100 cm.)
(only on Monday - Friday at 10 AM - 5 PM, last order at 4 PM, excluding public holidays, VAT, service charge, limit 1.5 hrs. /session /person, leftover food will be charged at a la carte menu price and only on Sukhumvit 38 branch)

Privileges are available to Citi-branded card members

5 May '23 – 31 Oct '23
Kam's Roast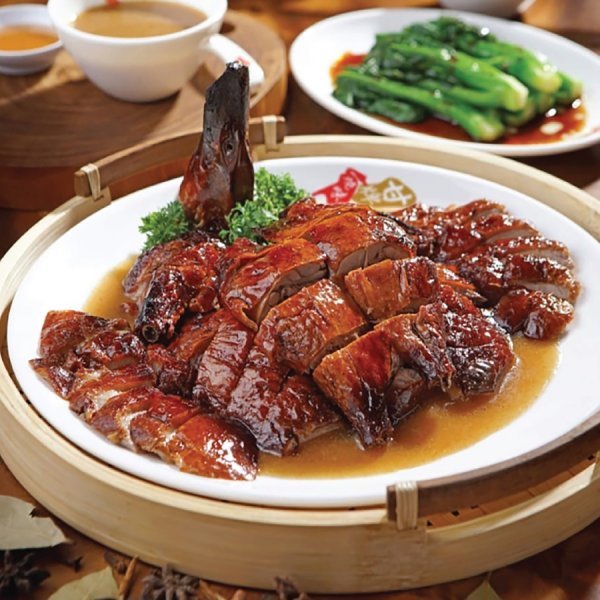 Photo: Kam's Roast
If you can't go to Hong Kong, bring Hong Kong to you—or at least, bring a branch of their Michelin-starred Kam's Roast here. The array of generous meat dishes are best enjoyed as part of a large group, although individual diners will absolutely still be delighted with the smaller single or double combo roasts paired with rice or noodles. For the iconic Kam's Roast experience, try their whole roasted suckling pig or (for a smaller portion) the succulent crispy roast pork, the char siu barbecued pork, or the signature roasted duck.
4,4/1-4/2 4/4, Ratchadamri Rd., 02-004-7718. Open daily, 11am-10pm
Get a complimentary dish valued up to THB 160 when spending THB 2,000 or more /sales slip on food only

Privileges are available to Citi-branded card members

1 Jul '23 - 30 Jun '24
Viva Filipinas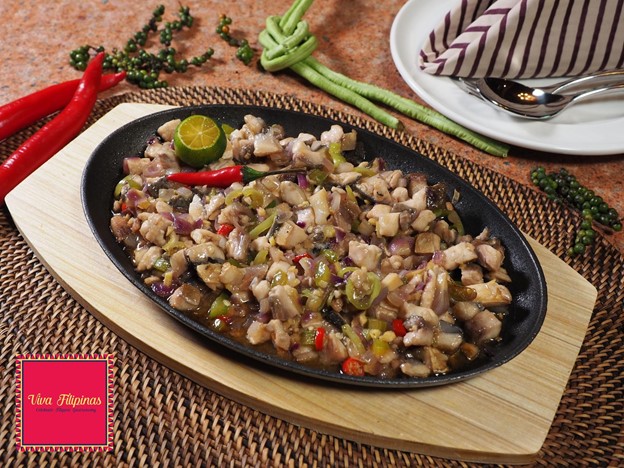 Photo: Viva Filipinas
While there aren't a ton of Filipino restaurants in town, Viva Filipinas is a great introduction to the rich culinary flavors and traditions from different regions across the Philippines. The restaurant is located inside the Akara Bangkok Hotel, and several of the items used in the kitchen are actually sourced from the Philippines so as to ensure an authentic replication of flavors. Try the pastel de lengua (beef tongue in creamy mushroom sauce), or the adobong pusit (a squid variation of the national adobo stew), There's also a "street food buffet" on Friday evenings, as well as live music with a rotating roster of bands every Saturday.
372, Sri Ayutthaya Road, 080-294-2561. Open Mon-Fri, 11am-9pm; Sat 11am-11pm; Sun 11am-8pm
Bagan Myay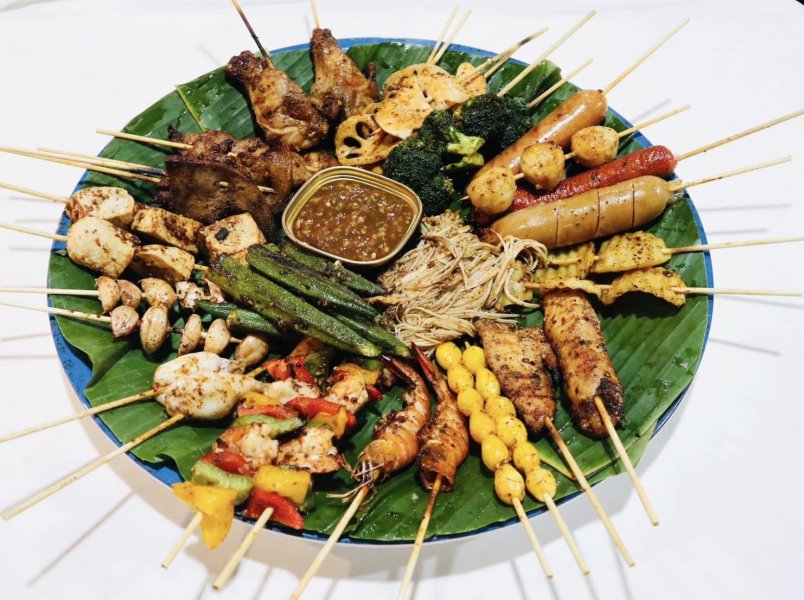 Photo: Bagan Myay
With framed photos of Bagan decorating the walls and Myanmar music (which, yes, includes Myanmar renditions of English pop songs), Bagan Myay is reminiscent of similar eateries you'll find in Myanmar itself. As with any reputable Myanmar establishment, their menu includes a lengthy list of salads and curries, as well as a number of traditional dishes—if this is your first foray into the cuisine, we recommend the fish or potato pounded rice, spicy Rakhine-style vermicelli (available as either soup or salad), and the famous tea leaf salad. Their breakfast is also worth trekking over for in the morning, especially for the paratha and selection of crispy vegetable fritters.
Phetchaburi Road (next to Pantip Plaza), 061-504-4431. Open daily, 9am-11:30pm
Sushi Den
Photo: Sushi Den
With several locations around the city, you're almost never too far from a Sushi Den branch to help fulfill a last-minute sushi craving. However, it's not just their convenience that makes the chain a simultaneously tasty and top-quality option for all your sushi needs. In addition to the traditional offerings, their menu also contains a few unconventional items such as the foie gras and mango nigiri, and the miso salmon cheese roll. You can also order a number of non-sushi Japanese dishes, including a number of udon and teriyaki sets.
All branches except Silom Complex and Don Muang Airport branches
Get a complimentary Trio Roll valued THB 299 when spending THB 1,500 or more /sales slip
(limit 1 dish /card /table /sales slip)

Privileges are available to Citi-branded card members

1 May '23 - 30 Apr '24
Don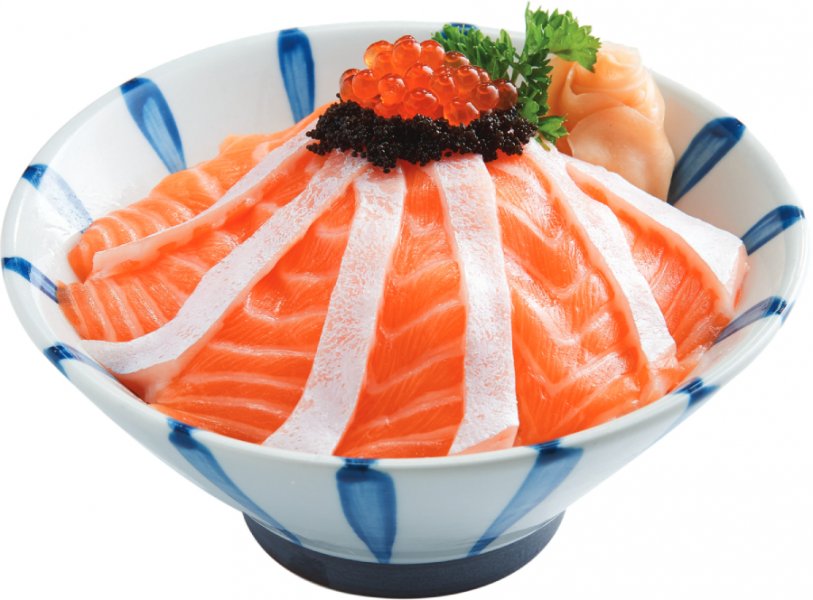 Photo: Don
Given that they're literally called "Don," this is (unsurprisingly) one of the best places in town for fresh donburi, where the meat options range from your usual pork and chicken to salmon, scallop, and wagyu and foie gras. The menu also has other Japanese staples like various sushi and sashimi, and perfectly fried crispy tempura and karaage, while the katsu curry rice and nabe (basically Korean hot pot) sets make for a more filling meal. For the ultimate bang-for-your-buck experience, opt for the buffet, which gives you access to an assortment of appetizers, desserts, don, and sushi.
All branches
Get a complimentary Ebi Tempura valued THB 99 when spending THB 800 or more /sales slip
(limit 1 dish /card /table /sales slip)

Privileges are available to Citi-branded card members

1 May '23 - 30 Apr '24
Le Dalat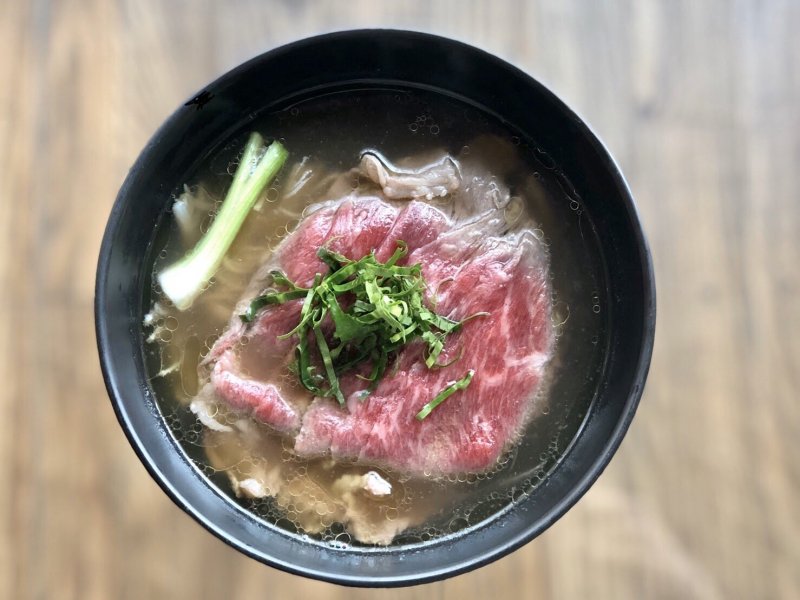 Photo: Le Dalat
Situated in a centuries-old, restored teak house surrounded by a lush green garden and decorated with beautiful antiques, the flagship branch of Le Dalat (they also have a branch in EmQuartier) gets major points for both ambience and a stellar menu. The dishes are renditions of royal Vietnamese recipes cooked with high quality ingredients, resulting in flavorful classics that make you feel like you're actually sat at an eatery in Vietnam. While their specials menu is regularly changing, the main menu includes plenty of classics like chao tom, bánh cuon, and (of course) warm, hearty bowls of pho.
57, Soi Sukhumvit 23, 02-259-9593. Open daily, 11:30am-2:30pm, 5:30-10pm
7/F The Helix Quarter, EmQuartier, 695, Sukhumvit Road, 02-003-6267. Open daily, 10am-10pm
Get 10% discount on food only
(only for Sukhumvit 23 and EmQuartier branches)

Privileges are available to Citi-branded card members

1 Apr '23 - 31 Mar '24
Diyalo Griha (Nepalese-Indian)
Photo: Diyalo Griha
While the menu at this cozy, family-run eatery also contains Chinese and Indian cuisines, it's one of the few venues in town that offers excellent Nepalese food. New to Nepalese cuisine? You have to try the momo (fried or steamed dumplings), where you can pick both your choice of filling (chicken, mutton, or vegetarian) and the method of cooking (we recommend the jhol momo, which is served in a thick and spicy broth). In addition to various lighter Nepalese snacks, diners can also try a little bit of everything through either of the vegetarian or non-vegetarian sets.
86/5, Ratchaprarop Road, 02-116-4369. Open daily, 11am-11pm
Sponsored by: