Nestled in a tranquil, scenic nook of idyllic Chaweng Beach, Centara Reserve Samui is a five-star getaway that embraces local produce and verdant nature. Comprising luxurious rooms, pool suites and beachfront pool villas, this tropical sanctuary is home to several award-winning bars and restaurants.
Its standout eatery is Act-5, a sophisticated and contemporary bistro that serves dishes made from the best of seasonal Thai ingredients, including herbs handpicked from the resort's organic garden. Some must-trys include Act-5's foie gras with balsamic and berry, and the beef short ribs, which are slow-cooked for 12 hours. Do also try the truffle risotto, served with a fiery paper flourish; and 'Crunch' too, which is a complex and colorful dessert.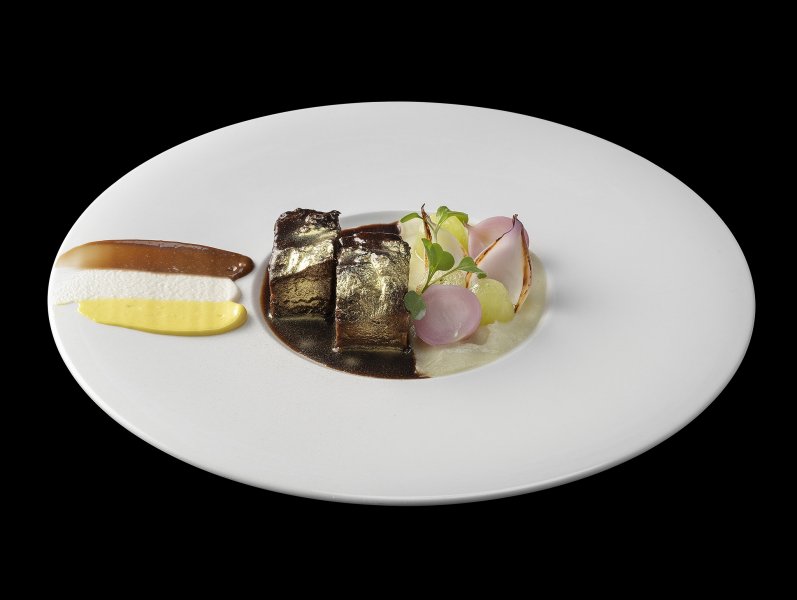 A multisensory adventure
Act-5 serves these labours of love with theatrical flair - each dish is playfully presented to its diner and every meal at this epicurean institution is meant to take its diner on a whimsical experience. Talk about destination dining! Patrons are entertained in a stylish and capacious environment, which is themed on the traditional musical instruments of Thailand and energised by vivacious tiles and upholstery. Soak in Act-5's exquisite interior and gaze over to its open kitchen, where Act-5's gifted chefs painstakingly prepare each dish.
It's no surprise why this 116-seater restaurant has been attracting a steady stream of returning couples, families and private event bookings. Act-5 has intimate private dining rooms, over 130 wine labels and a dedicated sommelier.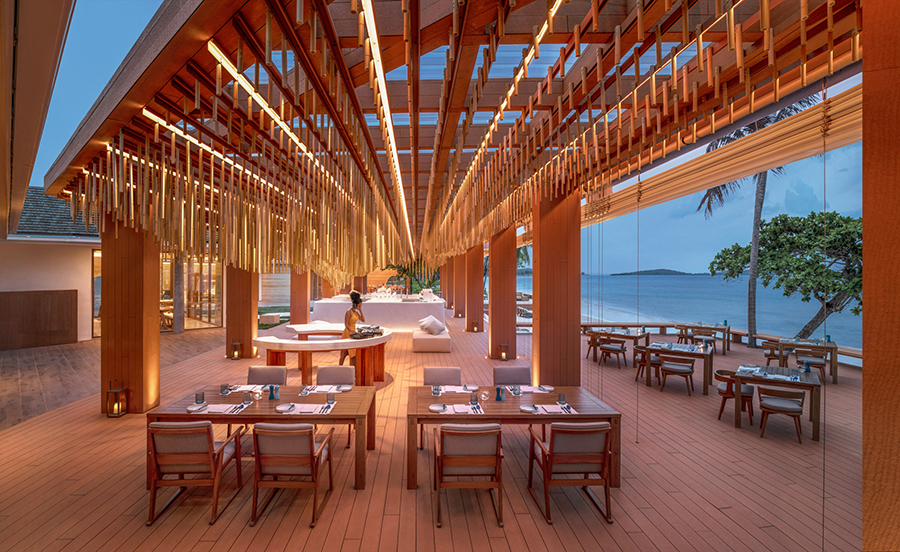 Salt Society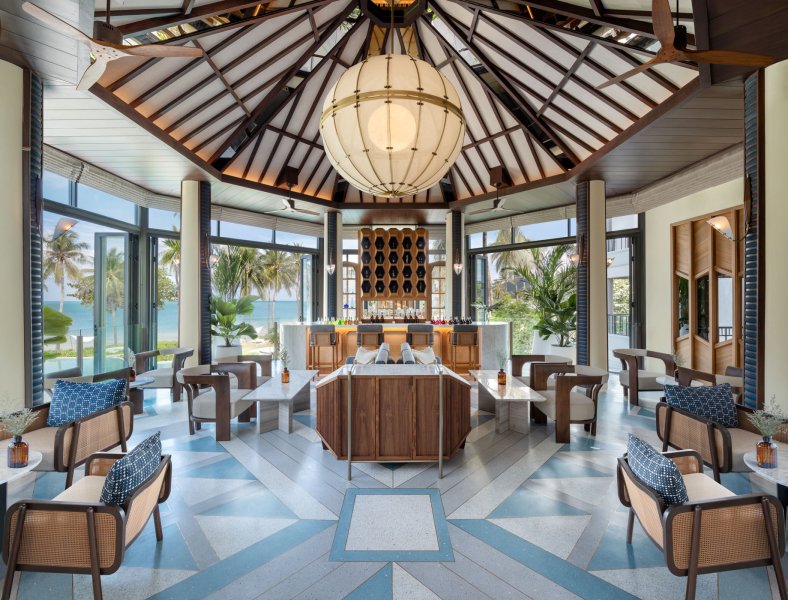 The Gin Run
Spoiled for choice
If you're an avid foodie, you'll love exploring the rest of Centara Reserve Samui, which is home to six distinct bars and restaurants, each with its own identity. These are Pool Bar, a gregarious cocktail bar with a view; The Gin Run, which plies guests with 35 housemade gin-based concoctions; The Terrace, a casual restaurant that serves sumptuous comfort foods; Sa Nga, whose name is Thai for 'elegant' and serves Spanish and Thai sharing dishes in a private setting; and Salt Society, which is themed on intimate beachside celebrations, and Act-5, the star of the show.
The culinary staff of Centara Reserve Samui are well-versed in organizing a variety of personalized dining experiences, ranging from family-friendly barbecues under a gazebo to gourmet castaway beach picnics and glamping-style romantic candlelit dinners.
"From ultra-fresh, sustainable seafood, to the artisanal salts we make in-house, our emphasis is on utilizing all the extraordinary local produce Thailand has to offer, as well as the highest quality imported ingredients," shares Christopher John Patzold, Executive Chef.
Sponsored by: