This tiny joint not only has some of the best burgers in town; veteran chef Roland Graham also does some really good pies, using his recipes from down under. Made entirely in-house, the pies start at B260 for the chunky Aussie beef, the chicken, sweet corn and bacon, or spicy Thai massaman, while specialties like the chicken basil and Italian prosciutto and the lamb Navarin are B290. All pies come with an option of hand-cut chips or mashed potato and side salad. Takeaways save you B70. Be quick: they're closing for renovations in about a week and set to re-open in April. Stay tuned at Chef Bar's Faebook page.
Opposite Prasarnmitr Plaza, Asoke Soi 2, 080-052-7336. MRT Sukhumvit
This British-themed establishment doesn't only do an all-day English brekky (starting at B145), it takes its pies pretty seriously. These range from the classic steak and kidney (minced beef and kidney) to the Thai-twists of the green curry with chicken (both B220), all served with mashed potato, garden peas and gravy. Do check their Facebook page to find out about their regular specials. Takeaway starts at B120, while frozen pies are just B110.
72/1 Sukhumvit Soi 63 (Ekkamai), between Sois 4 and 6, 099-228-7710. Open daily 9am-9pm
Tucked down Sukhumvit Soi 65, this daytime spin-off of Witch's Tavern, specializes in British pies, pastries and breakfast. Pies are priced at B120 with a side of salad or mushy peas, chips or mashed potato and onion gravy. Options include the beef steak, kidney and ale, shepherd's pie to the Thai-style chicken green curry. Sweet tooth? Order one of the delectable apple pies (B120).
14/45 Sukhumvit Soi 65, 02-391-1311. Open daily 9am-6pm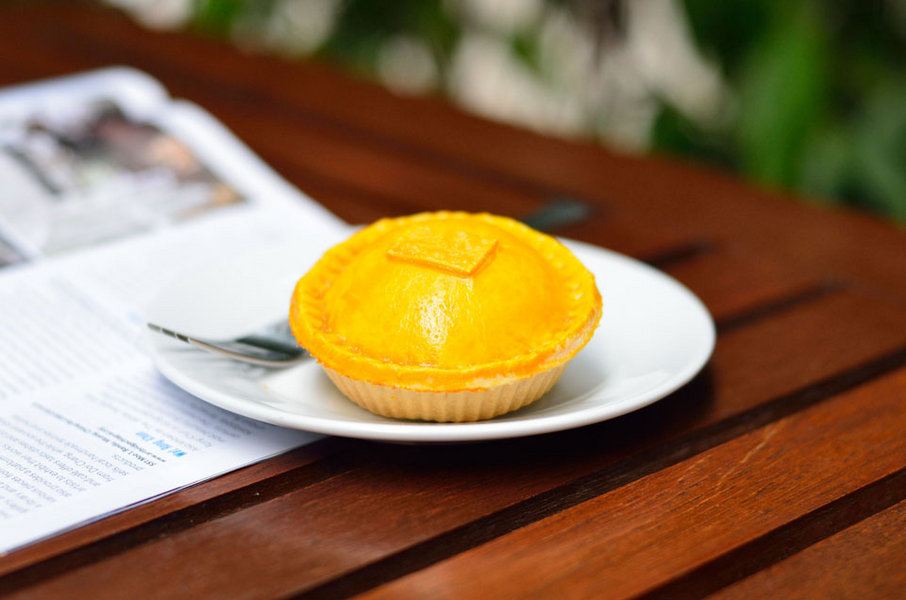 Something a little less traditional. You may have seen the display case filled with hundreds of pies at foodie events around town. There are eight savory options: chicken curry, pork stew and six variations with white cream sauce (chicken, tuna, ham, sausage, mushroom and spinach), while sweet choices include, pineapple, coconut, corn custard and toddy palm fruit. The girl's-fist-sized pies are a wallet-friendly B55 each or B200 for four pieces. They also deliver by both Chefsxp (1767) and Foodpanda with fees calculated by distance. Check Facebook for exact locations and times.
087-873-4747, ow.ly/JLIqr
On top of breads from the likes of Conkey's and Mason Jean Philippe, this delivery service also offers pies and pasties from Gourmet Pie. Options include chicken-and-mushroom, pork (both B140) and British classics like shepherd's, fisherman's and cottage pie (all B145). Pies are delivered frozen. Delivery fee starts at B90 in central Bangkok.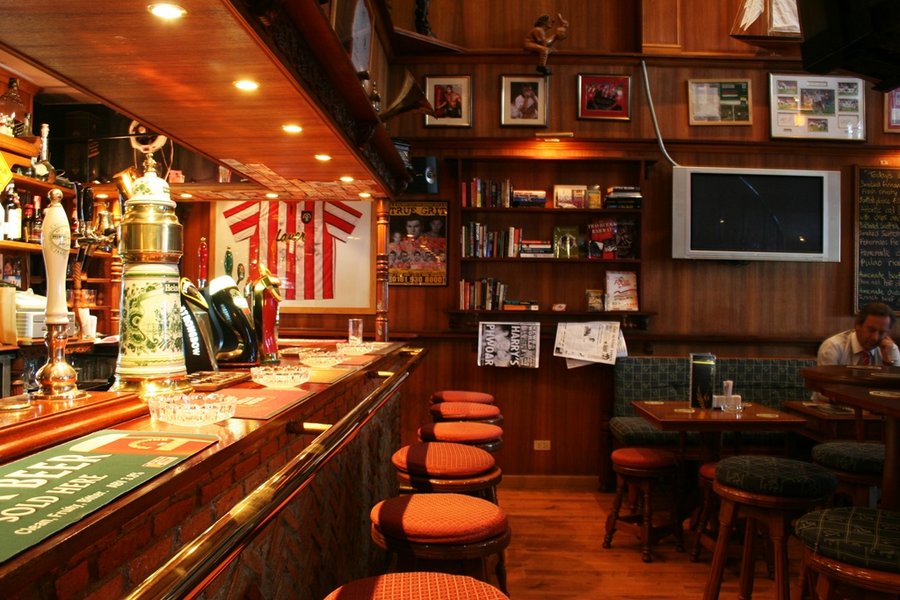 One of the few authentic British pubs in town, this two-story venue, right by the BTS, is renowned for its massive portions. The long menu is packed with English classics; among our picks are the home-made steak and kidney pie (B460). Stop by at happy hour from 2pm to 7pm every day, when beers start at B100.