For a bottle of wine, air is both a blessing and a curse. You know that little glass swirling thing that you pretend to do at wine tasting? This oxygenates the wine, allowing the air to flow and release the aroma. But on the flip-side, once you've opened the bottle it's got to be kept airtight, or else it's game over. We say why not just finish the bottle? But for those who prefer to take a slightly more sophisticated approach, here's how to keep it fresh.
Coravin with argon gas
This device uses a needle to inject argon gas into the bottle, then dispenses the wine via an airtight tap. This prevents oxygen from entering and results in a bottle that they claim can be kept fresh for weeks, months or even years after opening. As impressive as it sounds, you'll have to invest B17,000 for one.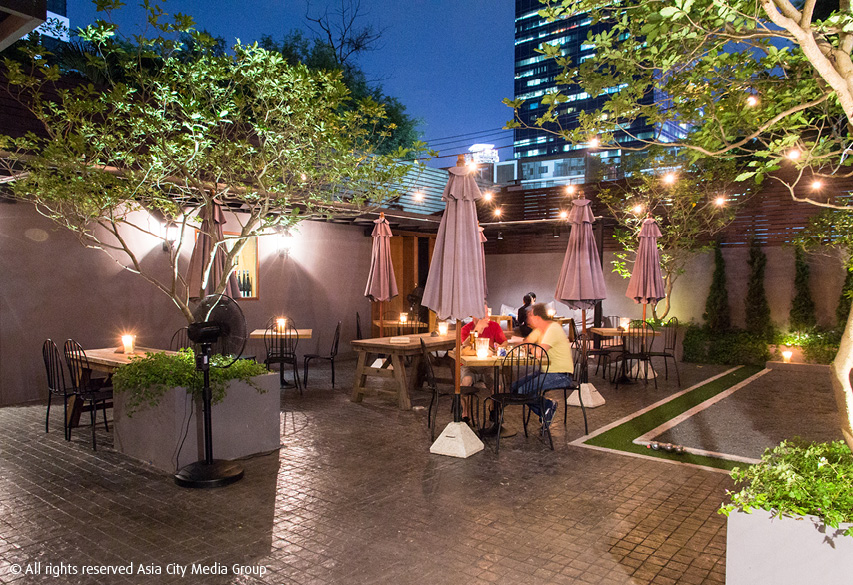 Where to try
: There are a few spots in Bangkok that have caught on.
La Casa Nostra
(22 Sathorn Soi 1 Yaek 2 [Goethe], 02-287-2402) usually has around 10 bottles available by-the-glass. Try their sparkling Elvio Cogno Moscato D'Asti 2016 from Piedmont, Italy, for as little as B145 for 75ml. The Japanese speakeasy
Salon du Japonisant
(36/5 Sukhumvit Soi 39, 083-019-9062), also offers an interesting selection; check out the Raison Koshu 2013 from Yamanashi, Japan, for B290. Or try something more local with
Paste
's (3/F, Gaysorn Plaza, 999 Phloen Chit Rd., 02-656-1003) tasty Thai wine, Verdelho, GranMonte (B380).
Where to buy: Local distributor Wine-Now sells them for B17,599, while gas canisters cost B860 for two.
---
Wine Dispensers
These glorified wine fridges claim to keep wine fresh up to four weeks after opening by stopping the oxidation process in its tracks. Wine dispensers are handy for restaurants, pubs and bars where wines are sold by the glass, as they can store each wine at the perfect temperature and are able to dispense it to exact volumes.
Where to try: So far, we've only found them at Riedel (2/F, Gaysorn, 999 Phloen Chit Rd., 02-656-1133), where they have over six machines, stocking over 40 labels by the glass. They keep their bottles in the dispenser for no more than one month. Get the 2011 Produttori Del Barbaresco Asili Piedmont Italy for B780.
Where to buy: Unless you're super rich and planning to build a professional wine bar in your front room, this unit may be a little OTT for home-use but you can try www.wineemotion.com.
---
Pod Bars
Similar yet different from wine dispensers, Pod Bars help to preserve wines for up to three weeks after opening by keeping the oxygen out. An adjustable temperature control allows these swanky looking "pods" to maintain optimal temperatures for both red and white wine. Although these units don't come with a pouring system, they have a special mechanism for sealing bottles, which even works for sparkling wines. Perfect for restaurants whose wine selection moves fairly quickly or even for those lucky enough to have an extensive home bar.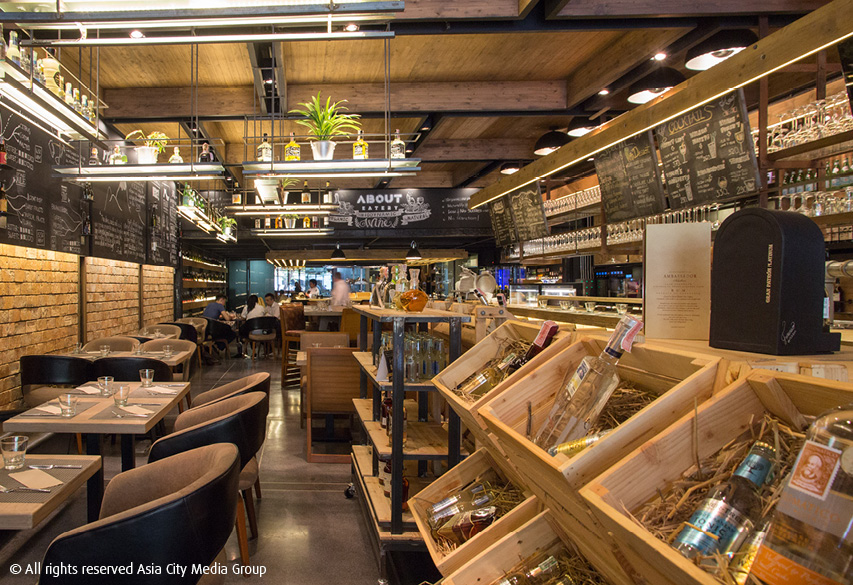 Where to try: About Eatery (G/F, Ocean Tower 2, Asoke Soi 3, 02-665-2772) offers wine from organic and biodynamic (we can't explain it, you'll have to go here) producers, or those who use trusted natural winemaking processes. Owner Giulio Saverino highly recommends trying their orange wines—all four of them. Prices range from B260-390.
Where to buy: Not available locally, but www.bermaramerica.com sells them from the U.S.
---
Verasu.com
Wine stoppers with pump
These are far more affordable than the other options, though wine can only be kept fresh for a maximum of three days after opening. The pump is used to suck out the oxygen from the bottle, with a little clicking noise to alert you when the job is done. Compact and affordable, this device is perfect for home-use.
L'Atelier de Joel Robuchon
Where to try: Many places in Bangkok favor this method, including Grand Hyatt (494 Phloen Chit Rd., 02-254-1234), Okura Prestige (57 Wireless Rd., 02-687-9000), Quince (Sukhumvit Soi 45, 02-662-4478) and L'Atelier de Joel Robuchon (5/F, Mahanakorn Cube, 96 Narathiwat Ratchanakarin Rd., 02-001-0698), but we have found our favorite red at the super-hidden Kangkao (2/F, 469 Phra Sumen Rd., 02-067-6731)—the Domaine Roche-Audran Cotes du Rhone 2015 (B320).
Where to buy: Verasu Thailand sells them online for B935.