BK is always banging on about the city's hip new openings and fine-dining mainstays—that's what our Best Eats and Top Tables guides are for. But such lists don't tell the whole story. Here is our guide to Bangkok's most underrated restaurants, whether it's the trusted neighborhood spots who rarely demand column inches, the once-hyped openings that trends have left behind, or simply those places we think deserve more love. Is your favorite spot missing? Tell us in the comments.
With its phonebook-thick menu and chalkboards scrawled with notes on viniculture, aging processes and pairing tips, this rusticated wine bistro is as much about getting educated as it is about getting sozzled. Aside from all that wine from organic, biodynamic and sustainable producers, we really love their eat-good, feel-good Mediterranean menu packed with vegetarian and vegan options. Current top choices include the beetroot tartare served with an almond turmeric puree, cherry tomato, shallot, orange and herbs, which leaves you feeling all kinds of healthy. The char-grilled wild Alaskan cod is also a winner, packed with flavor from curly endive, nduja mashed potato, kale, briny capers and olives.
Ocean Tower II, Sukhumvit 21 Soi 3, 092-907-219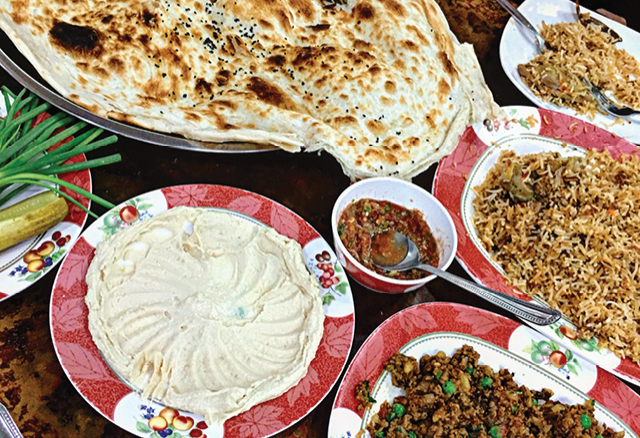 Bangkok has no shortage of Middle Eastern eateries, but heavy-hitters like Beirut and Nadimos seem to steal most of the limelight. This restaurant may not stand out from the crowd with its plain appearance, but it sure does tasty Yemeni cuisine—including, perhaps its claim to fame:
Bangkok's biggest naan
. Dishes comes in large portions, but at relatively cheap prices and you'll want to order plenty to help you finish off that huge flatbread. Whether it's the ultra-creamy hummus or the
fahsah
, Yemen's national dish of stewed lamb served sizzling hot, that won't prove any problem.
3/1 Sukhumvit Rd.
Our recent roundup of Bangkok's best French restaurants (as determined by our independent Top Tables panel) stirred up some healthy debate. But it's not all fancy degustation menus; when we're in the mood for homespun bistro favorites, you'll likely find us at this down-to-earth neighborhood joint. At lunchtime the place is abuzz with a Gallic business crowd dining on comforting French classics. We love living "a la Julia Child' with the Burgundy boeuf bourguignon, cooked low and slow in a red wine sauce, but the escargots de bourgogne (snails with garlic and herbs) are the true creme de la creme.
150 Sukhumvit Soi 16, 02-258-0259
Located in an alley off Sukhumvit above Hair of The Dog, Breakfast Story is not easy to find and, though we'd like to call it Bangkok's best kept secret, the reality is that the place is always packed with people ranging from tourists to locals. Head there for their all-American, all day breakfast and you'll see why—pancakes with butter and maple syrup; three egg-omelettes loaded with cheese, peppers and sausage; country potatoes that are to die for; and bottomless, self-serve American drip coffee. God bless America.
2/F, Hair of the Dog, 593/27 Sukhumvit Rd., 02-258-1461
Indigo is a rare, old-breed of French bistro that seemingly couldn't care less about Instagram-friendly presentation or the opinions of netizens. Food is equally no-nonsense, from terrine de foie gras sliced like it's going out of fashion, to clumsily ladled plates of beef bourguignon, all at prices that haven't changed with the times either. Head for lunch at this stubborn Silom old-timer and bets are you'll relish a lazy afternoon in the garden with one or two more carafes of Cotes du Rhone than you'd bargained for.
6 Soi Convent, 02-235-3268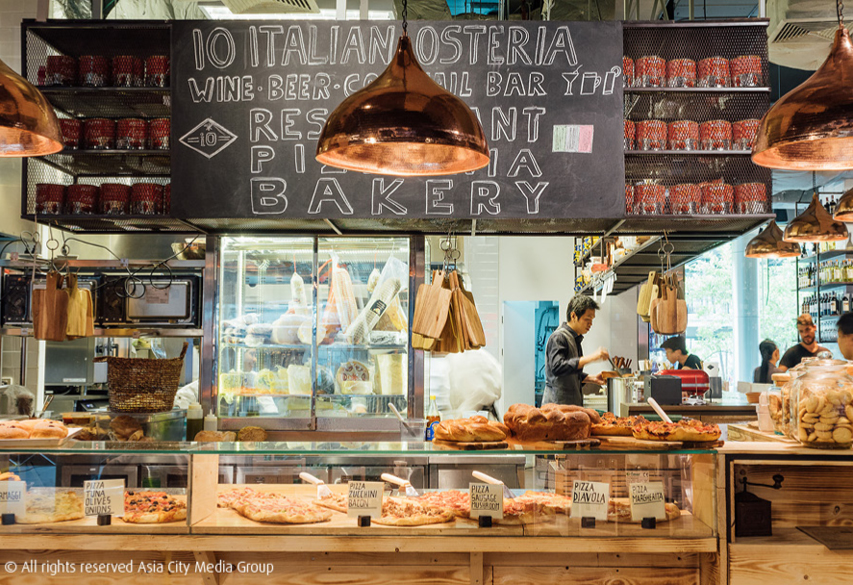 When it comes to Roman-style pizza, iO Osteria is at least on par with Pala (Asoke's near-subterranean institution for pizza-by-the-slice), but it gets far less attention. Why? Because it's in a mall? Because it's an offshoot of a Singaporean restaurant? Or because we, BK Magazine, haven't sung it's praises highly enough? The pizza here is prepared in massive slabs and served al taglio, or "by the cut." With its crisp bite, charred, slightly sour edges, and generous toppings, this is Italian comfort food of the highest order.
1/F, The Groove @ Central World, Rama 1 Rd., 02-117-3826
Combining a central, leafy garden location with unique Thai recipes that pull no punches when it comes to spice, the only reason we can think that this place isn't packed 24/7 is that people just don't know about it yet. In this sort of environment, their delicious soft shell crab pad pongaree and miang kham are a steal.
The Garden, 68/2-3 Soi Chulin, Sukhumvit 21 (Asoke), 092-263-6860
Don't let the modish dining room of Chumphon-native chef Nattawut "Tum" Mandrananda and his family's restaurant fool you into thinking the food is anything but down-the-line authentic Southern. The stir-fried sataw beans with shrimp have not just the sharp tang of good sataw but also the coarse, matt texture of a serious shrimp paste (so pungent, so balanced). But flavor isn't KlangSuan's only trump-card. You sit in surroundings that are funky and light and hip, and you look at the menu and see prices where the most expensive dish is B400. KlangSuan doesn't just make us love this restaurant. It makes us love Bangkok.
143 Sukhumvit Soi 22, 061-615-6576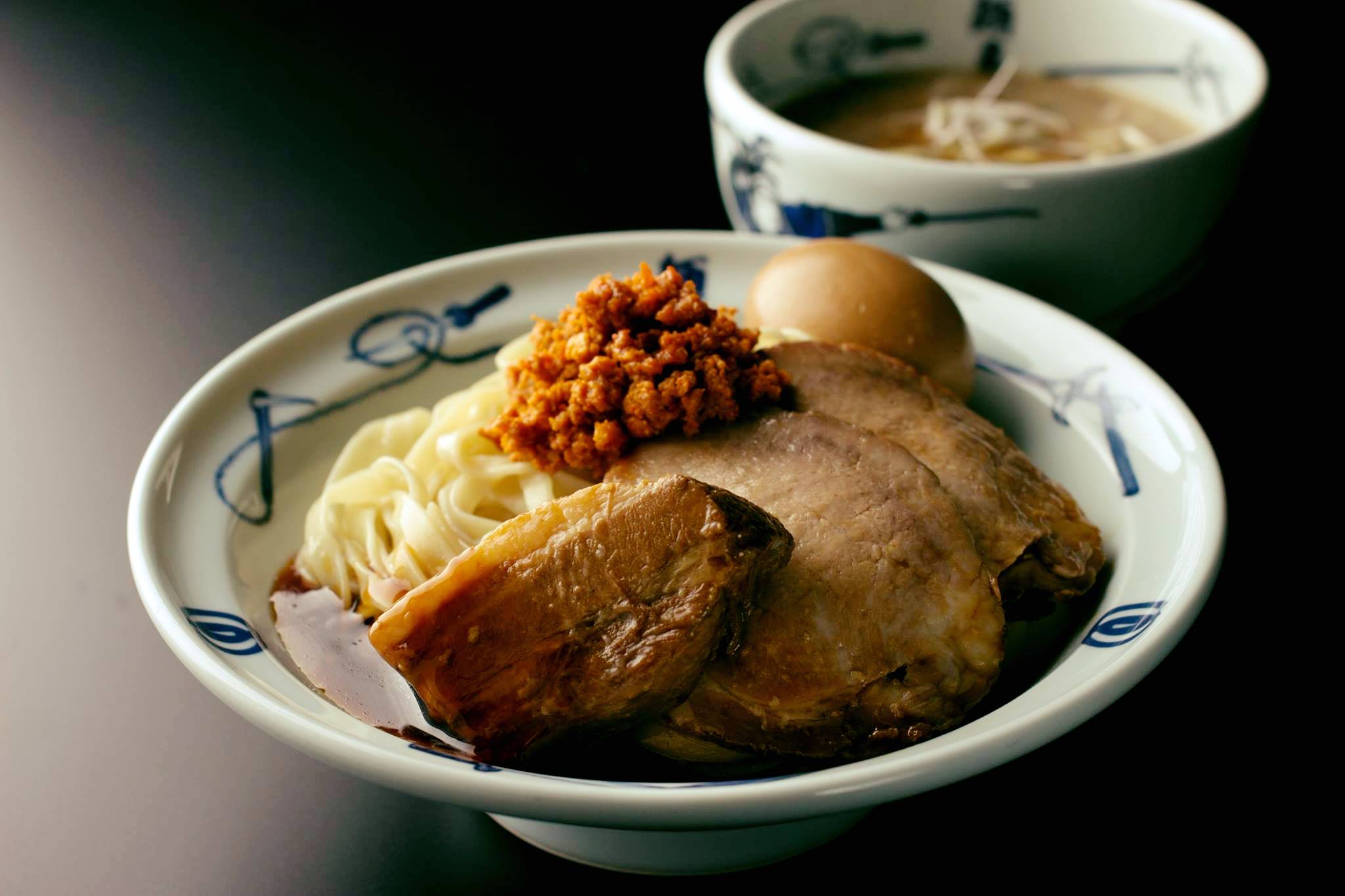 Yes, we love Mensho Tokyo. We Menya Itto. We love Bankara. But this spot also deserves a mention in such hallowed company. Tucked away in Isetan department store's 88 Shokudo Nippon food court, this service counter is not quite as romantic as the hidden-away Shinjuku original, which is a true Tokyo cult favorite for its steaming tonkotsu ramen. But with a soup base that's creamier than most, and some absolutely huge pieces of chashu pork, this is still a bowl to covet.
5/F, CentralWorld (Isetan), Ratchadamri Rd., 02-613-1074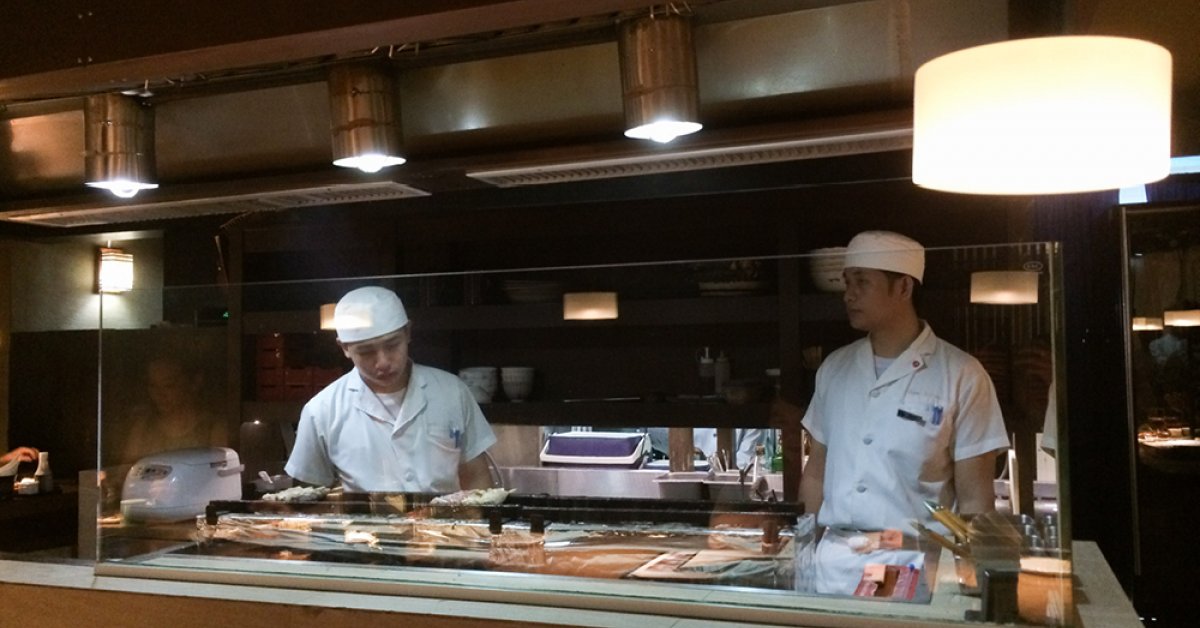 With Bangkok obsessed with the latest omakase or ramen imports, it seems that soba easily gets overlooked. This Japanese eatery is a boon for connoisseurs seeking out, in our opinion, the best soba noodles in the city churned out in real-time using imported Hokkaido flour for all to see. The sub-B400 lunch sets are where it's at—your choice of cold or warm soba with delicious options like tempura or katsu don. Don't miss out their yakitori, deliciously grilled skewered chicken, either. Weekends are packed with expat Japanese families so bookings are a must.
47/1 Sukhumvit Soi 23, 02-640-8283
Muslim Restaurant
You're likely to walk by this place without even sparing a glance, but for those in the know, Muslim Restaurant is anything but standard. Sure, it doesn't look like much with its metal tables, bare blue walls and pre-made food sitting up front, but they've been serving their Thai and Indian halal food for almost 70 years. Go there for biryanis, curries, and their heavenly sour and spicy beef soup, but do not leave until you've tried the roti mutaba—it's enough to make any foodie weak at the knees.
1354 1356 Charoen Krung Rd., 02-234-1876
Lost among all the new places on Suk 31, but certainly not forgotten, Simple stands strong on the quiet end of the street serving up comforting dishes made from local, seasonal produce that is fully traceable and sustainable. We always love the eggs Benedict served over a tomato bruschetta then topped with homemade hollandaise and decadent truffle sauce. It's flavor-packed and hits all those savory elements you crave at brunch. For something sweet, their simple French toast hits the spot because it's buttery yet crisp, and comes served with crushed walnuts, maple syrup and a scoop of vanilla ice cream. The house-made beetroot and pineapple juice is a clear winner too—perfect for cooling down in the Bangkok heat.
235/5 Sukhumvit Soi 31, 02-662-2510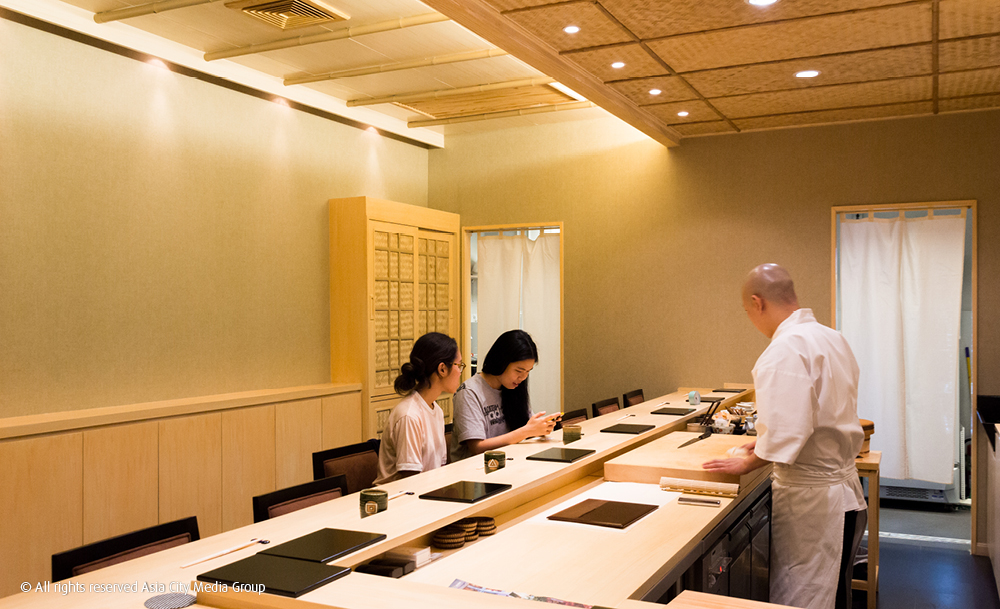 This hidden little Japanese restaurant is arguably a victim of Bangkok's all-consuming omakase obsession. In style, Misaki sits somewhere between the approachable and informative Masato, where the chef will happily break out a book mid-dinner and educate you on a single piece of fish, and the hushedly standoffish vibe of Ginza Sushi Ichi. But with the attention to detail of Shizuoka-born chef Masahiro Misaki, you're definitely not plumbing with an also-ran.
G/F, Rain Hill, Sukhumvit Rd., 02-258-1783
It's safe to say that Mexican food is a touchy subject in Bangkok—everyone has their own opinions on what makes a good taco whether it be the tortilla, the salsa or the fillings. But when it comes to just wanting to quell that craving, we have to hand it to Slanted Taco. Hidden behind Craft bar in Asoke, the chorizo and carnitas tacos are the highlights here: crumbly, oily and spicy chorizo; tasty, meaty and slightly crisp carnitas; all served in warm, soft homemade tortillas. It's really easy to fill up on their freshly made tortilla chips, which are light, crisp and served with creamy guacamole.
16 Sukhumvit Soi 23, 02-258-0546
Credit: Taburete
Sala Daeng's low-key, bohemian Spanish tapas joint is one of our go-tos for a night out that just about always comes in at under B1,000/head. Never mind the kitschy and cramped dining room, Taburete's homespun flavors and el cheapo pitchers of sangria make for an appealing after-work proposition.
5/6 Sala Daeng Rd., 096-145-4563
Let's get this straight: Tokyo-born yakitori (chicken skewer) specialist Tori Tama has no shortage of admirers. Visit on a Friday night without a reservation and you'll have to sink a few highballs at the adjoining Orihara Shoten sake bar (poor you) before you can get a spot. So, the place has a popping atmosphere, but the food also stands up to scrutiny. They pride themselves on using virtually every part of the chicken, including delicacies like misaki (hen's tail) and "chicken oyster" (the dark meat close to the thigh), grilled and seasoned to perfection, but there's plenty to appease the squeamish, too. A Japanese salaryman fave, and with good reason.
Park Lane, 18 Sukhumvit Soi 63 (Ekkamai), 02-382-0141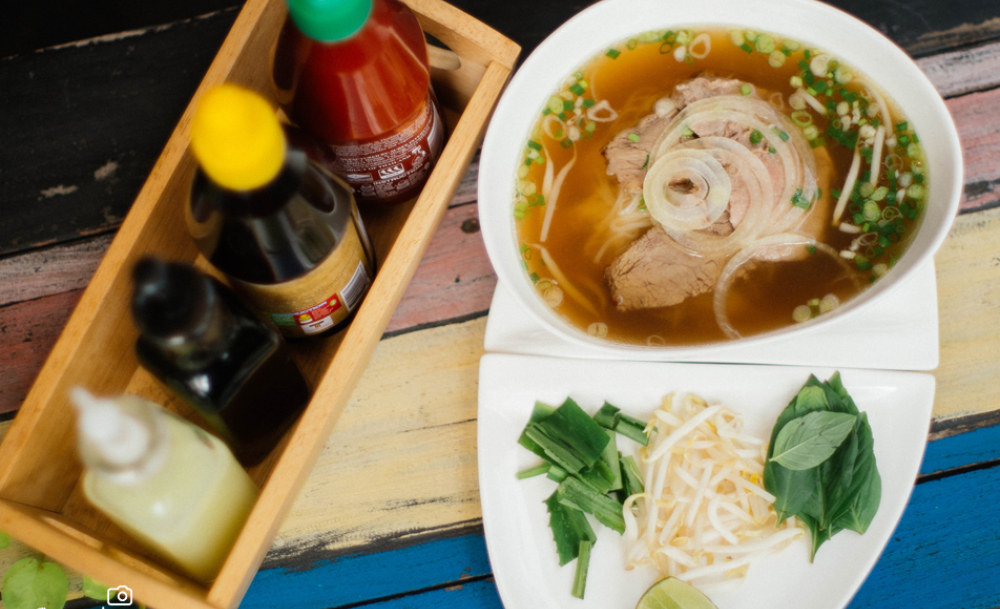 The ramshackle setting, hidden away in Khlong Toey out of reach of the BTS or MRT, is the only reason we can think of for why this Vietnamese restaurant consistently flies under the radar. It's certainly not the food. Whether it's the pho with its comforting, richly seasoned broth, the silky banh cuon or the succulent banh mi, Vietnamese & More delivers the goods.
Rompo Mansion, 99/9-11 Thang Rotfai Khao-Saipaknam Rd., 02-671-9955