Aesop's
Sathorn's high-energy, party-time restaurant is back with a bang, rolling out a bunch of new menu options and re-opening its trivia nights with some huge prizes (last we checked, B10,000 worth of prizes). The food and promotions are in full swing as well, like buy-one-get-one chicken gyros (a delivery special) and a recently launched Sunday grilled fish special (grilled fish, side salad and Greek-style bread). And of course, Aesop's famous plate smashing is back in business!
120 Sala Daeng Soi 1/1, 062-567-7751. Open Sun-Thu 6-11pm; Fri-Sat 6pm-midnight
Exclusively for Citi credit card members:
Get 10% off food only (Sunday-Thursday)
1 Nov '19 – 31 Oct '20

Caffè Olives
Caffè Olives is the adjacent sister bakery, coffee shop and casual to-go pizzeria at L'OLIVA Ristorante Italiano & Wine Bar. Often described with an "up-scale deli" vibe, the cafe has Italian influences and traditional sweets such as cannoli and gelato. However, Caffè Olives is dedicated to sourcing locally and highlights organic farmers around Thailand with a season-driven, brunch-style menu of salads, baked goods and refreshing beverages. The hits at Caffè Olives are their (Roman style) naturally leavened pizza by the slice, whipped ricotta with homemade strawberry jam on sourdough toast, rosemary (Thai Arabica) cold brew and organic lemonade.
4 Napha Sap Soi 2, 094-858-9868. Open daily 9am-6pm
Exclusively for Citi credit card members:
Get 10% discount
1 Jul '20 – 30 Jun '21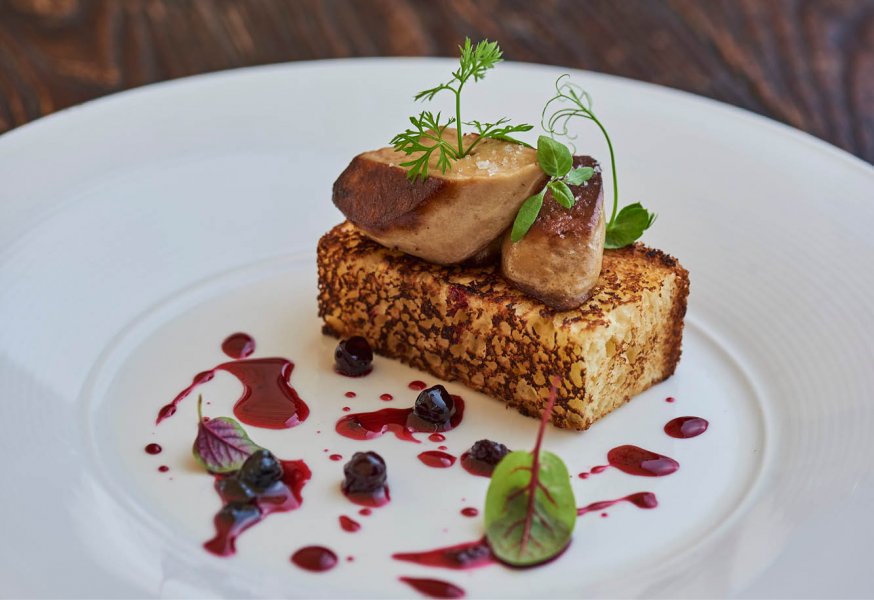 La Bottega
One of the first fine-dining restaurants to open its doors earlier in June, La Bottega Di Luca came back with a vengeance, launching an all-new a la carte menu to celebrate the reopening period. Like always, the menu focuses on elite-level imported DOP and IGP products (not something that's easy to get these days). Some highlights include Luca's special "Vialone nano" risotto with black truffle sauce and cheese, topped with cured Italian pancetta arrotolata (B630), or meatier secondi courses like the Australian Wagyu flank steak served in "Tagliata" style (B890).
2/F, Terrace 49, Sukhumvit Soi 49, 02-204-1731. Tue-Sun 11:30am-2:30pm, 5:30-11pm; Mon 5-11pm
Exclusively for Citi credit card members:
Get a complimentary welcome drink and chef's dessert valued THB 700 when spending via citi ULTIMA, Citi Prestige, Citi Premier, Citi Mercedes, Citi ROP Preferred and Select (limit 1 set /card /table /sales slip)
1 Jan – 31 Dec '20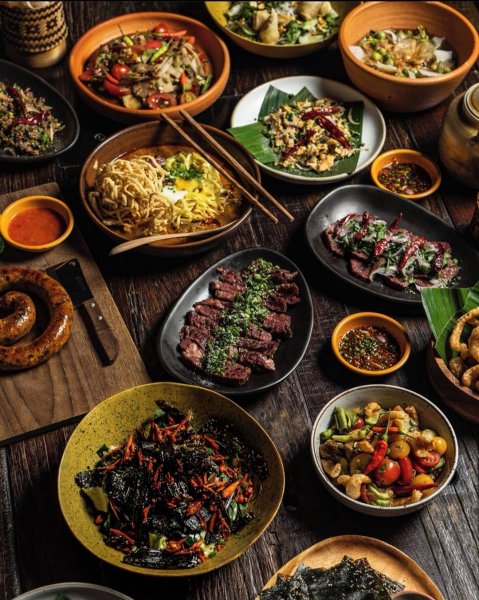 Funky Lam
Funky Lam made waves during total lockdown with their takeaway bundles that replicated the dine-in experience to a T—wicker baskets, menus with Sanya's face on it, and playlist suggestions to set the vibe. Now, the restaurant is back in business. Dishes like kaipen, a starter of fried Mekong river-weed served with three types of spicy dips like jaew bong, are drawn from their upbringing. The refreshing feu kra dook seen plays on Vietnamese pho and the French classic pot au feu for a soup that offers roasted bone marrow and broth with sliced raw wagyu beef, herbs and loads of onions.
The Taste Thonglor, 235 Thong Lor Soi 11, 02-050-0469, 099-005-8435. Open daily daily 10am-6pm.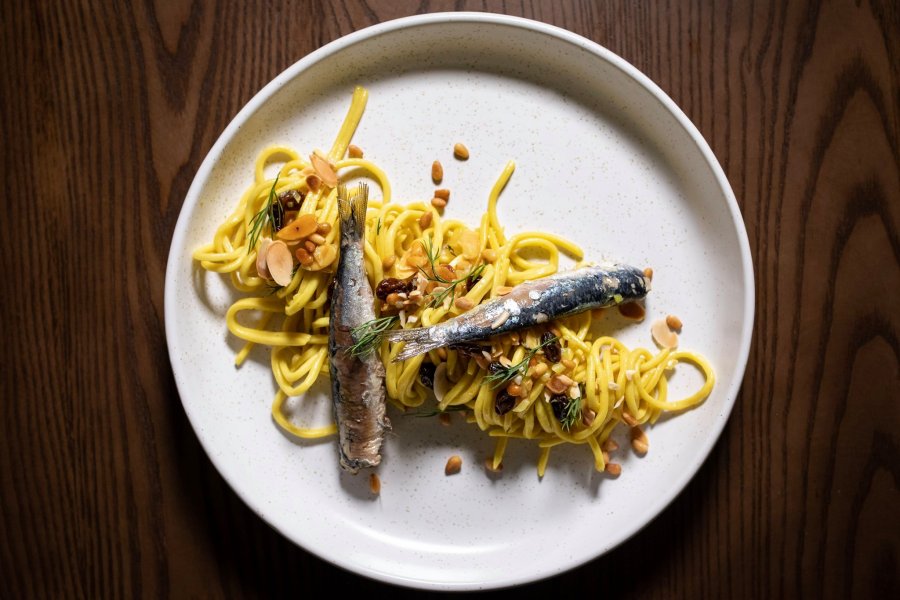 Mediterra
One of the newest players on the Italian fine-dining block, Mediterra actually opened post-lockdown, so this is about as fresh as a restaurant can get these days. They're not pulling any punches either. Specializing in Southern Italian cuisine, a style punctuated by the region's boldly flavored vegetables and bountiful seafood by the nearby Medditerranean Sea. Here, Chef Walter D'Ambrosio delights you with a unique selection of raw and cured seafood delicacies, all homemade pastas, pizzas, premium fish and meat main courses as well as traditional desserts. They say, "lunch is an experience, dinner is a party", and we believe them.
No. 14, Soi Sukhumvit 23 (Prasanmit), 02-115-7776. Open daily noon-2pm, 6pm-10pm
Exclusively for Citi credit card members:
Get 10% discount and get a complimentary dessert valued THB 280 when spending THB 1,000 or more /sales slip
1 Jul '20 – 30 Jun '21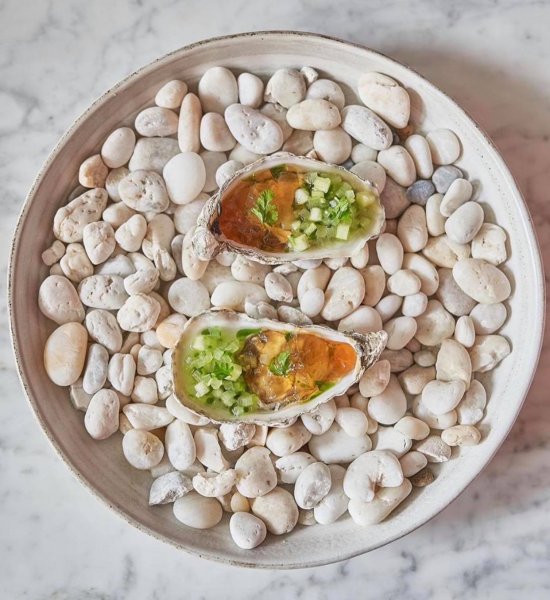 Mia
Mia is another one of the early adventurers into the post-lockdown world. This time, they are going all out with a continent-hopping new tasting menu developed by culinary power couple Top Russell and Michelle Goh. Across eight courses, the pair weave together their European culinary training with their Asian heritage in dishes like kombu-cured hake with cauliflower; pea tartlet with smoked curd and finger lime; earthy shiitake chawanmushi (Japanese egg custard) with fermented mushroom and shaved black truffle; decadent foie gras biscuits with dark chocolate and piquillo pepper; and black sesame ice cream served with white chocolate and cherries.
30 Attha Kawi Soi 1, 02-258-6745. Open Tue-Sun 6-11:30pm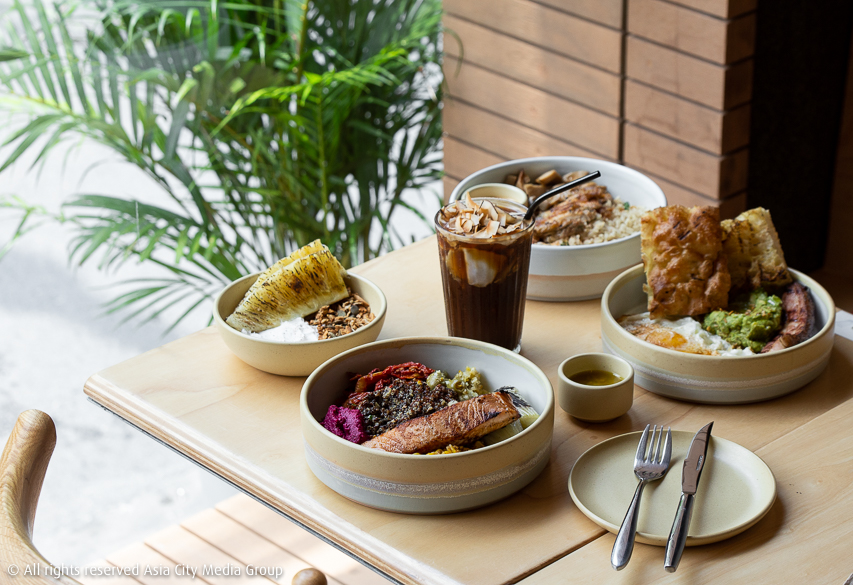 Pimp My Salad
From the team behind beloved Singapore brunch import Sarnies, this salad bar's mission is simple: to prove that healthy doesn't have to equal boring. Straying from the typical candyfloss pinks of so many of Bangkok's health-focused cafes, this spot is made up of modish grey concrete, embelished with a red neon sign and blond-wood seating. Choose from hearty bowls like the Cool Gai (B225), packed with coconut chicken, kaffir lime, chickpea larb, sauteed mushrooms, brown rice and nam jim jaew mayo, or the poke-style Hula Hula Tuna (B360) with avocado, edamame, pickled daikon and carrot, kimchi, brown rice and furikake.
56 Soi 8 (Sathorn), 02-550-7623. Open daily 8am-8pm
Exclusively for Citi credit card members:
Get 10% discount on food only when spending 500 or more /sales slip
1 Jul '20 -30 Jun '21
Sühring
One of the most exciting pieces of news in the past weeks has been the planned reopening of Sühring, and by the time you are reading this it will have happened. For now, the chefs are keeping tight-lipped on their latest creations, but rest assured that a few of their signature dishes like the seven-day-aged, hay-smoked duck will remain, while bread will return to the menu in an intriguing new form. New add-ons will also be on offer, like their decadent spaetzle. The menu is priced at B5,000 per person, plus B3,000 for wine pairing, while a shorter version of the menu will be available at B3,000 with a B2,000 wine pairing—a feature that was previously only available for lunch but has now been extended to dinner.
Sühring, 10 Yen Akat Soi 3, Yen Akat Rd., 02-287-1799. Open Tue-Thu 5:30-8:30pm, Fri-Sun noon-1pm and 5:30-8:30pm
Exclusively for Citi credit card members:
Get priority booking for a privatized dining zone (Winter Garden, Living Room and Kitchen) (Please refer to Citi credit card when making a reservation) and get a complimentary drink valued THB 500 when spending via Citi credit cards (limit 1 glass /card /table /sales slip)
1 Jan – 31 Dec '20
SIWILAI City Club
This rooftop lounge has six different zones: The Eatery, offering a variety of international cuisines made from a curated produce selection; The Deli, serving grab-and-go sandwiches and hamburgers; The Grill, with mouthwatering meat: The Terrace, offering inventive cocktails and non-alcoholic creations; The City Bar, where you can enjoy live sporting events with an extensive selection of whiskeys and spirits. Lastly, there is The Freeway, selling SIWILAI's very own souvenirs and collective merchandise. The social club also hosts special events every weekend, so make sure to check their Facebook for the latest updates.
5/F, Central Embassy, Phloen Chit Rd., 02-160-5631. Open daily 11am-10pm
Exclusively for Citi credit card members:
Get 10% discount excluding alcoholic beverages when spending THB 1,000 or more /sales slip
1 Jul – 31 Dec '20
Sponsored by: