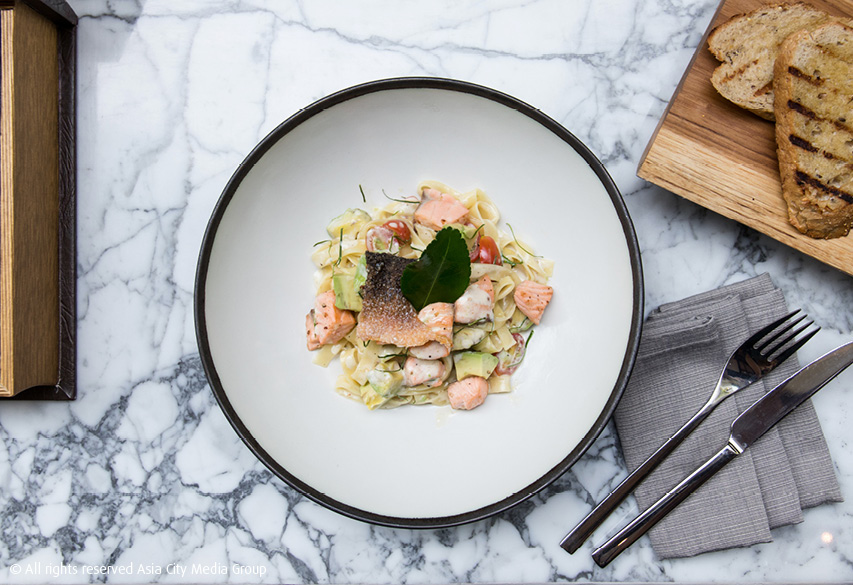 137 Pillar Suites, the luxurious new 34-suite hotel by Chiang Mai's boutique resort 137 Pillars House, has opened with a hip all-day-dining cafe in front called Bangkok Trading Post. The original owner of the Chiang Mai property worked for the East Borneo Trading Company (1856-1960), from which this Bangkok restaurant takes inspiration, playing around with Colonial-style tiles and old-school explorers' equipment—compasses, reflectors and field chairs—amid high ceilings, wood and marble. In addition to baked items and sandwiches from the deli counter, you can also find international comfort dishes, namely Thai congee (B110), farmer's omelet (Spanish-style pan omelet with boerewors sausage, goat cheese and roasted pimiento pepper, B290), tuna tataki salad (B240), pasta (from B280) and pizza (from B290). Don't miss their one-of-a-kind purple sweet potato cake, either.
The team from Thonglor speakeasy Rabbit Hole presents creative locavore flavors at Bangkok's most exciting new kitchen.
In order to create something unique to Bangkok, local ingredients and inventive cooking techniques combine, resulting in dishes like Mekong catfish (B660) caramelized with tamarind tare sauce in the same way the Japanese glaze unagi (freshwater eel). Served alongside it are eel-glazed, peeled local eggplant, grapes, fermented coconut sauce and a second sauce made from local herbs. The decoration is also comes in style with The black and white tiles and French windows say upscale bistro, though there's a clear modern edge to the huge open kitchen and bar-seating format.
113/9-10 Sukhumvit Soi 55, 099-614,1158. Open Mon-Fri 6pm-midnight, Sat-Sun 6pm12:30am. www.canvasbangkok.com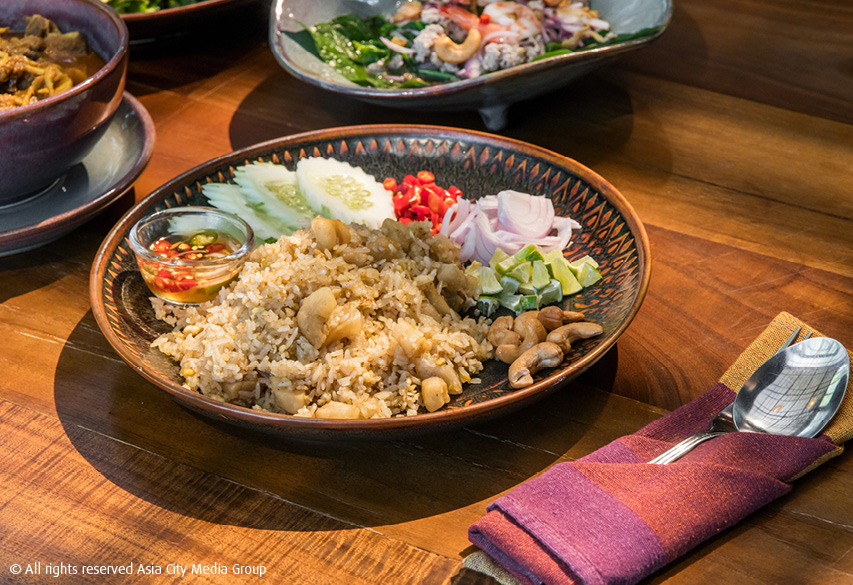 Set in a glasshouse replete with tropical touches, Kiaw Kai Ga is a new reason to brave the congested traffic of Ladphrao.
The hanging ferns, banana-leaf wallpaper and vintage parquet floors are complemented by rustic Thai food from all around the country. Chef Nathawut Nantakaem (formerly of The Never Ending Summer) serves the likes of gaeng hung lay (Northern Thai curry, B220), made from a recipe picked up in Phrae, and yum pak kood (B180), made with an edible fern from the chef's own garden in Ratchaburi. For dessert, savor the creamy taste of the butterfly pea ice cream (B85).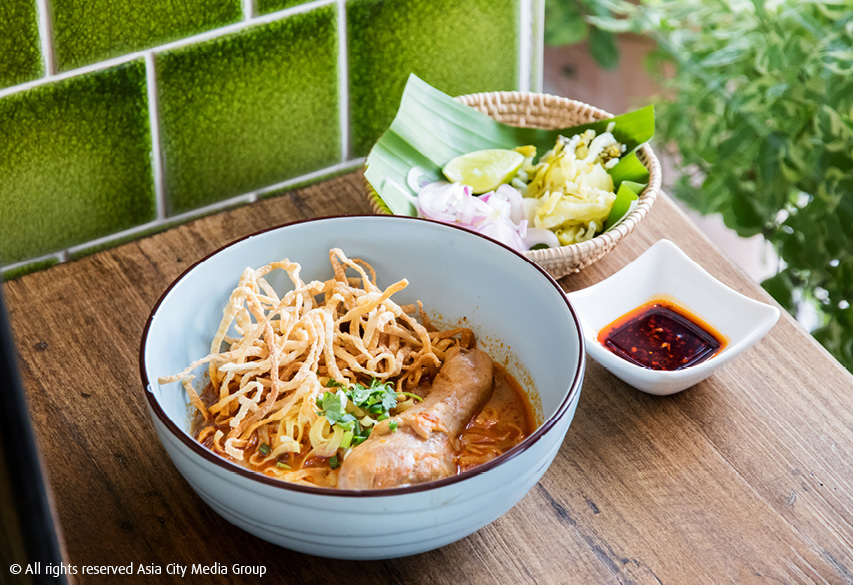 Formed as a delivery service over a year ago, Kruajiangmai serves Northern Thai food made using ingredients the Chiang Mai-native owner, Chinnanan Sethachanan, sources directly from the North. These she turns into delicious staples like the intense khao soy gai (chicken curry noodles, B95), housemade nam prik noom (green chili relish, B120) and gaeng huang lay (Northern-style pork curry) with pork knuckle (B150). But you'll also find some rarer dishes like khao ngiao (steamed rice with pork blood and herbs in banana leaf, B55) and stir-fried pak chiangda (a Northern local vegetable) with egg (B120). They even store sai ua (Northern curry sausage (B170) made by the owner's family in Chiang Mai as well as seasonal items like creamy pu orng (grilled seasoned crab fat in its own shell, B95). Though the Thonglor venue provides space to sit down and eat, they still deliver throughout Bangkok with fees starting from B60. Two hours advanced ordering necessary.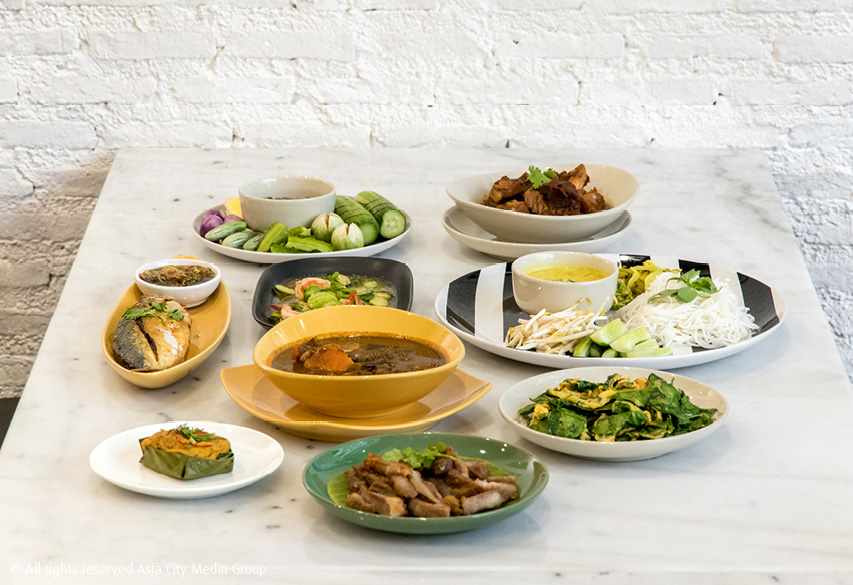 There's a new spot for affordable Southern Thai cuisine on Silom. Looktor Norliang serves old-school recipes like kanomjeen namya poo (cold noodles with crab curry, B160), hot-and-sour nam choob (Phang-nga-made shrimp paste, B120) and deep-fried pla rang fish (B150) from the Andaman coast. The most searing flavors come in the pad sator goong (stir-fried stinky green beans with prawn, B120), with its abundance of bird's eye chilies. The atmosphere is laidback and the decor pretty barebones, making for prices far more affordable than familiar names in Thonglor like Baan Ice and Phuket Town.
Coming from a family that makes soba noodles for the Japanese Royal family, chef Mizuho Nagao brings his 23 years of expertise to Bangkok at Soba Factory. All by hand, the chef kneads and cuts a fresh batch of soba every day using 80- to 100-percent buckwheat. The result is al-dente soba, which is recommended to be eaten within a few minutes of serving. You can either have it cold (from B290), hot (from B290) or with tempura (B455). The other side of the restaurant is dedicated to yakitori (grilled chicken skewers, from B60), made from organic local chicken. Try the tsukune (minced chicken, B75) and the house-made fresh tofu (B300).
Marriott Marquis, Sukhumvit soi 22, 02-059-5999. Open daily 12pm-2:30pm, 5:30pm-10pm.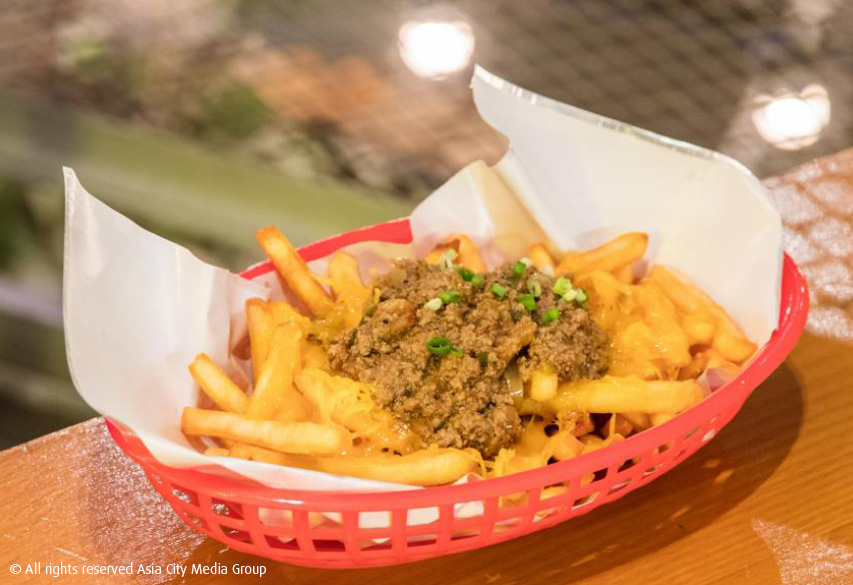 Two of the creative forces behind Brew Beer & Ciders bar and Daniel Thaiger burger truck team up to open an American diner-style restaurant at The Commons. Also headlining here, the Classic Stax Burger (B260/two beef patties, B320/three, B380/four) looks to recapture all that was good about old-school American fast-food burgers. with flat patties, oozing cheese, zesty pickles and buns that won't give out on you half-way through. The burgers are joined by buffalo wings (B180), a variety of fries (B160-240), plus all-day breakfast selections like French toast (brioche with Nutella sauce, banana and ice cream, B200) and pancakes (with maple syrup, B200).
2/F, The Commons, Thonglor Soi 17, 02-185-2472. Open Mon-Fri 11am-modnight, Sat-Sun 10am-midnight. www.fb.com/staxbkk