A fine-dining sensation that took off in 2019, this elegant restaurant comes from founders Pongcharn "Top" Russell and Michelle Goh, known for their seasonal tasting menus that blend Asian ingredients and European flavors. The European flavors here are bold, inventive, and seasonal. This year, the restaurant introduced their seventh menu since moving away from its old a la carte approach, and the menus continue to get stronger with each cycle. The renovated two-story house features both a glass-encased kitchen and bar space decorated with gilded geometric wallpaper and brass accents on the ground floor. Upstairs is for the influencers; here you can dine in a room plastered with William Morris wallpaper, another in pastels and tropical plants, and yet another in dark blacks and blues.
30 Attha Kawi 1 Alley, 098-862-9659. Open Tue-Fri 5-9pm, Sat-Sun noon-2pm, 5-9pm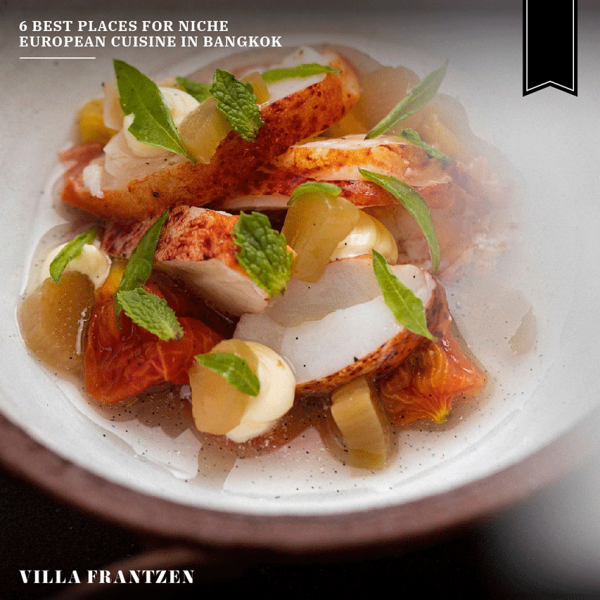 Culinary wizard Bjorn Frantzen brought this portion of the eponymous restaurant empire the Frantzen group to Thailand this year, and it quickly rekindled the Nordic dining scene in Bangkok once again. The two Nordic-style villas—one for the restaurant and the other for the cocktail lounge—in Soi Yen Akat are complete with a lush green garden that dampens the sounds of the city behind its walls. At Villa Frantzen, the food sees modern Nordic styles blended with a touch of Asian influence, from cauliflower chawanmushi (a steamed egg custard in yeasted mushroom tea) and morels to the fiery Szechuan pepper ice cream with mala pepper.
7 Soi Yen Akat 3, 087-344-8222. Open Tue-Sun 5:30-11:30pm; Sat-Sun 12:30pm-11:30pm
Igniv Top Tables 100 listing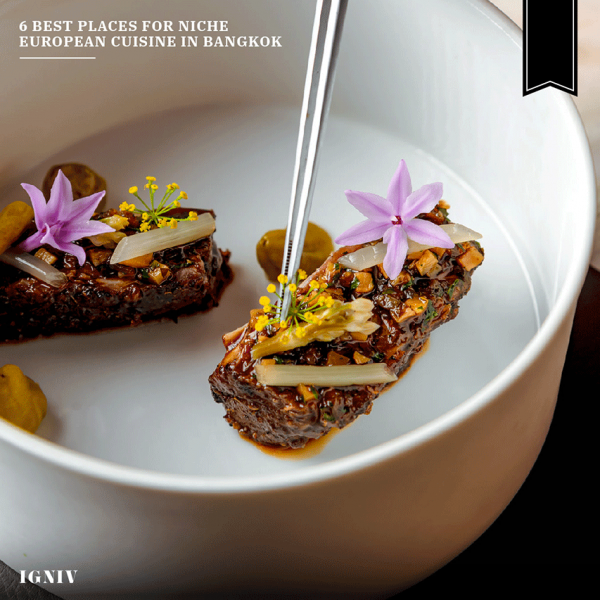 Illustrious Swiss chef Andreas Caminada's first outpost in Bangkok promises anything except the ordinary. Named after the Romansh word for "nest," Igniv playfully interprets the nesting theme in its multi-course experience. The dining, however, is mainly to be shared with two people, from the beef tartare nestled on crispy potato slices topped with runny quail egg to its famed chicken nugget delivering a surprising combo of subtle flavors and smoky fragrances.
22 Maharat Rd., 097-293-5549. Open Wed-Mon 5-10pm
Keller Top Tables 100 listing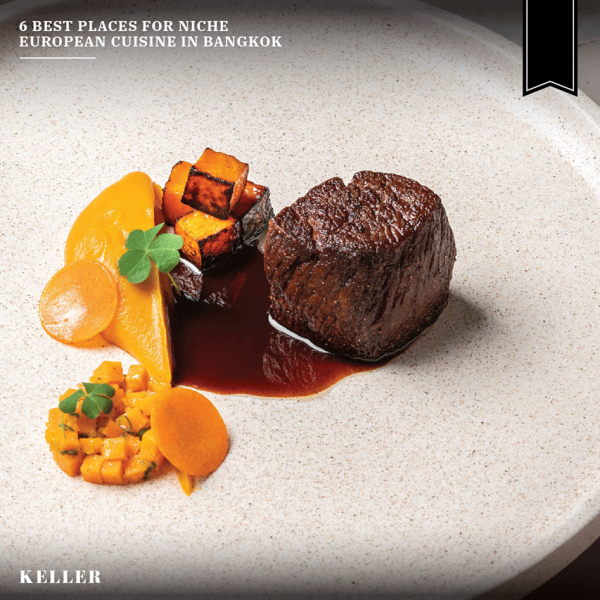 Inside this butter yellow mansion in Suan Phlu is where German chef Mirco Keller churns out his creative spin on contemporary European cuisine. At Keller, the chef pours his personal touches onto every dish, including signatures like fresh salmon swimming in dashi and yuzu and piping hot duck dumplings alongside a foie gras terrine tart. With his a la carte options now available, the experience at Keller has never been more accessible.
31 Suan Phlu Soi 2, 064 839 5563. Open Tue-Sat 5:30pm-10pm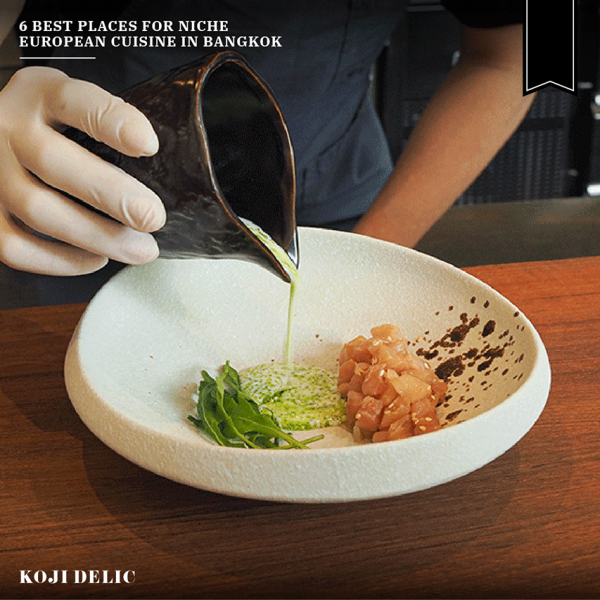 This Japanese-Nordic eatery is an eight-seat chef's table project by chef Nattawat "Ter" Kasemwilas who competed in MasterChef Thailand Season 4. The restaurant was inspired by the book 'The Noma Guide to Fermentation' from Noma Restaurant in Copenhagen, ranked
Number 1
in the World's 50 Best Restaurants. The book explores using koji in fermentation, making sake, and different kinds of sauces. Koji-Delic offers a 10-course tasting menu at B3,500.
Raya Residence Sukhumvit Soi 31, 096-239-1954. Open Wed-Sun 5pm-7:30pm; 8:30pm-10:30pm
Elg Honorable Mention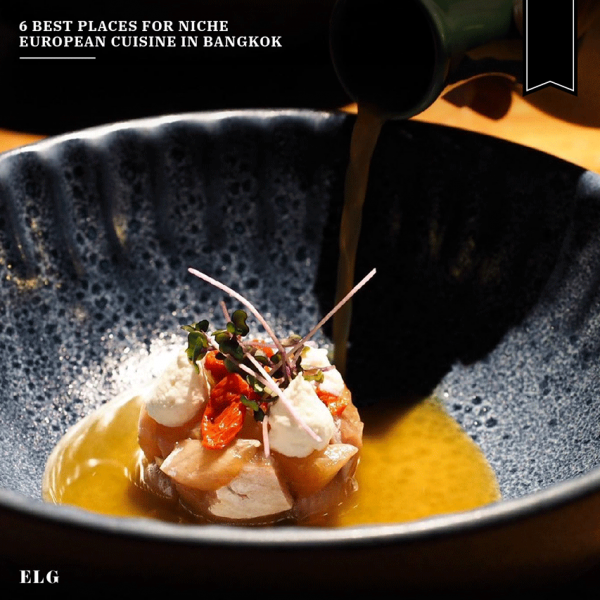 Photo: Elg Bangkok / Facebook.
Bangkok's fine-dining scene is inundated with the mainstream European cuisine. This intimate space in Phrakhanong is about to change that, aiming to introduce the straightforward and honest flavors of Scandinavian cuisine. Expect a medley of fermented techniques in its 12-course dining experience—think the traditional porridge grøt made from barley, cottage cheese, cinnamon candy, and fermented cherries hand-picked from Petchaburi or cured aurora salmon featuring horseradish foam and and cured egg yolk.
Sukhumvit 71. Tel. 095-049-7700. Open Sun-Tue 5pm-10.30pm