Tuang Dim Sum
This is one of Bangkok's best and most-affordable dim sum restaurants. From the outside, it doesn't look like much to write home about, but once you see all the awards and certificates hanging from the walls you'll realize you've come across one of the city's true gems. Hong Kong-born chef Yip brings a ton of experience and expertise from Shangri-La Bangkok's Shang Palace restaurant, and everything on the menu is worthwhile.
2029/9 Charoen Krung Rd., 089-603-0908. Open Wed-Sun 6am-3pm
Tasty Congee & Noodle Wantun Shop
This Hong Kong import, which won a Michelin Bib Gourmand, brings over seven decades of congee and wonton noodle expertise to Bangkok's fierce noodle battlefield. The wonton fillings here follow a strict 7:3 shrimp-pork ratio for that time-honored balance and succulent flavor that makes Hong Kong noodle shops so popular among Thai tourists. Congee is served piping hot and comes with a bunch of sides, like fish, pork, sliced beef, and meatballs. They practically brought the whole Hong Kong island over, too, with steaming barbecue, dim sum, and pastries.
G/F, Siam Paragon, 991 Rama 1 Road, 02-001-9868. Open 11:30am-10pm. Other branch: Thonglor 21, 02-108-1159
Exclusively for Citi Credit Card members:
Get a complimentary steamed Barbecue Pork Bun valued THB 180 when spending THB 2,000 or more /sales slip
(limit 1 dish /card /table /sales slip)

1 May – 31 Dec '21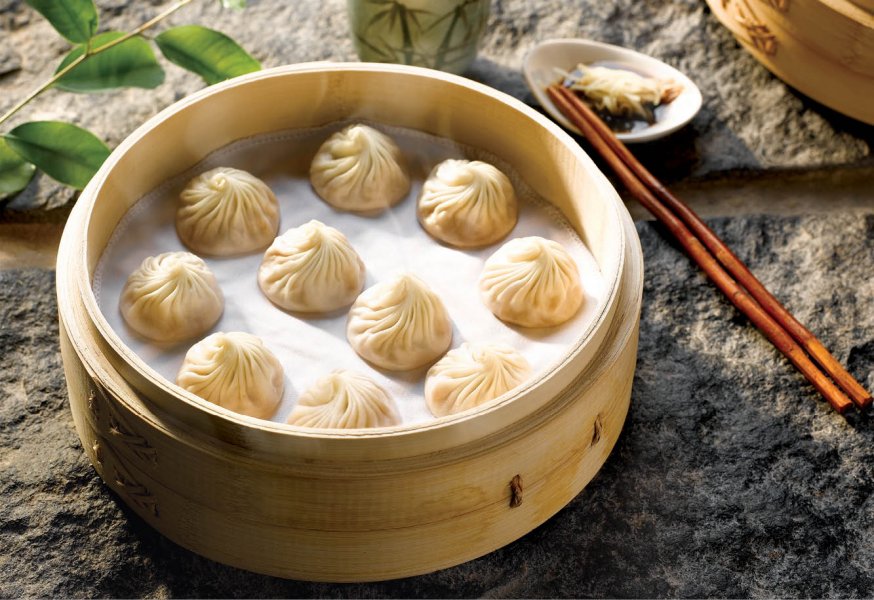 Din Tai Fung
A must-visit for soup dumplings, this Taiwanese import is one of the most popular restaurants in CentralWorld. Being the first branch of this global franchise in Thailand, and specializing in everyone's favorite comfort food, xiao long bao [meat and broth filled dumplings], it's very easy to go gaga over Din Tai Fung. This massive family-style restaurant has swarms of people waiting outside, placing their orders in advance on a handy checklist, watching armies of dumpling-makers through the glass pane.
7/F, CentralWorld, Ratchadamri Rd., 02-613-1697. Open daily 10am-8:30pm. Other branches: Central Embassy, 02-160-5917; and Central Plaza Ladprao, 02-541-1622
Exclusively for Citi Credit Card members:
Redeem THB 100 cash voucher with 1,000 Citi Rewards points when spending THB 1,000 or more /sales slip
(excluding VAT and service charge)

1 Jan – 31 Dec '21

Terms & Conditions for Citi Rewards redemption: • For Citi credit cards that are issued in Thailand. • Excluding Citi Royal Orchid Plus, Citi Cash Back, Citi Simplicity, Citi Grab, Citi Lazada and supplementary cards. • Instant Citi Rewards transactions cannot be changed or cancelled and the points cannot be transferred back to card members' account. • In case that the card members do not have enough points, Citibank reserves the right to cancel the redemption transaction. • Only card members with no outstanding overdue balance or spending over credit limit can perform Rewards redemption

Man Ho
Found in a spacious dining room on the second floor of the JW Marriott, the focus here is all Cantonese and Szechuan cuisine. Opt for the all-you-can-eat dim sum with shrimp and spinach dumplings, steamed bean curd rolls served with abalone sauce, and Man Ho fried rice with Chinese ham, dried scallops, and crab meat.
JW Marriott, 4 Sukhumvit Soi 2, 02-656-7700. Open daily 11:30am-2:30pm, 6-10:30pm
Exclusively for Citi Credit Card members:
Dine 4 pay 3 For Dim Sum Buffet at THB 988 (Mon - Fri 11.30 am. – 2.30 pm.)

3 Sep – 30 Nov '21

Or
Get 20% discount on food a la carte menu and beverages for Citi ULTIMA, Citi Prestige ,Citi Premier, Citi Mercedes, Citi Royal Orchid Plus Preferred and Select (limit 8 person /card /table /sales slip)

Or
Get 15% discount on a la carte menu and beverages for other Citi Credit Cards (Excluding special menu, public holidays, and festive season)

1 Jan – 31 Dec '21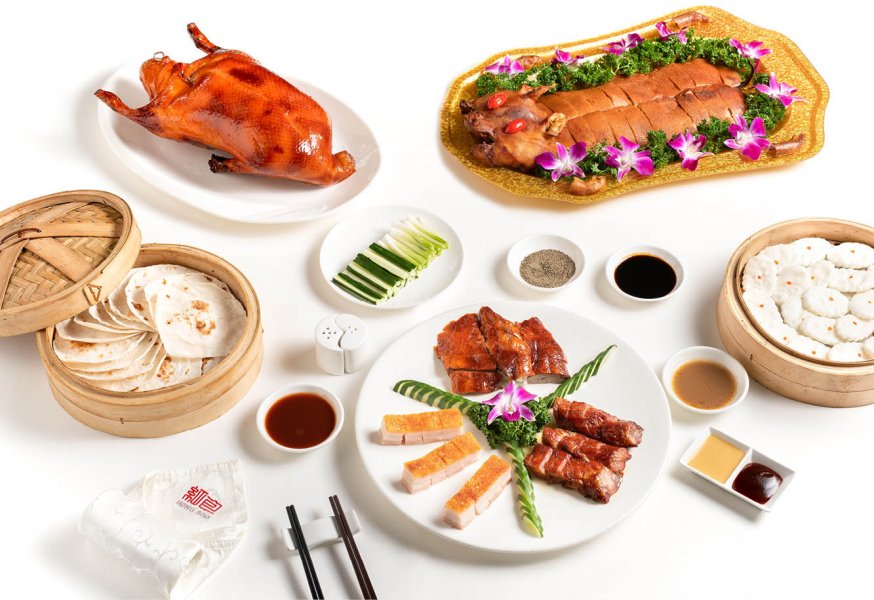 Hong Bao
Hong Bao is the go-to for straight-forward, no-fuss dim sum. Brisk service and toned-down surroundings complement an endless parade of dumplings, noodles, and buns. Don't miss the incredible variety of steamed rice rolls—we're particularly fond of the crispy shrimp variety.
Bangkok metropolitan region only. Open daily 11am-9pm
Exclusively for Citi Credit Card members:
Get 15% discount for Citi ULTIMA, Citi Prestige and Citi Royal Orchid Plus Preferred
Or
Get 10% discount for other Citi Credit Cards

(on food only when spending THB 1,000 or more /sales slip)

1 Jan – 31 Dec '21

And

Get 15% discount for Citi ULTIMA, Citi Prestige, Citi Premier, Citi Mercedes, Citi Royal Orchid Plus Preferred and Select

(on food only when spending THB 1,500 or more /sales slip)
Or
Get 10% discount for other Citi Credit Cards

(on food only when spending THB 1,000 or more /sales slip)

1 Jan '22 - 31 Dec '22
Sponsored by: