Not only is it time for Dia de los Muertos—the Mexican Day of the Dead—we also find ourselves in the midst of Taco Fest sponsored by the Mexican embassy, so get out this week and show your support.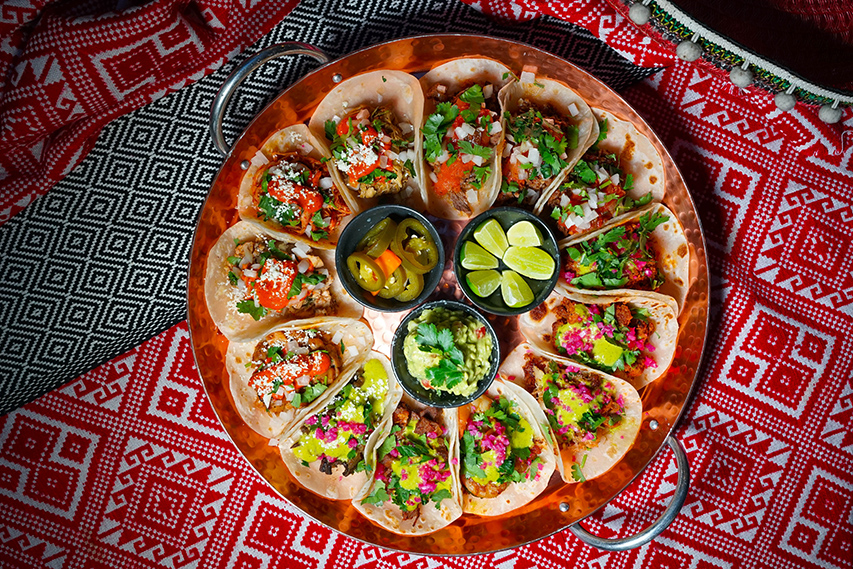 Ploenchit's Mexican mainstay La Monita is throwing a double fiesta for both the upcoming Day of the Dead and its 13th birthday from Nov 1-2. Expect limited time exclusive taco 'Lucky 13' with various fillings and new salsa dishes throughout the month and buy-two-get-one Coronas. As part of the Day of the Dead, Billy Bautista and Kasama "Ao" Laopanich have placed an altar for those who wish to cherish the memories of their loved ones, so feel free to bring along photos or mementos. Also, 13% of the money earned will be donated for Siriraj Hospital Foundation to assist the medical team in their research and to help those in need. For more information, call 02-651-9639 Ext: 104, or Instagram at @LAMONITABKK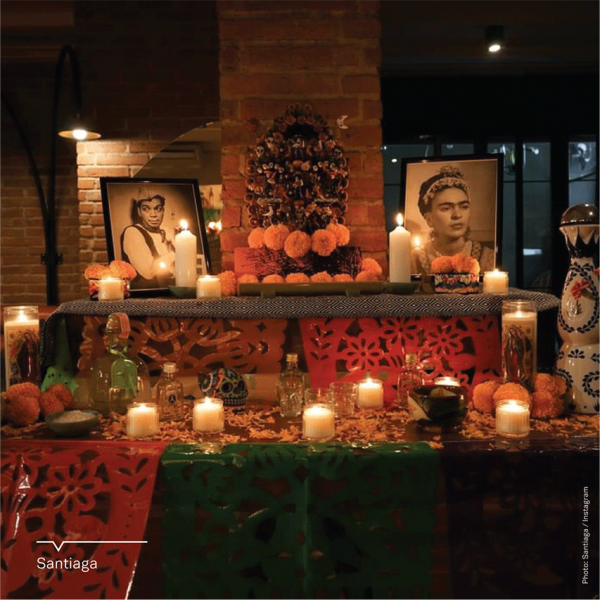 Just upstairs from La Monita, Santiaga is hosting a two-day dining feast from Nov 1-4. Their 6-course dining menu (B2,500) features classic and intimate dishes that might remind you of home, from the Mole Negro Estelio Oaxaca, Levanta Muetos (rasing the dead) seafood cocktail, and Lengua Michoacana (beef tounge). The price also includes one cocktail from their bar, so be sure to order a sangria or tequila while you're at it. For reservations, book via Instagram: @Santiagabkk.
Still riding the Halloween high, Guilty at the Anantara Siam is getting into the spirit with a Dia de los Muertos party Nov 1-2, featuring special rewards, face painting, a creepy dance at 9pm, theme cocktails, and a costume contest where you can win a stay at Anantara Siam for the most creative digs. For more information, call 021-26-8866 or LINE: @anantarasiambkk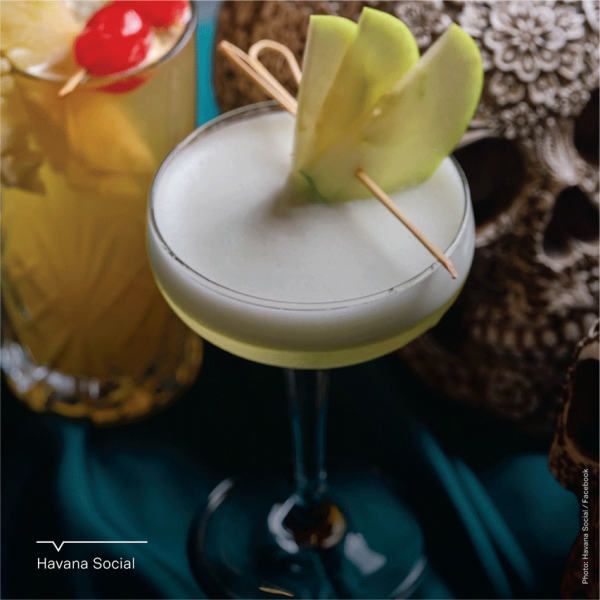 Fresh off their spooky Halloween shindig, Nana's not-so-secret bar is whipping up special cocktails—with hilarious pop culture references—to celebrate the Dia de los Muertos (think Death Note, a tequila-based cocktail using Jose Cuervo, green apple, vanilla, and aguapanela, or Walking Dead (Barcardi Carta Blanca, mango, cream, and citrus). Don't miss the glow-in-the-dark dance show with the hottest Latin beats from Dj Ploy.
For reservations, book your table here.
On Nov 1-2, Charley Brown's Mexicana will be recognizing Day of the Dead with with an altar for pictures of those who have passed and with a number of dishes added to their menu, including Guerrero style red pozole, Oaxaqueño tamales stuffed with chicken with mole, and tacos al pastor—as well as complimentary chocolate fritters. Free entry, Charley Brown's Mexicana