Chef Garima Arora is now a legendary figure in Bangkok's culinary world. While Garima Arora's cuisine hints at her Indian heritage, touches of New Nordic kitchens such as Noma (where she used to work) dictate a produce-centric approach, as well as flavor combinations and course hierarchy that fly in the face of classical convention. You'll encounter high-wire techniques and an approach to food that leans on science. But there will be occasions along your food journey where Gaa feels downright rustic. The main calling card is her rice n' cola: stir-fried rice with Indian clarified butter and green pickled mustard, topped with tamarind cola rose syrup. Gaa's sister restaurant, Here, would be on this list but it's finding a new home.
46, Sukhumvit Soi 53, 063 987 4747. Open Sat-Sun noon-1pm, 3:30-9pm; Mon-Fri 5:30-9pm.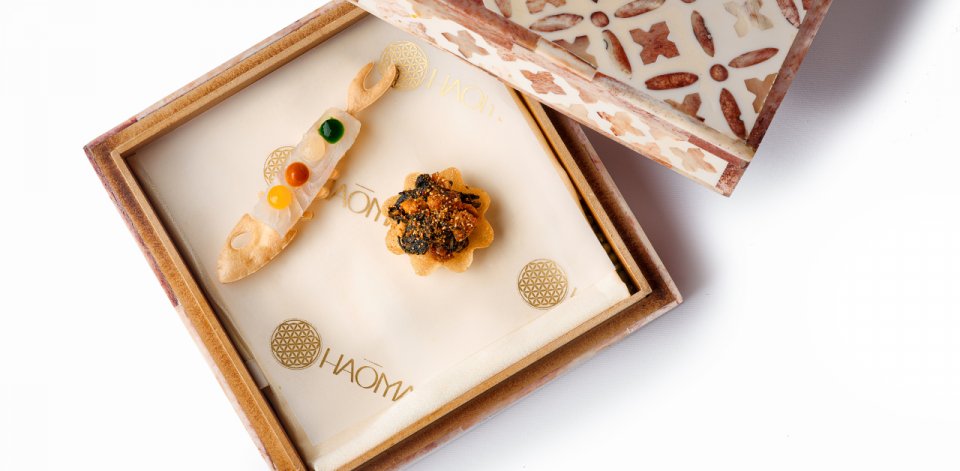 Few places in Bangkok take sustainability as seriously as Haoma—even some of the fish are raised on-site. The novelty of Haoma's bold, urban farm and zero-waste dining is accompanied by the neo-Indian cuisine of Deepanker "DK" Khosla, formerly of Charcoal. Steeped in traditional flavors with modern twists, Haoma has endured on the Bangkok dining scene as much for its comfort food as its haute cuisine—even hosting a buffet earlier this year. The 10-course dining menu includes a lobster ghee roast with mangalore chili, curry leaves, and neer dosa crisp as well as Melody, a classic dessert for kids served deconstructed and made of peanut nougat, dried mousse, and sea salt ice cream.
231, 3 Sukhumvit Soi 31, 092-891-8222. Open Tue-Sun 5:30-11pm.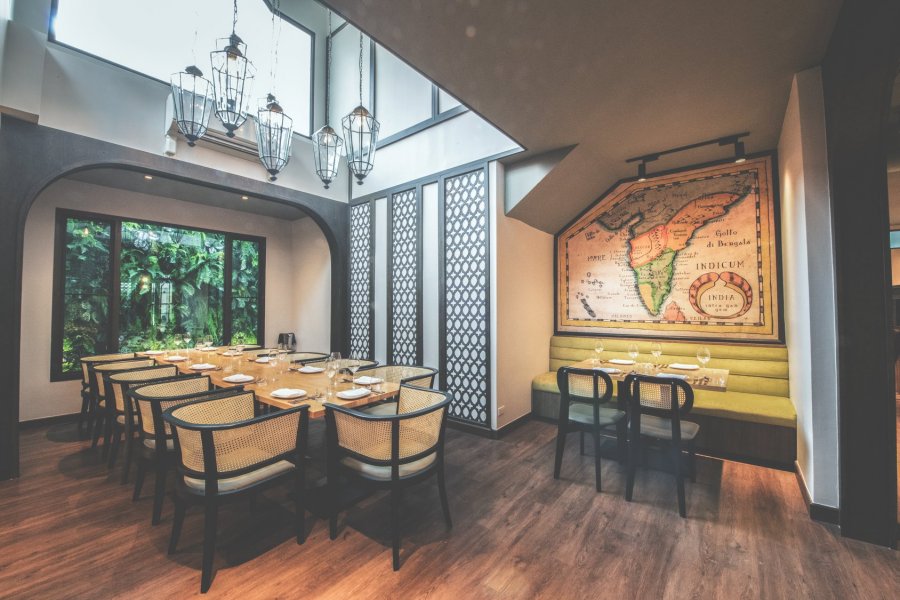 Indian-born, New York-trained chef and international restaurateur Hari Nayak brought Jhol to Bangkok, a contemporary southern coastal Indian restaurant in the heart of Sukhumvit. With chef Nayak's upbringing in Udupi, expect a culinary trip down to the coastal region of India where flavors sing in spice with an encore from seafood delicacies. Behold bhel puri (puffed rice and vegetable chaat) served in a wooden som tam khrok and ghee (Indian clarified butter) roast chicken with crispy cone dosa.
7/2, Sukhumvit Soi 18, Sukhumvit Rd., 02-004-7174. Open daily noon-2:30pm; 5:30pm-9:30pm.
Calling Gaggan's scientifically elevated, hyper complex food Indian might seem like a bit of a stretch, but at last visit for his winter menu, the Indian flavors were out in force. The intimate 14-seating dining experience is three parts theater, one part rock and roll. Sit down, and the proverbial curtain rises. Defying description is a perennial hallmark for Gaggan—and going through each of the 25 courses would beggar our word count. With an obvious penchant for Indian tastes, the menu runs the gamut—green pea meringue with fried chicken skin, aged squid curry with yellow chili and kari pata, white asparagus brain with black truffle bread—and rather than each course complimenting the next, there is very much a sense of contradiction with the dishes. And it works.
68, Soi Sukhumvit 31, 098-883-1022. Open Wed-Sun 5:30pm-midnight.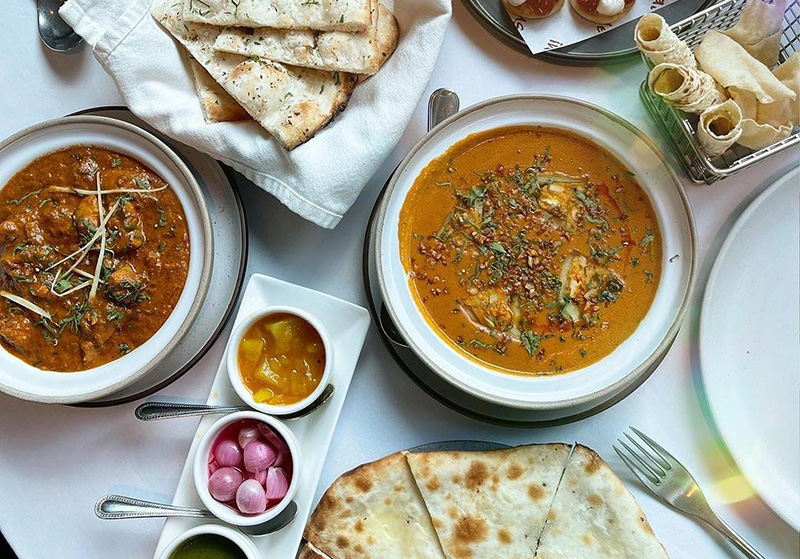 The palatial dining room is bright and airy in this sleek 1960s house-and-garden restaurant, a Bangkok staple of Indian cuisine since 2006. The classics of dal, butter chicken, and chicken tandoori are some of the favorites here—an ideal place to indulge in naan and curry—but the tasting menu is not afraid to be brave and modern.
71, Sukhumvit Soi 26, 086-339-8582. Open daily 11:30am-2:30pm, 6-10:30pm.
As Indian dining in Bangkok goes, you'd be hard pressed to find a better view. You might know Rang Mahal for their a la carte, but in 2022, the more than two-decade-old Rang Mahal has been serving up a 6-course tasting menu, eaten away from the bustle of the main dining area in a room with seating for 10 and 26th floor views. Long a feature of the Sukhumvit scene, the fine dining twists come from executive chef Lukinder Patiyal.
Rembrandt Hotel & Suites Bangkok, 19, Sukhumvit Soi 18. Open Mon-Sat 6-11pm; Sun noon-3pm, 6-11pm.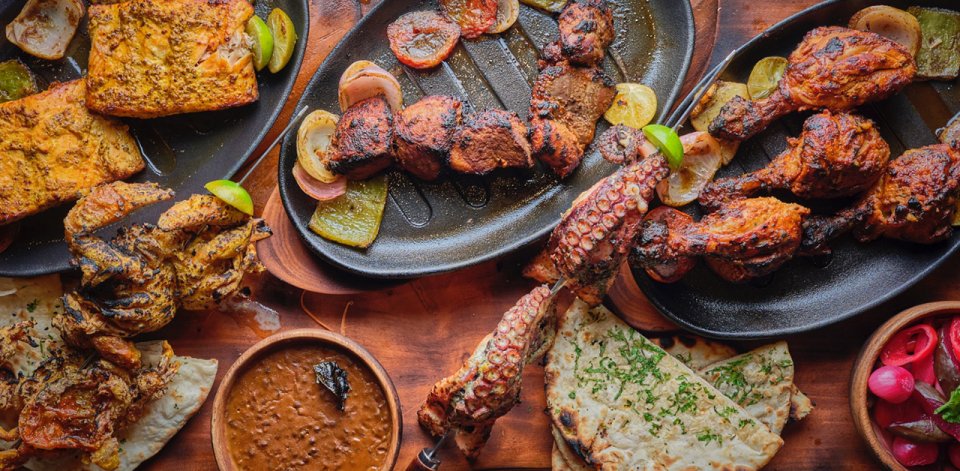 If your'e looking for a place to spend Holi next month, you really can't do better than this place for a mix of fine dining and comfort food. This sleek and sultry restaurant pairs boldly spiced Indian-style kebabs with creative cocktails. The wonderfully flavorful meat from the tandoor is joined on the menu by other Indian classics like daal (stewed lentils) and phirini (rice pudding) that are no less authentic.
5/F Fraser Suites 38/8, Sukhumvit Soi 11, 089-307-1111. Open daily noon-3pm, 6pm-midnight.
Found at the Radisson Suites in Bangkok, fine dining Indian restaurant group Punjab Grill has a dozen venues in India, plus locations in Abu Dhabi, and Singapore. The interior is sleek and modern, and the food is careful, elevated Indian dishes—but you can still get classic comfort food fare here.
23/2-3, Sukhumvit Soi 13, 091-818-5248. Open Mon-Fri 6pm-midnight; Sat-Sun noon-3pm, 6pm-midnight.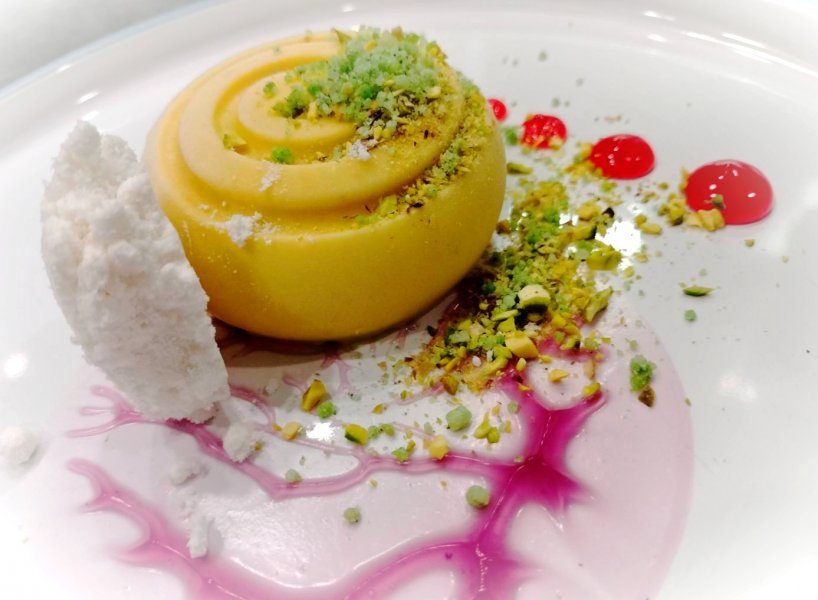 Nana is famous for a lot of reasons but not enough for its Indian food. Getting the fine dining touches and flavor without all the pretension is not something many restaurants can pull off, but Benares manages it quite well. In a lavish setting of black and gold furnishings and warm hanging bulbs, Benares is a modern Indian restaurant that deals in creative cross-culture bites. The non-vegetarian menu features flavorsome signatures like the slow-cooked sous-vide lamb shoulder.
15 Sukhumvit Residences, Sukhumvit Soi 13, 02-023-2113. Open daily 11am-3pm, 5:30-11pm.
The opposite of its nearby sister restaurant Benares, Chowpati has a brightly lit—almost fast food—feel, but the food is anything but. Billed as the biggest Indian street food restaurant in Thailand, this place is all about the Mumbai beach vibes, and there is a truly imposing menu of choices that will really have you pointing and sampling everything you can.
12/499, 15 Sukhumvit Residences, Sukhumvit Soi 13, 02-003-2113. Open daily 10:30am-10:30pm.
Sri Ananda Bhawan Bangkok
Let's deescalate the prices a little bit with Sri Ananda Bhawan Bangkok, an office favorite for empty stomachs and light wallets. It's an underrated and affordable south Indian place where you can grab panipuri (B80) as an appetizer and order one of their thali sets (B230-550, depending on the meat option) for your main. Take a break from the fancy fare and eat with your hands.
793/1, Silom Soi 15, Silom Rd., 095-025-4556. Open Wed-Mon 8:30am-9:30pm; Open Tuesday 10:30am-9:30pm.