Starting out in 2013 as a simple roasting-only operation, Brave Roasters has exploded into one of the city's most recognizable names in beans with locations in Siam Discovery, Seen Space, Samyan U-Center, and The Parq. Its roasts are found in shops across the city, though, and include a rotating selection of limited-edition releases on top of northern Thai blends and a hefty international line-up.
3/F, Siam Discovery, 095-947-2813. Open daily 10am-6:30pm. There are three other locations in Bangkok.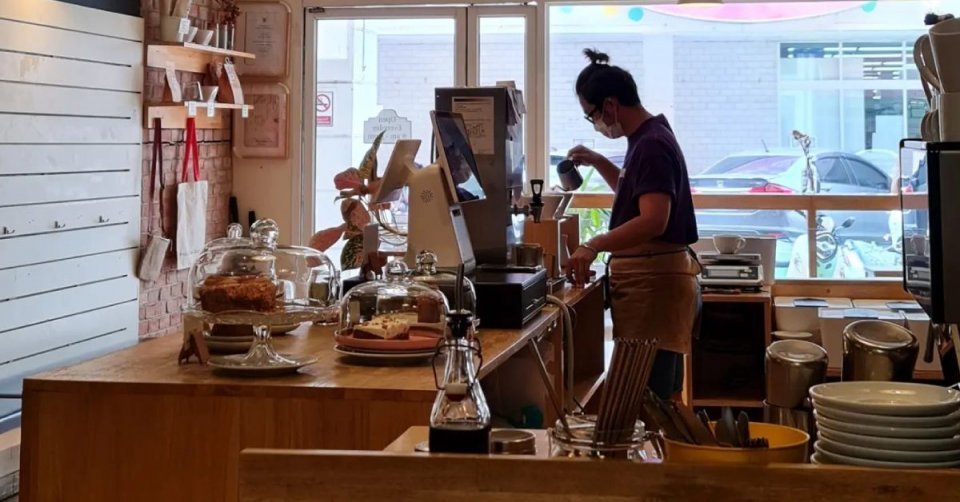 This boutique roaster is found in a humble shop just past the pubs and drinking holes on Sukhumvit 33/1. Single origin beans from Chiang Mai's Mae Toey village (from B444/150g) come with detailed tasting notes and the option to have the beans ground eight different ways depending on your gear at home. This is more than a place to buy beans, though, as the shop regularly hosts workshops for aspiring coffee heads.
593/29-41, Sukhumvit 33/1, 098-251-4327. Open daily 8am-5pm.
Known for years as the most charming cafe in the Bangkok Art & Culture Center, don't let the artsy vibe fool you: this place is serious about doing some damn fine roasts. The group largely focuses on lighter, fruity roasts, and often recommends them for drip applications for the best taste. A recent lot of beans from the roaster saw single origin imports from Costa Rica and Kenya from B550/250g and specialty Thai beans from B500/250g. Gallery Drip is also in the process of finishing a line of artisan coffee cups in collaboration with Aoon Pottery.
Bangkok Art & Culture Center, 081-917-2131. Open Tue-Sun 10:30am-8pm.
This place made headlines in 2018 after coffee nerds found out about the charming and uber-talented 70-year-old barista behind the counter. Since moving to Talad Noi in 2020, Mother Roaster has only become more popular—now with four locations across the city. You'll find an extreme passion for coffee beans here, including regular workshops for aspiring coffee nerds and a huge range of domestic and imported beans starting at a very reasonable B250/100g.
1172/8 Soi San Chao Rong Kueak, 061-216-2277. Open daily 9am-5pm.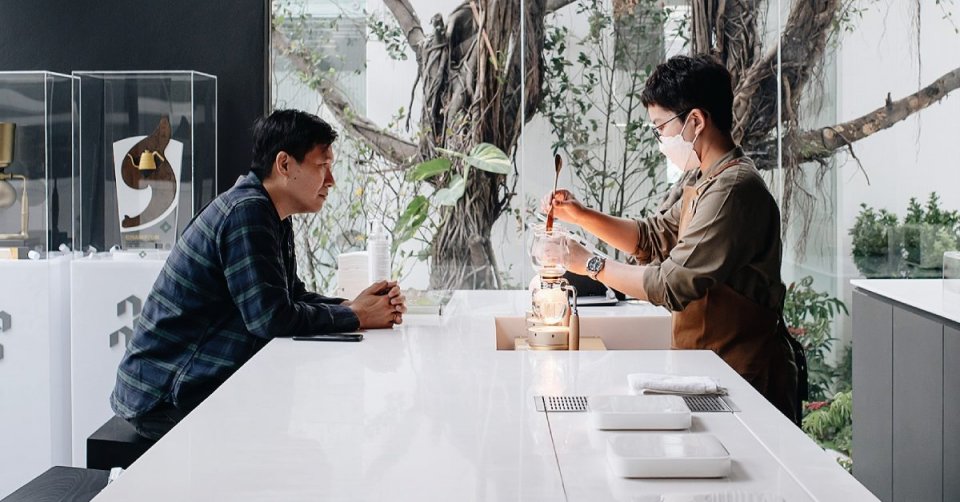 What started as a humble cafe nestled down a small soi from Chinatown has since boomed into one of the city's most popular chic cafe franchises, with locations in Bang Na, Ari, and Wang Thonglang. It's not about speakeasy cool anymore as the modern locations are big and bright, with the Bang Na branch boasting the sleek all-white, high-ceiling facade that is all the rage among cafes these days. Award-winning barista Warong Chalanuchpong still leads the show here alongside a stable of other no-nonsense roasters—many of whom have made their own forays into the international competitive scene.
42/2, Ari soi 4, 083-908-2222. Open Mon-Fri 7am-6pm; Sat-Sun 8am-6pm. There are two other locations around Bangkok.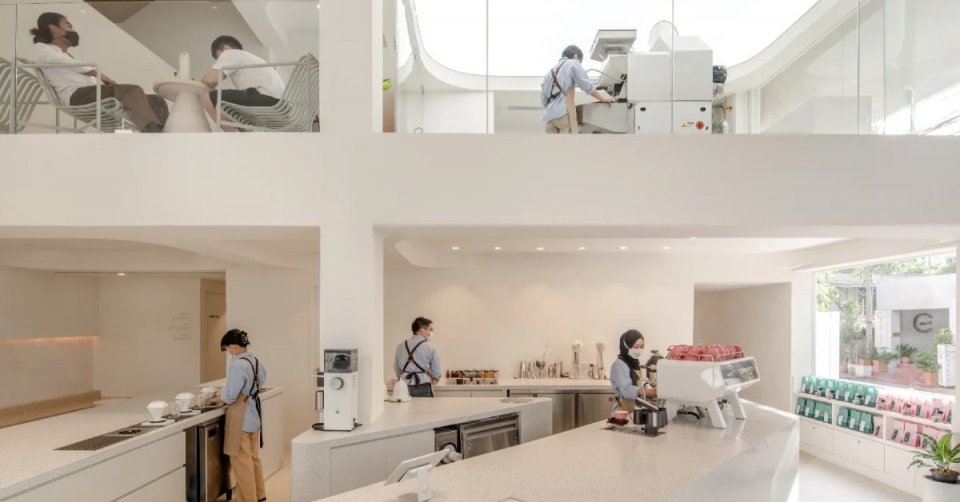 The sleek, all-white Paga Microroastery found its home in 2021 in a quiet patch of Sukhumvit 31, and includes a spacious two-floor space that is part cafe, workshop space, and roastery. There is an award-winning pedigree here, too. The owner Gabriel Carol won first place in the Romanian Brewers Cup in 2018 and a respectable ninth place in the World Brewers Cup that same year. At the center of the roasting action is a S7 Nighthawk Loring Smart Roaster, which is lauded for its roasting efficiency and low-emission output. Single origin beans start at B690/200g.
45, Sukhumvit 31, 080-009-6292. Open daily 8am-5pm.
Born in America, educated in Melbourne and coffee-schooled in Taiwan, Han sisters Jaszmine and I Wuen Wang broke onto the Bangkok scene in 2011 with their delicious and beautifully packaged roasts. Single origin beans from Costa Rica, Nicaragua, and Ethiopia start at B500/200g, while "Phil's blends" like the Black Urso (a medium-dark roast blend from Myanmar, Brazil and Ethiopia) start at B240/200g. You can also snag drip sachets here for B40, and three-month coffee subscription memberships start at B880.
65, Sukhumvit 49/2, 097-125-4204. Open Mon 8am-5pm; Wed-Fri 8am-5pm; Sat-Sun 9am-5:30pm.
Varatt Vichitvadakan is bonafide Bangkok coffee royalty. After founding Thonglor brunch temple Roast—branches of which can now be found all over the city—he opened Roots as a dedicated roasting business and quickly began supplying to cafes and businesses all over town. Best of all is the super-functional website that lets you buy beans and top-notch equipment for all your home brewing needs. There's even tutorials to get you started on the basics like doing pour overs and getting started with espresso, cold brew, and aeropress techniques.
37/7 Twenty Three Residence, Sukhumvit 23, 063-973-3123. Open daily 8am-5pm. There are nine other locations around Bangkok.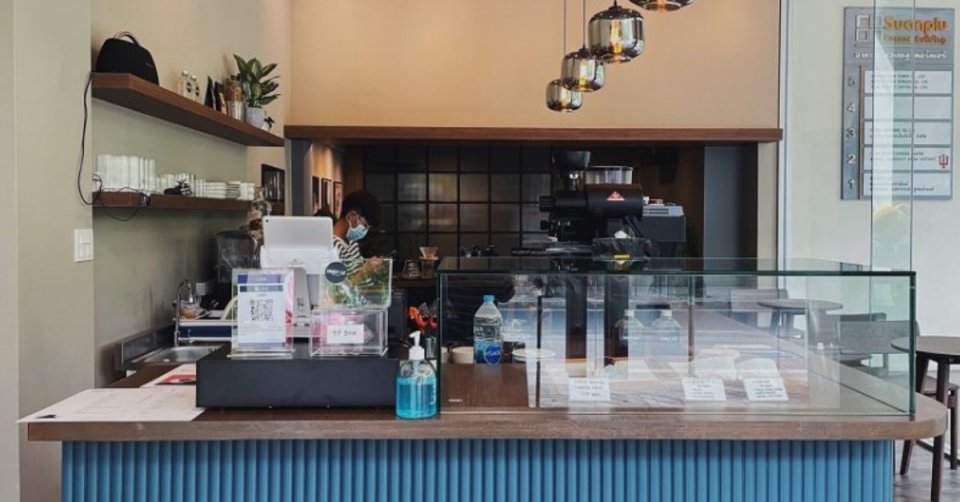 Occupying a pristine corner unit on Suan Phlu's ever-glitzier patch of pavement, this roaster-slash-cafe has firmly established itself as the neighborhood's go-to spot for high-quality beans and coffee. Past its glass door facade is a space awash in natural light, which filters in through floor-to-ceiling windows. The cafe is filled out with minimal furnishings and pops of steel blue—a setting primed for getting work done or soaking up slow mornings. The shop specializes in a rotating selection of special small-batch roasts, like the recent Costa Rica Santa Teresa Typica Mejorado, which is processed with yellow honey to create a mellow, citrusy flavor profile (B480/100g).
Room 39/13-16, 1B/F, Suanplu Corner Building, 064-145-9455. Open daily 8am-5pm.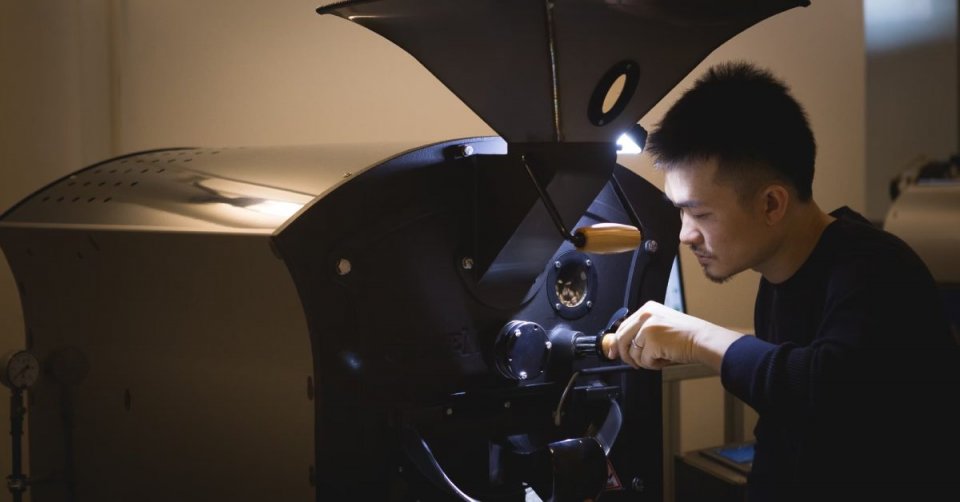 Winner of the Thailand National Coffee Roasting Championship 2020, Tobo's artisanal roasts can be found in 43 cafes across Thailand. In addition to the staples, like the floral and fruity Aricha Yirgacheffe Ethiopia (B650/200g), you'll find limited run roasts and seasonal blends on the regular. This isn't a shop to find gear per se, but you can easily stock up on filters and drippers when needed. Their website also includes a hefty brew guides section that breaks down different brewing techniques for the individual roasts they sell.
34/1, Rat Burana Soi 36, 094-550-3347.