And they're bringing back a special recipe from the Big Apple.
Rangnam's chic, minimalist cafe, Kay's Boutique Breakfast, has taken its playful takes on French toast all the way to New York.
Chef Pavitra Kobkulsuwan, who opened her brunch-specializing Bangkok venue in 2016, has taken the show on the road with a tiny, white-tiled shop in the Nolita neighborhood (240 Mulberry Street) until Jun 30.
Already her decadent, finger-shaped French toast creations in flavors like matcha and hot chocolate have already set tongues wagging (and rated a mention on New York Times).
What does this all mean for you, 14,000 kilometers away in Bangkok? Well, good news is they've brought back one of their special recipes from the Big Apple to serve in the original Rangnam location: behold the salted dulce de leche French toast (B179).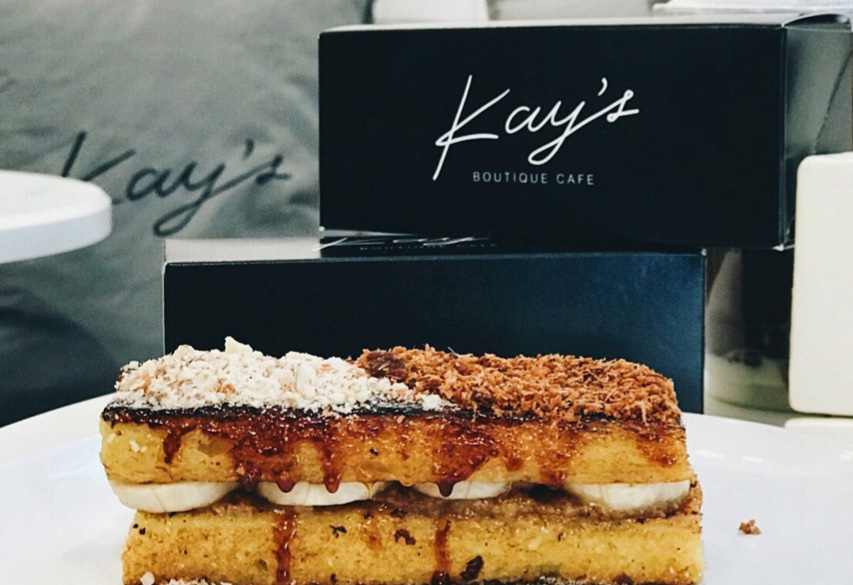 Credit: www.fb.com/kaysboutiques
Kay's Boutique Breakfast, 116/55-57 Rangnam Rd., 02-245-6138. Open Wed-Mon 6:30am-4pm, Tue 6:30am-midday. www.fb.com/kaysboutiques