Over the past few years, the term "natural wine" has slowly crept its way into the vocab of oenophiles. Though it's still nowhere near as ubiquitous in Bangkok as in Europe, where you can grab a 20 Euro (roughly B700) bottle from almost any hole-in-the-wall bar, natural wine may be about to get its big Bangkok break. With the opening of Gaggan's hip new "low intervention" wine bar—he and his long-term sommelier, Vladimir Kojic, reject the term "natural"—ears are certainly starting to prick. We spoke to the experts to find out what the future has in store.
The Taste
Funky, weird and hard to understand—these are the preconceptions that have so many Bangkokians steering clear of natural wine. We've become so accustomed to mass-produced labels with their expertly tweaked tastes and neat profiles that the complexity of something less controlled has us befuddled. "The natural wine scene in Thailand hasn't kicked off properly due to a lack of knowledge. There are still misperceptions of the character and taste of natural wines as fizzy, oxidized or vinegary. This tends to make consumers either dislike them or pretend to like them just to be trendy," says Benjawan Wisootsat, managing director of
Fin Wine
, a pioneering importer of natural wine to Thailand for 15 years. She continues, "it is definitely growing, though—soon people will understand more about natural wines and how delicious they can be, then they won't have to pretend to like it anymore."
For Milan Rukavina, who joins Kojic in running
Wet
from his own wine bar in Croatia, the beauty of low-intervention wines is their lack of consistency. "It's wrong if you have a cool season one year and a warm season the next year and the wine tastes the same. That's impossible," says Milan. "If you always have the same wine then what's the point? I want to feel the character, the expression of that season."
Kangkao. Credit: Kook Pariyapat
The Hype
Let's face it, it's not just the natural wine scene that is struggling to grow, it's the wine scene in general. Cocktails remain a big deal in Bangkok and are seen as something fun and casual, but why does everyone think that wine is reserved for luxury times only? "I don't think there is a wine scene here at all," says Elaine Sun, co-owner of
Kangkao
and
Ku Bar
. "For a few reasons. First, a lack of interest, as cocktails are still the 'hottest' thing right now in Bangkok. Second, a lack of understanding—from what I've observed, a lot of consumers still see wine as a luxury item that must always be paired with dinner. Third, so many people are intimidated by wine, even more so by natural wine—they have less knowledge about it, and are uncomfortable going to a wine bar, afraid of asking 'stupid questions'," she concludes.

Benjawan adds, "it was already difficult enough for us to be the first to bring white wines into the market where the majority of the consumers only drank reds and to be the first to bring in Austrian and German wines was also something challenging." In a market so limited, can consumers be receptive to wines that push the boundaries?
The Rose Natural Wine Bar
The Tax
Tax on alcohol in Thailand is crazy-high. Not only do you have to pay excise tax, you also have to pay custom duties, which tends to place wine at a luxury price point. "Natural wine starts at around 20 Euros a bottle in a Paris bistro; here it's possibly double or higher," says Kim Wachtveitl, managing director of
Wine Garage
, who for the last six years has focused on importing from generations-old family-owned wineries as well as newcomers from countries like Austria, Spain and Portugal.
Sun also sees price as a barrier, "Wine is expensive, which can make consumers afraid of ordering a wine that will disappoint them."
Rose Natural Wine Bar
's partner Aukkarapoan Phanuwongkun agrees, "The alcohol scene is growing strong in Thailand but the tax structure allows cheaper, low-quality products to grow more than the high-quality ones."

Yet Wachtveitl sees hope yet: "The Bangkok natural wine scene is a work in progress, but like all things that we adopt here, it's on a fast track to catch up with New York, London, Paris or Tokyo. The array will be tough to emulate, but I fully believe a natural wine lover can have some fun here."
---
Essentials
Where to try natural wine in Bangkok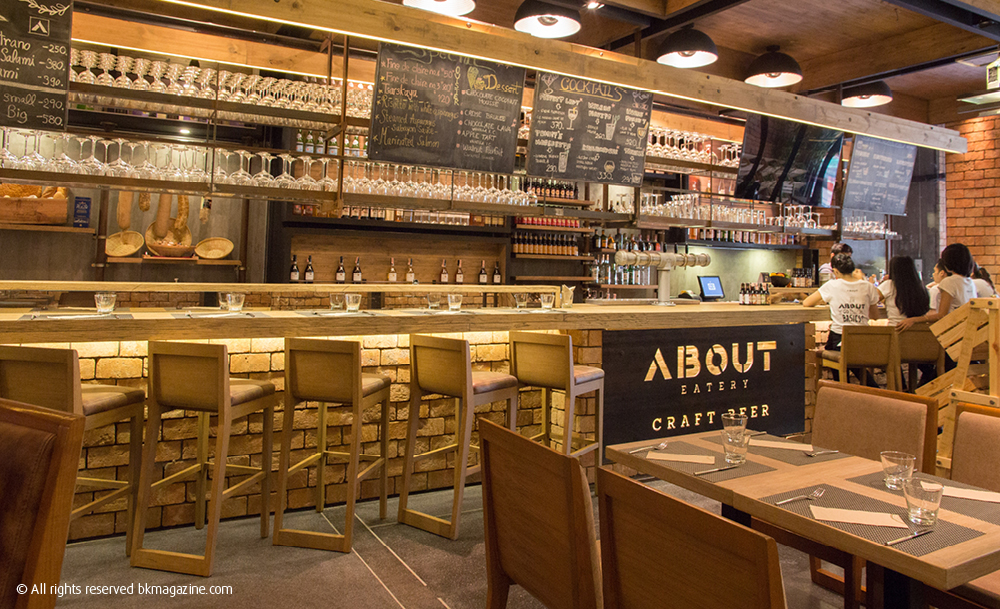 With its phonebook-thick menu and chalkboards scrawled with notes on viniculture, aging processes and pairing tips, this rusticated wine bistro is as much about getting educated as it is about getting sozzled. Alongside wine from organic, biodynamic and sustainable producers are cold cuts and tasty Mediterranean dishes.
G/F, Ocean Tower 2, Asoke Soi 3, 02-665-2772

This uber-secret bar is tucked below Ku Bar and above Brown Sugar in the Old Town. Dedicated to everything natural wine, the list changes weekly. Though it's a little bit dark for reading, you can order up a glass (or bottle—why not?) while gazing out the window at the street scene and letting your thoughts run wild.
2/F, 469 Phra Sumen Rd., 02-067-6731

A cafe by day, Thonglor's first natural wine bar offers a playful, approachable atmosphere for budding oenophiles or those who just crave a good drink. Candles, thick velvet curtains and dim lighting bring extra intimacy to this tiny space that during the day operates as the monochromatic Hands and Heart cafe. The single-page menu listing 14 or so bottles is based very much just on the owners' sustainable, organic or biodynamic favorites.
Sukhumvit Soi 38, 081-553-3585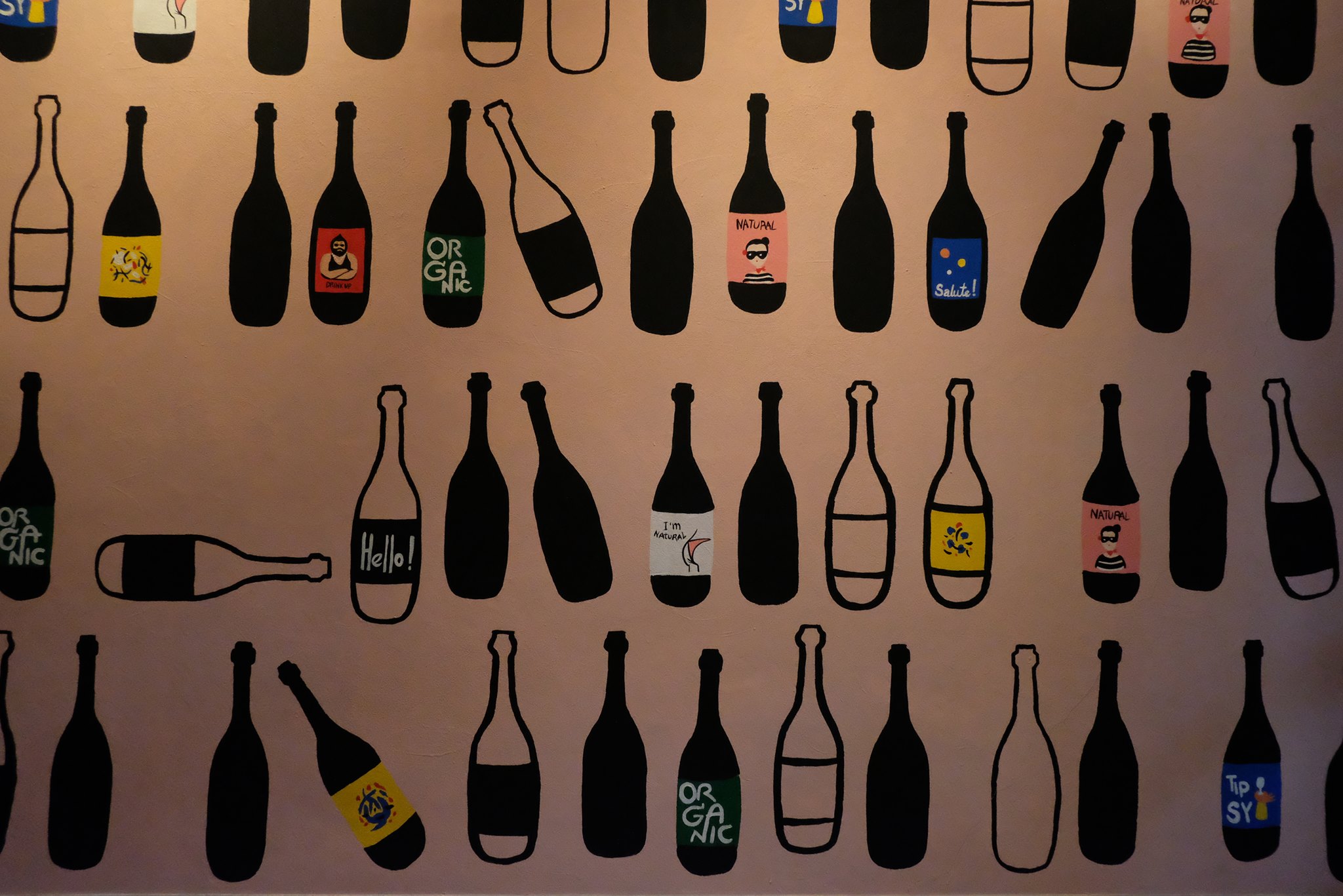 A year after first opening, Silom's Mediterranean bistro headed by the Vesper and Il Fumo group has
reemerged
as a natural wine bar. A bold new wall mural sets the scene for a wine list (currently around 30-bottles strong, starting at), curated by sommelier Thanakorn Mankit, that highlights small, craft producers who deliver on buzzwords like "natural," "organic" and "biodynamic."
Convent Rd., 02-236-5558

The new wine bar from Gaggan Anand's long-term sommelier, Vladimir Kojic, is your ticket to an education on the wine world's most exciting, passionate, inventive and just plain challenging creations. This is downtown Bangkok's boldest attempt yet to remove wine from stuffy restaurants and place it into the hands of the fun-loving party crowd more readily found in craft cocktail bars.
68/9 Soi Lang Suan, Phloen Chit Rd., 02-117-2835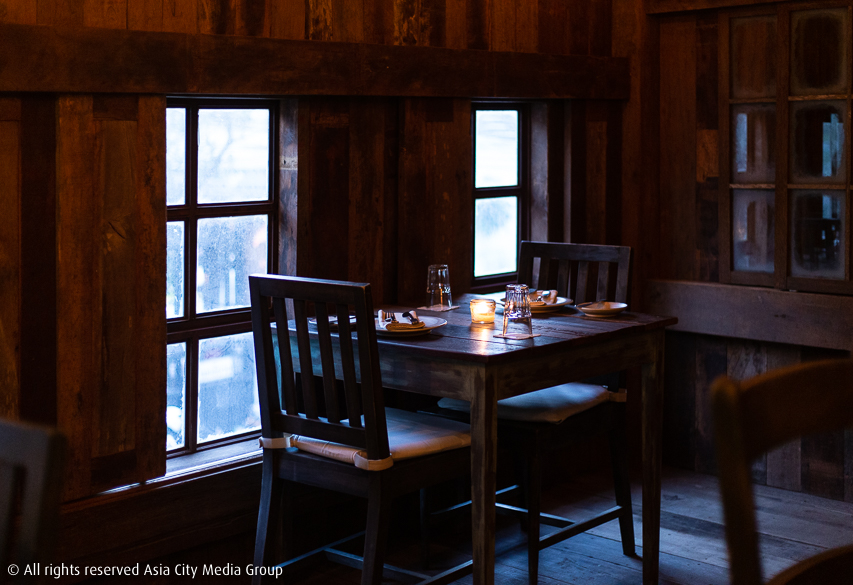 Asoke's farm-to-table restaurant, Harvest, has opened a new second-floor wine bar dedicated to almost 100 natural labels from Austria, Australia, France, NZ, Germany and Chile. There's also live jazz every evening from 9pm.
2/F, Harvest, Sukhumvit Soi 31, 02-262-0762