No excuses not to break out the bubbly.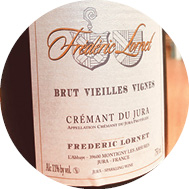 Frederick Lornet Cremant Du Jura Brut VV
"Simply, it tastes almost like Champagne!" Rungroj Ingudananda from
Le Du
Get it at: Wine Garage, B990 (via order@winegarage.asia)
Claus Preisinger St Laurent "Ancestral" 2016 from Burgenland, Austria
"This is an amazing alternative to Champagne, from a famed biodynamic producer and hand-harvested—get it before Chef Ton [Le Du] buys it all!" Andreas Pergher from
Bunker
Get it at: Wine Garage, B1,450 (via order@winegarage.asia)
Codorniu "Seleccion Raventos", Brut, Cava, Penedes, Spain
"Great notes of citrus fruits, peach and almonds with a slight toasted character. Excellent with Spanish tapas or as an aperitif."
Rasmus Poll, sommelier at Central Groups
Get it at: Central Food Halls and most Tops stores, B999
NV Jacob's Creek Trilogy Cuvee Brut
"It's really balanced, a blend of three grapes that tastes almost exactly the same as Champagne. Dry and fruity with notes of lemon, plus the design of the bottle is very luxurious." Adrien Astagneau, beverage manager for The Kitchen Group and Co.
Get it at: Foodland, Villa Market, The Mall Group, B799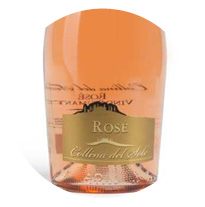 Collina del Sole Rose Spumante NV
"It is very easy to drink and refreshing. Nice bubbles, fresh." Aman Sachdev, The Wine Experience