Tiki cocktails are the perfect antidote to "winter."
Like something plucked straight out of Phuket and squeezed in between gray high rises, this bar and restaurant is Sathorn's newest tropical escape. Kick back amid palm trees and faux grass with fruit-forward concoctions like the sweet, pastel pink R&G (rose wine spritzer mixed with grapefruit puree, B220) and decidedly more tart Pomegranate Sensation (fresh pomegranate with gin and tonic garnished with black pepper, B260), which are just made to be enjoyed poolside. Light and easy French dishes complete the experience.
Sathorn Soi 10, 02-235-4822. See full details.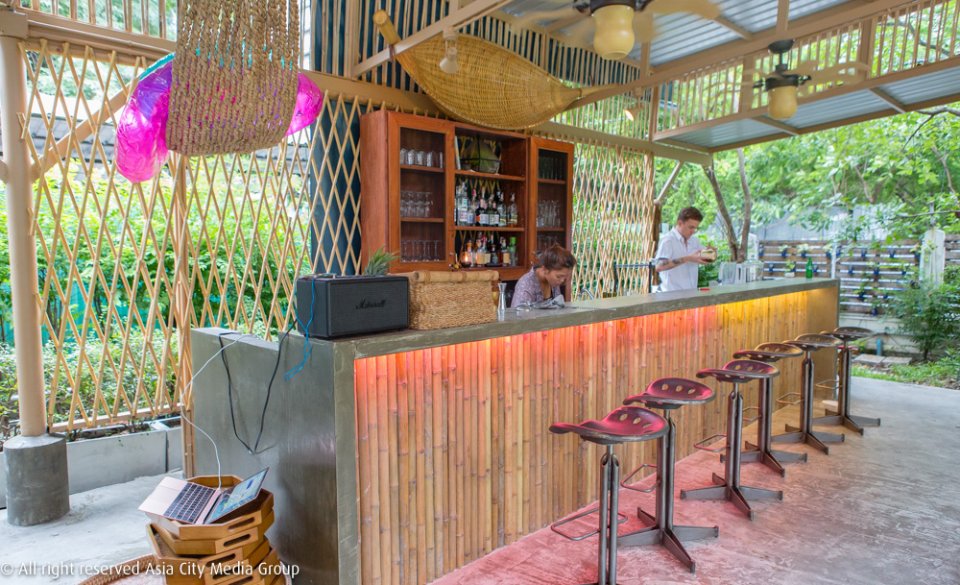 This chilled-out backyard bar is a top spot to sit and drink cocktails from mid-afternoon till late. The barebones bamboo set-up recalls hazy Full Moon Parties, only the drinks list and soundtrack are infinitely cooler. Claim a patch of grass out on the lawn strewn with old-style mats, triangle cushions and low coffee tables, order a Some Young Guy (gin, lime, salt and young coconut, B340) and bliss out to a beach-ready mix of Balearic house, synth-pop, and yacht rock.
Sukhumvit Soi 39, 098-253-9356. See full details.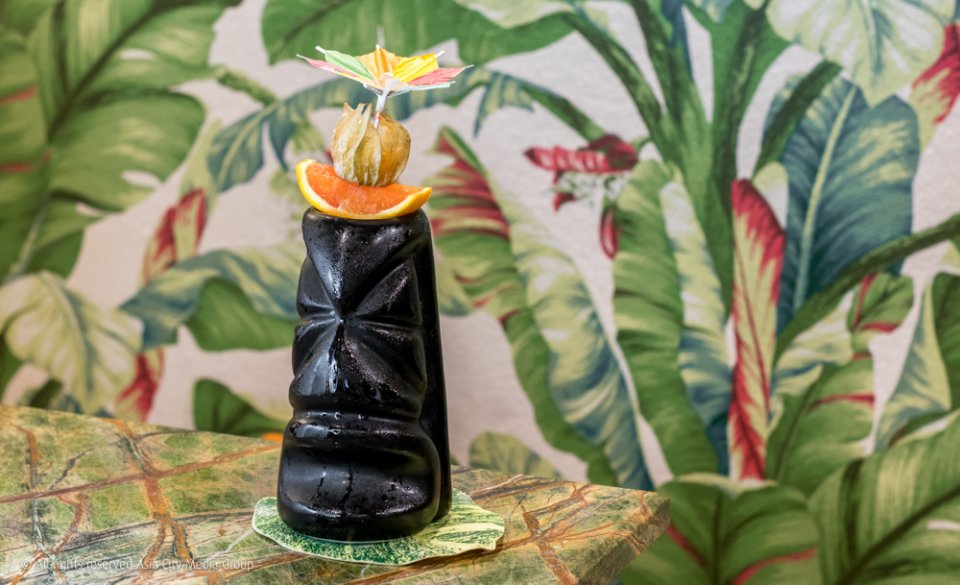 The hip Ari neighborhood's Hawaiian cocktail bar is its most exciting new opening since we can't remember. Pakalolo takes its Hawaiian theme, adds a dose of the Florida Keys and creates a look that says "cocktail hour at the coconut lodge" in a kitsch, wink-wink kind of way. Don't miss drinking the Lilia (B280) for a hit of elderflower and thyme that goes right up your nose, along with pear vodka, gin and pink guava juice. Though the space screams "bar" louder than "restaurant," you can still have a proper fill with poke bowls and sushi rolls.
The huge outdoor deck at this new complex of restaurants comes alive at night with a live band and Bangkok's beautiful and well-dressed, who can be found lounging in the beach club-style cabanas sipping on spirit-forward cocktails like the Black Pearl Old Fashioned (Bourbon, black tea, creole bitters, dried fig, B390) and Champagne. Peckish? They've got a trendy line of tapas, too, from roast bone marrow and crispy chicken skin to mackerel crudo and anchovy toast.
5/F, Central Embassy, Phloen Chit Rd., 02-160-5631. See full details.
"Tropical" here isn't limited to "tiki," with drinks taking influence from the Caribbean, Bahamas and Southeast Asia as well. This largely means stuff that's heavy on the pineapple, like their KL to BKK (B350), which is made from fermenting pineapple and clove into an ungodly delicious syrup then mixing it with dark rum and Campari. The bar is splashed with flower motifs, white-washed bricks, mid-century furniture and colorful Portuguese tiles, and comes from two guys formerly behind the bar at UNCLE and Lady Brett.
Charoenkrung Soi 28, 091-870-9825. See full details.