Meet the year's biggest movers and shakers.

Pop Direkrittikul
This bar manager came out of nowhere (no cocktail competitions, no previous cocktail menu) to win our alcohol-clogged hearts and the Most Creative Drink List honor of BK's B.A.D. Awards 2017. The cocktails of the Sip Some Thai menu, which came out in March, are simple in principle (reinventions of famous dishes from all over Thailand) but extraordinary in execution. Don't miss out on the Laab Moo (B350)! The second set is street food-inspired and we can't get enough of the Khow Mun Kai (B350) concoction—an explosion of chili, garlic, coriander and ginger, alongside a generous glug of vodka.
Eat Me,1/6 Soi Phiphat 2, Convent Rd., 02-238-0931. Open daily 3pm-1am
---

Anupas "Kong" Premanuwat
Achievement of the year: Opened Ku Bar, one of the most innovative venues in town.
Kong is a man of mystery, which suits his former five-year stint as a mixologist at a speakeasy, New York's Angel's Share, that's home to the current Bacardi Legacy global champion, Gn Chan. Kong's current bar is similarly alluring, its entrance tucked behind a spirit house in a dark alley running beside Phra Sumen Road's Brown Sugar. Kong releases one new cocktail a month that employs the flavors of seasonal fruits found in local markets. His latest drink, the Passionfruit (B380), is a mix of mace, passion fruit, peach, yuzu, ginger and dill.
Ku Bar, 3/F, 469 Phra Sumen Rd., 02-067-6731. Open Thu-Sun 7pm-midnight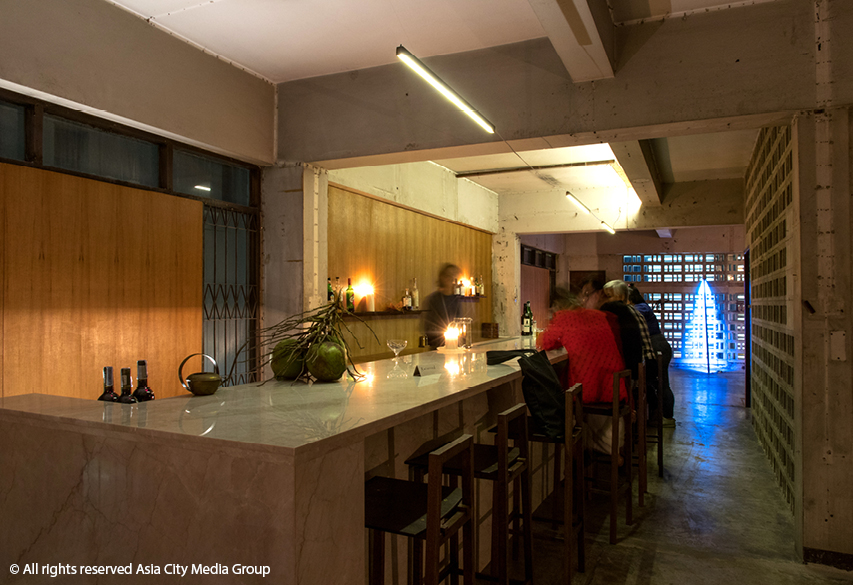 ---

Sebastian de La Cruz and Philip Stefanescu
Achievement of the year: Opened Tropic City, the city's most buzzing rum bar.
After leaving Sapparot Group (Uncle and Touche Hombre) last year and dropping off the scene, the pair is finally back with their very own rum bar. The cocktails are not limited to just "tropical" or "tiki" but take influences from the Caribbean and Southeast Asia. The result? A pineapple explosion that's easy to drink despite the rum. Get the Jungle Letter 23 (B370), which is like an old fashioned but with a shot of Plantation Pineapple rum and something that makes the whole thing taste like banana.
Tropic City, 672/65 Charoen Krung Soi 28, 091-870-9825. Open Wed-Sun 7pm-1am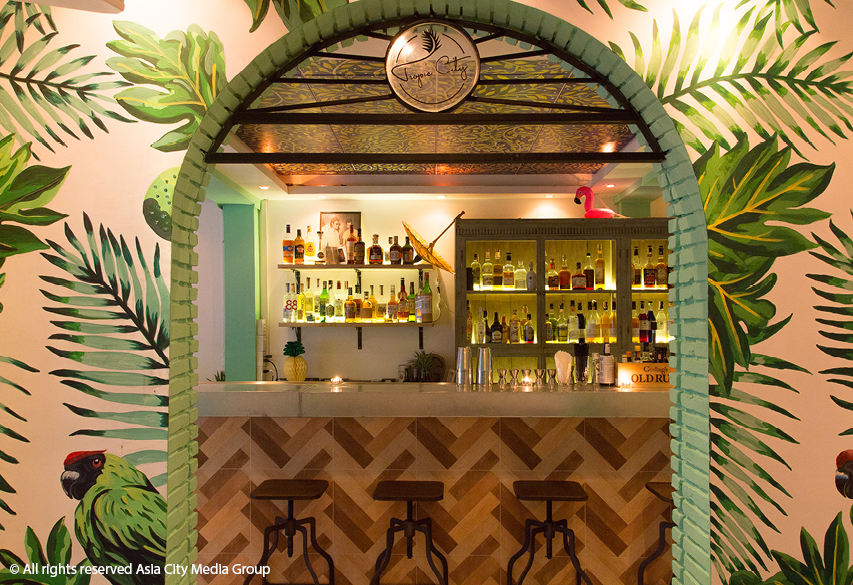 ---

Niks Anuman-Rajadhon
Achievement of the year:
Won Bar of The Year for Teens of Thailand in
BK's B.A.D. Awards
and opened Asia Today.
Not only did Teens of Thailand help put Soi Nana on the nightlife map, it also made history as Bangkok's first gin bar. With an apocalypse-ready supply of gin poured into a nightly-rotating cocktail menu, the bar took top honors in our debut B.A.D. Awards. Niks has since followed it up with nearby Asia Today, a rum-oriented enclave that also looks to make the most of hyper-local ingredients like wild honey from Khao Yai National Park—try it in the Wild Honey Daiquiri (B360).
Asia Today, 35 Soi Rammaitree, Rama 4 Rd., 097-134-4704. Open Wed-Sun 7pm-1am
Teens of Thailand, 76 Soi Nana, Charoen Krung Rd., 081-443-3784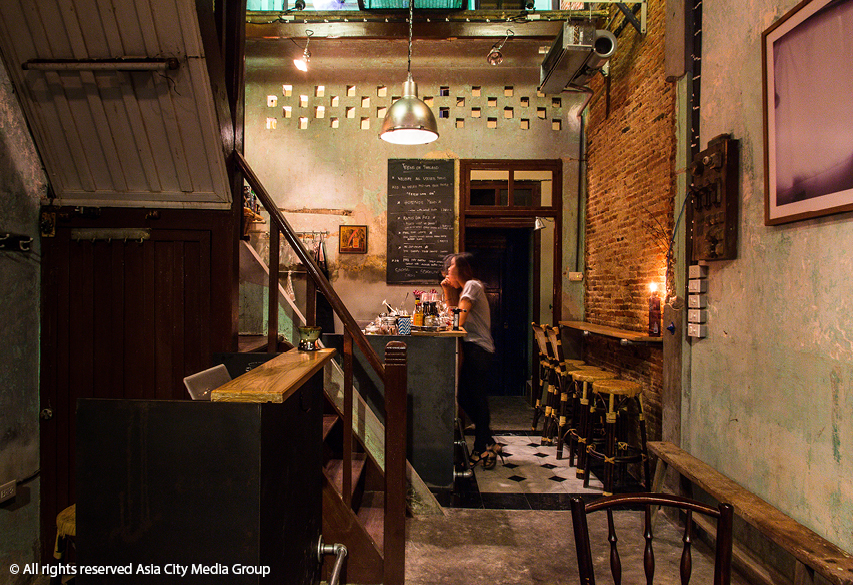 ---

Noppasate "Depp" Hiranwathit
Achievement of the year: Winner of the Against the Clock Challenge Awards 2017 by Diageo World Class, finalist in the Bacardi Legacy Cocktail Competition 2018 and Winner of Lin Syrup 2017.
Before taking the post of senior bartender at Thonglor's Rabbit Hole, where he works alongside Suwincha "Chacha" Singsuwan (another great bartender!), Depp designed a new cocktail menu for Revolucion. And while Depp hasn't yet designed a menu for Rabbit Hole, his skills have been lauded by the many competitions he's competed in and won. Among his accolades are winner of Against the Clock Challenge Awards 2017 by Diageo World Class, finalist in the Bacardi Legacy Cocktail Competition 2018 which will conclude with the SEA Finals in Singapore in Feb 2018, and Winner of Lin Syrup 2017. His technique is neat and his drinks delicately balanced.
Rabbit Hole, 125 Sukhumvit Soi 55 (Thonglor), 081-822-3392, 098-969-1335. Open daily 7pm-2am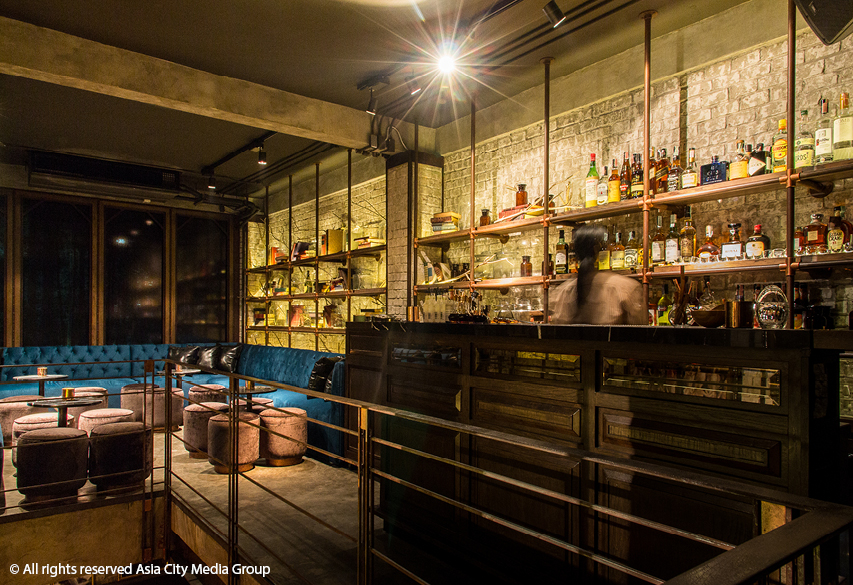 ---

Saranjes ''Tum'' Aiamudomchok
Achievement of the year: One of the finalists at the World Class Cocktail Competition 2017.
The most underrated bartender on our list, Tum's cocktail menu at Zoom Sky Lounge knocked us off our feet. Only then did we delve into his drink-making resume, which turned up a World Class Cocktail Competition finalist placement, a competition for which he whipped up the Frost Calypso: ice cubes made from Jamaican Calypso coffee shaken with rum, Tia Maria, maple syrup, Creme de Menthe liquor, milk foam and gassed with mint essence. Sound good? You can order it for B330 at Zoom Sky Lounge, where you'll also find Tum's take on sangria (Senorita, B330), which on top of fresh fruit includes fruit-juice ice cubes—the more they melt, the better your drink tastes.
Zoom Sky Lounge, 38/F, Anantara Bangkok Sathorn Hotel, 36 Narathiwat Ratchanakarin Rd., 02-210-9000. Open daily 5:30pm-1am
---

Ronnaporn "Neung" Kanivichaporn
Achievement of the year:
Won Thailand's World Class Cocktail Competition, while Locker Room claimed Best Drinks in
BK's B.A.D. Awards
.
The last six months of 2017 belonged to The Locker Room, a speakeasy tucked behind a wall of grungy lockers where some of Asia's top bartending talents mix up their interpretations of "Past, Present and Future" cocktails. It's Neung, however, who steals the show with high-wire "Future" adaptations like the Bloodless Maria (B390), a clear, martini-style drink made with mezcal and tomato sous-vide with vermouth. While the bar will close all-too-prematurely on Jan 1, 2018, we can't wait to see what the team has in store next. In a highly eventful year, Neung also took out Thailand's World Class Cocktail Competition.
Backstage Bar, L/F, Playhaus Thonglor, 205/22-23 Sukhumvit Soi 55 (Thonglor), 02-712-5747. Open daily 6pm-1am
Locker Room, JIA Thonglor 10, 225/15 Thonglor Soi 10, 092-895-3689. Open daily 7pm-2am