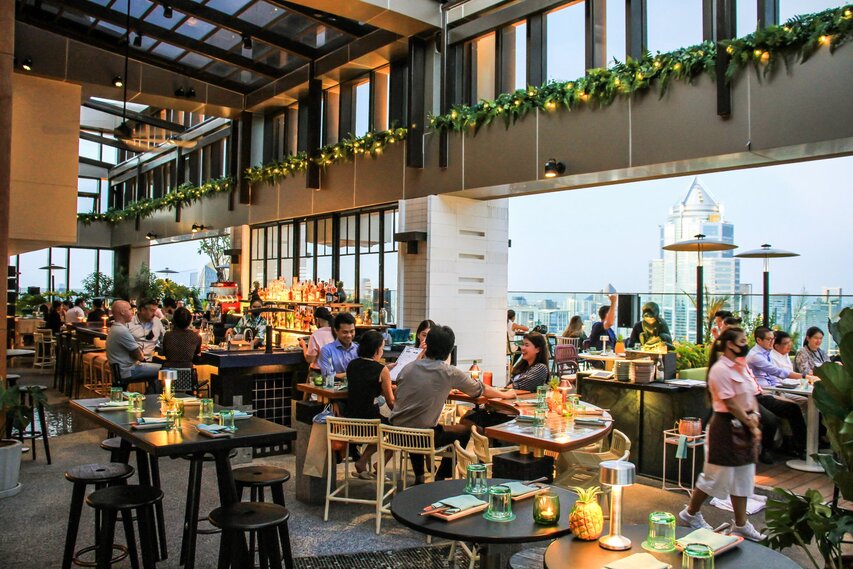 This laid-back Langsuan bar brings sky-high tropical vibes with their garden-slash-bar atmosphere that's all about playful jungle cocktails and classic barbecue dishes. Think of a tiki bar combined with an American backyard barbecue on the 40th floor in posh Langsuan, serving your long-lost classmate from international school, upper-middle class socialities, and on-trend expats.
40/F, Kimpton Maa-Lai, 78 Soi Tonson, 02-056-9999. Open daily 4pm-1am
The team behind
Rabbit Hole
and
Canvas
—to name a few—opened an art deco jazz and cocktail den on Langsuan, fueled by the spirit of the Roaring Twenties. The beverage team is led by Supawit "Palm" Muttarattana, formerly Vesper, and is one of the best bartenders you'll find in Bangkok. Stadium seating, vaulted ceilings, and plush red velvet fabrics add to the Gatsby-esque vibe.
87 Langsuan Rd., 062 259 2525. Open daily 5pm-midnight
This place is sharp, shining, and jazzy, a first floor bar with rooftop vibes. Tuesday through Sunday vocalist Joy Voeth, guitarist Toby Armstrong, and others play crowd-pleasing jazz hits with chill, laidback class. It's an intimate stage area, so it's a part-of-the-show atmosphere. Award-winning bartender Dicky Hartono slings cocktails as the bar manager here.
1/F, Sindhorn Kempinski Hotel Bangkok, 80 Soi Ton Son, 02-095-9999. Open daily 4pm-midnight
Part of the cluster of bars and restaurants at Mahatun Plaza including big names La Monita and Billy's Smokehouse, the idiomatically named Hair of the Dog is one of the most serious beer bars in town. This miniscule, bare concrete room provides an intimate drinking hole, with surgical lighting above the bar, mortuary slabs doubling as tables, and other medical-themed props giving off a haunted hospital vibe.
2/F, Mahatun Plaza, 888/26 Phloen Chit Rd., 02-650-7589. Open Mon-Sat 5pm-midnight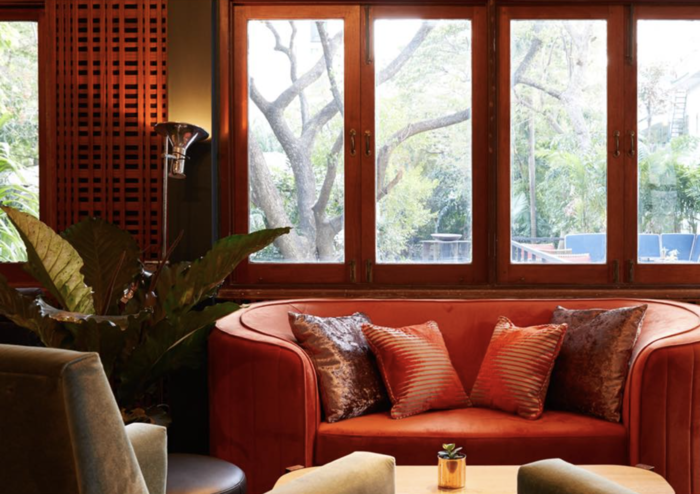 Located above Quince at Siri House, this elegant Phloen Chit cocktail joint takes influence from former First Lady, 60s style icon, and rumored gin-tonic lover Jackie Kennedy. Despite being in one of the poshest addresses in Bangkok, you'll find comfort here with influences from upstate, East Coast country houses.
2/F, Siri House, 14/2 Soi Somkid, 094-868-2639. Open daily 5pm-midnight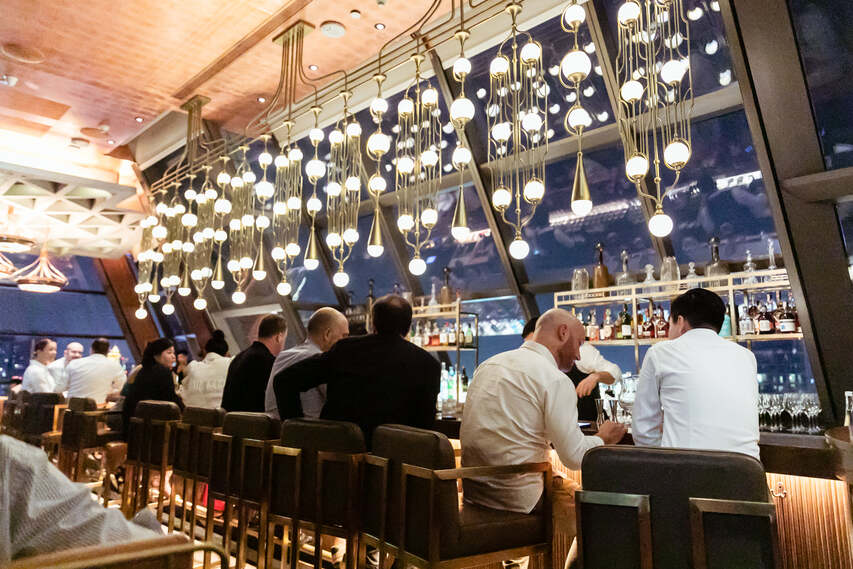 Exiting the lift on the 30th floor, you'll feel like you've stumbled into something between a Tokyo record bar and a mid-century recording studio. Lennon's entrance hall is lined with 6,000 records that visitors can browse. Tear yourself away, because a stunning speakeasy awaits, replete with sultry Art Deco light fixtures, retro brown leather sofas, and a spiral staircase leading up to a clandestine cigar lounge.
30/F, Rosewood, 1041/38 Phloen Chit Rd., 02-080-0030. Open Wed-Sat 6pm-midnight
Gone are the wine bars where people sit neatly and sip and whisper. At Mod Kaew, a Thai phrase for "bottoms up," you open a bottle (or a few) and just have fun. This is a natural wine bar, so expect to see some funky looking labels begging to be grabbed. With 180-240 labels to choose from, prices start at B1,400 to the moon.
1041/21 Phloen Chit Rd., 082-096-0281. Open Tue-Sat 4:30pm-midnight
If Bar Yard is too packed and upbeat for you, stay on the ground floor at Kimpton Maa-Lai at this low-key but lively lobby cocktail bar. Serving quirky yet classy cocktails inspired by a vintage map detailing the narrative behind each drink. The bar is nicely split into the glam indoor and an offbeat outdoor, perfect for enjoying the night breeze.
L/F, Kimpton Maa-Lai, 78 Soi Tonson, Lang Suan Rd., 02-056-9999. Open Mon-Fri 11:30am-2:30pm, 5:30pm-midnight; Sat-Sun 11:30am-midnight
Three floors with completely different vibes. While the 34th floor will feed you good steak, head up to the 35th floor (or up the rooftop if you feel like some night-time outdoor atmosphere) where you can get all the strong drinks. The signature cocktails are inspired by icons like Ernest Hemingway and George Clooney. If you are a negroni drinker but have always feel your negroni is never strong enough, grab the La Madona Sophia Loren.
35-36/F, Park Hyatt, 88 Wireless Rd., 02-011-7480. Open 5:30pm-2am