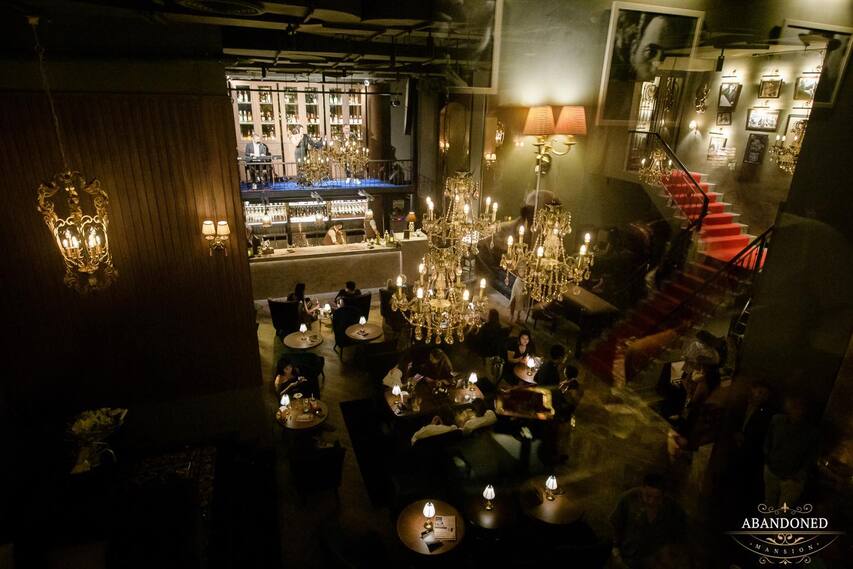 Bringing new meaning to the phrase "underground bar"—you'll find it on the basement floor of The Coach hotel on Sukhumvit Soi 14—Abandoned Mansion resonates the nostalgic ambience of the 1930s Prohibition era in the United States. The cocktails match the theme, too, and come alongside a tapas menu—all inspired by classic American gangsters like Al Capone and Pretty Boy Floyd. You can also cap off the experience by lighting up a stogie from the venue's selection of premium cigars.
Underground/F, 41 Sukhumvit Soi 14, 02-259-7007. Open daily 6pm-2am
The Continent hotel's Bangkok Heightz is a 39-story under-cover lounge bar with a local flair. The signature cocktails play around with lots of local flavors by leaning on Thai ingredients to develop punchy, robust notes. The place is cozy, meaning the ceiling is low and the vibe dark. Overall, there are some good cocktails at a fair price to be had here.
39/F, The Continent Hotel, 413 Sukhumvit Rd. 02-686-7000. Open 5pm-midnight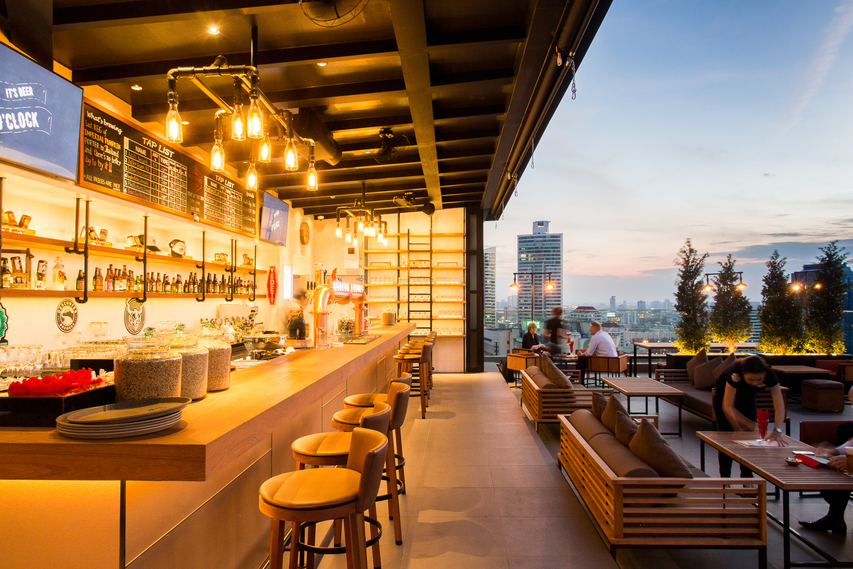 This craft beer bar sits 30 stories above the center of Sukhumvit with barely any tall buildings to obstruct the breezy views. Taps come in three glass sizes: 100ml for tasting, 250ml (half pint) and 470ml (full pint), making it easy to taste everything without getting too drunk—unless that's your goal here. A respectable selection of bar bites give you some good options to snack while downing beers.
30/F, Radisson Blu Plaza, 486 Sukhumvit Soi 27, 02-302-3333. Open 5-11pm
Changwon Express is quite the oddity. This yellow-painted spot mere steps away from MRT Petchaburi (Exit 3) pairs Thai craft beers with Korean comfort dishes like the latter's beloved style of fried chicken. Though little more than a hole-in-the-wall, the place bursts with character with its shipping-container bar, cartoon wall paintings and effervescent owner, Korean expat Ted Ahn.
7 Asoke Din Daeng Rd., 083-606-6510. Open daily 5-11:30pm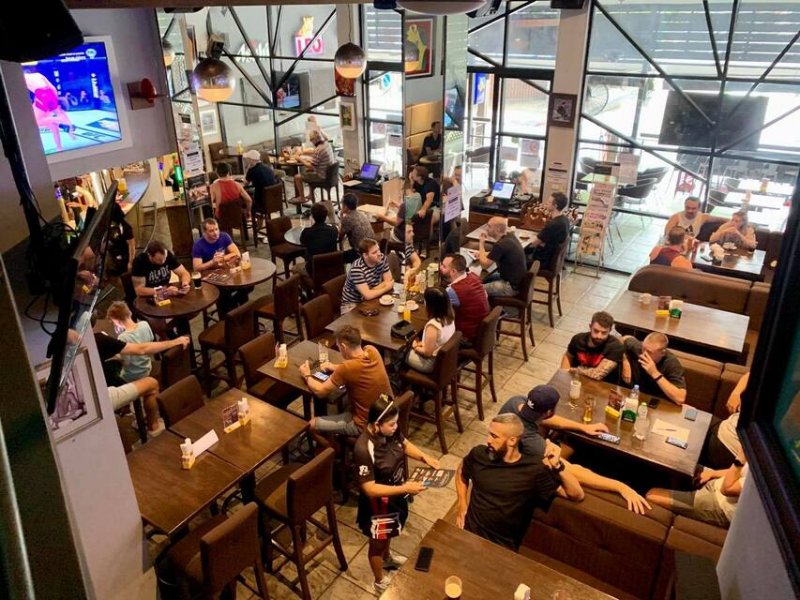 If you're a sports fan who lives in the neighborhood, doesn't want to hit up the seedier options at Cowboy and just can't face the inside of another "authentic" British boozer, this is your spot. The bar offers a less claustrophobic vibe, helped by a large covered terrace to get some breeze going. High ceilings, big windows and pine floors continue the more sophisticated tone inside, as do the booths containing large leather sofas and their own individual TVs.
21/1-3 Sukhumvit Soi 23, 02-664-1376. Open daily 9-1am
Craft started out as a small pop-up in 2014 but has since expanded to become a favorite craft beer spot for many Bangkok brew heads. Its outdoor lawn with retractable roof, 40-rotating craft beers on tap and 50 bottled varieties make it perfect for day-drinking.
16 Sukhumvit Soi 23, 02-258-0541. Opens daily 3pm-midnight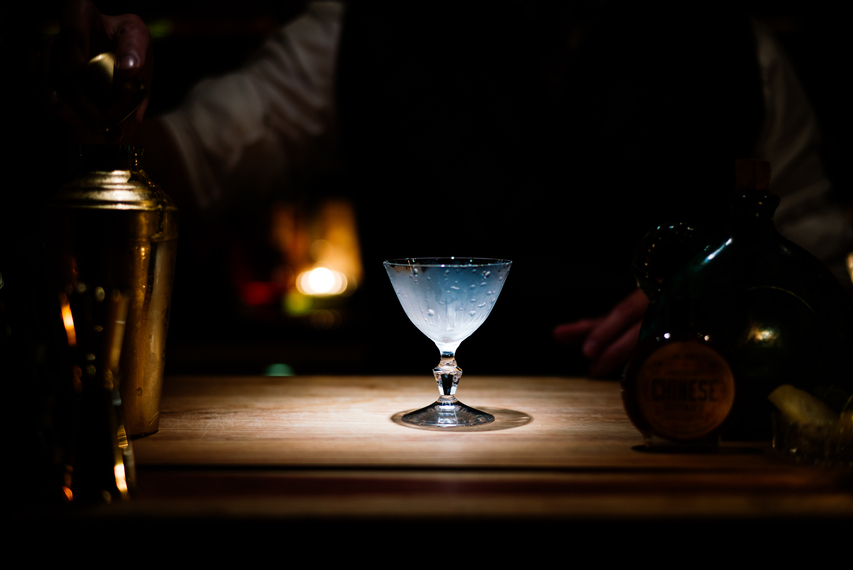 One of Bangkok's pioneering "speakeasy" bars before everyone with a pulse jumped on the trend. Hidden inside a little alley, this true speakeasy-style bar comes courtesy of the local cocktail specialists behind many of the best drink menus in town. The long, narrow space replicates a classic railway carriage dining car with a '20s New York vibe, serving a variety of drinks from classic cocktails to personalized ones.
235/13 Sukhumvit Soi 21, 02-664-1445. Open Tue-Sun 7pm-2am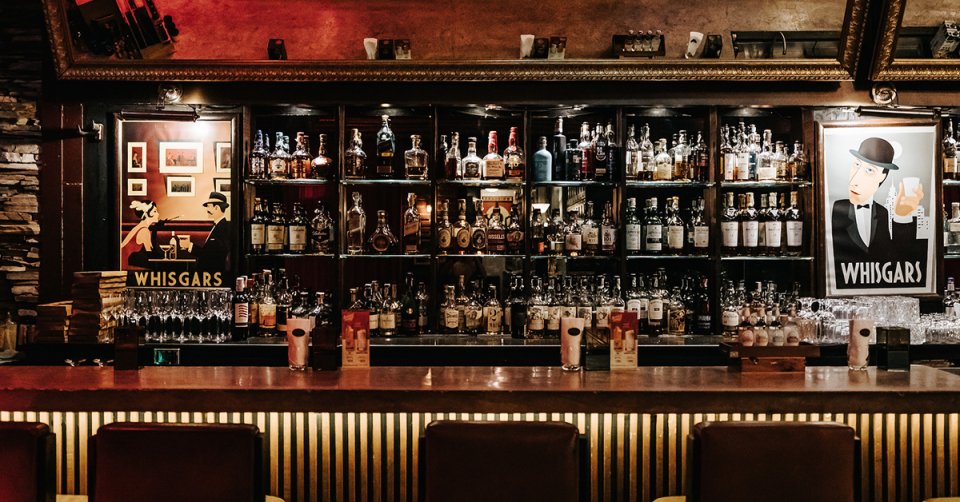 Bangkok has its fair share of fancy cigar and whiskey lounges in five-star hotels. Whisgars is a little different, though, in that it's a standalone establishment and they don't sell Cuban cigars, claiming that the region's other producers actually offer better quality. The space is hidden behind the craft beer spot, aptly named Craft (see above), so you could spend the afternoon drinking craft beer there before moving inside Whisgars for a cozier spot after sunset. Live music is available on Mon, Wed, and Sun.
16 Sukhumvit Soi 23, 02-664-4252. Open daily 4:30-midnight


The space's main purpose is as a Latvian fine-dining restaurant, but there's also a small bar in the dining area led by Ken Sawada (previously of Salon Du Japonisant). The only difference from Sawada's days at Salon Du Japonisant is how he blends cultural uniqueness with science. Here, Sawada uses cutting-edge technology like a rotary evaporator (he claims that there are only eight places in Bangkok that use this equipment) to lend unique flavors to his cocktails.
Sukhumvit Soi 16, 097-694-9898. Open Tue-Wed 10am-6:30pm; Thu-Sat 10am-11pm; Sun 10am-6:30pm