Quarantini
Ingredients:
60ml Gin, infused with whatever edible flowers and herbs you like
20ml Aperol
20ml Carpano Dry
Dried lemon or thyme
Ice
Directions: Stir all of the ingredients with ice in a glass and garnish with dried lemon or thyme.
Thai Tea Gin Tonic
Ingredients:
50ml Thai tea gin*
Fresh lime juice
120ml Tonic water
Splash of soda
*To make the Thai tea gin, put 30 grams of Thai tea (Hand Brand) into 700ml of London dry gin (Gin Lane Dry). Leave it at room temperature overnight. Strain the tea out with a tea strainer and a coffee filter. Keep in the fridge.
Directions: Add the Thai tea gin into the glass. Add ice, lots of ice. Add tonic, a splash of lime juice and a splash of soda. Add garnish—preferably a mint bouquet and one piece of orange zest.
To find out how to purchase Asia Today and Teens of Thailand vouchers at special discounts, head here.
Harakiri
Ingredients:
45ml Vodka
20ml Matcha syrup*
20ml Umeshu
90ml Tomato juice
20ml Fresh lemon juice
8 Cracks of salt
8 Cracks of black pepper
Sour plum powder to garnish rimmed glass
*To make the matcha syrup, combine 5g matcha powder with 250ml hot water and 250g sugar. Stir well until all ingredients are mixed well.
Directions:
To create this Bloody Mary with a Japanese twist, you must add all of the ingredients to a glass, then fill it with ice. Next, you need to roll it. To do this, hold an empty glass in your other hand and slowly pour the drink into the empty glass. Next, slowly pour the drink back into the first glass. Repeat the process a few times to fully chill, dilute and mix all the ingredients in the drink.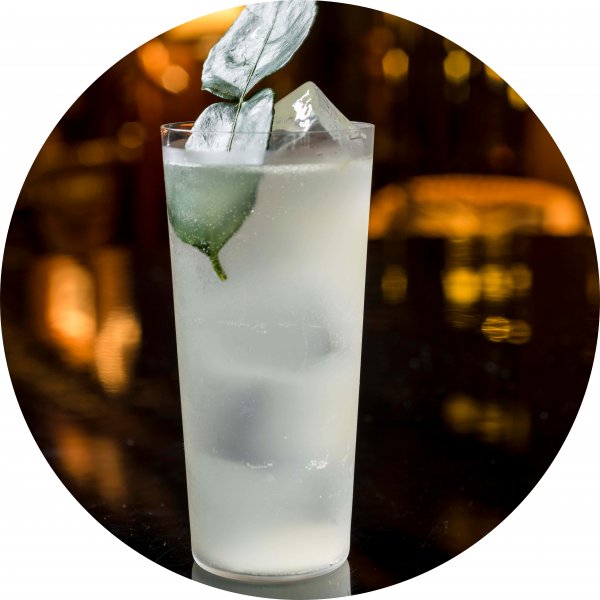 Hawker
by Mandarin Oriental's beverage manager, Jamie Rhind, and the Bamboo Bar team
Ingredients:
45ml Coconut oil fat washed tequila
20ml Lemongrass syrup
15ml Lime juice
5ml Coriander bitters
30ml Ginger beer
2 Kefir lime leaves
1 Lemongrass stick
Cubed ice
Directions: Shake all ingredients and double strain. Garnish with lemongrass stick and kefir lime leaves.
Dark & Stormy
recommended by Philip Stefanescu, Tropic City co-founder
Ingredients:
50ml Dark rum
30ml Lime juice
20ml Simple syrup
100ml Ginger beer
Mint sprig
Angostura bitters
Directions: Shake the rum, lime juice and syrup and then fine strain the cocktail into a highball glass with ice. Top up with 100ml of ginger beer. Stir lightly, garnish a sprig of lime and some Angostura bitters and serve.
To find out how to purchase Tropic City vouchers at special discounts, head here.
Credit: Chris Pople / Flickr
Negroni
recommended by Dutch Ora, boozy agent at Bootleggers
Ingredients:
40ml Widges gin
20ml Mancino Rosso Sweet Vermouth
20ml Campari
2 dashes bitters (preferably orange)
Orange or lemon peel
Ice
Directions: Add ice to mixing glass, stir it with the gin, vermouth and Campari. Add ice to a drinking glass and pour in the cocktail, add bitters and garnish with lemon or orange peel.
Tip: If you don't like it sweet, you can cut the Campari measure in half.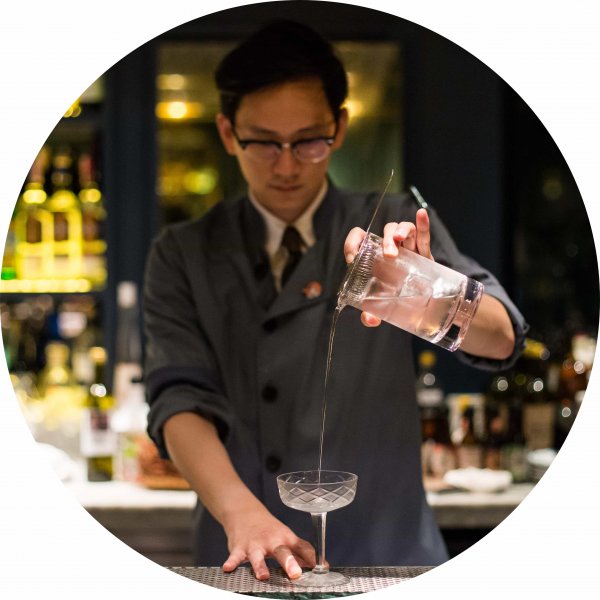 Tom Collins
recommended by Supawit "Palm" Muttarattana (Palm), group bar manager at Foodie Collection (Vesper, 1919 Italian Bar & Restaurant)
Ingredients:
50ml Tanqueray or other gin
20ml Lemon juice
15ml Simple syrup
60ml Soda
Ice
Lemon slice or mint leaves to garnish
Directions: Pour everything together into a shaker, if you have one, or a glass if not. Pour over ice and garnish with a slice of lemon or mint leaves.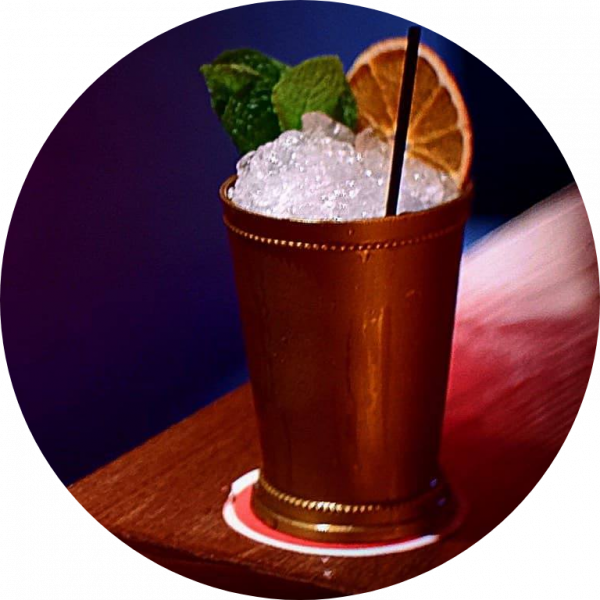 Treat A Trick
Ingredients:
30ml Vodka
10ml Cream De Cassis
15ml Aperol
15ml Fresh lime juice
20ml Pineapple juice
10ml Simple Syrup
Directions: This is a built cocktail, meaning you just need to add each ingredient into the glass—no shaking or straining necessary.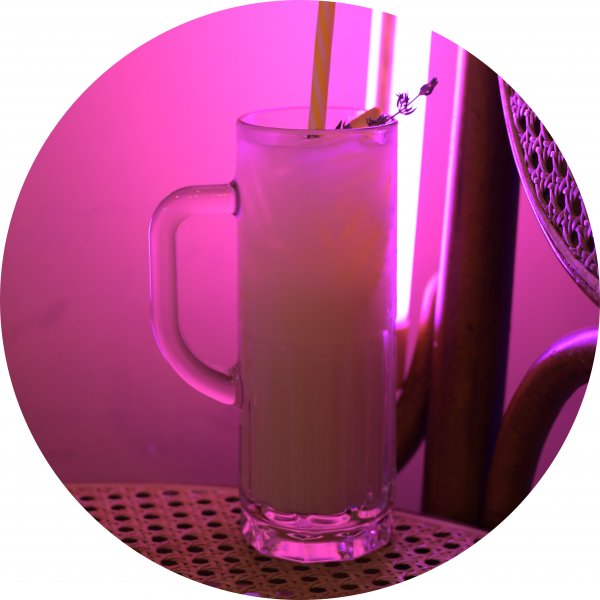 Ume Chuhai
Ingredients:
90ml Umeshu
15ml Sugar syrup
30ml Korean soju
Soda
Ice
Directions: Mix everything together in a shaker, then pour into a highball glass full of ice.
---
Prefer wine?
If you'd take wine over cocktails any day, check out these stockpiling recommendations.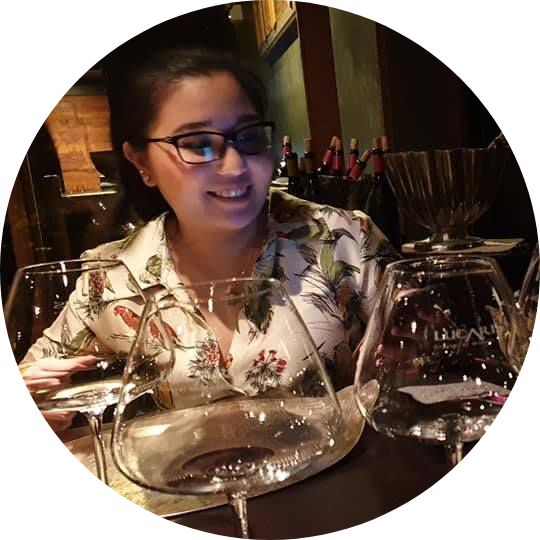 Top picks from Lily Nuttiya Wisootsat, assistant director at Fin Wine
Cava Brut Reserva, Celler de Capcanes, Spain
Tasting notes: "Medium, lemony with hints of hay. Green apple and citric aromas with some dried fruits and a touch of fennel. Very elegant on the palate with a characteristic freshness."
Special price: B920 (usually B1,150), or B863/bottle for a case of six
2017 LOIS Grüner Veltliner, Fred Loimer, Niederosterreich, Austria
Tasting notes: "A lively, animated nose with aromas of meadow herbs coupled with peppery spice and crunchy apple. The palate shows beautiful balance—dry, mild acidity, and an herbal character. The lean body makes this wine an ideal partner for appetizers."
Special price:
B863 (usually B1,150), or B805/bottle for a case of six.
2012 LE Querne Terrasses du Larzac Rouge AOC, Mas de Quernes, Languedoc, France
Tasting notes: "Aromas of chokecherries and almost liquorice flavors weighed down by a soft tannin. In every sip you will feel how much love is wrapped up in this award-winning bottle (Decanter World Wine Awards 2015; Mundus Vini 2014: Gold)."
Special price: B2,475 (usually B3,300), or B2,310/bottle for case of six
Special deals: In aid of social distancing, Fin is offering a number of awesome deals—10 percent off when you buy six bottles / 15 percent off for 12 bottles / upto 30 percent off on their Super Save Promotions. Free delivery on orders of six bottles (or B4,000) in inner Bangkok, or 12 bottles (or B8,000) in greater Bangkok, with same-day delivery for orders placed before 4:30pm.
---
Beer more your thing?
No problem, we've got you covered.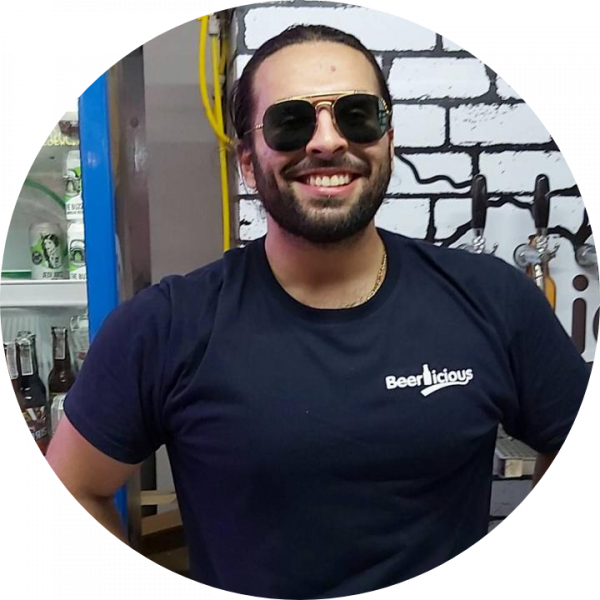 Top picks from Niran Khanijou, co-founder and managing director of Beerlicious
Shirrazzaweisse from Beerfarm in Margaret River, Western Australia - Berliner Weisse 4%
Tasting notes: Grain meets grape. Traditional kettle-soured Berliner weisse blended with local shiraz grapes. Perfectly ripe and bursting with intense varietal flavour, the grapes have balanced the delicate lemony, lactic sourness of the beer and added wonderful depth of flavor. It's a feast for all the senses with a brilliant deep pink colour a tangy sourness and a complex, tannic earthiness.
Price: B190
Biggie Juice from Feral Brewing Company in Perth, Western Australia - NEIPA 6%
Tasting notes: This New England-style IPA packs plenty of tropical fruit aromas—apricot, peaches and passion fruit—with a cloudy haze that contributes to a creamy mouthfeel. The highest rated Australian beer available in Thailand—recently voted no. 7 in the Hottest 100 Craft Beers hosted by GABS.
Price: B182/can
Sun Reaper from Toppling Goliath Brewery in Decorah, Iowa, USA - Imperial IPA 7.2%
Tasting notes: Medium body and low bitterness amplify a hop-derived explosion of pineapple, orange, and passion fruit flavors up front and a layered finish of soft pine. Toppling Goliath consistently brews top quality beers and has recently been voted the 14th best brewery in the world.
Price: B490/can
Special deals:
Order via the
website
using code BKMAGAZINE and get B300 discount on orders over B2,000. They also sell imported gin and wine.