Your handy gig planner for the months ahead.
Denmark's punk rock group make their Bangkok return—this time on a boat! Support from locals Rock Shreller (new wave) and Dogwhine (post-rock). Tickets are B1,250 via Ticketmelon.com.
Jun 1. Bangkok Island.
Concert organizer Medium Rare hosts the return of the English folk singer-songwriter who made a name for herself through collaborations with indie rock bands like Bombay Bicycle Club and Manic Street Preachers. She'll perform songs from her albums Something's Changing and No Words Left. Tickets are B750 via Ticketmelon.com.
Jun 16. Live Arena.
Kathy Yaeji Lee, better known as simply Yaeji, will bring her blissful, bilingual house tunes to Bangkok for this first time. The Korean-American rising star of electronic music sprung to attention with her critically-acclaimed EP2, released in 2017, which included her woozy mega-hit "Raingurl." Other house anthems like "One More" feature her singing in both English and Korean. Early bird tickets start at B990 (rising later to B1,100 and B1,200) on sale via ticketmelon.com. Event is all ages.
Jul 18. Glowfish Sathorn.
The 23-year-old made a name for himself in 2014 when he released his debut EP Praise Break, which made it onto Rolling Stone's "20 Best R&B Albums" for that year. Since then, he's released hit tunes like "Get You," "We Find Love" and "Best Part" feat. H.E.R.—the latter of which landed him the 2019 Grammy Award for Best R&B Performance.The Bangkok gig will take place at Thunder Dome, Muang Thong Thani. Tickets are B2,600 via Ticketmelon.
Jul 25. Thunder Dome, Muang Thong Thani.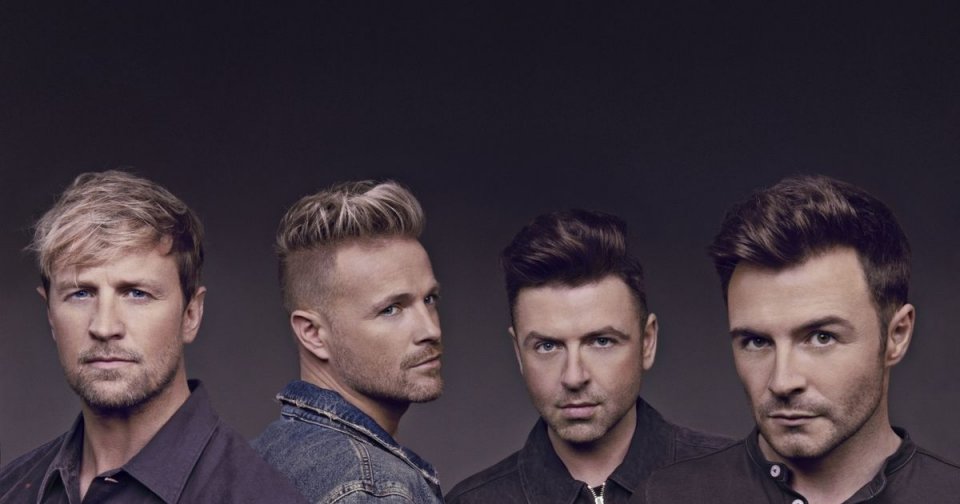 The Irish boy band celebrates 20 years of hits like "Fool Again" and "My Love" with a live concert in Bangkok. Tickets start from B2,500 available on May 18 at www.thaiticketmajor.com
Jul 24. Impact Arena.

American singer and electronic music producer Chaz Bear, better known as Toro y Moi, brings his smooth sounds to town. Often lumped in with the rise of the "chillwave" movement at the turn of this decade, Bear has six studio albums to his name and countless more mixtapes and self-released collections that explore influences as disparate as shoegaze and astral jazz to house and R'n'B. Tickets start at B1,600 via Ticketmelon.com .
Jul 30. Voice Space.
The California natives who launched their career anonymously via Soundcloud are back to Bangkok for the third time in as many years. Fans of Lany can expect debut album favorites like "ILYSB", "Good Girls," "13" and "Super Far." From B1,800 at Ticketmajor. Sold out!
Jul 29-30. GMM Live House @ Central World.
The British indie-rock band Foals will make their long-awaited Bangkok debut with hits like "My Number" and "Total Life Forever," as well as tracks from new album Everything Not Saved Will Be Lost - Part 1. Foals had been scheduled to perform at Thailand's Silver Lake music festival way back in 2014, alongside Nine Inch Nails, The Hives and more, before it was abruptly canceled. General admission tickets at B2,200 at Ticketmelon.com.
Aug 14. Moonstar Studio.
The EDM duo behind endless frustratingly catchy party tunes like "#Selfie" and "Closer" bring their World War Joy Asia Tour to Bangkok. Tickets start at B1,900, going on sale to the general public on Saturday May 25 2019 via ThaiTicketMajor and www.livenation.co.th, with various pre-sale options kicking off May 22.
Aug 20. Impact Challenger Hall 1, Muang Thong Thani.

The emotive British rock band will treat Bangkok fans to an acoustic set that's bound to include rom-com soundtrack stapes like "Chasing Cars," "Run" and "You're All I Have." Tickets go on sale from May 15 at B2,400 from Ticketmelon.com. The tour will also stop by Australia, New Zealand, Singapore and Malaysia.
Aug 27. Moonstar Studio 8.

The genre-blurring British indie-rock outfit will return to Bangkok, as part of their tour of Asia. Viji Corp, the concert organizer responsible for bringing us The Killers, The xx and soon Lauv, announced tickets for the show are on sale for B2,800, B3,000 and B5,000 on Ticketmelon.
Sep 13-14. Thunder Dome. 7pm.

The 20-year-old Canadian singer returns to Bangkok armed with the mega-smash "In My Blood" and other tracks from his 2018 self-titled album. The album was nominated for Best Pop Vocal Album and "In My Blood" for Song of the Year at the 61st Annual Grammy Awards earlier this year. Tickets start from B2,000 via Thaiticketmajor.
Oct 1 . Impact Arena.

The '90s American pop heartthrobs prove "Backstreet's Back" with chart hits like "I Want it That Way" and "Larger Than Life." Tickets go on sale May 10 starts from B1,800.
Oct 24. Impact Arena.