Your guide to the best things to do in Bangkok this long weekend.
---
Thursday (Jul 27)

Nightlife: BOB ChongNonsi V2 Opening Party
Sukhumvit Soi 34's bottleshop-slash-bar Bottle of Beer celebrates its second branch in Sathorn, Bottles of Booze, with a party featuring plenty of beer and cocktail promos.
Bottles of Booze, 178 Narathiwat Ratchanakarin Rd., 020439085. BTS Chong Nonsi. Free

Phuong's Pho Night at Smalls!
The bar's night dedicated to delicious Vietnamese pho returns with music from DJ Scott Hess.
Smalls, 186/3 Suanphlu Soi 1, 095-585-1398. Free

Big Up!Thursday: Celebrate the Opening of the 2nd Season
A night of underground reggae and dub provided by Bangkok Riddim Syndicate and Two Eyes Hi-Powa.
GOJA Gallery Cafe, 5/2 Sukhumvit 71 Soi Pridi Banomyong 3, 085-848-7576. BTS Phra Khanong. Free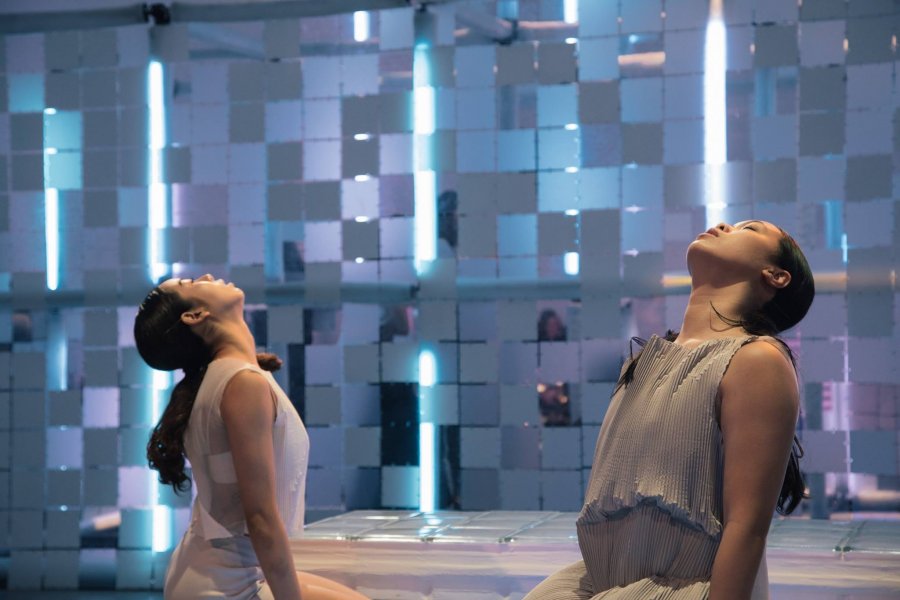 Photo: Teeraphan Ngowjeenan
Last chance to check out the collaborative project by Thai dance and movement therapist Dujdao Vadhanapakorn and lighting designer Mont Watanasirirochn from Zieght. The experimental performance reflects Thais' eagerness for change through Vadhanapakorn's observations over the last three years of social and political unrest. Until Jul 30.
Bangkok City City Gallery, 13/3 Sathorn Soi 1, 083-087-2725. B450-700
---
Friday (Jul 28)
Hong Kong-based DJs Ellbe Chan and Eddie Tik are joined by local talents Adiero and Nukier for a night of underground electro.
Whiteline, Silom Soi 8, 087-061-1117. Free

Back to the 80s
A party all about '80s hits from DJ Yui Truluv and old-school cocktails.
Revolucion Cocktail Bangkok, 50 Suksawittaya (Sathorn Soi 10), 02-235-4823. Free
---
Saturday (Jul 29)

The Indian techno DJ spins tracks from his new EP Crave Transfer! supported by Bangkok talent Boris Rubin.
Glow, 96/4-5 Sukhumvit Soi 23, 086-614-3355. B250 includes 1 drink.

Six of Thailand's coolest craft breweries--Mahanakhon, Changwon Express, Liger, Outlaw, Stone Head and Lamzing--present their specially crafted brews with a vote to determine the winning taste on the day.
2/F, Live Lounge, Trendy Condo, Sukhumvit Soi 13, 02-168-7335. Free

This old-school hip hop nights promises hits from the boombox era courtesy of guest DJ Tech 12 and residents Arin, Aopsher and Tommy Nori.
Whiteline, Silom Soi 8, 087-061-1117. B300

Dream restaurant and bar welcomes the celebrated French jazz and bossa artist for three nights of live music.
Flava, 10 Sukhumvit Soi 15, 02-254-8500. Free

The 11st annual charity concert hosted by BBA students of Thammasat University features pop-rock artists Room39, Stamp, ToR+ Saksit Vejsupaporn and Two Popetorn, supported by LOVEis, MEAN and SloJoe. Proceeds go towards the Deaf Foundation of Thailand.
Scala Theatre, Siam Square Soi 1 (Siam Square), 02-251-2861. B799-1,299

Shop for organic products, homemade breads, natural cosmetics and crafted goods from local artisans, along with a lineup of live music, workshops and kids activities.
Gateway Ekamai, 982/22 Sukhumvit Rd., 02-108-2888. Free

Taking place every last weekend of the month, this riverside market is all about craft, vintage items, art and music, with lots of street food in collaboration with Bangkok Farmers' Market and Taste of Bangkok.
The Jam Factory, 41/1-41/2 Charoen Nakorn Rd., 02-861-0950. Free
---
Sunday (Jul 30)

Live grime, hip-hop and trap music from new Malaysian artists Alextbh, Airliftz and Zamaera, along with Singapore's REQ and local name UNDA.
Jam, 41 Charoen Rat Soi 1, 083-5451-833. B300

Post-rock metal band Ugoslabier launch their debut album, Brew Heart, with free entry for those who buy the CD on the night.
Play Yard by Studio Bar, Lad Phrao Soi 8, 081-173-3616. B100

Japanese print artist Seiko Kawachi presents a solo exhibition featuring wooden block works inspired by Buddha's teaching and East Asian philosophy about the human condition.
Ardel's Third Place Gallery, 137-137/1 Thonglor Soi 10, 02 714 7929. Free

Local artist Thavorn Ko-udomvit, in collaboration artists like Suradech Kaewtamai, Nitikorn Kraiwichian, Watchara Klakakai and more, presents a series of portraits dedicated to the late King Bhumibol Adulyadej.
Ardel Gallery of Modern Art, Belle Ville, 99/45 Borommarachonnanee Rd., 02-422-2092. Free