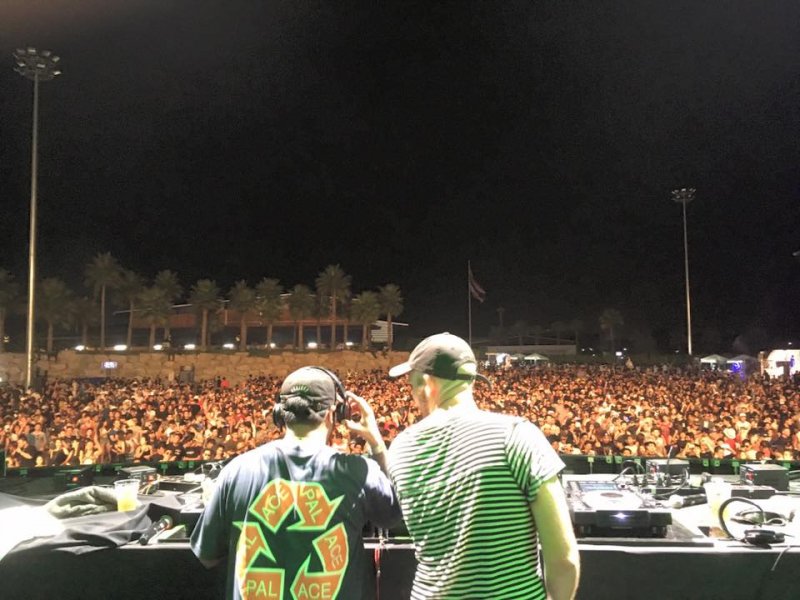 Credit: www.facebook.com/808edm
808 Festival
Expect some serious EDM at this two-day festival. The Dec 9-10 event begins at 3pm each day and includes international artists Above & Beyond, Amelie Lens, Anotr, Axwell, Boombox Cartel, DVBSS, Flostradamus, Ghastly, Gryffin, Justin Oh, Kayzo, Sam Pagini, Slander, Timmy Trumpet and Vini Vici.
Where: Oasis Arena@Show DC, Rama 9 Rd.
Why you should care: Having read the lineup, EDM die-hards need no further reasons.
Big Mountain Music Festival
This annual music festival is your opportunity to trade the exhausting chaos of Bangkok for the vibrant chaos at the base of the eponymous "big mountain." The lineup for the Dec 9-10 event covers the full breadth of music genres, from easy-listening through rock to hip-hop, with bands both homegrown and foreign. Of the 100+ performances, look out for Polycat, Paradox, Desktop Error and My Life As Ali Thomas. Tickets are already sold out, so find a friend who's got a few to spare.
Tickets: Sold out
Where: The Ocean Khaoyai, 48 Moo 4, Thanarat Rd., Pak Chong, Nakhon Ratchasima.
Why you should care: A devoted fan base turning out for a huge variety of artists at a great location.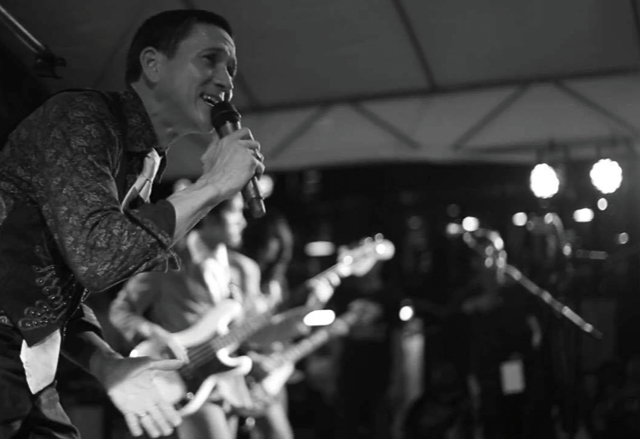 Kodindy
The 13th edition of the local indie music festival on Dec 13 welcomes Hugo, The Note, Ugoslabier and Stylish Nonsense. True to its indie vibe, the festival includes an outdoor market of over 300 shops with wares both music related and not. The event kicks off at 12pm with tickets from B350, B50 of which is donated to support the charity project of Bodyslam's front man.
Where: The Walk Kaset-Nawamin, Pradit Manudharm Rd.
Why you should care: A huge event for the indie music scene featuring over a hundred performances with the added bonus of giving to charity.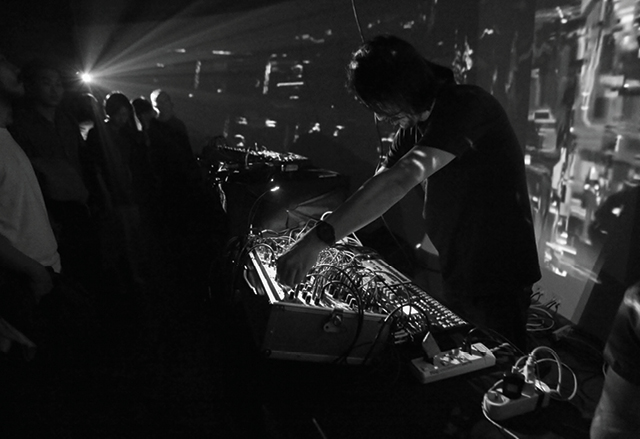 Credit: Constant Value
Tempology Festival 2017
Here's a music festival dedicated to the underground electronic music scene. The Dec 2 event will feature 30 DJs and beatmakers across three stages. The highlight local acts include Montonn Jira, X0809, Marmosets, Mendy Indigo, Sunju Hargun, Quay Recs featuring Pichy and Tul Apartment Khunpa, More Rice featuring Sarayu, and Mela featuring Kova O'Sarin, Jirus and Munta Morton. International DJs represented are Xhin (Singapore), Kyoka (Japan) and Eexppoann (Korea). The festival will also showcase visual arts by national vanguards of visual art, stage and lighting designers Kor.Bor.Vo, Keep_Your_Eyes_on, EBVJ Sirasith Visual and 3eview.
Where: Fortune Town,1,3,5,7 Ratchadaphisek Rd.
Why you should care: There's no trashy EDM or annoying dubstep, just pure underground techno-house through IDM from these recognized names.
Wonderfruit 2017
The ever-growing four-day festival returns on Dec 14-17 with an internationally renowned music lineup as well as art, food, workshops, and Instagram-hippie vibes. Confirmed artists we're excited about are Canadian techno music producer/DJ Richie Hawtin, English rapper Roots Manuva, American funk trio Khruangbin, English soul-pop singer Izzy Bizu, and the psychedelic local group Khun Narin's Electric Phin Band. The art, food and wellness related events come from the likes of Morimoto, Straight Outta Thonglor (SOT), Clean Food Caravan, Thailand Young Farmers and The Farmacy. You can even stretch out those concert kinks with a yoga workshop by Hong Kong-born singer Rosemary Vandenbroucke.
Where: Siam Country Club, Pattaya, Chonburi
Why you should care: It's a chance to dust off your bohemian garb and revel in the variety of artists, food, art and workshops at one of Thailand's biggest festivals. Also, it's close to Bangkok.
Woo Fest
This urban music performance is headlined by American artist Tyga, known for his singles "Rack City" and "Faded," and includes a supporting cast of Pegboard Nerds, DeeJay RayRay and MYRNE. The event starts at 7pm on Dec 7.
Where: Voice Space, 197 BBD Building Viphavadi Rangsit Rd.
Why you should care: A top hip-hop artist in a one-night-only performance.
---
Winter Markets
Christmas Market at Alliance Francaise
This Dec 9 Christmas market is a good bet if you're looking for gifts like jewelry, toys, books or tree decorations. Expect performances by students and members of Alliance Francaise. The market runs from 11am-4pm and admission is free. For further details visit
bit.ly/2zna8NK
.
Alliance Française Bangkok, 179 Wireless Rd.
Deutscher Weihnachtsmarkt 2017
Organized by the Goethe-Institut Thailand and the Thai-German Culture Foundation, this Dec 9-10 German-themed Christmas market returns for a second year with handicrafts and Christmas fare at 30 booths. The event begins at 4pm each day and promises good family fun with live music, games, photo booths and craft corners. Free admission. Visit
bit.ly/2mJX8Mi
for more information.
Goethe-Institut Thailand, 18/1 Soi Goethe, Sathorn Soi 1.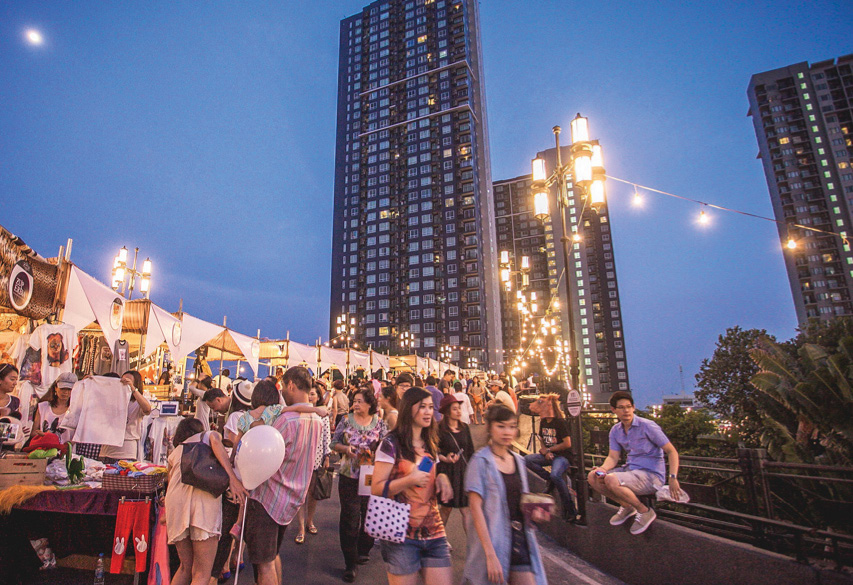 Winter Market Fest #5
Sansiri's fairylight-strewn market returns on Dec 16 with gifts, clothing, food and much festive spirit. Look out for live music from Season Five, Lipta and Sqweeze Animal, and an art installation called "Light&Sound" by local artist Kob B.O.R.E.D. For further details visit
bit.ly/2hRlB0t
.
T77 Community, Sukhumvit Soi 77.
---
Film Festivals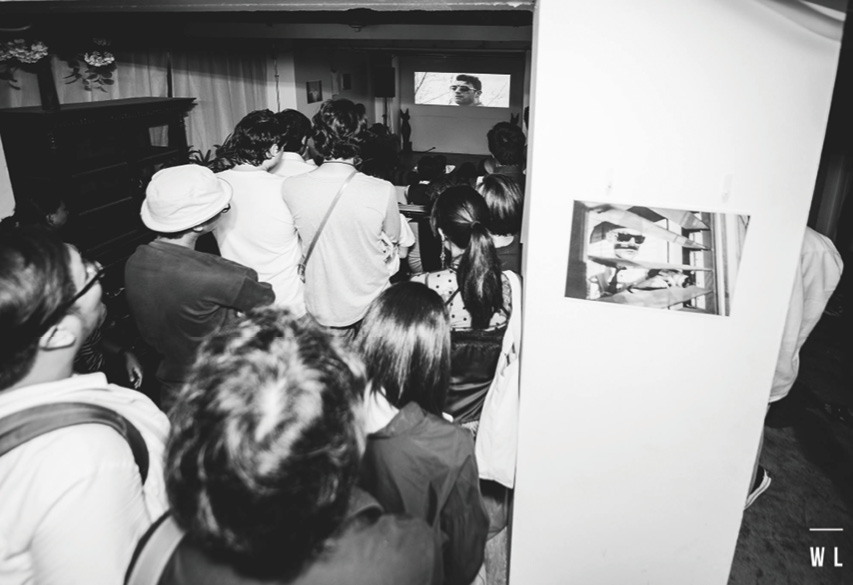 The 60 Second Film Festival
Brace yourselves for the 60 second shorts at this film festival created to drum up enthusiasm in independent film circles. On Dec 2, novice and established filmmakers face off in a wide range of film genres, from experimental to documentary. This year's jury includes Tom Waller (
The Last Executioner
), Kong Pahurak (
An Indiscreet Incident on Yotha Street, In the Flesh
), David Allen Cluck (
The Artist
), Alwa Ritsila (
Romcom-horror and Found footage
), Pirun Anusuriya (
Shakespeare Must Die
) and video and visual creator Gabriel Camelin. Following the awards ceremony is a party with cocktails and live set by DJ Scott Hess. The event will also showcase an art exhibition from Bangkok-based artists/photographers including Tae Parvit, Graham Meyer and Kimmo Kauko along with gigs from Galaga and Rock Shreller. For more information, visit
bit.ly/2jIS8X2
. Admission is free.
Where: Whiteline, Silom Soi 8
Why you should care: A free-entry event packed with quality shorts, music and art.
Intruders
Horror Film Festival
Organized by the online, horror-film buff community horrorclub.net, this film festival returns on Dec 16 with overnight screenings of horror films. Be terrified from 10pm-5am on Dec 16 with 1999 Thai horror
303 Faith Fear Revenge
and 2015's
Intruders
among two other undisclosed (surprise!) films. Tickets are B350 and available on
bit.ly/2hFHPiv
.
Where: Nap Lab, Chulalongkorn Soi 6
Why you should care:
It'll get your heart racing faster than any nightclub could. Also, you don't have to watch the films alone.
---
What else is happening?
Bangkok Gay Festival
Planned for Dec 23, the festival aims to promote LGBT awareness with a parade and a party. The parade begins at 4pm. Tickets are B500. Grab yours at
bit.ly/2AjoZJh
.
National Stadium, Rama 1 Rd. BTS National Stadium
Bangmod Festival
The second edition of the festival returns for two evenings of live music and a market along the canal. The Dec 9-10 festival begins at 3pm each day and offers a variety of artsy workshops as well as a boat tour of life along the canal. Admission is free. For further details visit
bit.ly/2hQfMAn
.
Along the Bangmod canal banks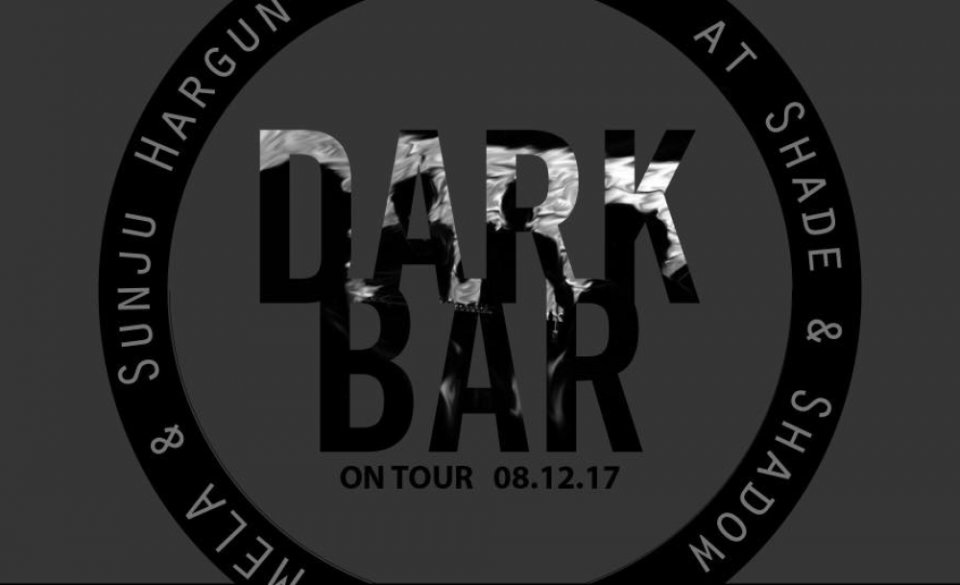 Dark Bar on Tour
The underground bar returns after having been shut down in May. This Dec 8, the pop-up Dark Bar takes over the second floor of Nineteens Up. Sunju Hargun and Mela will man the DJ decks. Tickets TBA. For further details visit
bit.ly/2zmEtw2
.
Nineteens Up, Silom Soi 19
Japanese Breakfast
Gig promoter Have You Heard? brings solo indie rock musician Michelle Zauner, better known as Japanese Breakfast, to Bangkok to perform her second album Soft Sounds From Another Planet. Zauner's known for her lo-fi vibe and the singles "Everybody Wants to Love You" and "Road Head." Tickets for the Dec 4 event are B1,100 from
bit.ly/2in3QpR
.
Rockademy, 120/8 Sukhumvit Soi 26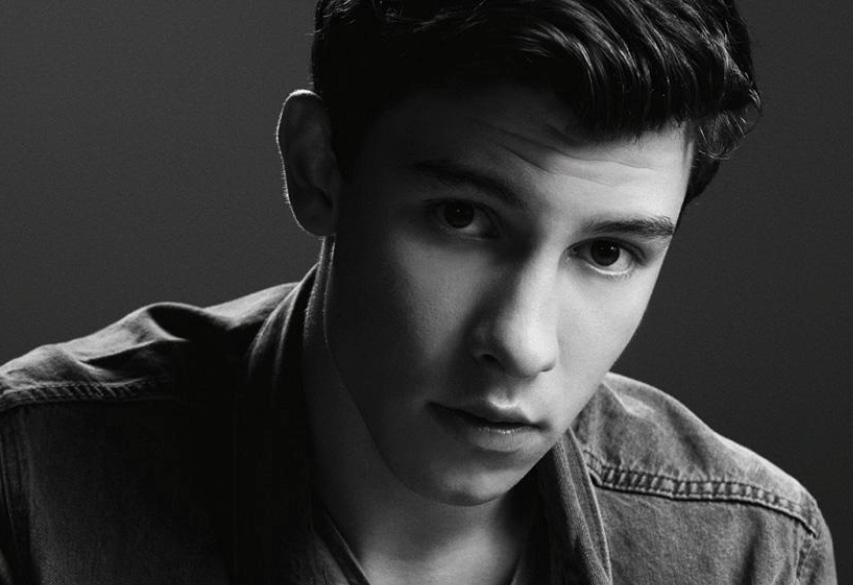 Shawn Mendes: The Illuminate World Tour
The Canadian pop singer/songwriter known for songs like "Stitches" and "Treat You Better" makes his Thailand debut on Dec 11. Tickets are available at
http://bit.ly/2jJJqIf
for B2,000-5,000.
Impact Arena Muang Thong Thani, 99 Popular Rd.
Trasher: Hero: You Can't Save The Dancefloor Alone
The renowned party thrower is back for a year-end bash with a playlist of the best diva dance songs from Madonna and Britney Spears to Beyonce and Ariana Grande. Come to the Dec 23 event from 8pm onwards for superhero costumes and too much dancing to '90s music. Tickets are B500 available at
bit.ly/2z7FzHW
.
GMM Live House, 8/F, CentralWorld, Ratchadamri Rd.