The craggy old
Acmen
Complex between Ekkamai Soi 10 and 13 just got a very colorful facelift thanks to the invasion of a new creative festival called FreeForm, which has transformed the space into a hub of art, music, food and kid-friendly activities running every weekend through Dec 3.
The event is a collaboration between Ananda Development and the ongoing Bangkok Design Festival and opens every Fri-Sun from 11am-11pm (B100/three-day pass).
Through a project called "Urban Living Solutions", seven different models of sustainability are illustrated through various activities and booths, all of which encourage event-goers to take part. Everything takes place in a sub-section of the FreeForm event space called
"Kob Dek Saang Baan", and each area inside tackles issues like energy consumption, green
spaces
and sustainable food.
Ever felt like fishing for junk to make your very own upcycled furniture? There is a space for that at the Junk Fishing station, which challenges people to think of creative ways to appropriate old materials into something useful. A little further down, the Storage Sale shop by Thai-brand YarkSale builds on this theme by offering a place for people to buy and sell their used goods—freeing up their own lives and helping others in the process.
Pollution and energy consumption are also big parts of the Urban Living Solutions project. There are spaces featuring human-powered blenders and solar-charged phones. Ananda has also created a quite zone free of noise pollution to illustrate how disruptive loud noises are to city life. Care about green spaces? There is a booth dedicated to that as well. The Urban Lung area highlights how abandoned buildings can be reused to build effective green spaces and take a slice out of air pollution.
Once you get your sustainability fill, there is still lots to do. Check out
the "Rope Slinging Food Stall," which flips the idea of a traditional food stall on its head by elevating it above the ground with scaffolding. The idea is to create a scenario where food vendors on the street don't clash with pedestrians. Want some food? Place your order in a bucket and watch the food come down minutes later.
Step out of the courtyard and into the complex's surrounding terraces to find a whole strip of art exhibitions, film screenings, showcases from Thai designers, art workshops and something called an "experimental sound lab" where you can play instruments and watch the effects sound waves have on water and sand. Some of our favorite designers are on show here, like Bit Studio, Lamun Lamai x Auto Save, Crazy Studio x Fab Lab,
Salasil
and Painkiller.
Stunning art, good food and a lot of educational activities are a good recipe for a great creative space. Although Bangkok has seen an influx of these areas recently, the FreeForm festival offers something truly unique, and we expect to see a lot more of it in the coming years.
Acmen Complex, Ekkamai (between Soi 13-15), 02 381 0012. Open Fri-Sun, 11am-11pm.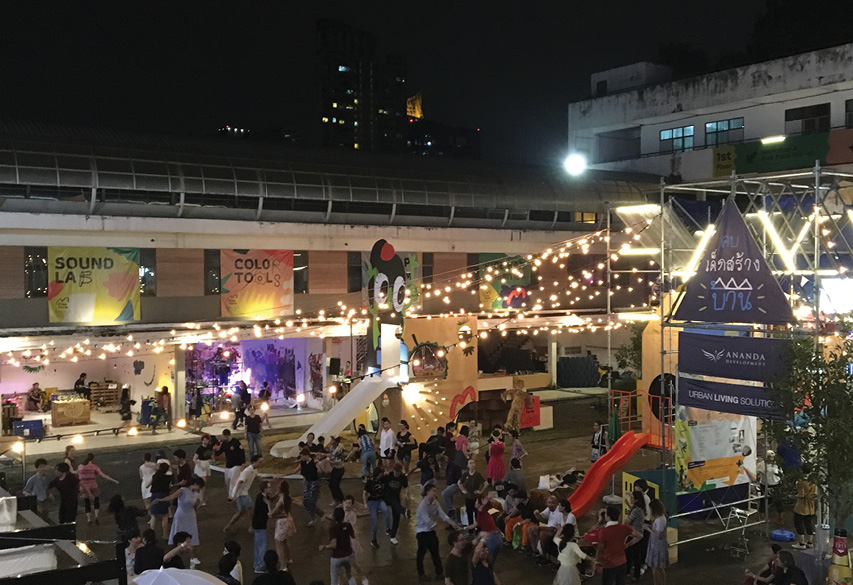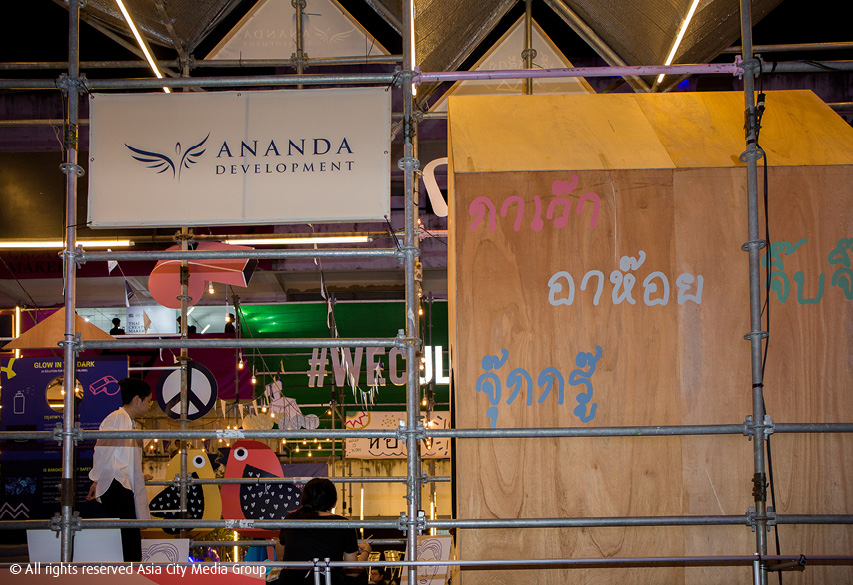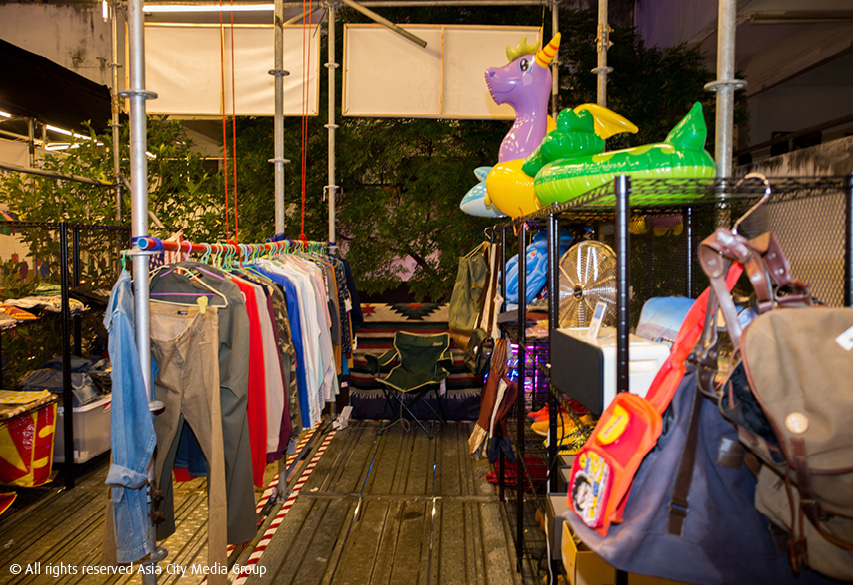 ---
Brought to you by