The party doesn't have to end at midnight. . Shake off your lethargy on the first day of 2015 when the Kolour crew does what it does best with an open-air NYD celebration by the Chao Phraya on Jan 1. Kicking off at 1:30pm, the party takes over Viva Aviv and the terrace of River City Shopping Complex with two music stages and an as-yet secret lineup. Grab your tickets now, as door entry is limited to only 100 guests, and we're expecting the 1,000 capacity to be maxed out.
Jan 1
---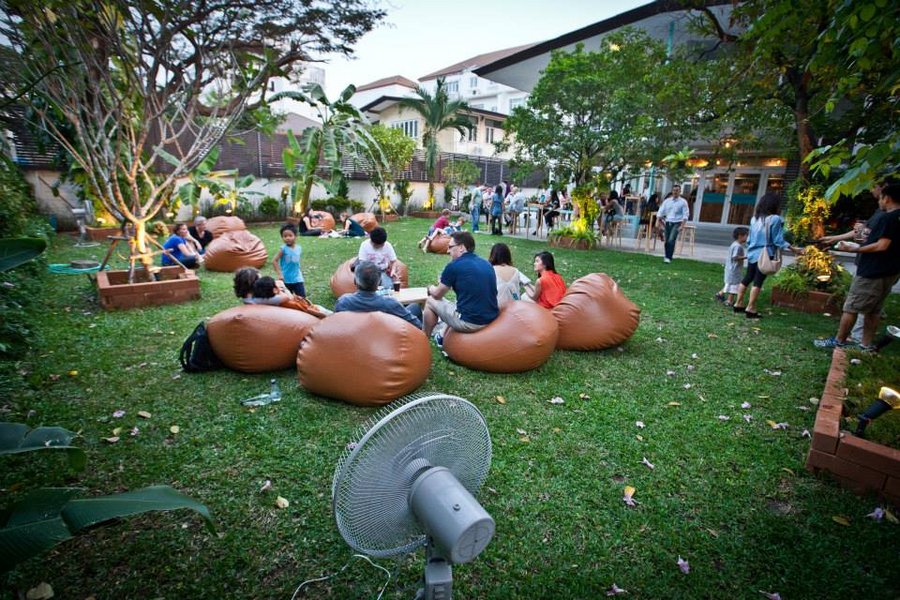 Join the Mikkeller Running Club on its first event, with 4km and 8.5km runs kicking off from the beer bar on Jan 2 at 1pm. Post-workout, there's a house pilsner beer for all participants. You can also join the club for B600 to receive a Mikkeller Running Club T-shirt.
Jan 2
---
American artist Maxine Helfman presents a symbolic exhibition at the sky-high gallery on Jan 3, featuring images of slaves dressed in the garments of their masters. Curated by Susan Baraz.
Jan 3-17
---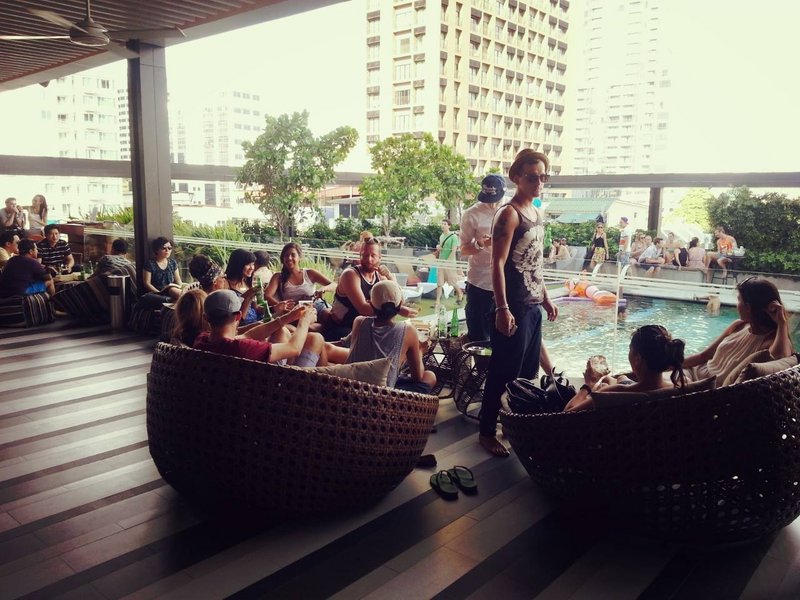 The charity pool party organized by Sundance Asia and G-Spot Entertainment takes over the 7/F of Mosaic Pool and Bar. Music provided by DJ Preeda Tony, and guest DJ from the UK Wayne G. Benefits go to the HIV Foundation Thailand and B-Change Foundation.
Jan 3
---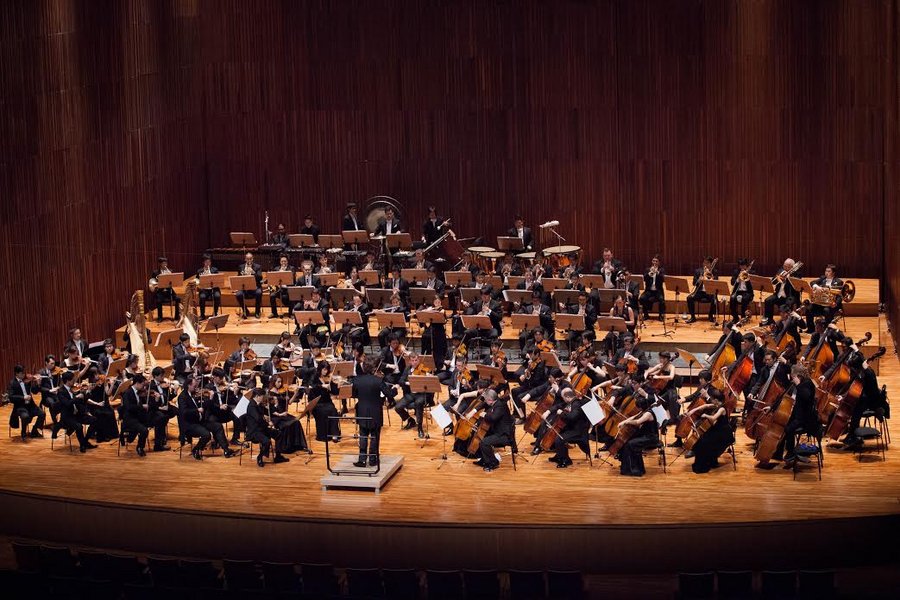 The Thailand Philharmonic Orchestra celebrates the beginning of 2015 with a night of Strauss, Brahms and Tchaikovsky, conducted by Christoph Poppen. Pre-concert talk 45 minutes before the show starts. B100 for students. Reservations at 02-800-2525 ext. 153-154.
Jan 9-10
---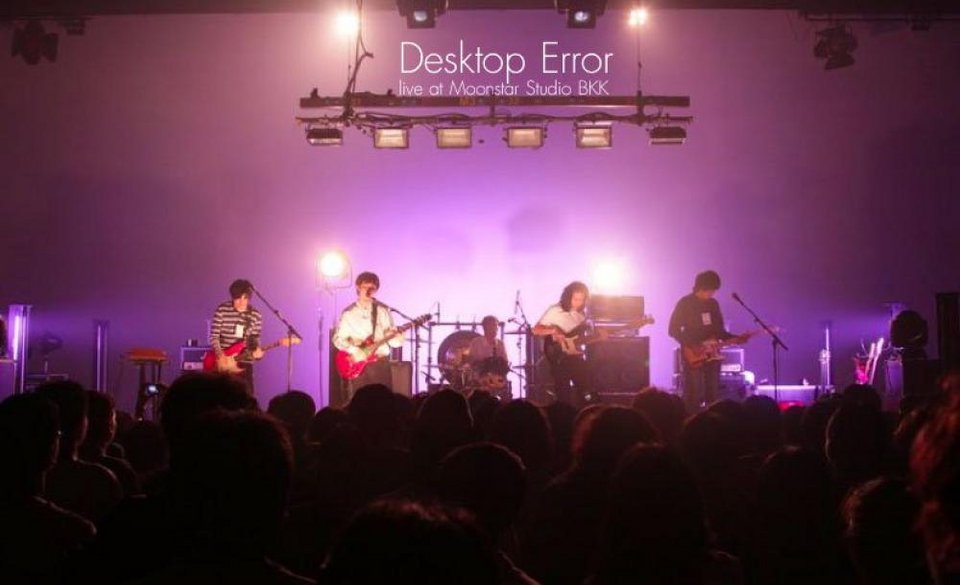 Indie fans: don't miss the first concert by the local online independent music streaming site fungjai.com (think Deezer or Spotify but for Thailand). Hedsod Concert by Fungjai takes over Voice Space on Jan 10 with concerts by your favorite indie groups like Desktop Error, Polycat, electric.neon.lamp and Death of a Salesman. Expect a unique arrangement of tunes as selected from the website.
Jan 10
---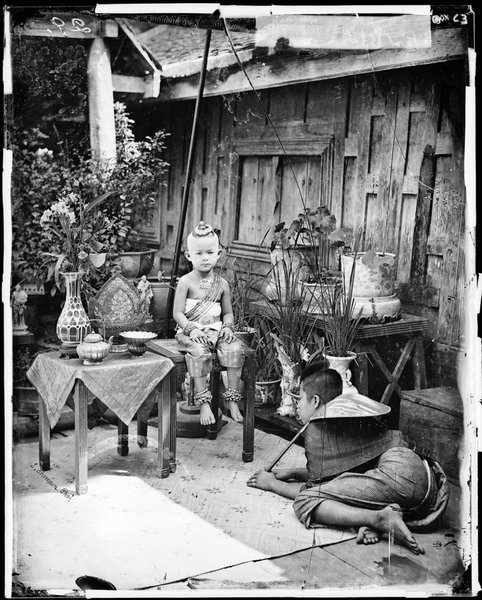 There are a plenty of art openings to look forward to this year. A real highlight is Siam: Through the Lens of John Thomson at the National Gallery, an exhibition of work by one of the first Western photographers to document Thailand, whose images of people and landscapes taken from 1865-66 show the Rama V era in vivid detail. HRH Princess Maha Chakri Sirindhorn will be at the gallery on Jan 9, 3pm, for the opening ceremony.
Jan 10-Feb 28
---

Fans of all things vintage have something to look forward to this week as the super-popular retro community Made by Legacy brings back its hip Brooklyn-style flea market on the weekend of Jan 10-11. Taking over the parking lot of the State Railway of Thailand, Hua Lamphong, from 3pm till midnight, the theme this time is "Children," in celebration of National Children's Day. Expect stalls selling old-school toys, classic action hero figures, rare vintage home décor items, and a great selection of food and drinks stalls
Jan 10-11
---

Make the best of your Saturday afternoon this Jan 10 as new party collective Splendid Saturday hosts Splendid Saturday Launch Party at Bangkok Infinity Rooftop Bar. the very first of its daytime parties promises old-school party tunes from various genres played by DJs DeLorean, Paulie Sirisant and Monsieur Markus. They've also got good food and drink covered, thanks to collaborations with Opposite Mess Hall and the boys from Rocket Coffeebar. This may just be our new favorite way to spend the weekend.
Jan 10
---

Celebrate the bar's first anniversary, with prize giveaways, free food, drinks and shots.
Jan 14
---

The internationally renowned sculptor from California exhibits his work for the first time in Asia, featuring various images based on his past Italian stone sculpture installations. Closing party on March 19, 2015 at 7pm.
Jan 15-Mar 29
---
A night for fans of electronic music, with tunes by Grammy award-winning DJ Dubfire, known for his remix of Dido's "Thank You."
Jan 16
---

NIST International School will be holding a series of talks by three Nobel Laureates, in collaboraton with the International Peace Foundation. Jan 19 sees Professor Brian Schmidt, Nobel Laureate in Physics in 2011, give a talk on the topic "Science: Humanity's universal bridge." The Feb 2 talk invites Professor Bruce A. Beutler, 2011 Nobel Laureate in Medicine, to address "The global struggle against infectious disease." The final talk of the series on Feb 9 features Dr. Mohamed ElBaradei, awarded the 2005 Nobel Peace Prize, who discusses "Global equity and security."
Jan 19
---

In commemoration of Holocaust Memorial Day, the Embassy of the Czech Republic and the Department of Cultural Promotion present Hans Krasa's fairytale, originally performed for the first time by the child inmates of Theresienstadt Concentration Camp. Performed by Opera Siam's Young soloists and the Siam Sinfonietta. Directed by Somtow Sucharitkul and conducted by Trisdee na Patalung. In Czech with Thai and English subtitles.
Jan 22-25
---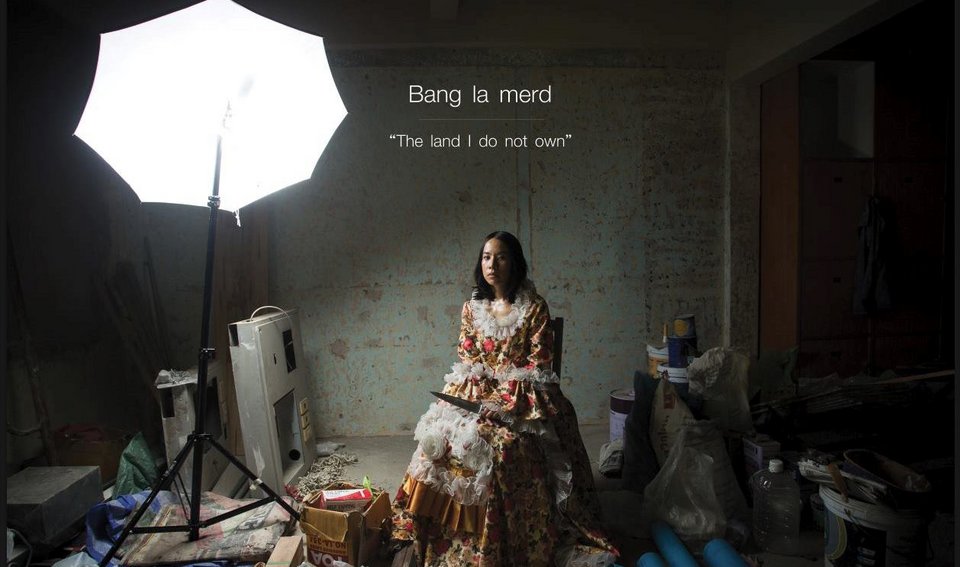 B-Floor Theatre's award-winning actress Ornanong Thaisriwong makes her directorial debut for this solo performance of 2012's Best Original Script award winning play from the International Association of Theatre Critics Thailand. Reserve your tickets at 095- 542-4555 or 095-924-4555. Free parking at Marriott Hotel with advanced payment.
Jan 22-Feb 9
---
A group exhibition featuring artists Sayumphorn Janthasorn, Justin Mills, Rebecca Vickers, Karma Sirikogar, Christian Hogue, Anjali Mandrekar, Chip Seven and Dan Burman at the Charoenkrung art gallery/cafe.
Jan 24-Feb 20
---

The smooth Canadian vocalist returns to Bangkok this month for the first time in 10 years to perform his original hits such as "Home" and "Haven't Met You Yet" as well as smash cover versions like "Sway" and "Feeling Good."
Jan 24
---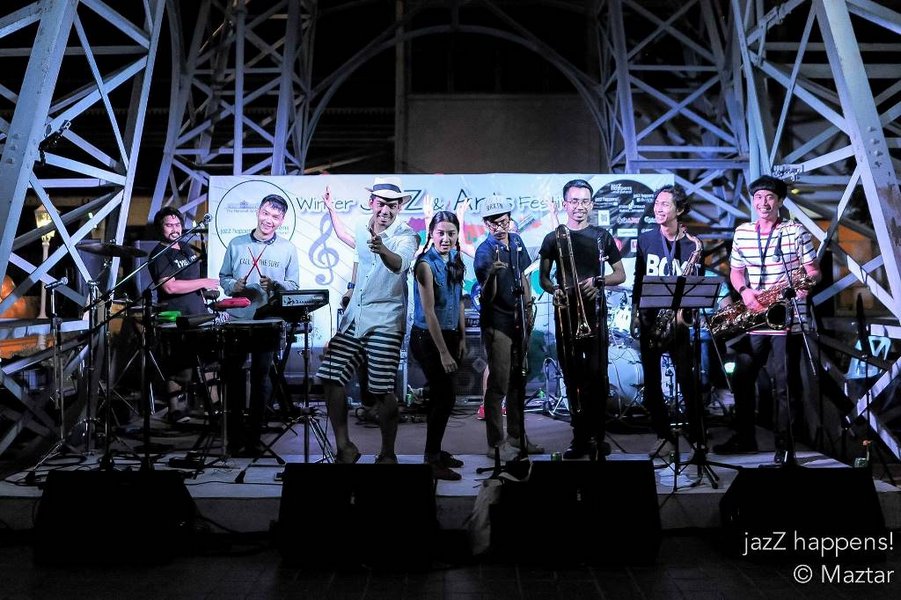 The penultimate event for the monthly winter music festival, bringing quality jazz performances by the best local acts, many from the Phra Athit bar Jazz Happens and The Voice, with art exhibitions from Silpakorn University, art and music workshops and plenty of other stalls. Tickets can be purchased at 02-282-9934 and 084-450-0505.
Jan 24
---

The rising British indie rock stars, known for the hit "Chocolate," perform their first concert in Thailand this January following their appearance at 2014's Coachella Festival.
Jan 25
---
A whole week for beer lovers as Mikkeller celebrates its first anniversary this month with exclusive new bottles and 50 taps from popular breweries around the world.
Jan 26-Feb 1
---

The annual three-day jazz event features jazz workshops run by local and international musicians, jazz solo improvisation competitions, and three evenings of concerts by George Garzone Trio, Chai & The Blues Maniacs feat. Nurse, Lage Lund Trio, Jetset'er, Pomelo Town with Koh Mr. Saxman and Jakob Dinsen, Mahidol University Jazz Orchestra and Silpakorn University Jazz Orchestra. B500 for a day pass, B800 for evening concerts. Full schedule available at ow.ly/Gk4e1.
Jan 30-Feb1
---
The award-winning non-verbal Korean comedy performance Nanta Show 2015 returns to Bangkok's RCA Plaza Building as a part of its world tour this month, running through Jan 31. Also known as the Korean Broadway, the show takes you through one-and-a-half hours of improv live interactions that combine traditional and modern Korean beats with a storyline about four hapless chefs. Your screaming audience of K-pop fan-girls, this ain't. Performances run every day this month except Mondays and Tuesdays.
Through Jan 31
---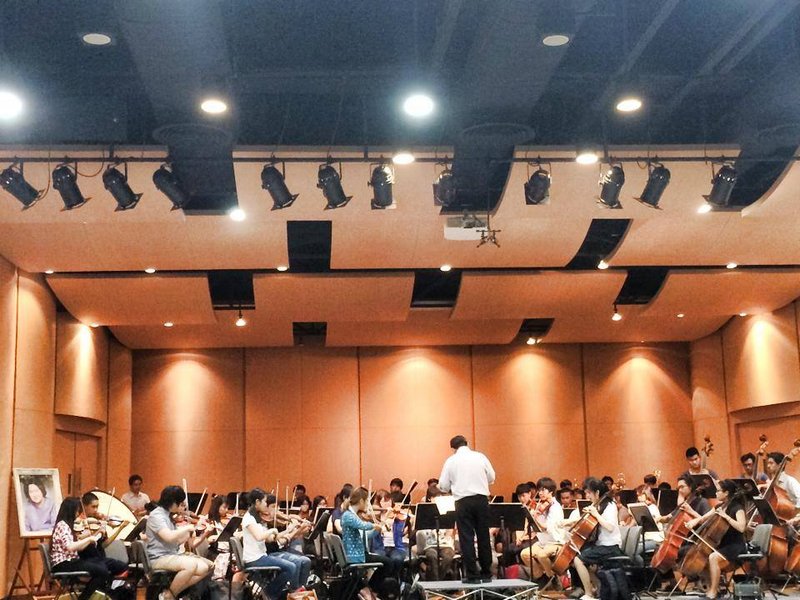 Young classical performers selected to take part in the Princess Galyani Vadhana Institute of Music Youth Orchestra (PYO), and popular pianist Saksit Vejsupaporn perform George Gershwin's Cuban Overture, Porgy and Bess Suite and American in Paris. Conducted by Norman Huynh. Make your booknigs at reservation@pgvim.ac.th or call 02-447-8597.
Jan 31
---

The final month for the Bangkok Symphony Orchestra's performances of popular tunes from a wide range of genres at Lumpini Park's Sala Bhirom Bhakdi. Note: Alcohol is not permitted.
Every Sunday through Feb 1