Who says that everything is shutting down? Bangkok is heating up again as lockdown measures are slowly lifting week by week. What's the ultimate sign that things are going back to normal? We have a new luxury shopping destination opening, this time it's an authentic premium outlet store catering to some of the world's most sought after brands.
Siam Premium Outlets Bangkok, as previously reported in BK, is a gigantic, 50,000 sq meter complex with over 200 international and local brands. But it's the "outlet" part that you are going to like. There is a who's-who list of international luxury brands, many of them debuting their first outlet concept in Thailand, like Burberry, Balenciaga, Bally, Coach, CK, Hugo Boss, kate spade NEW YORK, Montblanc as well as Outlet by Club21. Sportswear fans will love the 1,300 sq meter Nike premium retail store and outlets from adidas, Under Armour, Asics, Skechers as well as multi-brand beauty store EVEANDBOY and Jim Thompson. Many of them are offering everyday savings of up to 70-percent off (you read that right). Plus, during the launch weekend (Jun 19-21) there are up to 90-percent savings on offer with many brands doing extra 10-15-percent discounts on select goods.
Right now, there is really no other place in town where you can get kitted out in designer gear for a fraction of the cost. All you have to do is head to the Siam Premium Outlets Bangkok location out east, close to Suvarnabhumi Airport (accessible from the Bangkok-Chonburi Motorway No.7 route, km. 23, Lat Krabang exit 5).
The complex is actually a joint venture between Siam Piwat, owner and operator of prestige retail developments in Thailand, and Simon Property Group, owner of premier shopping and mixed-use destinations across North America, Europe and Asia. Premium Outlets is actually a much larger global brand run by Simon Property Group, with similar brand-packed outlet malls across the world that have become tourist destinations in their own right — there is a Japanese one near Mt. Fuji that a lot of Thais are already familiar with.
The launch of the space is also accompanied by a wealth of health and safety measures in line with government regulations and public health concerns. There will be thermal scanners, hand sanitizing gel at all entrance points. All staff will be wearing face masks. They are only allowing a specific number of people into the complex at any given time to comply with social distancing regulations as well. If you want to get inside, you will need to register on the Thai Chana platform like a lot of other places.

For more information, visit www.siampremiumoutlets.com or call 02-082-8998.
Siam Premium Outlet Bangkok. Open daily, from 10am-9pm.

How to get there: 15-minute drive from Suvarnabhumi Airport and 45-minute drive from central Bangkok.

Go by car: take the Bangkok-Chonburi Motorway No.7 route, km. 23, Lat Krabang exit 5. There are over 1,500 parking spaces are available, or take the Airport Rail Link—there is a free shuttle bus service is available at Makkasan Station from 7:30am–7:30pm.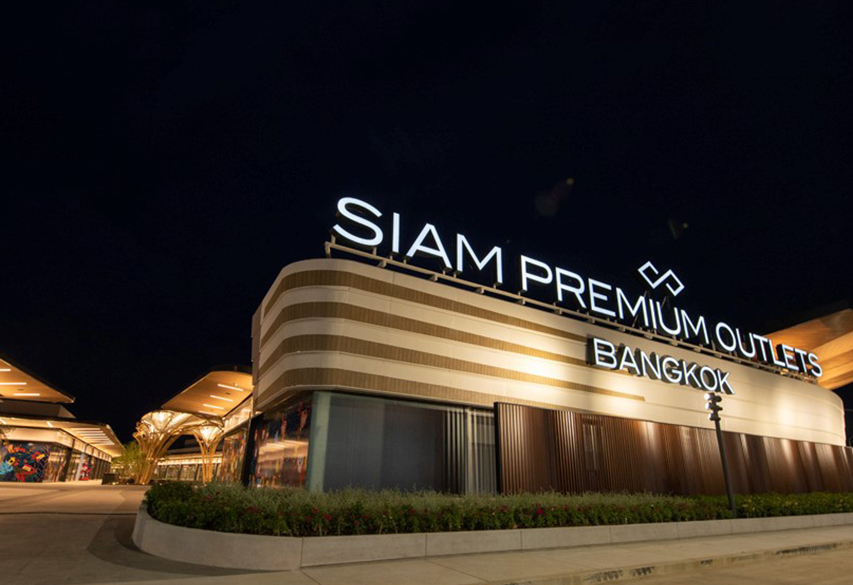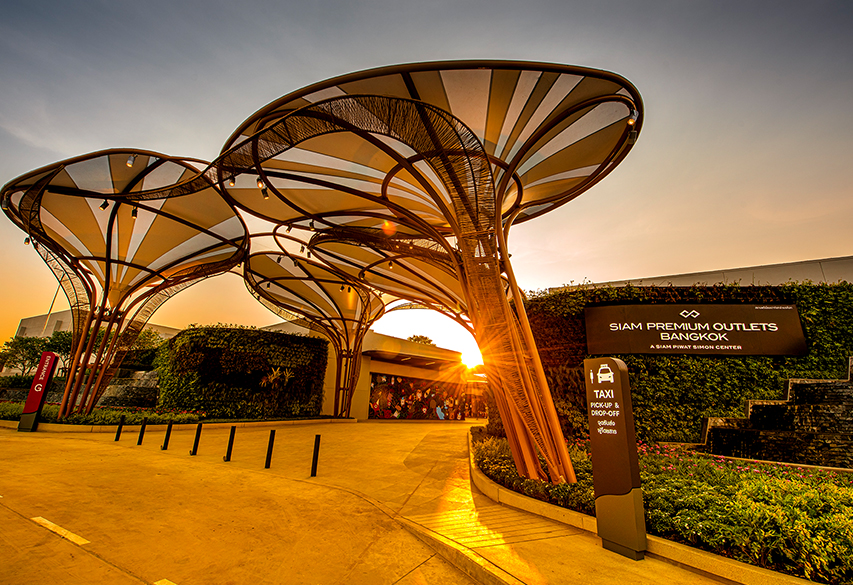 Sponsored by: