The Aunties on Tour
Don't let the bum bags and cute matching polos fool you. These are the same queue-cutting shebeasts you know from the BTS, only now they're operating in far greater numbers. When you spot that little flag you know the swarm is heading your way. If it's to the food court, you don't stand a chance. Bring your coupons back to the cashier, get your money back, head to the Family Mart on the departures floor.
The Backpacker Bros
Muscle-bulging, Beats-wearing mouth-breathers whose tank tops read like an encyclopedia of Southeast Asian beers. Known to roam in packs, dragging their flip flops along as they go, their main purpose in life is to provide anyone—and everyone—with micro-updates on the state of their hangover, no doubt caused by too much snake whiskey on Koh Tao. YOLO.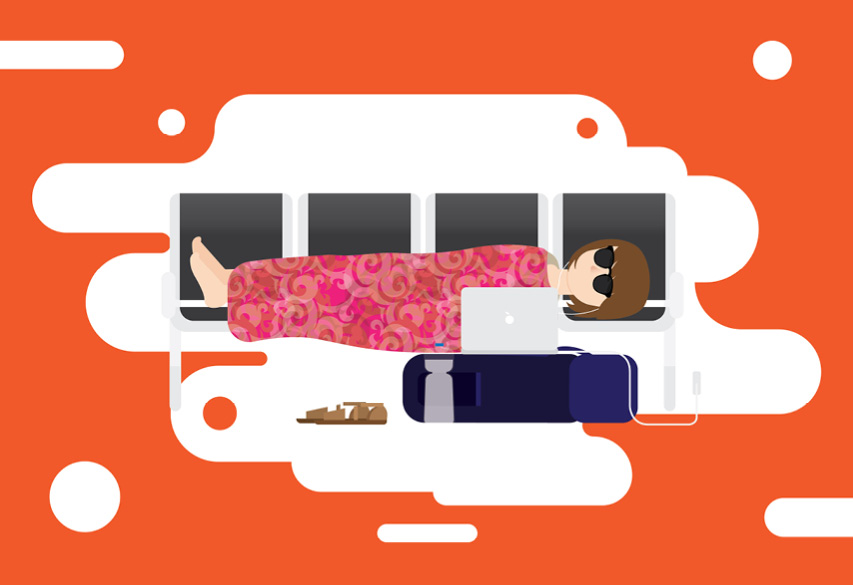 The Boho Traveler
This woman is on a journey of self-discovery—and a quest for the nearest power outlet. Known to wander shoe-less, lay down across full rows of seats, and loudly FaceTime until after take-off, she just doesn't play by the rules, man. As if the elephant pants didn't already give that away.
The Russian Alcoholic
He's already beyond drunk, but when the guys at security tell him he can't take that bottle of vodka on the plane, he decides to down it instead. Odds are, you'll be sitting right next to him. And he will sleep on your shoulder. And you will want to kill yourself.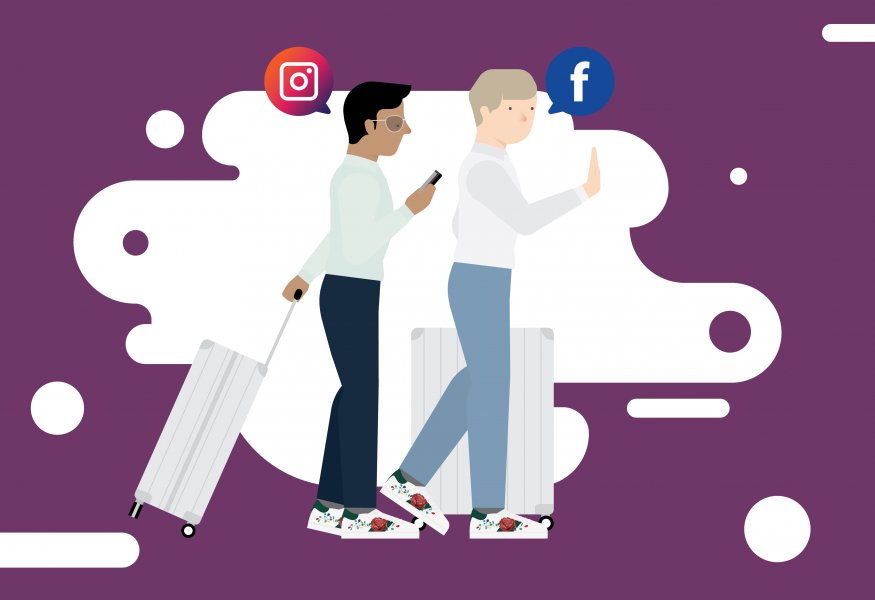 The Rich Interracial Gay Couple
They're flying business, of course, so you'll only spot them briefly. The farang is silver-haired, wearing a button down shirt that's too tight, and jeans that cost way too much. The Thai guy is 20 years younger, has a great tan and sells protein powder on his IG (22,000 followers and counting). His official profession: personal trainer, hence the Prada sneakers.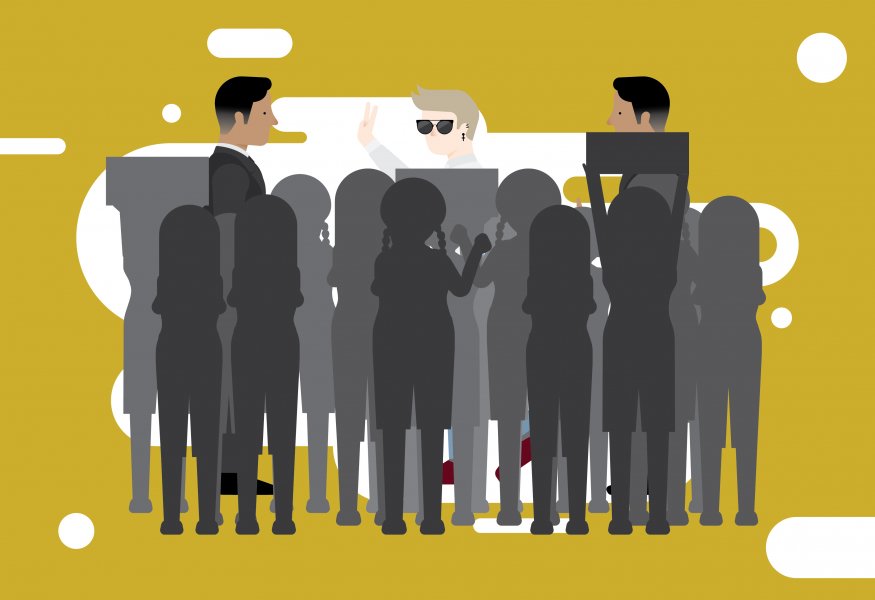 The K-Pop Fans
If a loud scream hits your ear from a distance while checking in, don't take it as a terror incident or something. A crowd of local K-pop fans may have gathered in front of the arrival hall downstairs to welcome a beloved singer. If your flight arrives at the same time as their star, make sure you can fight through the screaming crowd to make your way out of the airport.
The Hi-So
It's usually hard to tell whether these people are on the way to a red carpet event or boarding a plane. Forget comfort—you'll spot them in high heels and a blazer, rolling their Rimowa luggage to the Thai Airways lounge so they can check in with a photo of their passport and a glass of bubbly.
---