Three years ago
, the BMA put out a map predicting what Bangkok's transport network would look like in 2020. How right were they? We review all the major upcoming station openings—and the already-operating line extensions—to see how far we've come. For a visual, check out the official updated map
here
.
The BTS Sukhumvit (Green) Line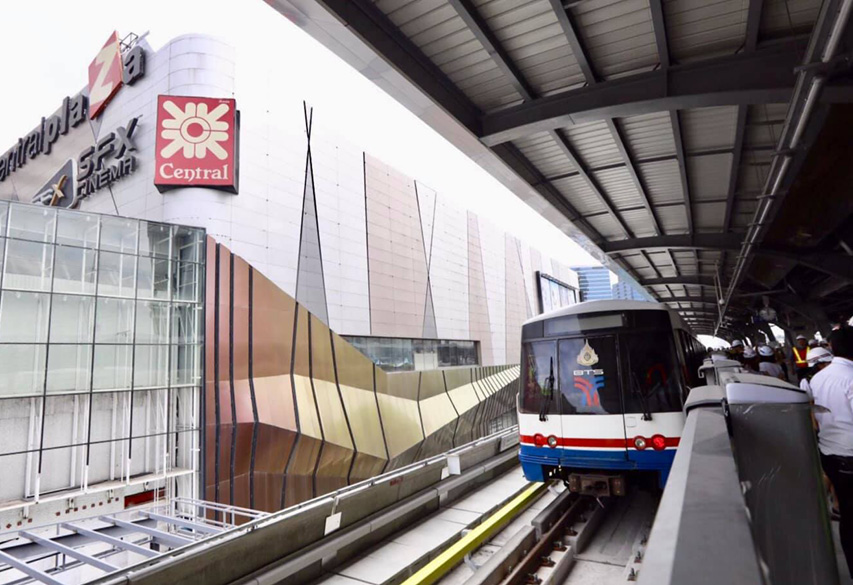 Central Lat Phrao
Since its conception in 1999, Bangkok's BTS skytrain has operated on two lines—Sukhumvit and Silom—serving 34 stations. Just before the system's 20th birthday in December last year, the elevated Sukhumvit Line extension from Bearing to Samut Prakan finally opened.
The new 13-km extension covers nine stations: Samrong, Pu Chao, Chang Erawan, Royal Thai Naval Academy, Pak Nam, Srinagarindra, Phraek Sa, Sai Luat and Kheha. That will easily get you to the picturesque Ancient City (Muang Boran), the seaside Samut Prakan City Hall and Samut Prakan Crocodile Farm.
Meanwhile, on the other end of the line, Mo Chit is no longer the northern end's terminal station (as of Aug 11). The opening of BTS Ha Yaek Lat Phrao kickstarts the roll out of a 19-kilometer northern extension that has been under construction since 2015.
Ancient City (Muang Boran) Credit: www.muangboranmuseum.com
The extension will eventually cover 16 stations, including Ha Yaek Lat Phrao, Phahonyothin 24, Ratchayothin, Sena Nikhom, Kasetsart University, Royal Forest Department, Bang Bua, 11th Infantry Regiment, Wat Phra Sri Mahathat, Phahonyothin 59, Sai Yut, Saphan Mai, Bhumibol Adulyadej Hospital, Royal Thai Air Force Museum, Yaek Kor Por Aor and Khu Khot.
According to Surapong Laoha-Unya, chief operating officer of Bangkok Mass Transit System Plc (BTSC), four more stations—Phahonyothin 24, Ratchayothin, Sena Nikhom and Kasetsart University—will open in December this year, while the rest of the extension will not open until Dec 2020.
The MRT Blue Line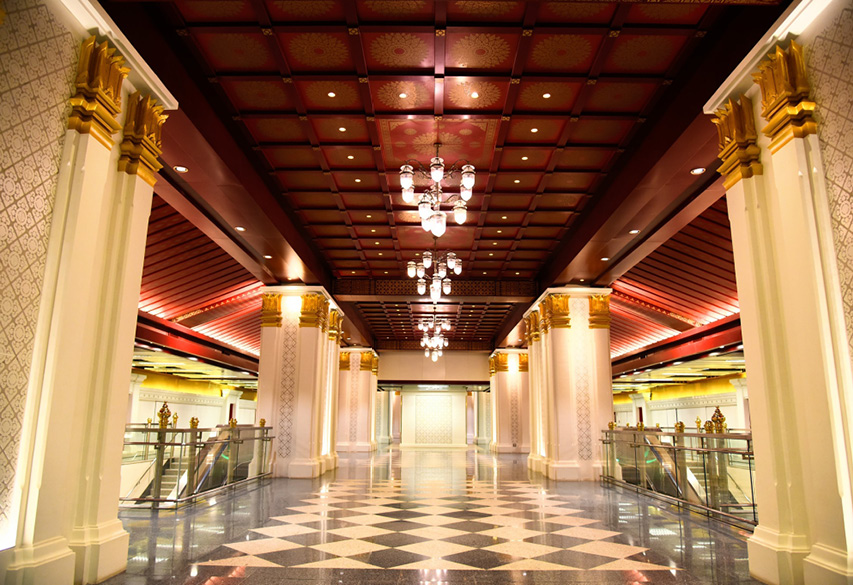 Sanam Chai
The Blue Line has been in operation since 2004, with the original line covering 18 stations.
Construction to expand it began mid-2011, with a 27-km extension originally scheduled for completion in 2016. Free test rides through five new stations from Hua Lamphong to Bang Khae were finally launched in Jul 2019; running daily from Wat Mangkon, Sam Yot, Sanam Chai and Itsaraphap to Tha Phra station for two months (until Sep 28).
The 14-km extension will eventually cover 11 stations, including four underground—Wat Mangkon, Sam Yot, Sanam Chai and Itsaraphap—before surfacing at Tha Phra and running overground west to Bang Phai, Bang Wa, Phet Kasem 48, Phasi Charoen, Bang Khae and Lak Song in Phutthamonthon Sai 4.
Meanwhile, the MRT Blue Line's second extension, which heads north towards Bang Sue, will not open until Mar 2020. The 13-km elevated line will cover eight stations—mostly on the Thonburi side of the river—looping with the existing line at Tha Phra. The Tha Phra station will also connect to the Tao Poon-bound elevated Purple Line, while the western extension from Tha Phra will also connect to the BTS Dark Green Silom Line at MRT Bang Wa.
The new Blue Line stations will include Charan Sanit Wong 13, Yaek Fai Chai, Bang Khun Non, Bang Yi Khan, Sirindhorn, Bang Phlat, Bang Or and Bang Po.

Highlights
The Mass Rapid Transportation Authority (MRTA) claims that the four underground stations between Hua Lamphong and Bang Khae—Wat Mangkon, Sam Yot, Sanam Chai and Itsaraphap—will have the most beautiful designs in the country, and pay homage to Thailand's rich tradition and the area's Chinese heritage.
Wat Mangkon Credit: BKK Trains Facebook
Wat Mangkon, for example, takes its name from Wat Mangkon Kamalawat—the "Dragon Lotus Temple"—the largest Chinese Buddhist temple in Bangkok. It will feature a staircase to the underground that resembles a dragon's underbelly, and walls decorated with traditional Chinese patterns and tiled dragons. Columns painted in deep red, and ceiling dragon motifs in shimmering gold will also distinguish MRT Wat Mangkon from the countless drab underground stations around the world.
Museum Siam
Grand Palace
Sanam Chai is also a destination in itself. Situated right in front of Museum Siam—and near other famous attractions like the Grand Palace, Wat Pho and Pakklong Talad flower market—the station features a hallway designed by National Artist Dr. Pinyo Suwankiri (an expert in visual art and architecture) which resembles a Rattanakosin-era state room decorated with Thai art.
Samyod Credit: MRTA PR Facebook
The station at Samyod, meanwhile, was inspired by the historical neighborhood of Wang Burapha and the former colonial government buildings on Charoenkrung Road.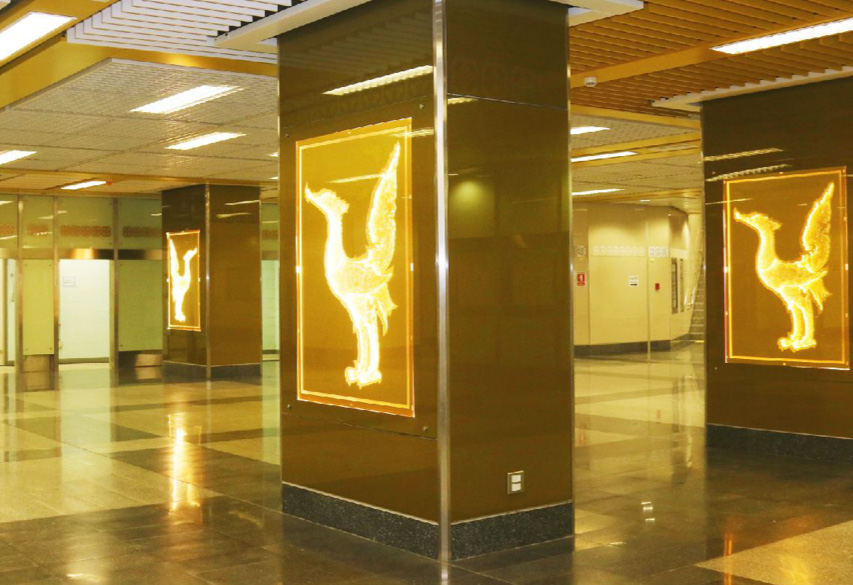 Itsaraphap Credit: BEM MRT Facebook
Itsaraphap is said to be subtly hidden in an old-style building, and it will be the first MRT station on the Thonburi side of Bangkok. It puts particular artistic emphasis on the swan or hong—the symbol of nearby Wat Hong Rattanaram Ratchaworawiharn.
The MRT Purple Line
Ikea
Opened in Aug 2006, the first leg of the MRT purple line runs from Khlong Bang Phai to Tao Poon; making it the first MRT extension to reach another province, and the system's first overground line. It is a much-welcomed development for residents of Nonthaburi­—it travels right through the heart of the province and will even have a stop at Nonthaburi Civic Center. The 23-km line covers 16 stations including Talad Bang Yai, which connects to the massive Central Westgate and Ikea. Eventually it will run from Tao Pun to Rat Burana.
The other side of the MRT purple line
Tao Poon-Ratburana
Phase two of the MRT purple line is intended to serve the southern part of the city. The 23.6-km extension will include 17 stations—10 underground, and seven elevated. The underground train will cover areas in the Phra Nakhon and Dusit district—that means Samsen Road, the Thai parliament, the National Library, Thewet Market, Banglamphu (one of the world's fastest growing Airbnb areas) and the Golden Mount—before crossing the river to Thonburi through Wongwian Yai. It will then continue south to Chom Thong, Dao Khanong, Bang Pakok, Pracha Uthit and finally terminate at Rat Burana; just a short distance from Phra Pradaeng (home to cycling destination Bang Kachao) in Samutprakarn Province.
Bang Kachao
The southern extension will connect with the MRT Blue Line at Tao Poon and Wang Burapa stations; with the Orange Line at Democracy Monument station on Ratchadamnoen Avenue; and the BTS Green Sukhumvit Line at Wongwian Yai station.
The cabinet approved the B101-billion southern extension in Jul 2017, however, the tender was delayed until 2018. As reported by the Bangkok Post, there was a further delay—as the terms of reference (TOR) for the now public-private partnership (PPP) resulted in a new tender, planned for early 2019. If the tender is on time and construction commences in the second half of 2019, the extension will open in 2024.
The MRT Orange Line
After much rerouting due to resident protests, the Thai cabinet finally approved construction of the Orange Line in Dec 2015. Phase one will run east from downtown towards Minburi, with construction divided into four contracts—a 6.3-km leg with four underground stations (Thailand Cultural Center interchange, MRTA, Pradit Manutham and Ram Khamhaeng 12); a 3.4-km leg that includes four underground stations (Ram Khamhaeng 12, Ram Khamhaeng, Rajamangala and Hua Mak); a 4-km leg with three underground stations (Lam Sali, Sri Burapha and Khlong Ban Ma); and an 8.8-km leg with seven elevated stations (Sammakon, Nom Klao, Rat Phatthana, Min Phatthana, Keha Ramkhamhaeng, Min Buri and Suwinthawong). The eastern section of the MRT Orange Line is scheduled to open in early 2023, with construction progress at 32 percent as of Mar 2019.
Meanwhile, the western section will head to Thonburi. It's scheduled for completion in 2026 according to Phakhaphong Sirikantharamat, governor of the Mass Rapid Transit Authority of Thailand (MRTA).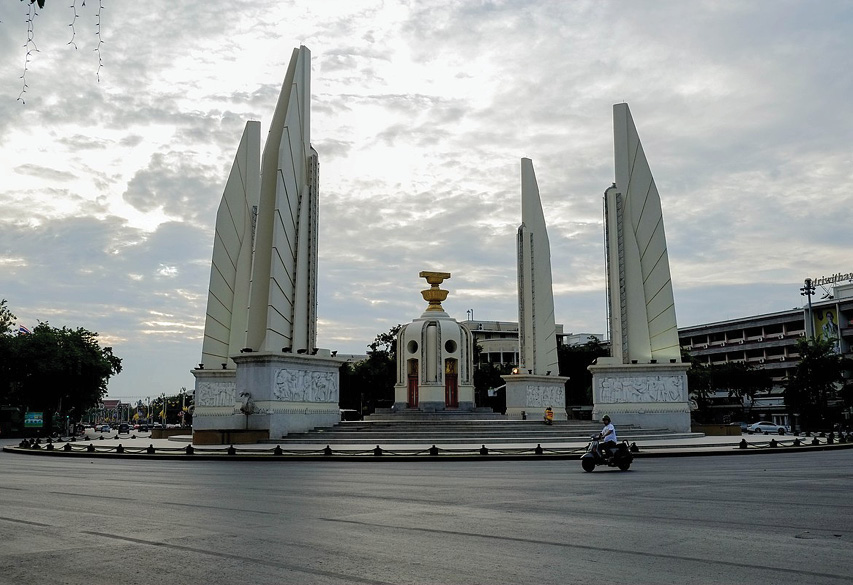 Democracy Monument
Sanam Luang
The 17.5-km underground line will have 12 stations including Pracha Songkhro, Din Daeng, Rang Nam, Ratchaprarop, Pratunam (Platinum Shopping Mall), Ratchathewi, Yommarat, Lan Luang (Seven Spoons and Talad Nang Loeng), Democracy Monument and Sanam Luang (Grand Palace and Tha Maharaj), after which it will dip under the Chao Phraya River for Siriraj and Bang Khun Non.
The Orange Line will also connect to multiple other lines, including the Airport Rail Link (at Rachaprarop); the BTS Green Sukhumvit Line at Ratchathewi station; the SRT Dark Red Line at Yommarat station; the MRT Purple Line's southern extension at Democracy Monument station; and the MRT Blue Line's second extension at Bang Khun Non.
The SRT Dark Red Line
Don Mueang Airport
The first (northern) section of the SRT Red Line suburban railway system will run straight north from Bang Sue to Rangsit. It is slated for an Oct 2020 opening; after facing repeated delays in the bidding process. As reported by the Bangkok Post, construction of the 10-station, 26.3km route is expected to be completed by Jun 2020, and once construction is complete, test runs will take another three months. These 10 stations include Bang Sue, Chatuchak, Wat Samian Nari, Bang Khen, Thung Song Hong, Lak Si, Kan Kheha, Don Mueang (no more missing flights due to ungodly traffic!), Lak Hok (Rangsit University) and Rangsit.
Dumbo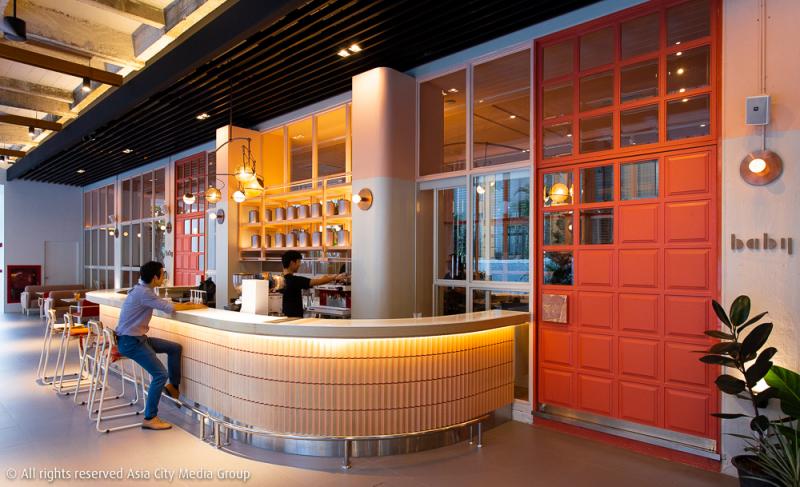 Baby Bar
The cabinet has also green-lighted two railway extensions of the SRT Red Line—a 10-km route from Rangsit to Thammasat University, and an 11-km route, which runs south from Bang Sue. Its first stop will be Pradiphat—one of the main roads connected to Saphan Kwai junction, one of Bangkok's up-and-coming neighborhoods (home to Dumbo and Cat on the Roof rooftop bars, as well as Baby Bar—the new number one in the 'hood for cocktails). It will then run through Sam Sen, Ratchawithi, Yommarat, Yot Se and Hua Lamphong.
A further extension is planned for the city's southeast corner. So when completed, the line will run north-south through Bangkok and four adjoining provinces—from Thammasat University's Rangsit campus in Pathum Thani, all the way to Maha Chai in Samut Sakhon. The line will be nearly 85-km long.
Moca
The MRTA Pink Line

Impact Muang Thong Thani
The 34.5-km elevated MRTA Pink Line is currently under construction, but will eventually be the major east-west line for northern Bangkok; running from Minburi in the northeast along Ram Inthra Road to Chaeng Watthana and Pak Kret, before terminating at Nonthaburi Civic Center. The most exciting part is that the line will pass through Muang Thong Thani. A short spur line to Impact Muang Thong Thani from Si Rat station has been proposed by the MRTA. But with or without the spur, there will be less traffic and fewer nightmare experiences booking taxis after concerts. The proposal is awaiting approval from the cabinet.
The MRTA Yellow Line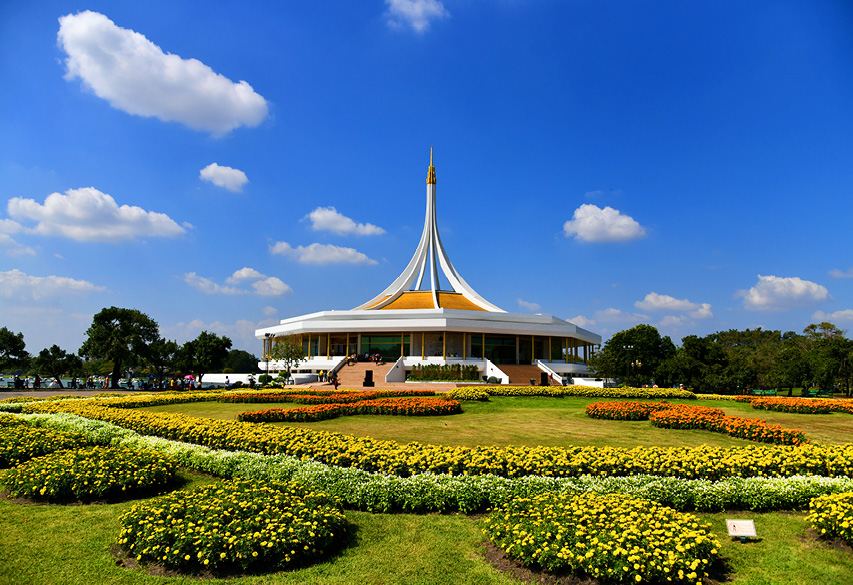 Suan Luang Rama 9 Credit: Trisorn Triboon
The 30.4-km elevated MRTA Yellow Line—from MRT Blue Line's Lat Phrao interchange station south to Samrong in Samut Prakan—is also currently under construction. The line will have 23 stations; heading east along Lat Phrao Road to Bangkapi Junction where it will interchange with the MRT Orange Line (Lam Sali station) before continuing south along Srinagarindra Road and connecting with the Airport Rail Link's Hua Mak station. From there, the line will head south past King Rama IX Park (Suan Luang Rama 9) in Bangkok's Prawet District, then travel west along Thepha Rak Road before terminating at Samrong station on the BTS Green Sukhumvit Line.As of Mar 2019, construction of the MRTA Yellow Line is 30 percent complete. It is expected to be operational in 2022.
---
Further down the line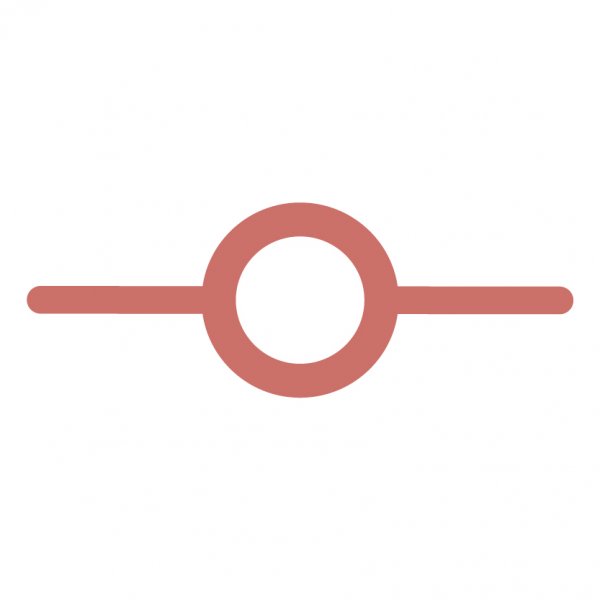 SRT Light Red Line — Bang Sue-Taling Chan (2020)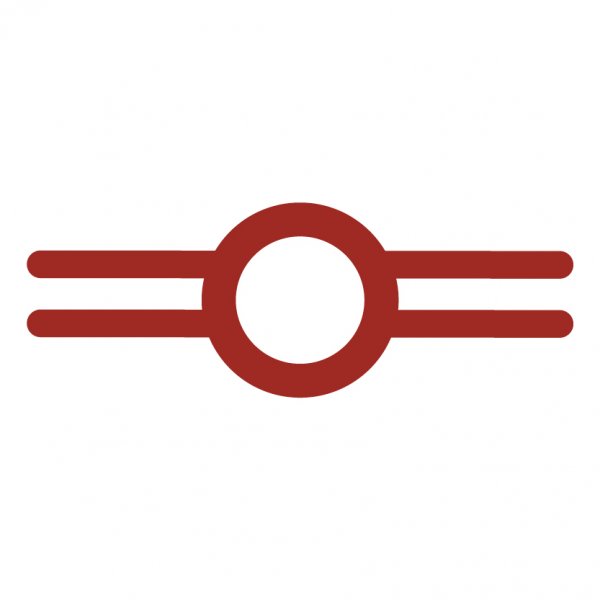 Airport Rail Link Extension — Bang Sue-Don Mueang (2022)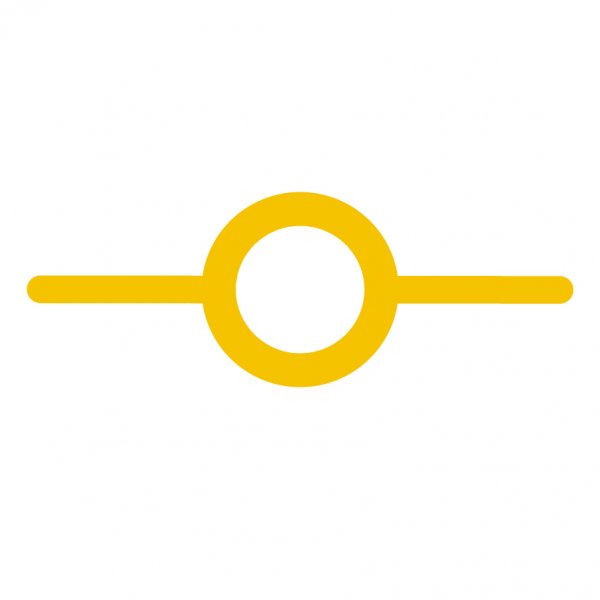 MRTA Yellow Line — Lat Phrao-Samrong (2022)
MRT Purple Line — Tao Poon-Rat Burana (2024)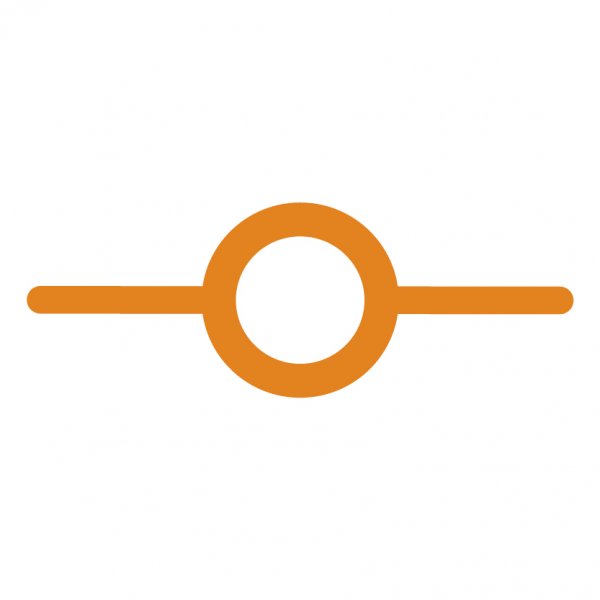 MRT Orange Line — Bang Khun Non-Thailand Cultural Center (TBA)
MRTA Pink Line — Nonthaburi Civic Center-Minburi (TBA)
MRT Blue Line — Lak Song-Phutthamonthon Sai 4 (TBA)
BTS Dark Green Silom Line — Yot Se-Bang Wa (TBA)
---
Here are the top residences being built along the new lines (by developer)

Ananda Development

BTS Sena Nikhom (BTS Sukhumvit Line, northern extension) Elio Del Moss Phaholyothin 34. Starts from B1.59 million.
Phaholyothin Soi 34. 02-316-2222. www.ananda.co.th

APTHAI

BTS Ha Yaek Lat Phrao (BTS Sukhumvit Line, northern extension) Life Ladprao Valley. Starts from B5.5 million.
Phaholyothin Rd. Call center 1623. www.apthai.com

Sansiri

MRT Bang Khun Non (MRT Blue Line's second extension) D Condo Tann Charan Sanit Wong. Starts B1.89 million.
Liab Thang Rot Fai Taling Chan Rd. Call center 1685. www.sansiri.com

Pruksa

SRT Don Mueang (SRT Dark Red Line) Plum Condo Don Muang Airport. Starts B1.55 million.
Kamphaeng Phet 6 Soi 5. Call center 1739. www.pruksa.com
Pruksa
MRT Bang Phlat (MRT Blue Line's second extension) The Tree Charan Sanit Wong-Bang Phlat. Starts B1.89 million.
Charan Sanit Wong Rd. Call center 1739. www.pruksa.com

Noble

MRTA Si Rat (MRTA Pink Line) Nue Noble Chaengwattana. Starts B1.65 million.
Chaengwattana Rd., 02-251-9955. www.noblehome.com
Noble
MRT Thailand Cultural Center (MRT Blue Line and MRT Orange Line) Noble Revolve Ratchada. Starts B3.6 million.
Ratchadaphisek Rd., 02-251-9955. www.noblehome.com