Everyone in the world is struggling to adjust to our at-home lives, especially during the work days. How the hell do you stay motivated when you've been cooped up all day? Aside from setting real work hours and checking in with your co-workers frequently, building a permanent work space also helps you be more productive during this work-from-home era we now find ourselves in. After exploring different ways to adjust our rooms in previous weeks, we found the best approach is to bring as much nature into the room as possible (light, plants, materials, etc.). It creates an organic appeal that keeps us inspired. We jotted down some tips to help you bring an organic decor style back to your home.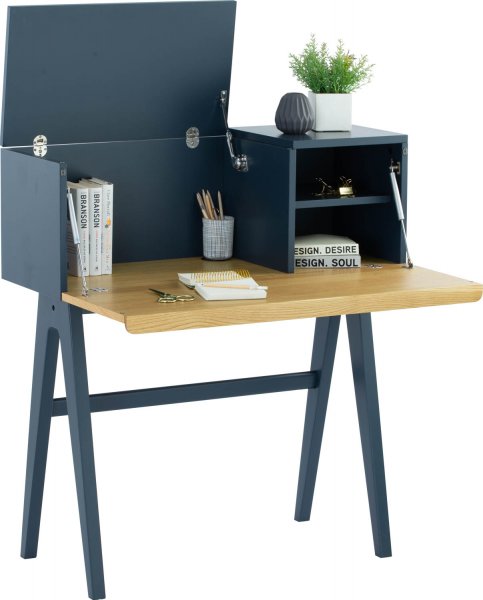 Natural materials feel cozy
Natural elements such as woods will make your room feel more warm and inviting. Plus, the warm brown tones will exude a minimalist and earthy vibe. Start out with wooden tables like the Hassia (B27,540) to uplift your working area with light brown tones. Up for a more contemporary look? Choose the Jamison (B13,450) oak table with white top to match with something like the Pippa (B7,131) oak chair. You can add more natural appeal by putting small indoor plants such as a cactus or succulents on the desk (both are stupid-easy to take care of, too).
Bring in more natural light
One of the most important elements for an organic room is light. Try adding more decorative wall mirrors and glass furniture to bounce sunlight during daytime and brighten the room. To add relaxing light during your evening work-from-home session, get this Tommy desk lamp (B1,680)—the brass fixture will add a neo-industrial vibe that makes your room more stylish.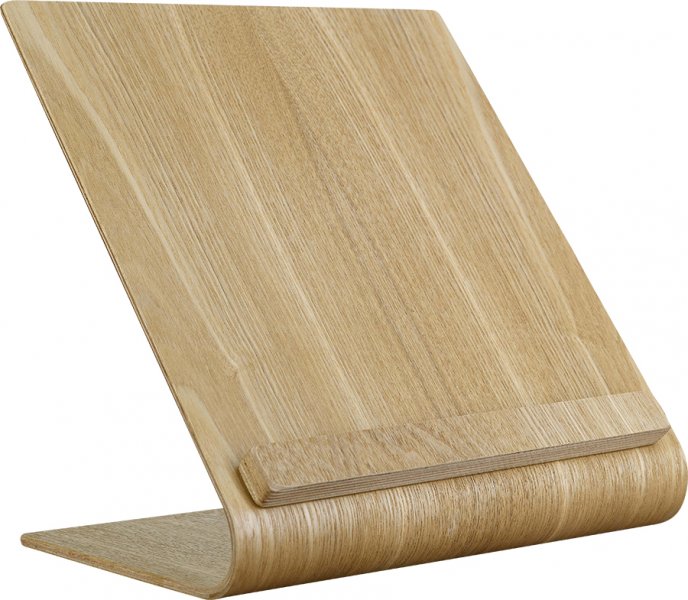 Minimal craftsmanship
Simple furniture with a minimal look can create a show-stopping appeal in your room, and a sense of openness and space. Look for small and sleek furniture that is made of natural wood to go with the overall organic tone such as Dani (B1,413)—a wooden holder for smartphone and tablet with elegant hints.
Keep things organize
What's the point of organizing a room if it gets messy after? Keeping everything organized and clean will boost your productivity and motivation. We like the Hanori (B22,890)—a wooden desk with appealing design to help keep things organized, and tapered legs for airy look. The Vincennes (B480) stationary box is also a good choice to help keep your office supplies in places.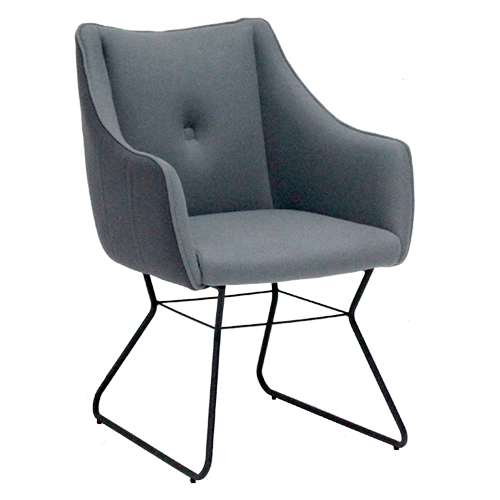 Comfortable touches make it homey
The main purpose of having an organic-feeling home is to appreciate the comfortable touches as well as the earthy component, so add some cozy bean bags or sofa chairs to your room. Besides, you can add the subtle industrial hints to the room by adding a comfortable chair with chromium legs such as the Judith (B5,750) in a warm grey tone.
---
No need to risk yourself with Covid-19 by going out for furniture shopping, as Habitat furniture is available for online delivery. Check out the online catalogue here, and have them handed over right at your door!
Sponsored by: