Wichit Saiklao, 47, is a military colonel who has been making pioneering moves on the Thai craft beer scene since he opened Chit Beer Brewing Academy on Koh Kret five years ago. He recently opened Mitr Craft, the country's first legal Thai craft beer brewery, along with Mitr Bar, a Bangkok outlet for their brews. We spoke to him about where it all began, and why he thinks his business model could solve Thailand's economic disparity.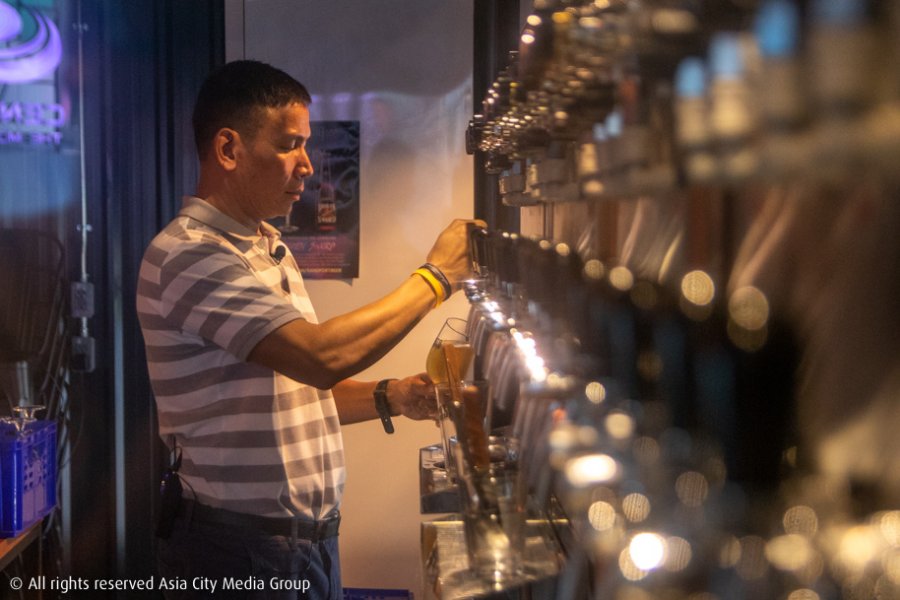 What is the Mitr Craft project?
Our mottos are "anybody can brew" and "anybody can drink." Mitr Craft Brewery is like a playground for craft beer brewers. Anyone can propose a project on our website [mitrcraft.com], where the public can then vote for their favorites—300 votes means it will be made at our brewery. This gives brewers the chance to test out the market, before they go commercial or brew it overseas for import [Thai regulations forbid you from brewing less than 100,000 liters or more than 1 million liters per year]. Mitr Bar acts as an outlet to sell the beer we make at affordable prices.

How does it work?
We are a profit-sharing business. Beer that's brewed at Mitr Craft can only be sold at Mitr Bar, but the profits get split 30/70 between brewer and brewery. Usually, a brewer sells kegs to bars at say B4,000, who then sell it at a huge markup—say B220 per glass—at the expense of the customer. We believe that the brewer, as the brains behind the product, should be appreciated more, so rather than buying the beer from them at a low price, we share the profits.
---
"If we can't change things from the top down, we have to start from the bottom up."
---

How did you come up with the concept?
Thailand is a country full of makers—farmers, brewers to name a few—but why are these people still poor when they create such valuable products? It's because the markup on products doesn't match what the makers are paid. The system is flawed, it's a worldwide problem that means the rich stay rich and the poor stay poor with very little negotiating power. Beer has always been my hobby, so I came up with this sharing economy craft beer model to try and make the system fairer for brewers. Maybe I can use this model in the future to experiment with other types of business. I don't think our country has a problem with creating wealth, it has a problem with sharing it—the GDP doesn't represent reality. If we can't change things from the top down, we have to start from the bottom up.

Tell us more about yourself
I was a cadet and got offered a scholarship to study my Masters and PhD overseas. I chose the US and studied electrical engineering. While I was there, my American friends would invite me over to taste their homebrews, which is when I learned that you could brew beer yourself. After moving back to Thailand, I said I would start homebrewing once I retire, so I could lure my friends to visit me with free beer. I was bored one day and decided to order a homebrew kit from Amazon; it came with three sets, the first two I made were undrinkable, so I forgot about it. Ten years later, a friend reminded me about this homebrew plan, so I went back to it. This time I studied the manual very carefully, as I only had one set left, and I realized I had forgotten to put the yeast in before. After 14 days, the beer came out fine and that was the beginning of it all.
Mitr Bar, 3/F, 23/1 Phaya Thai Rd., 089-799-1123. Open daily 5pm-midnight