As the air pollution stats steadily worsen, venturing outside is an increasingly unappealing prospect. Luckily this city of ours is well-equipped with home delivery apps that could be your ticket to holing up in your apartment until the haze subsides—and it seems like many of you are already onto it. Bangkok Post revealed that numerous food outlets across our city have seen delivery orders rise by as much as 30-percent over the past week, but is food and water enough to sustain us for three whole months? Perhaps not, but luckily these seven apps have got your every need covered.
Food delivery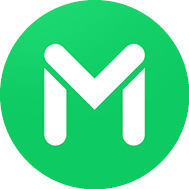 Lineman
Hungry? Thanks to Lineman, you can browse nearby restaurants—including some street food outlets—and have your favorite dish delivered direct to your door at the click of a button. In partnership with food guide app Wongnai, Lineman offers a great variety of outlets with handy recommendations. After an order is placed, Lineman will ride a motorcycle to the chosen restaurant, order the food and deliver it to you. The delivery fee is calculated base on distance.
Free download for iOS and Android www.fb.com/linemanth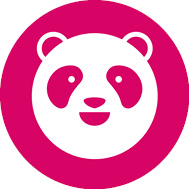 Foodpanda
Launched in 2012, Foodpanda was the first food delivery app to hit Bangkok. Apart from being simple and comprehensive, the app offers fast delivery from over a thousand outlets, ranging from cafes to restaurants. Foodpanda allows users to view the list of restaurants in terms of proximity, menu and promotions. After placing your order, it is readily trackable via the app.
Free download for iOS and Android www.foodpanda.co.th
Booze delivery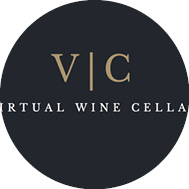 Virtual Wine Cellar
Created by The Wine Merchant Thailand, this app features wide range of fine wines from Italy, France and beyond. From the home screen, simply set the price range you want, then add in other parameters like type of wine, country, region, vintage and brand. The app then comes back with all the available bottles and promises to deliver them right to your door within a couple of hours.
Free download for iOS and Android at bit.ly/2CGHgR9
Messengers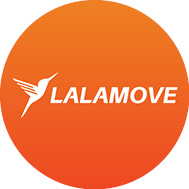 Lalamove
This Hong Kong-hailing app has all your logistical needs covered, offering local door-to-door deliveries within the hour. Offering with real-time driver tracking, you can opt for everything from motorbike to a pick-up truck, meaning you can deliver packages of all sizes without stepping foot outside.
Free download for iOS and Android www.lalamove.com/thailand/bangkok/en/home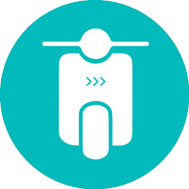 Skootar
Got a business errand to run? This app lets you find a reliable motorbike messenger who can do it for you, from pickup and delivery of documents, post and parcels, to collecting cheques, paying bills and contacting government offices. If you're nervous about handing over your important documents to a stranger, then fear not! Skootar claims that all their messengers are screened and well-trained, plus you can track the job status in real-time.
Shopping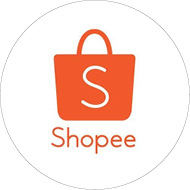 Shopee
If you can't live without a little retail therapy, there's no need to go to the mall and risk getting the black lung. Shopee offers thousands of items for users to browse with tons of good deals. The app is simple and comprehensive: just create an account and search via category or the search bar. User reviews of sellers are also incorporated for your peace of mind. You might want to order a pollution mask while you're at it.
Free download for iOs and Android www.shopee.co.th
House cleaning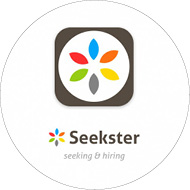 Seekster
With all that time on your hands, you could clean the house yourself, but why bother when you could get someone else to do it? Slob out in bed and order Seekster's General Cleaning service to find a maid who will be able to sweep, vacuum, dust, wash dishes, put out the trash and clean your bathroom and windows. For more specific cleaning services, curtain cleaning and dust mite cleaning for beds and sofas are also available. You can even get your AC cleaned or your kitchen sink fixed through its repair and maintenance services.
Free download for iOs and Android www.seekster.co