1. Bangkok City Tower 7-Eleven (Sathorn)

So slick and modern you don't even know you're in a 7-Eleven until the familiar waft of Spicy Footlong hits your nostrils. But there's something beyond the sexy looks which sets this Seven apart, and that's its dedicated food counter knocking out freshly made pad-krapao and kao kai jiew moo sub on the spot. There's no menu, just order whatever you please and they'll most likely have it. Another section of the store has a dining counter—scene to proper sit-down meals and some of the saddest dates in the history of time. There's rumours this isn't the only branch like it, but we've yet to find another one.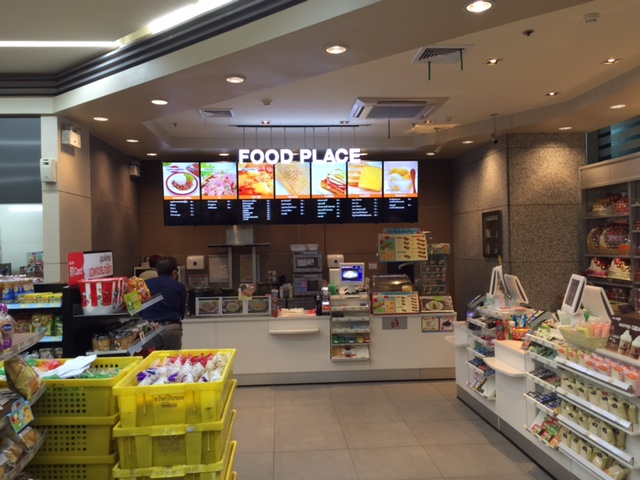 ---
2. Siam Square 7-Eleven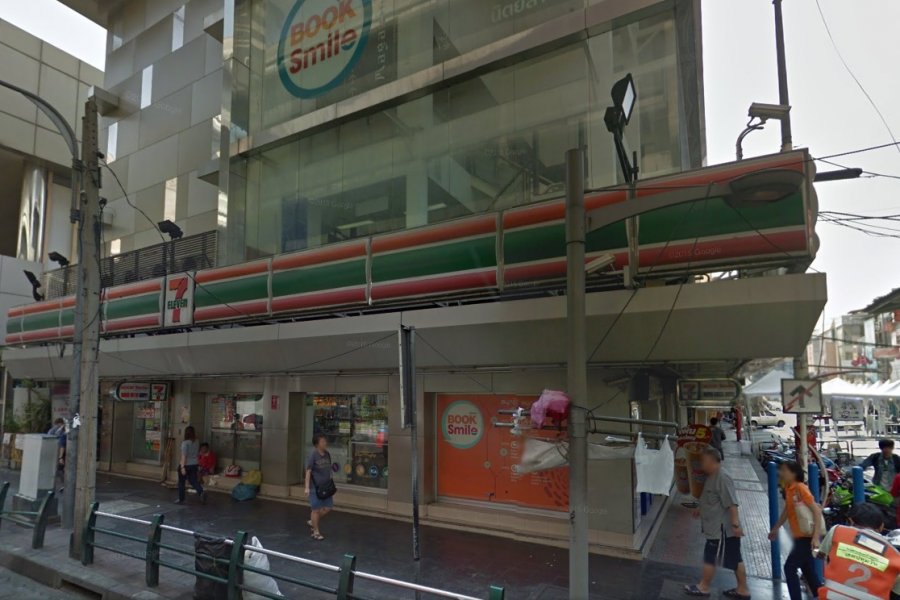 Via Google maps
The Seven boys really broke the mould when they decided to create this three-story-high monument to the gods of self-serve slushy. It has a bookstore inside! It has a music store inside! Screw trying to make Scala a protected building—this place deserves it way more.

---
3. Sukhumvit Soi 33 Family Mart (Phrom Phong)
Anyone who's been to Japan knows we've still got a long way to go when it comes to convenience store food. We have friends who've subsisted on the stuff to balance the books on their Tokyo shopping spree—and lived to tell the tale. This is a pilot "premium store" version of Family Mart, which basically means more imported snacks and weird knick-knacks, more fried chicken, a UCC coffee counter and "Fami Kitchen," which whips up Japanese and Thai meals made-to-order. Now that's more like it.

---
4. Soi Convent-Silom 7-Eleven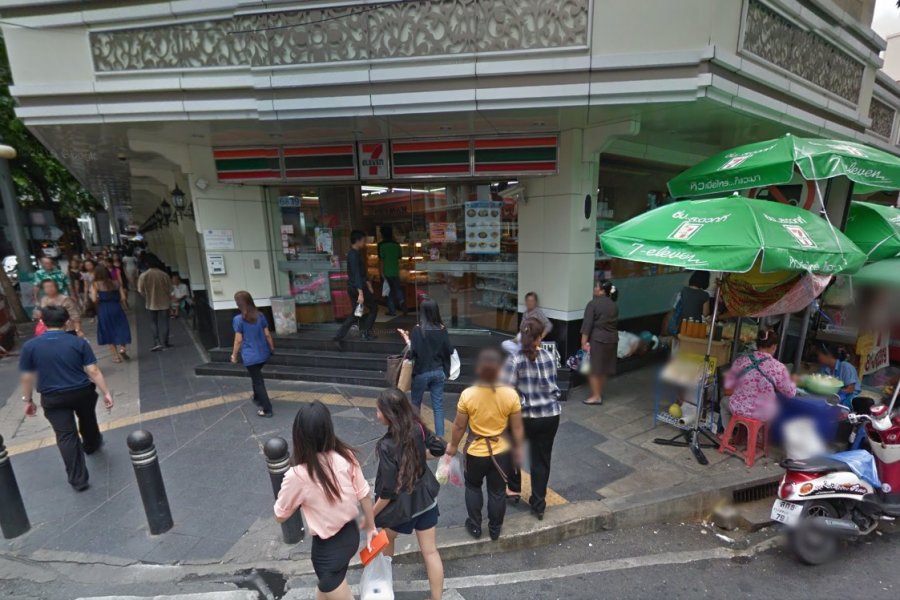 Via Google maps
The original "ultimate 7-Eleven" is still right up there. The wall-to-wall wood paneling give it a casino-on-the-Cambodian-border vibe that's hard to beat, while the heat-bulb-lit pastry case is a thing of dreams. Inside you'll find so many combinations of hotdog weiner, puff pastry and weird gloopy syrup that you'll wish you had an extra belly to eat them all. Service staff have grown a tough skin dealing with Silom drunkards and run a ruthlessly efficient ship.

---
5. Ngam Dupli 7-Eleven (Sathorn)
You have a really, really long wait on your hands if you find yourself behind a Chinese tour group getting sim cards, but the tourists are what make this Seven so special. It's like a parallel universe where it's totally normal to find Vanity Fair, Monocle and Newsweek alongside Thairath. And the best bit: the nearly-all foreigner clientele couldn't care less about Glico ice cream! That means the freezer is never anything but packed full of Giant Cones and that one which looks like dog dirt in a cup. Result!

---
6. Park Ventures Ecoplex 7-Eleven (Phloen Chit)

Credit: OKNation
This Seven looks so fancy it gives the Dean & DeLuca next door a run for its money. Apparently when the cheapo convenience store decided to move into one of Bangkok's chicest skyscrapers the management told them where they could shove it, so Seven hit back with this zen-like monochrome and blond wood vibe—more Muji than Poundland, we think you'll agree. But don't worry: inside it's the same collection of Mama cups and cheese croissants. Phew!