There is no reason why we should be damaging our bodies with harmful chemicals.
Brought to you by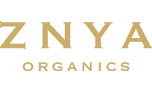 After suffering a severe allergic reaction that forced her to live with a disruptive skin condition for more than two
years,Witraporn
Pimpla learned that the condition was caused by harmful chemicals used in commercial soap products. Not long after, she embarked on a mission to change that by founding USDA Organic-certified domestic skincare brand Znya Organics. The business has blossomed since that time, offering healthier and more sustainable alternatives for people with sensitive skin and concerns about the environment.
Tell us about how the company started?
I started the actual business after I spent a bit of time trying to help other people with skin problems for the same reasons, then, in 2013, got the operation running. This whole business was built on my own personal, and horrific, experiences dealing with allergic reactions caused by harmful chemicals in soap. When I originally went to the doctor, he thought it was the food I was eating, but it turns out it was the soap. I had to deal with a lot of itchy rashes and it was a real nightmare keeping me up all night. I was forced to take a doctor's
prescription
regularly to fight the symptoms. By the time I reached 30, I really wanted to have kids, which meant I wasn't able to take the medication anymore. But, before I went off the meds, I stopped using my soaps at home. That's when the symptoms stopped and I realized that this was caused by harmful chemicals in my soap. I did everything I could before that. I changed my diet, followed the doctor's advice, took medication, but nothing could fight the rash permanently. Once I was done with the commercial soaps I was using, everything went away in about a week.
What makes this brand unique in your mind?
We established ourselves with the philosophy to help human beings who are
suffering from
skin conditions and at the same time preserve the environment. We have strict standards for everything we produce. We don't test our products on animals. We only use ingredients certified by the USDA Organic as authentically organic and sourced from sustainable farms. We try to use domestic sources as much as possible because we want to support Thai agriculture. This doesn't just apply to ingredients, either. Everything we do, from processes to packaging, is geared toward environmental friendliness and sustainability.
How do you brand the product?
We see ourselves as a company that really understands the needs of people with sensitive skin and those who want to live healthy lifestyles. There are lots of people out there who want to use organic products. It's not enough to just eat
healthily
, they want everything they use to be sustainable. We think of our clients like family members, so we only use the best organic ingredients possible when developing our products. To put it simply, our products are effective, organic and environmentally friendly.
Why do you think organic products are important?
It's really hard to find pure organic products in Thailand nowadays. I've been
searching through
every farmers' market and supermarket I know of and I can barely find them. Even when they say organic, many of these products contain chemicals that are not certified by USDA Organic standards.
What's your philosophy on healthy living?
I have very sensitive skin so I'm careful about my diet. I'm quite high-maintenance about my meals in addition to the way I take care of my skin.
What do you enjoy about making these products?
Imagining how my brand will save people from skin allergies caused by the chemicals used in modern
skincare
products. At the end of the day, it's why I started this company.
What do you see for the company's future?
I want people to actually see the importance of
skincare
products and see that organic sourcing is not just about food but also everything we use in life.
Znya Organics features products ranging from shampoos and soaps to facial and body oil. They even have products for children. Find out more at
www.znyaorganics.com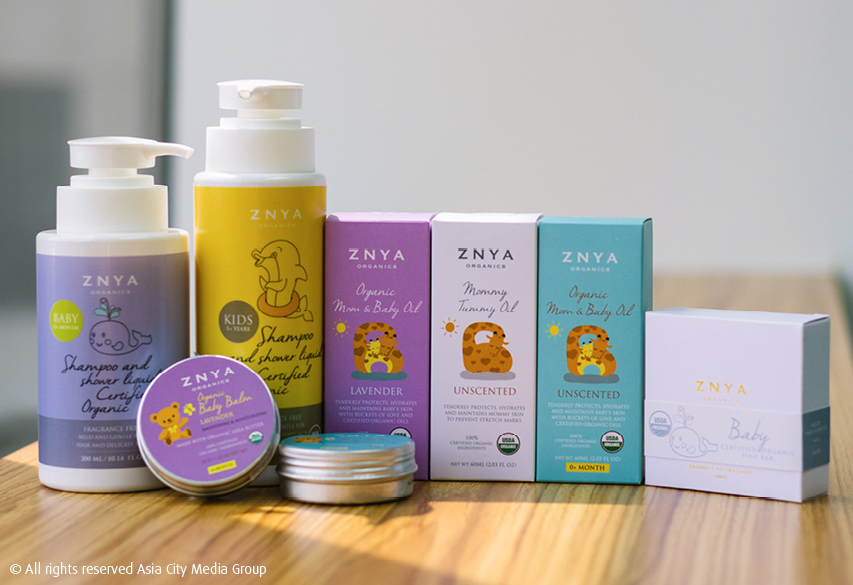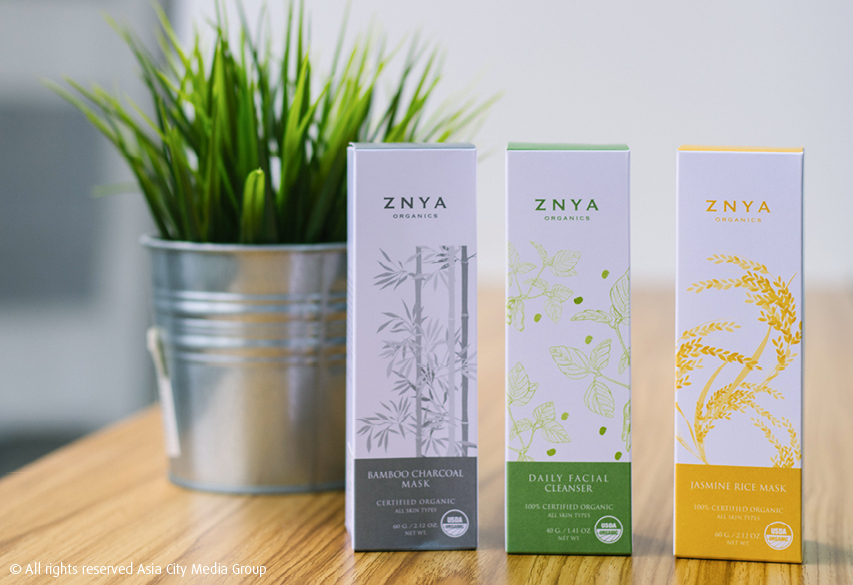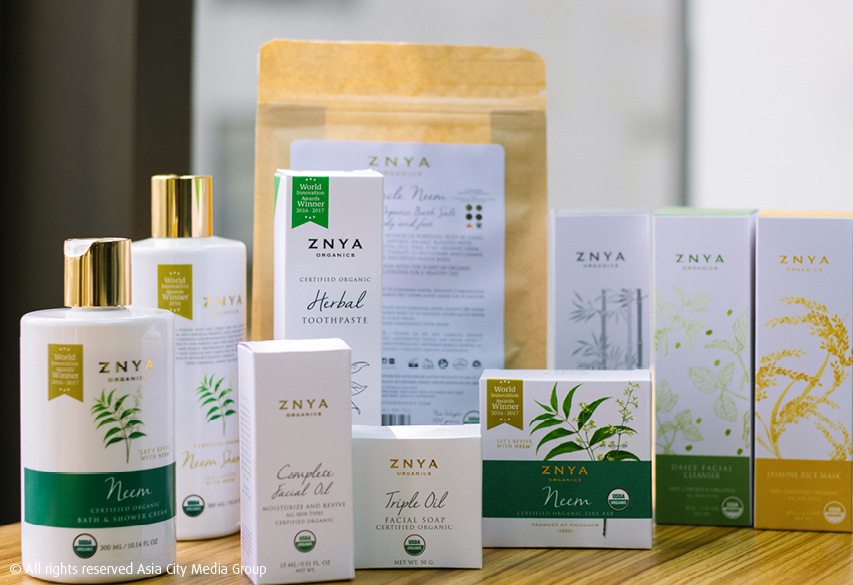 ---
Brought to you by