As the old saying goes, the thing you need most after a holiday is another holiday. Far from being a time for relaxation, the modern vacation too often works like this: Wake up earlier than normal; plough through a brutal sightseeing itinerary; allow your suppressed gluttony and alcoholism to run riot. Enough already—there are plenty of regional escapes that focus solely on your well-being. Whether you seek enlightenment, beauty treatments, or if you need to get back in shape, you can be certain you'll return from these resorts reinvigorated.
Get Fit
Help is at hand in your battle against the bulge.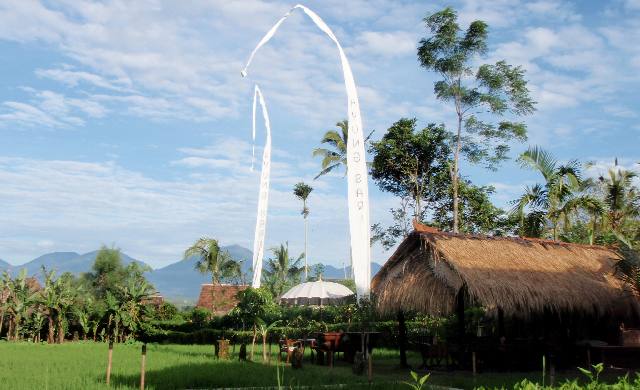 Sharing Bali at Ayung Sari Indah
Singaprang, Bali, +62 817-4705-579, www.sharingbali.com

Set amid lush hills, rainforest and sprawling farmland, and both laid back and affordable, everything about Ayung Sari Indah is distinctly Balinese, from the stone and timber bungalows with grass roofs to its statue-filled gardens. There is a calming, village feel to the place—there are no TVs and guests are encouraged to dine together. Both group and solo bookings are available.
Programs on offer:
Sharing Bali's series of six-day "fit in Bali" programs are tailored to get your fitness back on track where 6am jogging alarms have failed. The flagship Boot Camp Bali Style conducted by personal trainers shapes both body and mind, promising to leave you energized and refreshed. Jungle treks, a volcano climb and backroad biking might sound intense, but all fitness levels are catered for. You can look forward to healthy local fare, massages, yoga and spa sessions that will ease those aching muscles.
You'll remember it for:
The views of Bali from up in the mountains, and being able to wear the clothes you want to wear once again.
Prices start at:
AU$1,095 ($1,425), everything included.
You might also like:
Ayana Resort and Spa (Jalan Karang Mas Sejahtera, Jimbaran, Bali, +62 361-702-222. www.ayanaresort.com), the official sponsor of the 2011 Bali International Traithlon and home to an Aquatonic Seawater Therapy Pool.
Rawai Muay Thai Camp
43/42 M.7 Soi Sai Yuan Rd., Rawai, Phuket +66 814-769-377, www.rawaimuaythai.com
If that beach training scene in Rocky III still plays in your head, you can finally act it out, Muay Thai style. Run by brothers Tuk, Li, Fin and Hehm, Rawai is one of southern Thailand's most popular Muay Thai gyms. Known for its family atmosphere and dedicated coaching staff, Rawai opened its doors to foreign students in 2003.
Programs on offer:
A day here begins with a 7:30am run followed by Muay Thai training (sparring, pad work and technique development). The morning training session ends with weights, stretching or yoga and afternoon training follows lunch. Rawai recommends stays of between one and three months to get the best results, but as we aren't all blessed with that much free time, they also offer daily training rates. However long you stay, you'll not only leave with better fitness and combat skills; Rawai's programs also help you detox and break bad habits like smoking.
You'll remember it for:
Your own Rocky beach scene to boast about of course. And if anyone ever tries to cross you, they're going down.
Prices start at:
Accommodation starts at B500 ($20) per night and training starts at B500 ($20) per day.
You might also like:
Tiger Muay Thai (7/6 Moo 5 Soi Tad-ied, Ao Chalong, Muang, Phuket, +66 (0)76-367-071, www.tigermuaythai.com), one of the biggest names in the Muay Thai and Mixed Martial Arts arenas. You might remember some of their fighters kicking ass at last year's Martial Combat.
The Fitness Holiday Bootcamp
The Spa Resort Chiang Mai, 165 Moo 4 Huaysai, Mae Rim, Chiang Mai, www.fitnessholiday.net
The last time you were guaranteed eight to 16 pounds of weight-loss, it either involved pills, liposuction or compulsory military service. Founded by Louise and Richard Thomas, The Fitness Holiday promises to help you shed that weight amid the natural beauty and cultural wealth of northern Thailand.
Programs on offer:
The Fitness Holiday's week-long Bootcamp is a morning-toevening holistic weight loss program. On top of the prerequisite physical activity (cardio, combat, cycling and Pilates), your journey will be aided by a delicious, low calorie menu, fat-burning sauna treatment, massage sessions and nutritional advice.
You'll remember it for:
The sights, sounds and people of Chiang Mai (tours to the surrounding attractions are available), and the joy of not having to suck in your stomach anymore.
Prices start at:
B38,270 ($1,595), everything included.
You might also like:
Lamai Muay Thai Camp (82/2 Moo 3, Lamai Beach, Maret, Koh Samui, +66 (0)77-418-430, www.lamaimuaythaicamp.com), a dedicated Muay Thai gym with a just-opened cardio and weights facility.
Get Soul
Look after your mind and it'll look after you.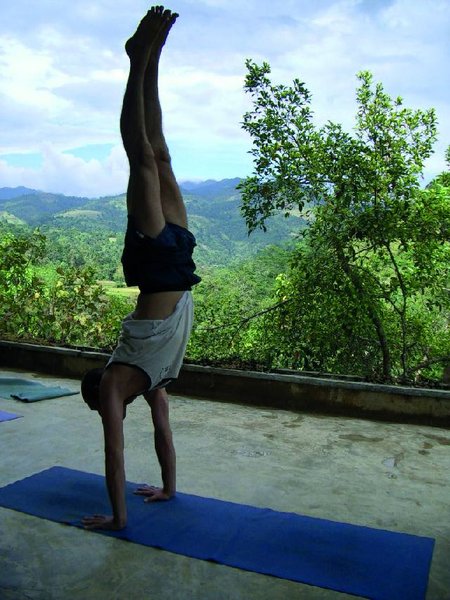 The Kandy Samadhi Centre
Kukul Oya Rd., Sri Lanka, +94 81-447-0925, www.thekandysamadhicentre.com
Samadhi—a Sanskrit term referring to a state of total meditation. A 50-minute drive from Kandy, this lush hideaway is nestled high up in the hills and offers almost total seclusion from the rest of the world; you won't get a mobile signal up here. This isn't a five-star retreat but a tranquil, templelike sanctuary with spacious verandahs, lotus ponds, herb gardens and artistic fixtures, with breathtaking views of the nearby hills and paddy fields.
Programs on offer:
The Centre specializes in ayurvedic treatment, particularly the Sherodhara Oil drip. Its ayurvedic consultant can also recommend the right diet and treatment for whatever ails you, be it an everyday condition, a disorder or a serious illness. Tours and nature walks to surrounding areas are available, as are barefoot shiatsu massage sessions. And we wager you'll rethink your attitude towards vegetables after a meal here, as the ingredients for the exclusively vegetarian fare are picked fresh before each meal.
You'll remember it for:
The morning mists, the tasty organic food, the stunning greenery and the feeling of absolute rejuvenation upon leaving the place.
Prices start at:
US$45 ($57) a night.
You might also like:
Siddhalepa Ayurveda Health Resort (Samanthara Rd., Pothupitiya, +94 38 428-4996, www.ayurvedaresort.com)—yet another serene, lush niche on the south-western coast of this teardrop isle. The sparkling blue waters of the Indian Ocean are postcard perfect. Further afield and higher up in Bhutan, Uma Paro (Paro, +975 (8) 271-597, www.uma.paro.como.bz) is an incredible blend of luxury, nature and Himalayan Zen.
ONEWORLD retreats Kumara
Jl. Suweta, Banjar Sambahan, Ubud, Bali, +62 361-972-685, www.oneworldretreats.com/ubud_resort.php
Perched high above slopes of beautiful paddy fields, Bali's artistic and cultural nerve center is a refreshing antithesis to the backpacker-laden towns to the south. The Kumara, as it's fondly known, has 10 sophisticated rooms, verdant gardens, two pools and lots of nature-based fixtures, from gorges to a small river.
Programs on offer:
You can opt for packages that include yoga lessons for beginners, spa treatments ranging from massages to facials, and meditation classes. Meals are clean, fresh, organic and utterly delicious. Regulars who flock here annually describe this place as heaven on earth.
You'll remember it for:
The ultimate detox, de-stress and rehab holiday. We're not for flippant marketing catchphrases, but you'll definitely leave this place "a new you."
Prices start at:
US$117.60 ($148) per night.
You might also like:
Zen Resort Bali (Ds. Ume Anyar Seririt, Singaraja, +62 3629-3578)— away from the crowded southern parts of the island, it's situated on the laidback northern coast. Zen touts itself as Bali's "first integrated ayurveda, yoga and nature resort."
Get Better
The path to wellness involves lots of lying back, soaking, sinking into things and being kneaded.
The Banjaran Hotsprings Retreat
1 Persiaran Lagun Sunway 3, Ipoh, Perak, +60 (5) 210-7777, www.thebanjaran.com
This eco-friendly retreat spreads traditional Chinese, Malay and Indianesque treatments across its extensive menu. Just a two-hour drive from Kuala Lumpur, within the Tambun mountain range, it's surrounded by natural wonders. Banjaran's villas offer three different bathing options—the rainforest shower, geothermal hot dipping pools and ice baths.
Programs on offer:
Programs last from three to 21 nights and include accommodation. Targeting those battling their biological clocks, the Longevity program features organic anti-ageing facials and body polishes, antioxidant restoration and a Pranayama Breathing session. The Rejuvenation program lets you enjoy organic rejuvenation facials, traditional Malay and Warm River Stone massages and a Reiki or Chakra Balancing treatment. For those who need inner and outer cleansing, the Detox program comes with organic detox facials, a nutrition consultation, a colonic hydrotherapy session and Chi Nei Tsang abdominal massages.
You'll remember it for:
The KuuSh 24 Carat Gold Facial. Touted as the most powerful antiaging element, this ayurvedic treatment promises healthier, refreshed, more elastic skin through the removal of toxins. Gold diggers take note.
Prices start at:
RM1,800 ($750) a night.
You might also like:
The Datai, Langkawi (Jalan Teluk Datai, Pulau Langkawi, Kedah, +60 (4) 959-2500, www.ghmluxuryhotels.com) is another rainforest retreat specializing in massages, body polishes and bathing ceremonies with Balinese, Indian and Tibetan themes. Across in East Malaysia, Borneo Highlands Resort (Jalan Borneo Heights, Padawan, Kuching, Sarawak +60 (8) 257-7930, www.borneohighlands.com.my) is known for its treatments inspired by the native Bidayuh tribe.
Kamalaya Wellness Sanctuary and Holistic Spa
102/9 Moo 3, Laem Set Rd., Na-Muang, Koh Samui, Suratthani, +66 (0)77-429-800, www.kamalaya.com
Away from the tourist bustle of Koh Samui and atop a secluded hill, accommodation options include rooms, suites and villas with private pools overlooking the open sea. The resort's ethnic and rustic furnishings and statues of deities give it a real spiritual vibe.
Programs on offer:
Detox, yoga, stress and burnout management, fitness and weight control. The Kamalaya Personal Yoga Synergy program, a private session for both beginners and experts, is an obvious choice—it helps you master asana (physical posture), pranayama (breathing) and meditation. The three- to seven-night packages include accommodation, airport transfers, meals, usage of fitness facilities, a wellness consultation, Body Bio-Impedance Analysis, and Vital Essential Oil ayurvedic and Indian massages.
You'll remember it for:
The Monks' Cave. Contemplate on your boo-hoos and midlife crises in these silent chambers, where the monk Arjan Daeng, renowned for his ability to communicate with other life forms, once resided.
Prices start at:
B6,500 ($270) a night.
You might also like:
The Spa Resort Koh Samui (Lamai Beach, Koh Samui, Suratthani, +66 (0)77-230-855, www.thesparesorts.net), a rustic beachfront retreat hosting themed yoga programs.
The Farm at San Benito
119 Barangay Tipakan, Lipa City, Batangas, +63 2884- 8074, www.thefarm.com.ph
If you're after the charm of a kampong stay, The Farm at San Benito won't disappoint. Set against misty mountains, its suites and villas resemble the traditional rice barns and thatched-roof houses of the Philippines with a muster of roaming peacocks sealing the deal.
Programs on offer:
The prevention program promises better health, vitality, energy and longevity for guests. This four-night stint offers nutritional microscopy, colon hydrotherapy sessions, wheatgrass infusion therapy and kidney cleansing, coupled with spa treatments such as Hampol, Hilot massage, skin kayud and kawalag body detox—all of which utilize local herbs and methods. The package includes return airport transfers, accommodation, meals, holistic health consultation and activities such as yoga, meditation and Mandala flower arranging. Their vegan restaurant Alive! prepares food using dehydrators which lock in nutrients and enzymes usually destroyed by cooking.
You'll remember it for:
The Chlorophyll Body Wrap. That green pigment is a powerful antioxidant which cleanses your lymphatic system and alkalinizes your body. It's also an excuse to look like The Hulk.
Prices start at:
PHP7,000 ($200) a night.
You might also like:
Mandala Spa and Villas (Boracay Island, Malay Aklan, +63 362-885-858, www.mandalaspa.com)—situated on a private beach on Boracay Island, they offer three- to 14-day detox programs.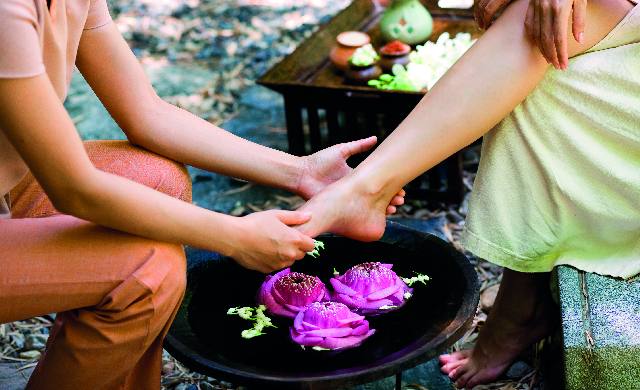 Chiva-Som
73/4 Petchkasem Rd., Hua Hin, Prachuab Khirikhan, +66 (0) 3253- 6536, www.chivasom.com
This retreat bagged six major industry awards in 2010 alone. Located on the Thai royals' favorite beach Hua Hin, accommodation options include ocean view rooms, traditional pavilions and suites. It brings in renowned practitioners to conduct wellness classes and programs. The usage of cameras and other electronic devices outside the rooms isn't allowed, so don't even think of "checking in" on Facebook.
Programs on offer:
Their three- to 28-night packages feature holistic therapies, beauty services from the Niranlada Cosmetic Beauty center and the usage of water therapy suites on top of an impressive list of massages, facials and manipedis. If you stay longer, you'll benefit from their crystal therapy, incorporating ancient art and modern energy techniques to balance the body's chakra system.
You'll remember it for:
Its exclusive treatments for men, such as the Volcanic Pumice Polish that revitalizes and hydrates tired skin. We're glad someone finally got round to addressing men's spa needs.
Prices start at:
B44,550 ($1,850), everything included.
You might also like:
Six Senses Sanctuary (32 Moo 5, Tambol Paklok, Amphur Thalang, Phuket, +66 76-371-400, www.sixsenses.com), another beachfront retreat featuring oriental spa services such as Chinese acupuncture, Taoist Chi Nei Tsang detox, full-body Shiatsu and foot acupressure.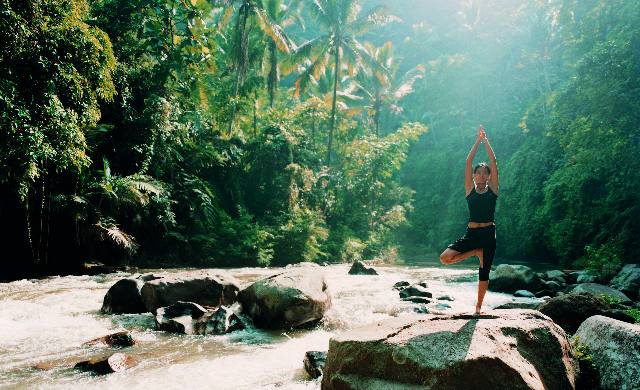 COMO Shambhala Estate
Banjar Begawan, Desa Melinggih Kelod, Payangan, Gianyar, Bali, +62 361- 978-888, www.cse.como.bz
Sitting on the pristine hills of Ubud, COMO Shambhala Estate impresses guests with its dramatic surrounds of rice fields and the Ayung River Gorge. Rooms and suites echo elements of Javanese and Balinese tradition, each with a distinct personality.
Programs on offer:
Customized packages running the gamut of therapies, fitness, retreats and wellness, as well as tai chi, trekking and yoga. The estate's Cleansing program incorporates good nutrition and daily elimination to keep the liver, bowels, kidney and skin in top-notch condition. Its three to seven-night packages include accommodation, meals, return airport transfers, wellness consultation, massages and cleansing treatments. Another favorite is the Javanese Royal Lulur Bath, a beauty ritual from the Royal Palaces of central Java.
You'll remember it for:
Guinot Hydradermie Facial. Promising cell-repair and a radiant glow, it penetrates the skin with an electric current. One can only hope that the people who operate this thing know what they're doing.
Prices start at:
US$535 ($675) a night.
You might also like:
The Golden Rock Retreat (Dusun Aas, Desa Bunutan, Abang, Karangasem, Bali, +62 828-9700-8592, www. theretreatbali.com) sits on Bali's east coast and offers cleansing programs like Bio-Magnetic Resonance which realigns the body's energy field