The ultimate guide to what to do in Bangkok this weekend.
Thu, Sep 21

This contest calls on dancers to form teams to battle and show off their skills, with prizes TBA. Message
bit.ly/2eB96RK
to register.
Sep 21. Game Over, Liberty Plaza, Sukhumvit Soi 55, 02-170-7684. B200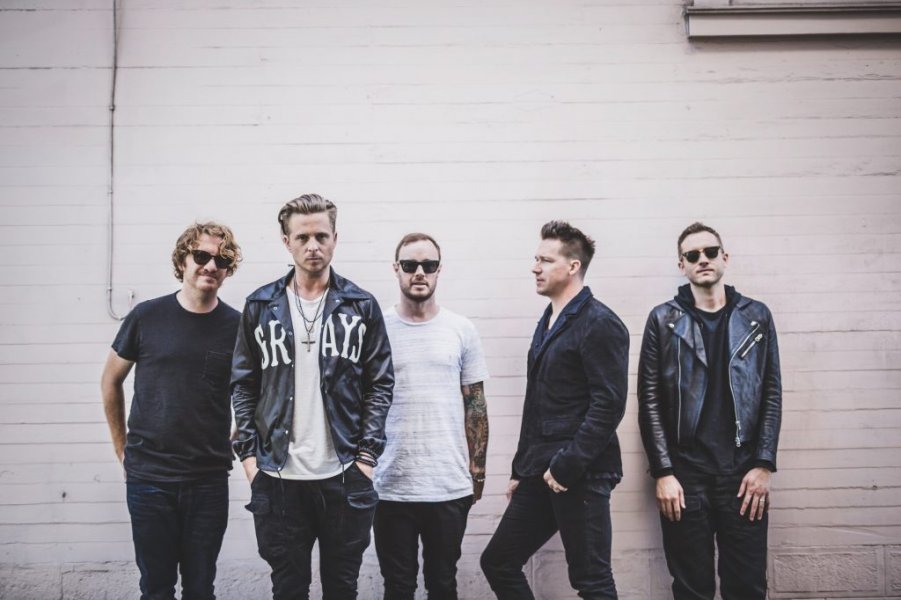 The American pop-rock band brings hits like "Apologize," "All the Right Moves" and "Counting Stars" to perform at its first live show in Thailand.
Sep 21. Impact Arena, Muang Thong Thani, 99 Popular Rd., 02-833-4455. B2,000-5,000

Painter and woodcut printmaker Verapong Sritrakulkitjakarn (Ayino) presents works that reflect and question society.
Sep 21-Oct 31. S.A.C. Subhashok The Art Centre, 160/33, Soi Sukhumvit 39, 02-662-0299. Free
---
Fri, Sep 22
The Latin American bar transforms itself into a laboratory with another themed party based on the cult series Breaking Bad.
Sep 22. Revolucion Cocktail, 50 Sathorn Soi 10. Free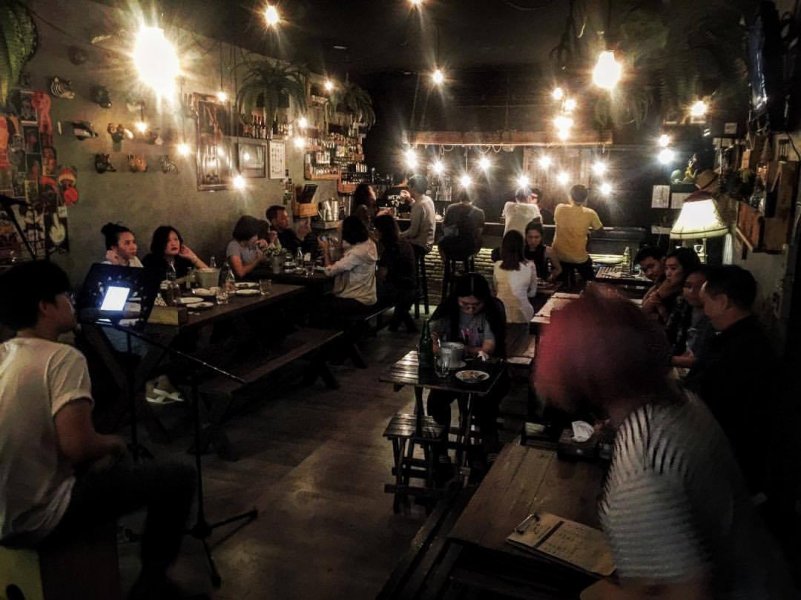 The bar known for supporting the Thai craft beer scene throws a mafia-themed party introducing a new brew by X-Beer brewery.
Sep 22. Where Do We Go, Ladprao Wanghin Rd., 094-548-2326. Free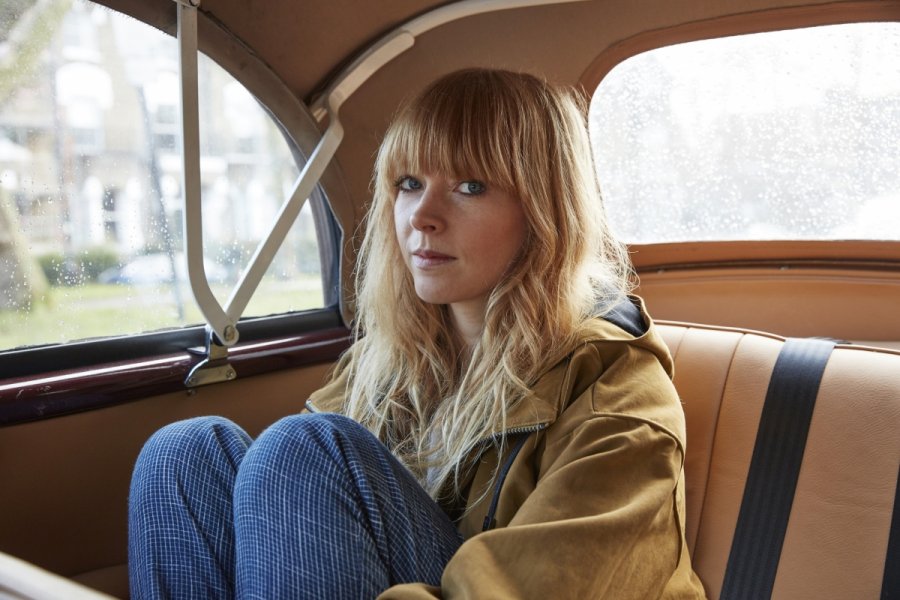 The British singer-songwriter performs songs from her new album Something's Changing accompanied by the artist's short documentary on the rooftop of Heaven at ZEN.
CentralWorld, 4, 4/1-4/2, 4/4, Ratchadamri Rd., 02-635-1111. B750
A party fusing fashion and EDM sounds from international DJs like Herobust, Bass Modulators and Heatbeat. Advance tickets available on
bit.ly/2xxWuGb
or B1,800 at the door.
Sep 22. Muang Thai GMM Live House, 8/F, CentralWorld, 999/1 Rama 1 Rd. B1,200-1,800

This progressive house music festival promises international DJs like Cartel from the UK, Marnik from Italy, HOLL&RUSH and Jaggs from Holland.
Sep 22. Centerpoint Studio Thailand, 9, 11 Sukhumvit Soi 105, 02-361-9229. B1,500-30,000
Over 20 artists, including Beejoir, Alex Face and Glue Bag, present prints using etching, woodcut, lithograph and silk screen techniques.
Sep 22-Nov 30. Kalwit Studio & Gallery, Wireless Soi 2 (Ruamrudee). Free

The Mexican artist explores the topic of migration through large-size watercolor paintings and a video piece made using Google Maps and crowd-sourced images.
Sep 22-30. Cho Why, 17 Soi Nana, Charoen Krung Rd. Free

One of the few Thai stand-up comedians, A-Katanyu, presents his first major show.
Sep 22-23. KBank Siam Pic-Ganesha, 7/F, Siam Square One, Rama 1 Rd., 02-257-2899. B500-1,800
---

Sat, Sep 23
Set sail on the Chao Phraya River and try beers from the likes of Chitbeer, Devanom, Lazy Cats, Wizard Beer, Mickleheim and Red Stone, along with live bands and a barbecue. Register at Chitbeer Koh Kret at 5pm and travel at 6pm.
Chit Beer, 219/266 Baan Suan Palm Pakkred, Nonthaburi, 089-799-1123. B1,700 in cludes 2 drinks and food.
The launch event for the new book by Jidanun L. will also feature a mini rock concert Harmonic Distortion. Dress code is blue.
Sep 23. Jam, 41 Charoen Rat Soi 1, 083-5451-833. Free
The gay-friendly party organizers throw a luk thung concert under the theme of cafe girl with special guest Yui Yardyer.
Sep 23. Muang Thai GMM Live House, 8/F, CentralWorld, 999/1 Rama 1 Rd., 02-635-1111. B500

The "world's largest paint party" makes its Thailand debut with massive EDM DJs like Bassjackers, Andrew Rayel, Party Thieves, Technoboy, Wasted Penguinz, Ape Drums and Bonnie X Clyde.
Sep 23. Centerpoint Studio Thailand, 9, 11 Sukhumvit Soi 105, 02-361-9229. B2,200-4,000Film: What the Film Short Film Festival 2
Chang Chui teams up with What the Film (WTF) and Horrorclub.net to host the second edition of the short film festival dedicated to rising directors with unique styles of storytelling. Screening starts at 5pm.
Sep 23. Chang Chui, 460/8 Sirindhorn Rd., 086-388-3303. Free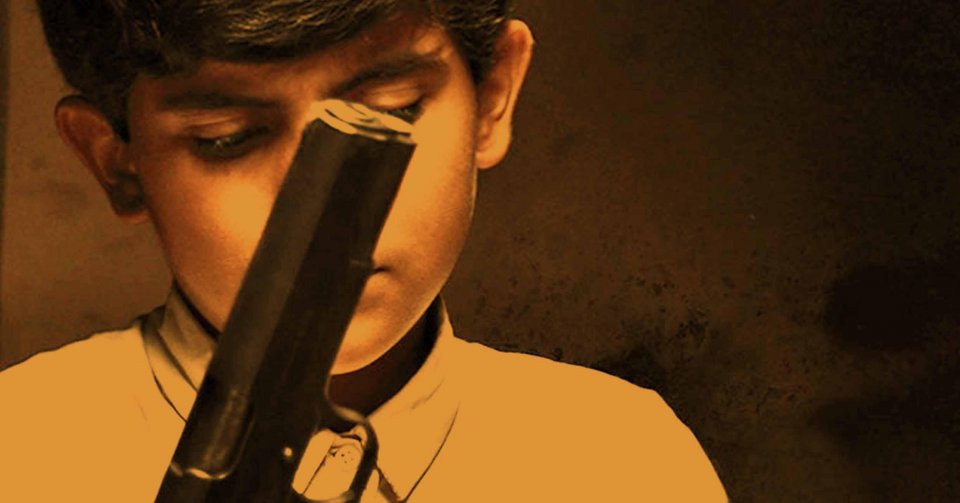 The Mexican Embassy presents a festival of contemporary films, like Burros directed by Odin Salazar Flores, along with a selection of shorts.
Sep 23-24. Cho Why, 17 Soi Nana, Charoen Krung Rd. Free
---
Sun, Sep 24
One of China's top orchestras, conducted by Zhang Ling, perform "Overture to Candide" by Leonard Bernstein, "The Butterfly Lovers Violin Concerto" by He Zhanhao and Chen Gang, with a finale of 'Symphony No. 9 in E Minor from the New World" by Antonin Dvorak. As part of this year's Bangkok's International Festival of Dance and Music.
Sep 24. Thailand Cultural Centre, Ratchadaphisek Rd., 02-262-3456. B1,000-3,500

Online film community Horrorclub.net and Chang Chui host the screening of cult '90s horror film Mah, considered the second film in Thailand's history to feature a monster. Afterwards, there'll be a Q&A session with the film's director, Leatlit Jansanjai, and a discussion about old films with copyright owner. The screening starts at 2pm.
Sep 24. Chang Chui, 460/8 Sirindhorn Rd., 086-388-3303. Free