Apichatpong Weerasethakul and his independent film studio Kick the Machine Films take over Bangkok CityCity Gallery (13/3 Sathorn Soi 1, 083-087-2725) for two evenings of film screenings and live performances this weekend (Oct 28-29).
"Metaphors: an evening of sound and moving image with Kick the Machine" will feature live performances and 17 short films.
The contributing artists are Apichatpong's friends and collaborators, and include Akekarat Homlaor, Chatchai Suban, Kissakorn Thinthupthai, Nach Widner, Chalermrat Kaweewattana, Lee Chatametikool, Suchada Sirithanawuddhi, Sompot Chidgasornpongse, Yingsiwat Yamolyong, Chai Siris, Thanart Rasanon, Sakda Kaewbuadee, Akritchalern Klayanamitr, Koichi Shimizu, and Chaiplerk Bhatanadamrongchit.
The event will pair moving images and live music, creating a more immersive experience because music, the artists believe, is able to express more than words alone.
Shows begin at 8pm on both Saturday and Sunday. Tickets are B700 and available here.
---
Make sure you get to these performances: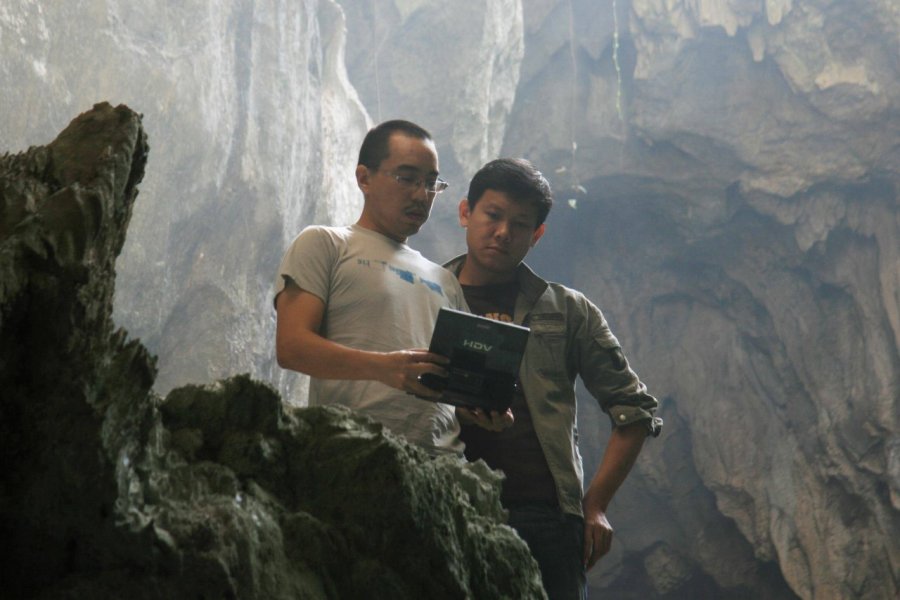 La Vie Chantee by Sakda Kaewbuade
A 15-minute live performance depicting Sakda's life accompanied by songs from Apichatpong's Cannes award-winning Tropical Malady (2004). The performance spans the years in Sakda's hometown, his struggles as a laborer, and his being cast in Apichatpong's films. It ends in the present day with the actor's life in France.
Vapour by Apichatpong Weerasethakul
Vapour is set in Toongha, a village in the Mae Ram district. Toongha is both Apichatpong's home and the backdrop for 60 years of conflict between the people are the state. The silent film captures the village on a day it is taken over by mist. The screening will be accompanied by live music from local musician Thanart Rasanon.
An excerpt from Fever Room by Apichart Weerasethakul
A performance that follows two protagonists, Jen and Itt, who cross paths in each other's dreams. Through its allegories and metaphors, this work of art turns a mirror on the current state of Thailand.