Steeped in history yet careering headfirst into the modern age, Saigon is a clash of cultures where multinational franchises and fiercely determined independents compete on every corner. With new bars, galleries and restaurants cropping up weekly, there's never been a better time to explore Vietnam's largest city.
District 1
Any first timer to HCM is bound to head straight into the eye of the storm and District 1 is undoubtedly still where the action's at.
Eat
For local fare, order delicious fresh prawn spring rolls (VND75k) and incredible crunchy garlic rice (VND45k) at Bep Me In's (136/9-10 Le Thanh Ton, P. Ben Thanh, +84-28-3824-4666) homey back-alley haunt, or brave the four-story climb to Secret Garden's (158 Pasteur, Ben Nghe, +84-90-990-46-21) fairy-lit rooftop for xoi chien (deep-fried sticky rice with minced pork and shrimp, VND95k).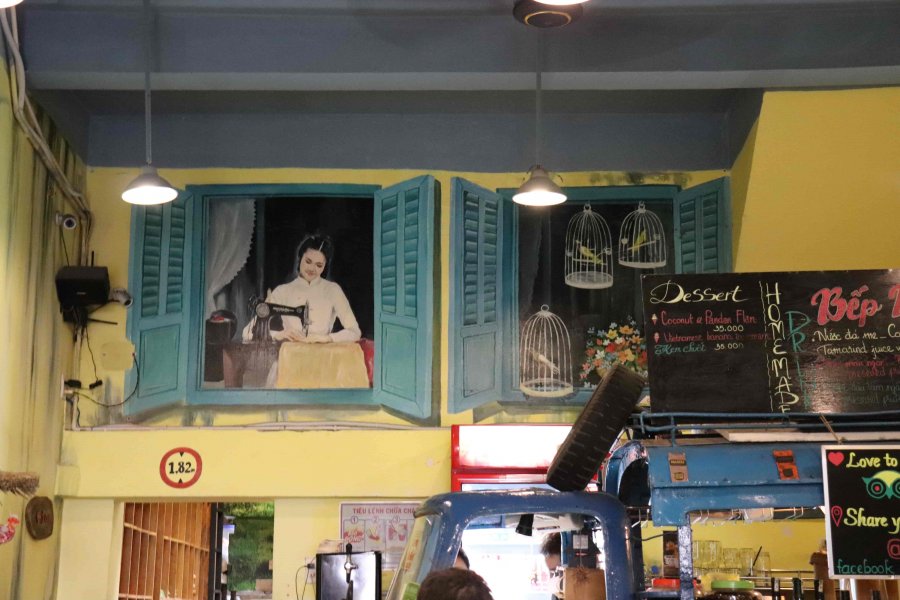 Bep Me In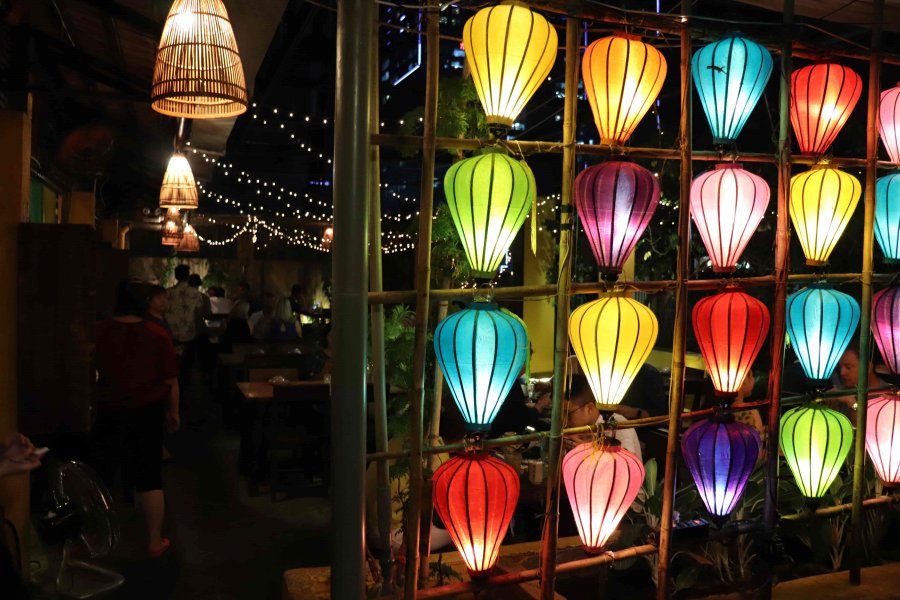 Secret Garden
For casual fine-dining, the well-heeled and in-the-know flock to Quince's moodily lit French colonial haunt, where beautifully executed rustic-industrial design meets daily-changing dishes, like tender charred BBQ octopus (VND190k) and juicy theatrically smoking wood-roasted yellow coquelet (VND570k), meticulously served from an open kitchen. A new indoor-outdoor bar is also slated to open upstairs in early 2019.
Quince
For mouthwatering pizza, try late-night Pizza 4P's (multiple branches—try 8 Thu Khoa Huan, +84-28-3622-0500), or for ribs and craft beer, head to the riverside Quan Ut Ut (168 Vo Van Kiet, +84-28-3914-4500). Veggies can find refuge at Hum Vegetarian (2 Thi Sach, Ben Nghe, +84-28-3823-8920), while seafood lovers shouldn't miss Mediterranean-style Fresh Catch (4A Phan Kế Bính, +84-839-406-969).
If you like to booze as you eat, head to El Camino's (91 Pasteur, +84-90-926-1988) super-friendly hideaway for old-school hip-hop, Mexican-Korean fusion tapas—try the Dalat green chili poppers (VND135k) and tacos (VND135k/ three)—and heavy-pour whiskeys or frozen Margaritas (both VND135k).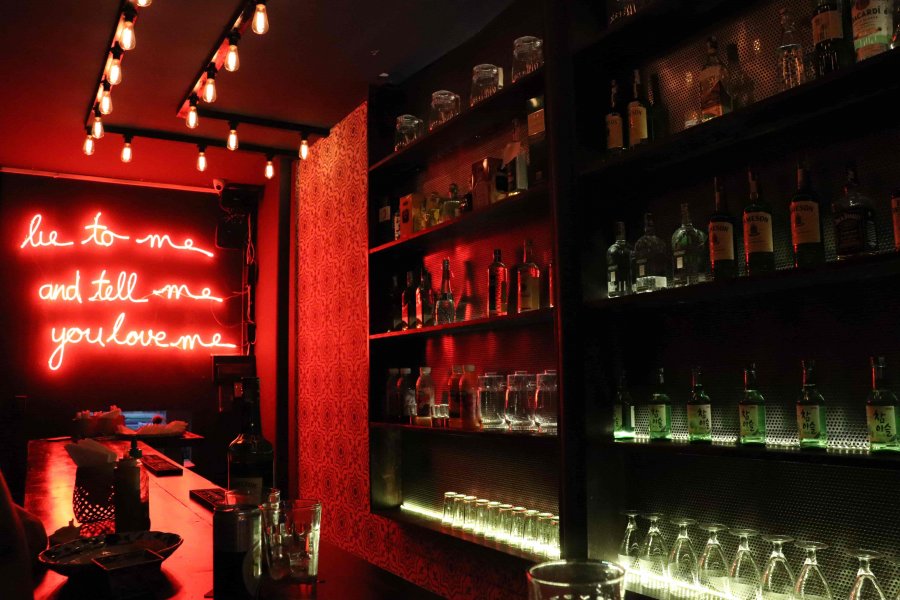 El Camino
Drink
Saigon loves a speakeasy, from Rabbit Hole's (138 Nam Ky Khoi Nghia, +84-28-3823-4896) heady mix of mellow jazz, vaulted roofs, cigarette smoke and old-school spirits (cocktails from VND200k), to Snuffbox (14 Ton That Dam, +84-94-1701-888), where potent cocktails (from VND180k) and live music combine in an effortlessly cool, artsy setting. If you're seeking a more hardcore vibe, The Observatory's (85 Cach Mang Thang 8) rooftop perch has become the go-to for pumping techno into the early hours.
Rabbit Hole
Snuffbox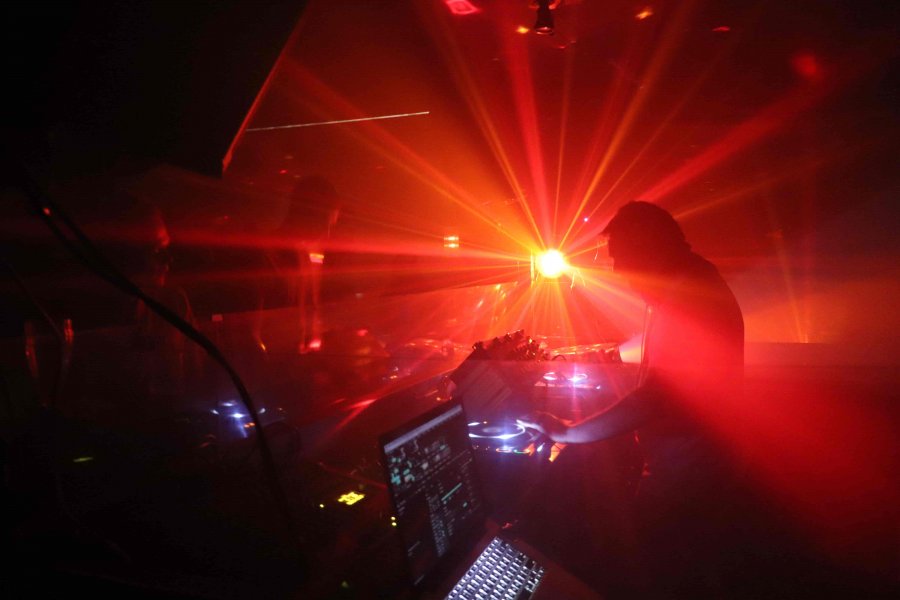 The Observatory
Do
The War Remnants Museum (28 Vo Van Tan, Phuong 6, +84-28-3930-5587. VND40k/person) is harrowing but essential, while the elegant French colonial Fine Arts Museum (97A Pho Duc Chinh, +84-28-3829-4441. VND10k) houses historic propaganda art and statues.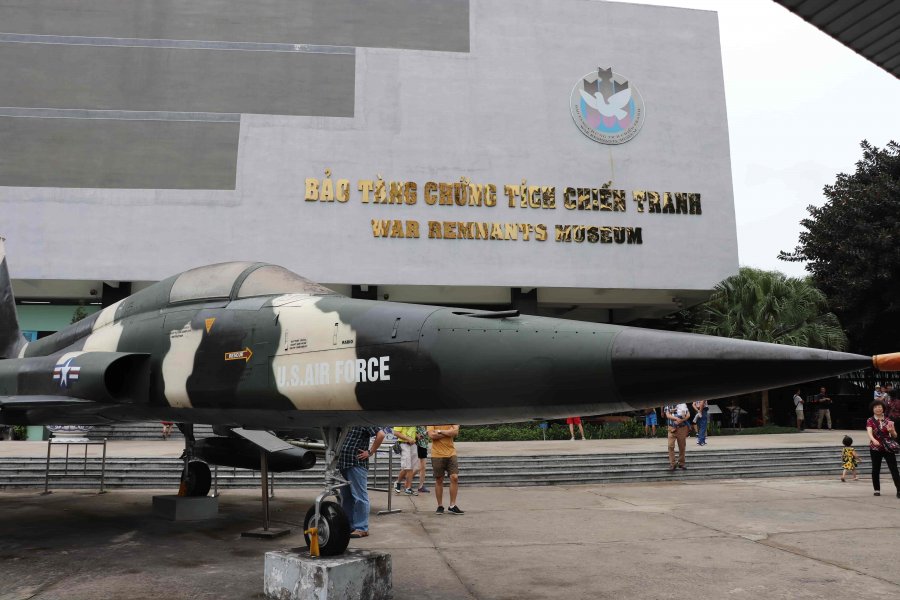 The War Remnants Museum
For vintage finds, head to the same crumbling, graffitied building as Snuffbox (14 Ton That Dam) for an array of tucked away boutiques, or the quirky Mayhem near Bep Me In (136/1 Le Thanh Ton).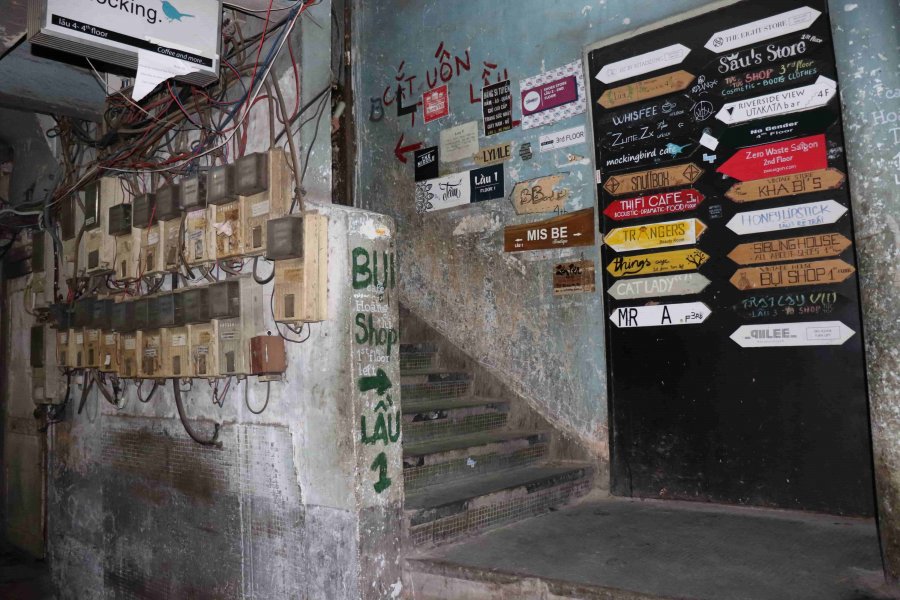 14 Ton That Dam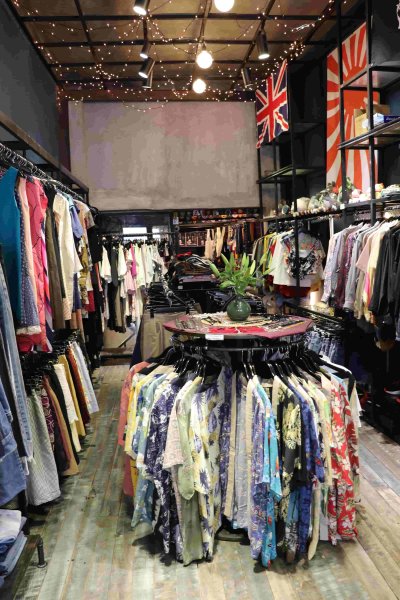 Mayhem
The delipidated Cafe Apartment (42 Nguyen Hue) block is stuffed full of Insta-worthy boutiques and cafes, like Saigon Oi—get there quick, as businesses have been threatened with eviction due to new laws.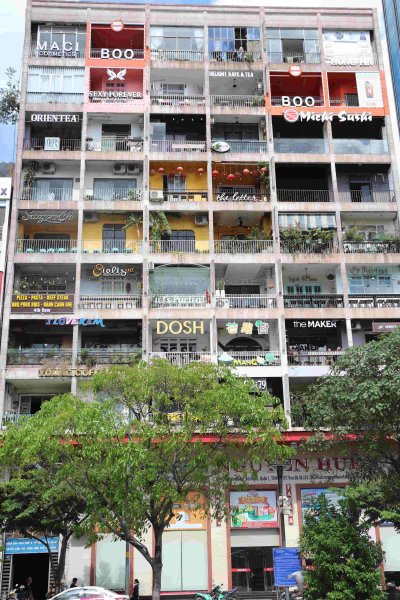 Cafe Apartment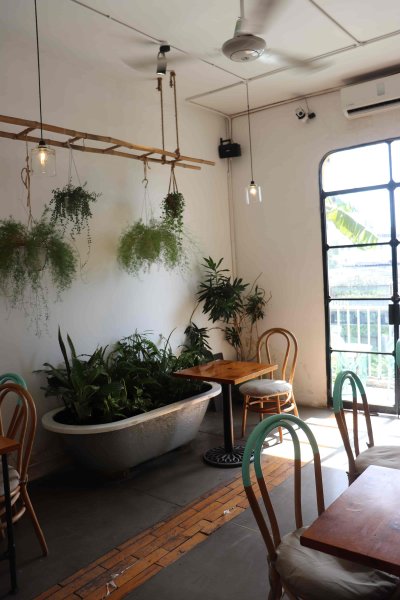 Saigon Oi
For massage try Miu Miu Spa 2 (2B Chu Mạnh Trinh, +84-28-6680-2652. From VND200k) or Moc Huong (9C Duong Ton Duc Thang, +84-28-3911-7118. From VND200k), or for a combination of wine and pampering, head to Merci Nail Spa (17/A6 Le Thanh Ton, +84-28-3825-8799.
Stay
Le Meridien
This 22-floor riverside hotel soars above the city skyline, with 323 sleek rooms fitted out in red, black and white with glass-walled bathrooms (from around B4,700/night). Local artwork gives character throughout, from the giant bubble chandelier overhanging reception, to the sculptural cranes that swoop up the atrium. Watch the sunrise over the river from the ninth-floor pool before refueling with the complimentary fresh-roasted coffee at the lobby cafe. Note: you also get a free pass to The Factory (see D2 - 'Do'), encouraging you to explore the "other side" of the river.
3C Ton Duc Thang, District 1 (or N10° 46'E 106° 42'), +84-8-6263-6688. www.marriott.com/hotels/travel/sgnmd-le-meridien-saigon
Le Meridien
---
District 2
If you're tired of the high-octane, horn-honking chaos that is District 1, then this artistic hub bursts with energy from cafe-galleries, bars and hipster haunts at every turn.
Eat and Drink
A wander down buzzing Duong Thao Dien reveals everything from coffee at Dolphy Cafe (31 Duong Thao Dien, +84-93-808-4985) to American eats at Eddie's Diner (71 Duong Thao Dien, +84-28-2253-6706). Don't miss the quiet side-street housing An Cafe (10 Tran Ngoc Dien, +84-90-305-0710), where great coffee and delectable Vietnamese pancakes are served in a tranquil indoor-outdoor hideaway. For daytime chilling, check out the floral Family Garden (28 Duong Thao Dien, +84-91-366-2887)—a green complex filled with cafes.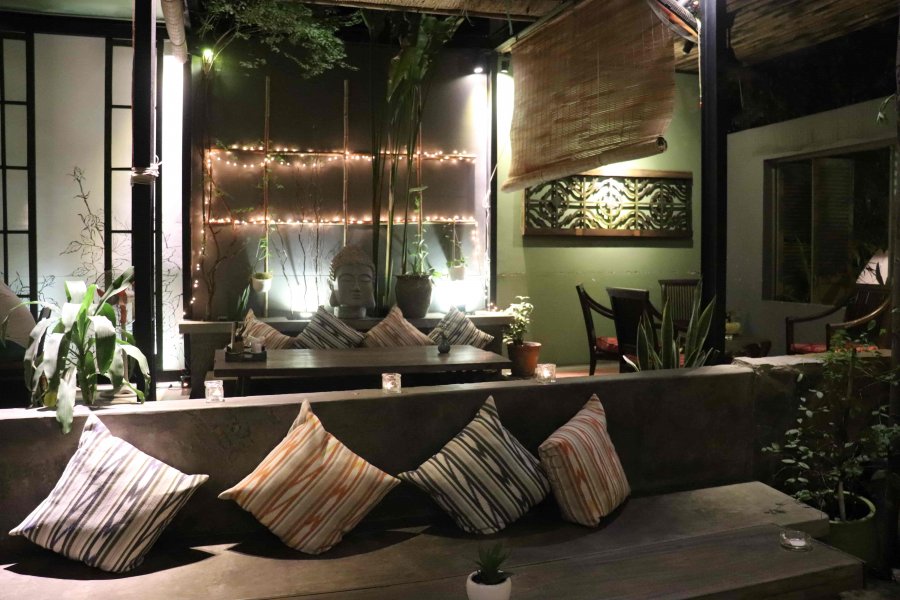 An Cafe
Do
The Factory (15 Nguyen U Di, Thao Dien Ward, +84-28-3744-2589, VND40k entry) is a new two-floor contemporary arts center, fronted by a striking skewed container and housing exhibitions and installations by local artists.
The Factory
More art can be found in multi-use spaces, like the chilled-out Soma Art Lounge (6B Le Van Mien, +84-90-236-57-80). A visit to Saigon Outcast (188/1, Nguyen Van Huong, +84-90-236-5780) is obligatory if you're in the area—follow splashes of graffiti past a half-pipe and a 50 ft. climbing wall (from VND200k, including equipment) into the open air courtyard for craft beers (from VND70k) and comfort food with indie films.
Saigon Outcast
Stay
Villa Song
Set in a white, colonial-style mansion on the riverbank, Villa Song's 23 rooms each come with unique local artwork and furnishings. Warm creams, gold lacquering, black marble and an all-inclusive mini bar feature in the luxurious, romantic Imperial Suite (from around B15,800) with its two balconies: one overlooking the river and the other the hotel's striking pool. The cosier Writer's Room starts from around B5,100/night. Relax with unlimited local and Western a la carte breakfast before exploring nearby galleries and the buzzing Duong Thao Dien neighborhood. The compact onsite spa offers relaxation in the form of therapeutic 75-minute Warm Stone Treatments (VND1,208k). Don't want to stay in? The hotel's inclusive private speedboat takes you to the center in 15 minutes.
197/2 Nguyen Van Huong St., Thao Dien Ward, D2, +84-28-3744-6090. www.villasong.com
Villa Song
---
BK Asks

Calvin Bui, Owner/Chef at El Camino
"I don't know a more iconic Saigon staple than Ca Com Minh Duc. Total no frills, it's been around forever and it probably feeds about 2k of Saigon's hungriest every day."

Julien Perraudin, Head Chef at Quince
"Pho Phu Vuong is one of my favorite pho, if not my favorite pho place in Saigon—they're also listed in the top 50 best street food in the world! Lang Nuong Nam Bo is an impressive restaurant in District 10—it's noisy, packed and really hectic and they do by far the best BBQ suckling pig I've ever had in my life."
Chang Híp, Restaurant Manager
"You can set your mind free at Fly Mindz Art Gallery—it was established by Vietmax, a film director who's well-known as one of initiators of Vietnamese hip hop culture. Also, La Viet Coffee—they plant, process, roast and brew the coffee themselves, you can even take a short tour around the factory."
Essentials
B1 = VND710
Flights from Bangkok to Ho Chi Minh from around B2,900 return with AirAsia