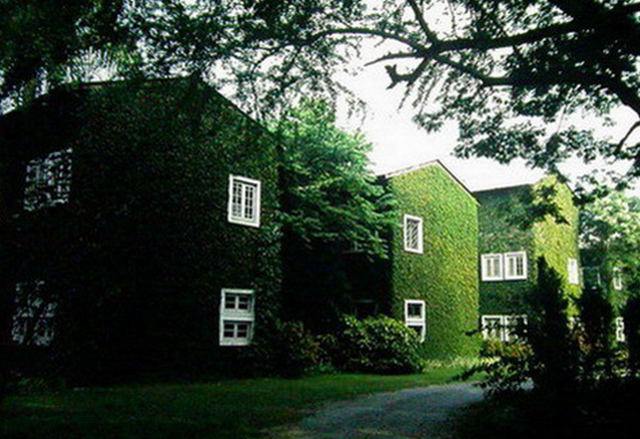 Kaomai Lanna Resort
Home (2012)
Location: Kaomai Lanna Resort, Chiang Mai
Though only partly filmed in Chiang Mai, the hometown of director Chukiat Sakveerakul (who also directed 2007's Love of Siam), the memorable wedding scene between Preeya (Noon Sriapan) and Sie Leng (James Ruengsak) takes place at the Mexican daisy-covered Kaomai Lanna Resort.
Do: The resort, which is made up of 18 old tobacco barns converted into 36 gorgeous rooms, currently offers a three-day-two night deal for B9,480 per person or B12,956 per couple. Included in the package is a 60-minute spa treatment, Lanna culture tour and dinner.
Read our roundup of the best new venues in Chiang Mai at goo.gl/lWo4BD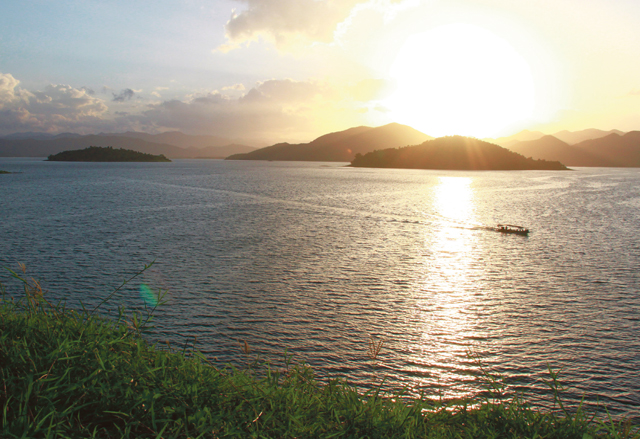 Kaeng Krachan Dam credit by Giant Rabbit
Teacher's Diary (2014)
Location: Kaeng Krachan Dam, Petchaburi
This GTH production about teachers working at a floating school on a reservoir in Lumphun (we ranked it this year's best movie, see page 6) was actually filmed at Kaeng Krachan National Park in Petchaburi Province, known for being home to some of Thailand's most diverse wildlife.
Do: Take a boat trip on the scenic reservoir to see the film's principal location, though the floating school has now been demolished. If you have more time, be sure to camp in Kaeng Krachan National Park. It's one of the few places in Central Thailand that's shrouded in mountain mist all year round. During the summer, Pa La-U Waterfall is also at its most splendid as millions of butterflies gather around the area.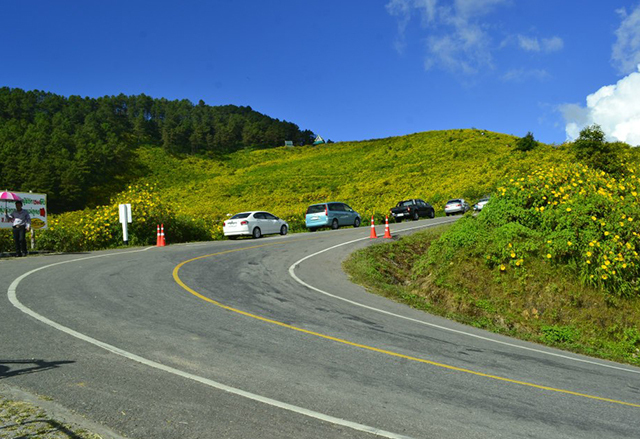 Thung Dok Bua Thong (Doi Mae U Kor) credit by TAT
The Melody (2012)
Location: Doi Mae U Kor, Mea Hong Son
The flower fields around the peaceful town of Mae Hong Son were famous long before this love story about a pianist and his leukaemia-suffering love interest, but director Tossapon Srisukontarat has put the spotlight back on the once-a-year spectacle of bright yellow dok bua tong (Mexican sunflowers) blanketing a thousand-rai area of Doi Mae U Kor mountain.
Do: Visit during Dok Bua Tong festival, from Nov-Dec, when the sunflowers are in full bloom. There's also plenty of shopping on offer from OTOP producers.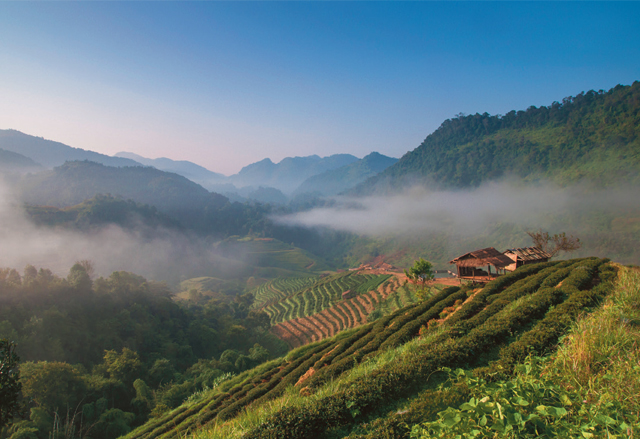 Doi Angkhang credit by TAT
The Letter (2004) &Timeline (2014)
Location: Doi Angkhang and Samoeng district, Chiang Mai
The founding site of the Royal Projects, Royal Agricultural Station Angkhang, has been the backdrop to many soap operas and movies thanks to its plentiful winter flowers and picturesque crops. The most memorable for us are The Letter (2004) and its follow-up from last year, Timeline.
Do: The peak time to visit is definitely winter, when the weather can drop below zero some nights. For cherry blossom chasers, November is the peak time to see the Japanese sakura blossom, while January is good to catch the native Thai cherry blossom. Samoeng district is also the strawberry-growing capital of Thailand, home to various farms that are open to visitors during harvest.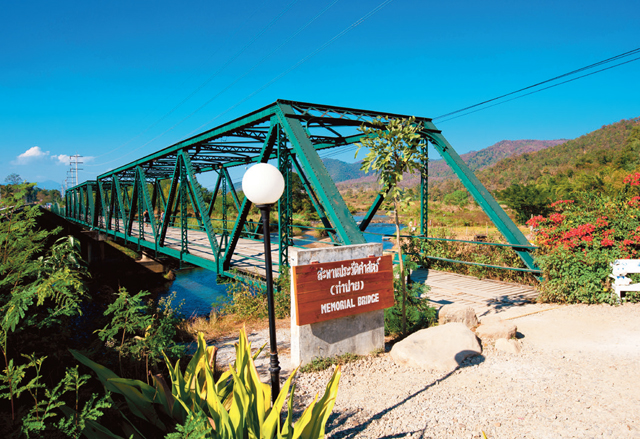 Pai District credit by TAT
Pai in Love (2009)
Location: Pai district, Mae Hong Son
OK, so this movie's bland plot about four couples' intertwined romances wasn't very memorable, but the locations sure were, spanning various sites around Pai, from the iron bridge leading out of town to Kong Laen (Pai Canyon), Pai River and Pra That Mae Yen Temple. Filming also crossed into the neighboring Huai Nam Dang National Park, which connects Pai to Chiang Mai, and Pang Ung, the scenic reservoir on the way to Mae Hong Son.
Do: Road-tripping is a must for this small town, whether you rent a bike or car, or simply take the bus. The route up from Chiang Mai is strung together by hundreds of hairpin bends winding their way up and down the mountains.
Pang Ung credit by TAT
Happy Birthday (2008)
Location: Pang Ung, Mae Hong Son
Dubbed the Switzerland of Thailand thanks to its picturesque reservoir and pine forest backdrop, Pang Ung (or the 2nd Pang Tong Royal Initiative Project) has always been ranked as one of Thailand's most romantic places. It's also the location where Ten (Ananda Everingham) took Pao (Chayanan Manomaisantiphap) in 2008 for their on-screen romance.
Do: Camping at Pang Ung during the winter is a beautiful experience. Rent a boat first thing in the morning when the reservoir is covered in mist to see the sun rise. The nearby Ruam Thai village is also well known for its unique culture and Yunnan restaurants.
Rak Jang (2006)
Location: Pha Dok Xiao Waterfall, Doi Inthanon National Park, Chiang Mai
Set in Pai, this movie's standout scene between amnesia-stricken superstar Film (Film Ratthapoom) and his paparazzi love interest Jaa (Paula Taylor) takes place at the dreamy Pha Dok Xiao Waterfall in Doi Inthanon National Park. Thanks to the movie, the location shot to stardom and was even given the new nickname Rak Jang Waterfall.
Do: The waterfall consists of 10 tiers, though the 20-meter-high falls of level seven are most spectacular—and also where the movie was filmed. Note that the trek from top to bottom takes 3-4 hours.