---
Khao Yai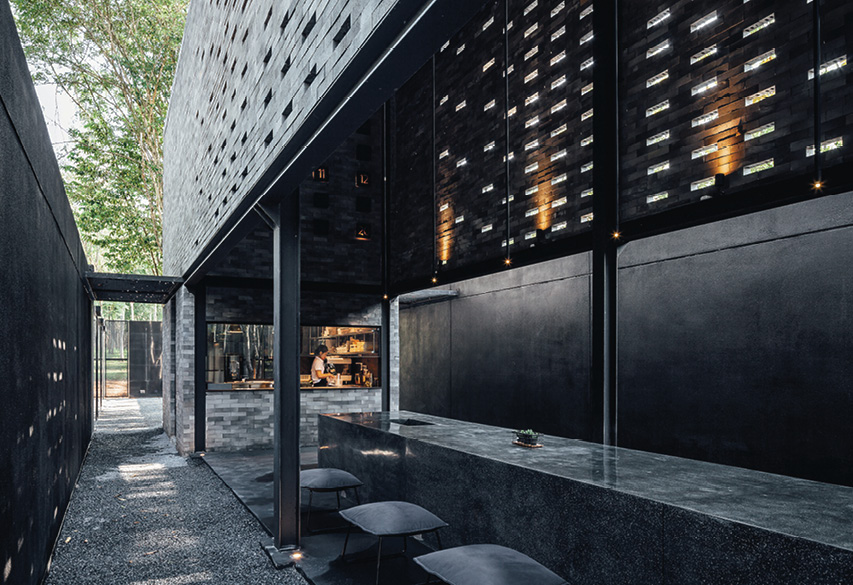 Yellow Submarine Coffee Tank
Why now
For one, the low season offers massive discounts on rooms. That means you can take a romantic getaway for less and, when it rains, stay in and enjoy the misty mountain views from your room.
Granmonte Asoke Valley
Head here
Sip wine and listen to the rain fall at
Granmonte Asoke Valley
(
www.granmonte.com
), the multi-award-winning vineyard led by Nikki Lohitnavy, Thailand's first female winemaker and a recent appearance in Forbes's inaugural Asia 30 under 30 list. They offer wine tasting programs and farm tours from B300, but we recommend going for a wine and dine package which starts at B950 at lunch or dinner. This season's must-tries are 2015 Verdelho, which just won a silver medal from the prestigious Decanter World Wine Awards 2016, and the NV Cremant Extra Brut, which won a consolation prize from the same event. To absorb some culture, visit
Khao Yai Art Museum
, which exhibits the vast contemporary arts collection of businessman Pongchai Chindasook. Architecture hunters will also want to stop by the quaint cottages and cafe of
Birder's Lodge
(044-300-185,
goo.gl/dx09y7
) and the industrial-chic
Yellow Submarine Coffee Tank
(096-981-0682,
goo.gl/xD35D8
) near the entrance of
Khao Yai National Park
, where the waterfalls are in full flow.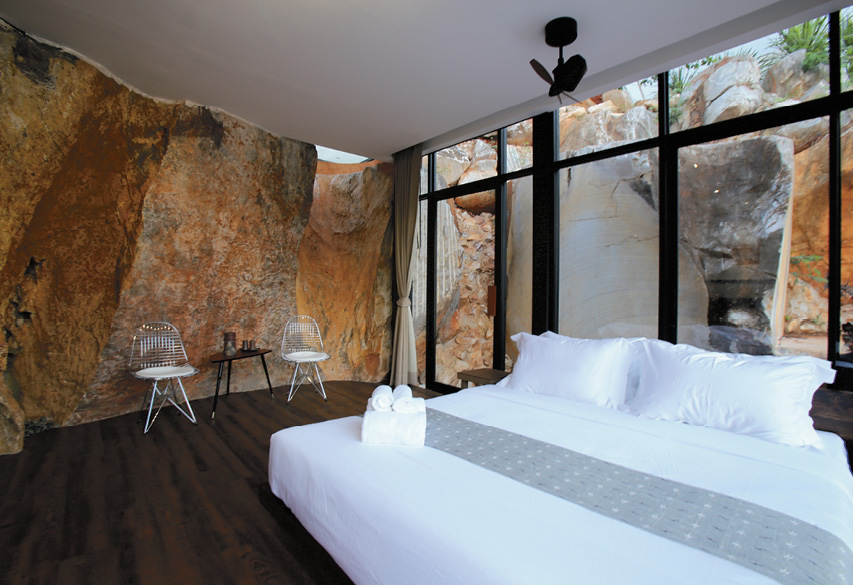 Nhapha Khao Yai Resort
Stay here
Granmonte Guesthouse
(084-904-1944, 081-622-6662,
www.granmonteguesthouse.com
) is offering 40-percent discounts on weekdays (B3,120 from B5,000), but we also like the look of the weekend Wine & Dine package (B8,680 per couple), which gets you one night in a deluxe room, two bottles of wine plus Thai or Western lunch, dinner and breakfast, from now until Sep 30. Nature lovers may want to book a room at the newly-opened
Nhapha Khao Yai Resort
(093-636-9999.
www.nhapha-khaoyai.com
), whose rooms are carved out of a disused quarry. Room rates are B8,000 for a villa and B12,000 for a grand villa. They offer 20-percent discount weekdays.
How to get there
It's an easy drive from Bangkok to Khao Yai which is about 200 kilometers from Bangkok.
---
Sangkhlaburi
Uttama Nusorn Bridge credit by Go Beyond Asia
Why now
While many tend to stop at Kanchanaburi's Sai Yok, those seeking a more adventurous hideaway should head to Sangkhlaburi. The sleepy border town near Myanmar is best visited in the rainy season, when a full Khao Lam Dam means lots of fun water-based activities.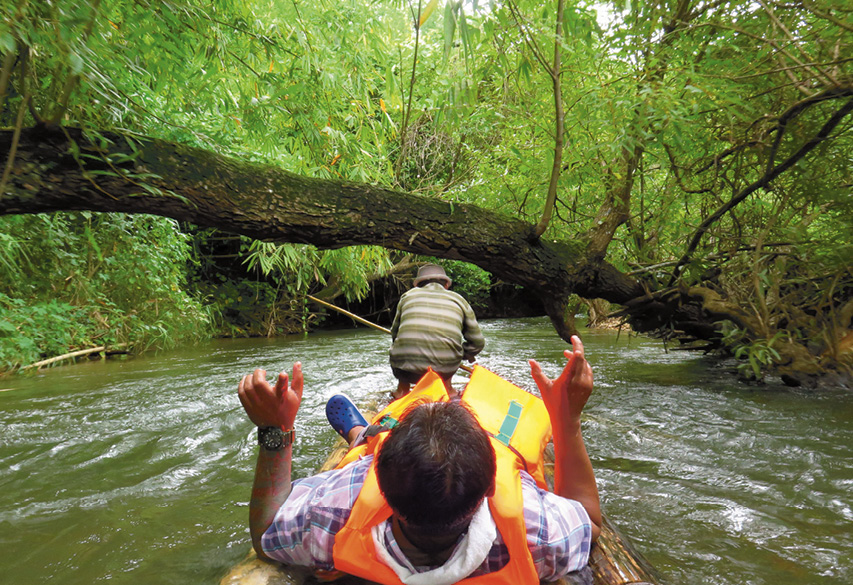 Bamboo rafting tour Credit Go Beyond Asia
Wiwekaram Temple Credit Wasin Waeosri
Head here
For some white-water rafting, choose from either the
Songkalia
or
Ranti rivers
which both flow into Khao Laem Dam. The former offers both tubing and inflatable boat rafts with the rapids reaching difficulty levels of 3-4. The latter offers milder bamboo rafting on level 2-3 rapids. Try
Samprasob Adventure
(034-595-050,
www.samprasob.com
). Other highlights include visiting submerged temples and walking on
Uttama Nusorn Bridge
, the longest wooden bridge in Thailand to Mon village. Don't miss the opportunity to visit
Wiwekaram Temple
, home to the gorgeous golden Buddha Gaya pagoda.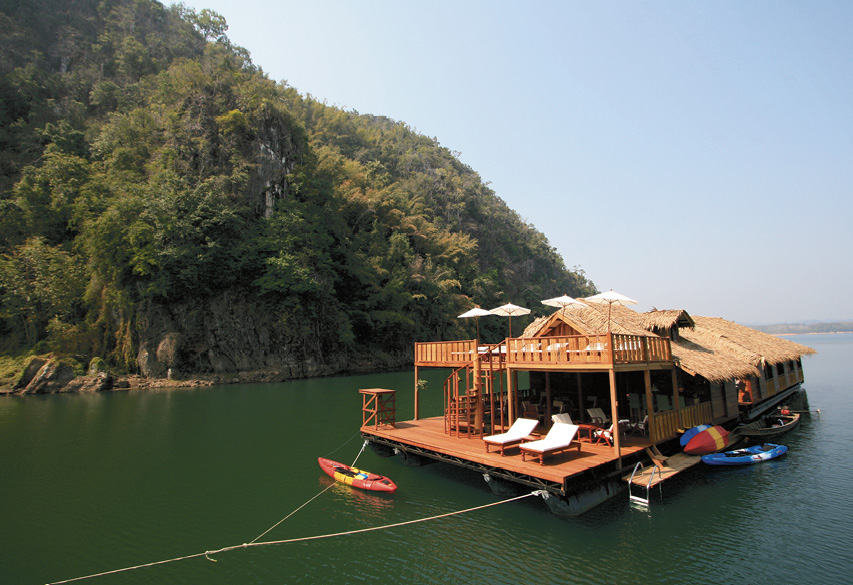 Lakehouse by Go Beyond Asia Credit Go Beyond Asia
Stay here
Go Beyond Asia
(02-630-9371,
goo.gl/F5KrBO
) offers a five-day tour staying at its lake house for B14,500 per person, which leaves from Bangkok. The two-level floating accommodation is the perfect spot to laze on a tube or kayak through caves and submerged temples. On board there's a small restaurant and a bar with daily happy hours. Over the five days, the house moves to different parts of the lake offering amazing sunset views plus rafting and trekking tours to nearby villages. For a more budget option, there's
Ponnatee Resort
(034-595-134,
www.ponnateeresort.com
), which offers shorter packages like a three-day-two-night stay at B4,000 per person including food, room and rafting tour.
How to get there
Take a bus (B120) or a train (B110/B57/B25 at Thonburi Station) from Bangkok to Kanchanaburi then connect with a VIP bus or a van to Sangkhlaburi at B175.
---
Nakhon Si Thammarat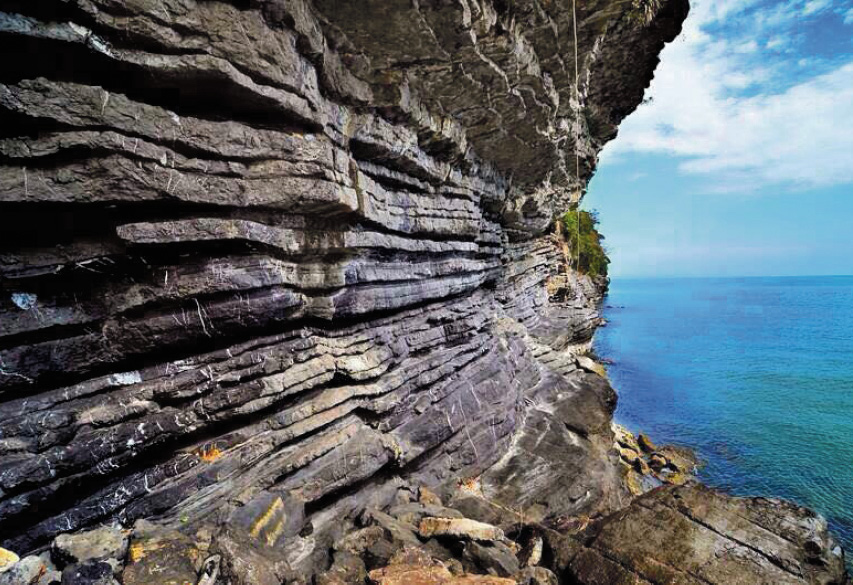 Pancake Rock Credit Danupol Vatcharasint
Why now
Monsoon season isn't kind to the Andaman Sea, but the Gulf of Thailand is arguably at its finest, and Nakhon Si Thammarat is top of the must-visit list.
Pink dolphin at Khanom Credit Alongkot Vatcharasint
Head here
Newly-founded national park
Hat Khanom–Mu Ko Thale Tai
is home to stunning coral reefs and pink dolphins. Jun-Aug is the best time to catch this rare species due to low rainfall and clear waters. Take a day tour, which starts in the early morning when the dolphins approach fishermen's boats to feed on the small, unwanted fish. Stop by nearby
Koh Nui
, unique for its natural fresh-water well. Afterwards, check out
Khao Puppa
, whose curious limestone formations similar to those in Punakaiki, New Zealand, have earned it the nickname Pancake Rocks. Other marine attractions include diving spots at
Koh Tan
,
Koh Rab
and
Koh Matsum
. Try
Nakhon Si Grand Tour
(080-233-3322,
goo.gl/0ZyFSv
), which charges B750 for a dolphin day tour and B1,950 for a diving tour. Now is also good time to visit the area's waterfalls, the best of which are
Krungching
,
Ai Khiao
and
Promlok
. This
Jul 16
also sees the return of the annual
Khanom Festival 2016
featuring superstars like 25 Hours and Getsunova under the theme "Tropi-color."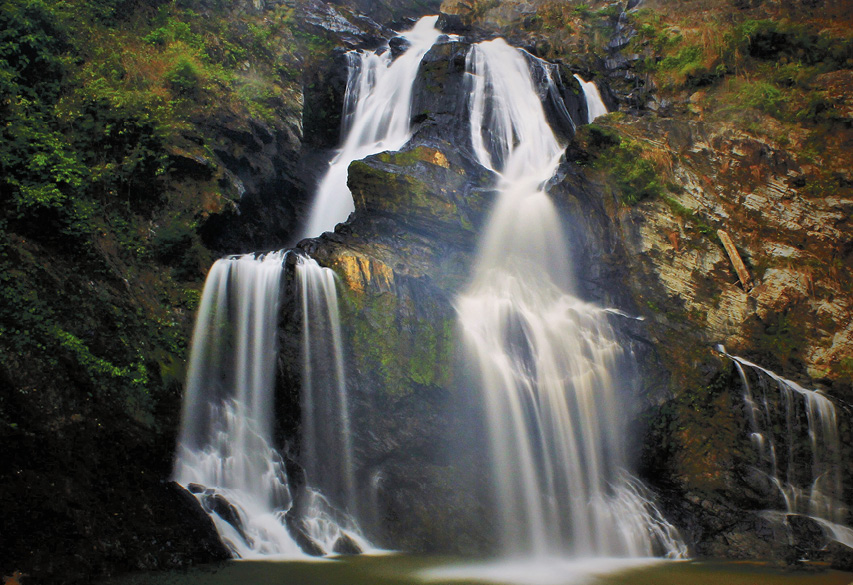 Krungching Waterfall Credit Will Anderson
Stay here
Aava Resort & Spa
(075-300-310,
www.aavaresort.com
) offers rooms starting from B4,200 for a deluxe bungalow up to B11,000 for a poolside villa. Go budget at
Alongkot Beach Resort Khanom
(075-529119,
www.alongkotresort.com
) where rooms start at B1,400.
How to get there
There are direct flights from Bangkok to Nakhon Si Thammarat daily. Thai Lion Air offers the best rates from B1,400 while AirAsia is B1,580 and Nok Air is B2,780.
---
Petchabun-Phitsanulok
Phutubberk Credit TAT Phitsanulok
Why now
Located in the westernmost part of the Isaan region, mountainous and relatively cool Petchabun can be visited year-round. It's just welcomed a new resort that's like something in the European highlands, while neighboring Phitsanulok province has plenty of rainy season activities to thrill adrenaline junkies.
Wangtum Waterfall Credit TAT Phitsanulok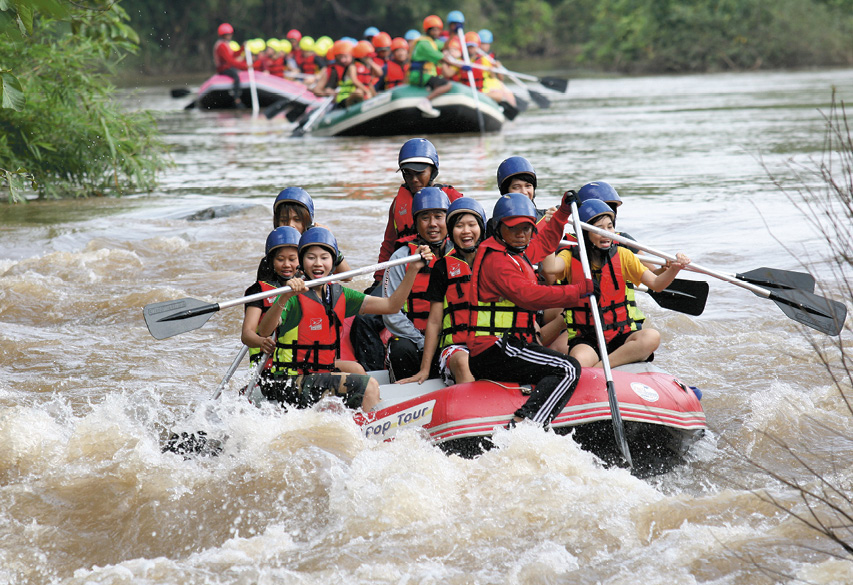 Khek River Credit TAT Phitsanulok
Head here
Phitsanulok is home to some of the finest white-water rafting in Thailand, along the Khek River from Jul-Oct. Flowing through Thung Salaeng Luang National Park, the river consists of 13-18 rapids at a difficulty level of 3-5. The 10km course takes three hours to complete and most resorts in the area offer rafting day trips. Meanwhile in Petchabun, you can go rappelling at the 30-meter-high Wang Tum Waterfall (Khaokho Explorer, 089-894-9211, 081-985-2676). Phutubberk, Petchabun's renowned winter mountain destination, is actually at its most beautiful at this time of year, when it's surrounded by even more mist. You don't need to be religious to admire the unusual beauty of Wat Phra That Pha Son Kaew, a golden pagoda surrounded by lush mountains.
Wat Phra That Pha Son Kaew Credit TAT Phitsanulok
Stay here
Book a stay at the newly-opened
Blue Sky Resort Khao Kho
(02-247-7310-11,
www.theblueskyresort.com/KhaoKho
), an English country-evoking resort whose 30-rai garden features lots of seasonal plants, a giant maze, a vintage coffee shop and an alfresco vintage outdoor area. Rates start from B2,499, (weekday) B2,999 (weekend) for deluxe rooms. In Phitsanulok, try
Wanathara Health Resort and Spa
(055-293-411-4,
www.wanathara.com
), which offers rooms right by the Khek River at B1,650 on weekdays and B1,750 on weekend, inclusive of rafting tour.
How to get there
Located around 360km from Bangkok, Phetchabun or Phitsanulok make for an easy drive or bus trip from Northern Bus Terminal (Mo Chit 2).
---
Chiang Rai
Choui Fong Tea
Why now
Though Chiang Mai still gets most of the attention, this neighboring province draws people in with its slower pace of life and manicured farms, which are at their greenest this time of year.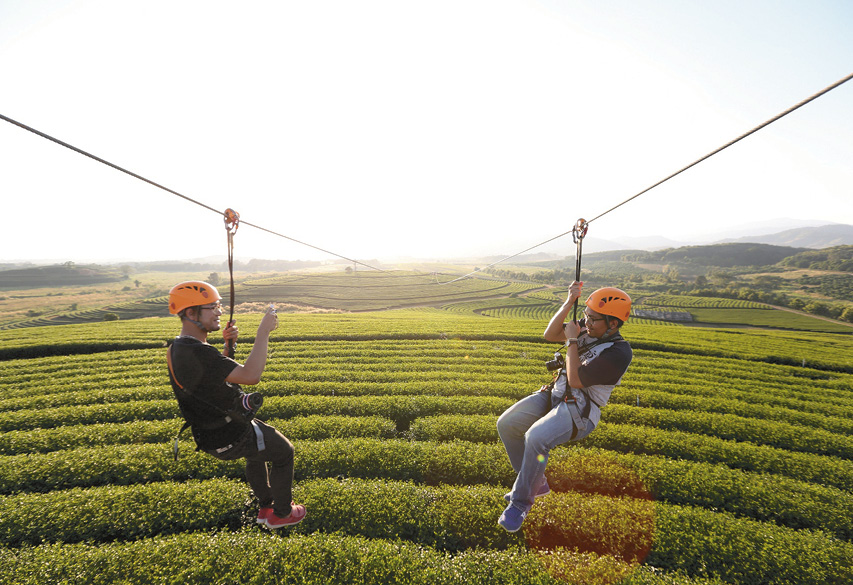 Singha Park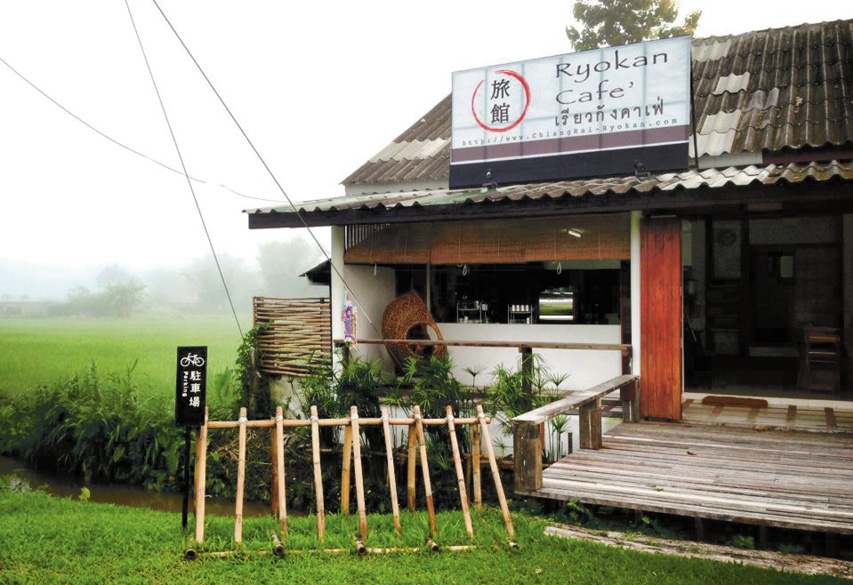 Ryokan Cafe
Head here
Your first stop must be
Choui Fong Tea
(053-771-563,
www.fb.com/ChouiFongTea
), arguably Thailand's most stunning tea-house thanks to a modern-tropical design from Bangkok-based firm Idin Architects and a location that overlooks the plantation. The one-year-old
Sawanbondin Farm
(
www.fb.com/Sawanbondin.farm
) is also winning hearts with its organic concept and clay workshops which start at B150 per hour. Here, you can also stroll around and pick up vegetables to cook up in your own meal. Cafe-cum-resort
Ryokan Cafe
(081-868-3010,
www.fb.com/RyokanCafe
) is another beautiful stop thanks to its traditional Japanese-style rooms. In mid-July, visitors here will witness a vast field of yellow sun hemp, which will be ploughed in order to grow organic Japanese rice (you can also help with this in September). For something to set the pulse racing,
Singha Park
(091-576-0374 ,
www.fb.com/SinghaparkChiangrai
) just welcomed a new zipline station overlooking the picturesque tea and flower plantations, where you can also find
Barn House Pizzeria
.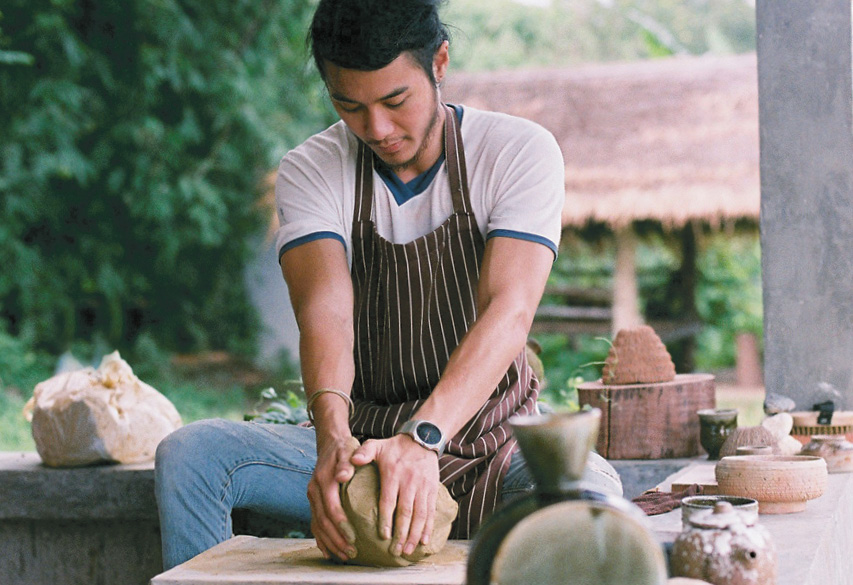 Sawanbondin Farm
Stay here
Sawanbondin Farm offers rooms at B500-B600 per night while Ryokan Cafe is B4,500 per night with futons and tatami mats. Kick back on the terrace overlooking the rice fields, reminiscent of rural Japan, or enjoy an alfresco rock bathtub with piping hot Japanese mineral water.
How to get there