Dig into those authentic Southern flavors
In terms of Bangkok dining, 2018 was the year of Southern cuisine. But there's still no substitute for getting it straight from the source, and Phuket has its own niche in the Southern food scene. It's not just your typical Southern fare, either. The inclusion of Phuket in the 2019 Michelin Guide put the region on the map. A must-visit venue is Chom Chan (242/2 Yaowarat Rd., Talat Yai, 076-605-954), a restaurant nestled in an old colonial-style house just hidden enough to feel out of the way. You can't leave that building without trying the orange curry (B450), which comes packed with enormous shrimp that melt in your mouth. For something sweet, make sure you stop by Roti Chaofah (Phuket Country Home, Chaofah Rd., 076-211-711), a four-decade-old institution and local favorite for, what else, milk slathered roti (B25).
Check our best local Thai restaurant in Phuket here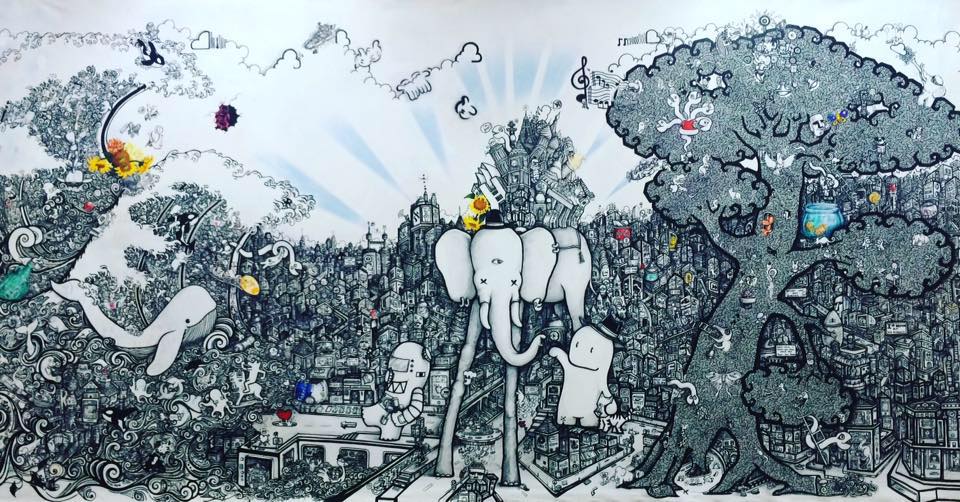 Take in the kinds of art you will only find in Phuket
Bangkok might be Thailand's art mecca, but the bustling streets are anything but fun to stroll. Phuket doesn't have that problem. If you are escaping the chaos, make sure to spend some time wandering the sois taking in the lovely street art plastered all over Phuket Town. Make sure to take a detour to The Drawing Room (56 Phang-Nga Road, 086-899-4888), whose manga-inspired paintings are a boon whether you're a tourist or local. The owner, Isara Thaothong, is a pleasant and friendly fellow who abandoned his job at a commercial interior design company to pursue his dream. You'll often catch him sketching and painting his latest creations, happy to chat.
Splurge on a state-of-the-art spa experience
An escape isn't complete without a spa day or two, is it? Being a resort town, Phuket has its fair share of places to pick. One of the best you'll find is Kata Rocks' Infinite Luxury Spa. If there was a superhero's armory for spa equipment, this place would be it. You'll find every fancy-pants spa gadget on the market—think energy pods and infrared saunas—but the highlight for us is the state-of-the-art SENSO waterbeds. This is the cream of the massage-furniture crop. It's one of the most comfortable surfaces you'll ever lay on, and that's before the massaging action starts. Don't worry, the beds have communicating compartments to prevent that horrible wavy effect from waterbeds of the '80s. It's perfect for nursing that office-aching body, and Infinite Luxury Spa is the only place in Phuket that has them.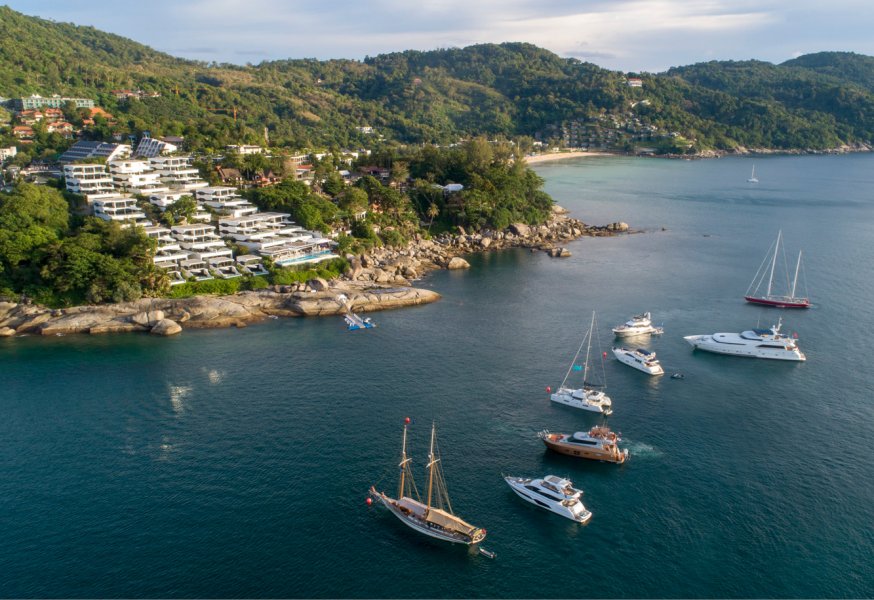 Setting sail on a lavish yacht while casting your responsibility away
Phuket is the place in Thailand when it comes to yachting (sorry, Pattaya). You don't have to be a gazillionaire to enjoy the boats, either. If you want to at least feel like a million bucks, make sure to mark the Kata Rocks Superyacht Rendezvous for your next trip in December. Some of the most impressive superyachts you will ever see show up, and a few of them even let you step on board. If you ever wanted to tease yourself with a luxury item you'll likely never be able to afford (at least we won't), this is a safe bet.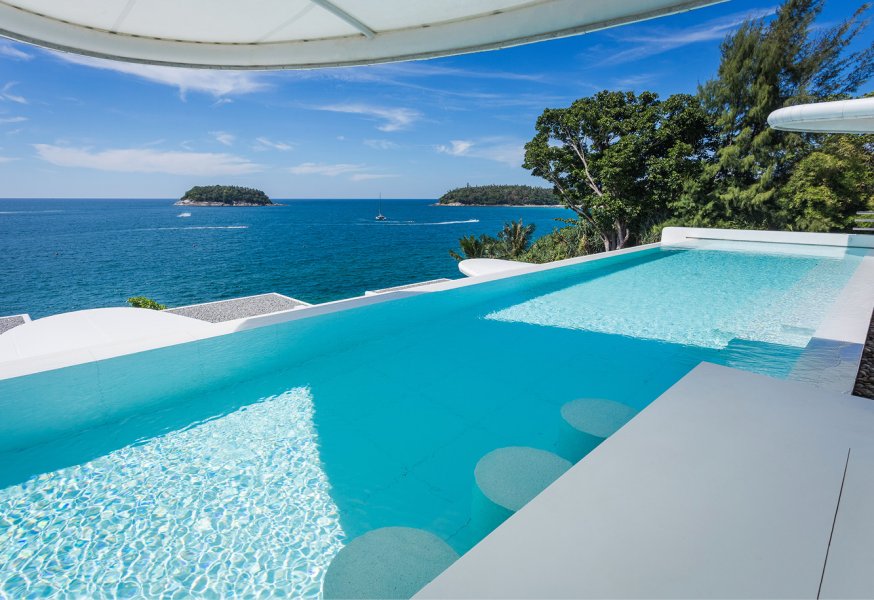 Kata Rocks is offering a new package deal for people living in Thailand (this includes expats). It's called "The Thai Resident Package" (available to book from Feb 25-March 4) starting from B34,999 fa or 3-night stay at a One Bedroom Sky Pool Villa to B79,999 for 4-bedroom sky pool villa penthouse. We're pretty sure that you won't want to leave your room once you get inside. Kata Rocks is one of the most stunning hotels on the entire island. All of the rooms are equipped with either sky terrace or a private pool — and they are all in perfect position to soak up stunning sunsets while cutting into some delicious and healthy Mediterranean food. If you want to just spa it up, try the Infinite Luxury Pass Package, which gives you a full day at the in-house spa.
For more information
Email: reservation@katarocks.com
Website: www.katarocks.com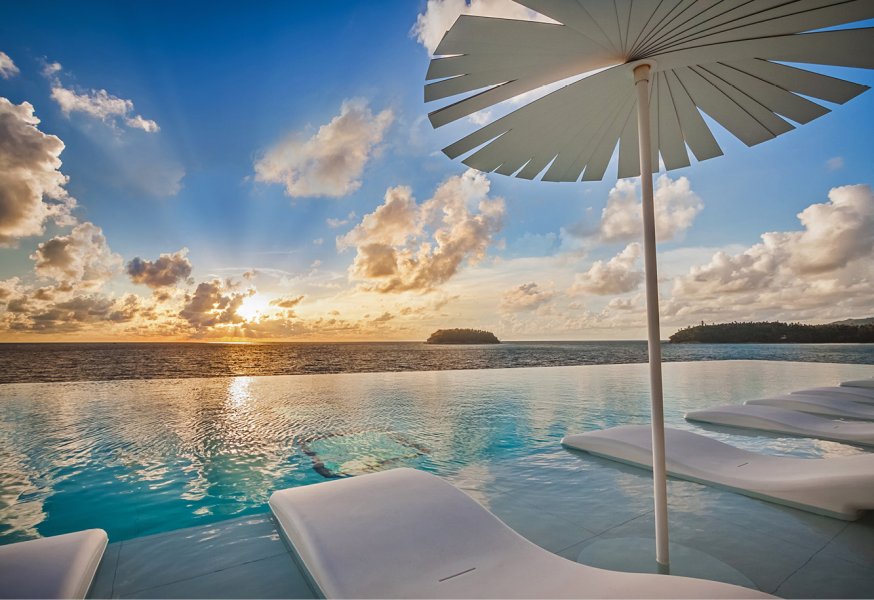 ---
This native ad was created by Asia City Studio. We use storytelling to help brands of all sizes influence and connect with people who matter. Visit us online: studio.asia-city.com

Sponsored by: