GRAND OPENING
JW Marriott Phu Quoc Emerald Bay Resort and Spa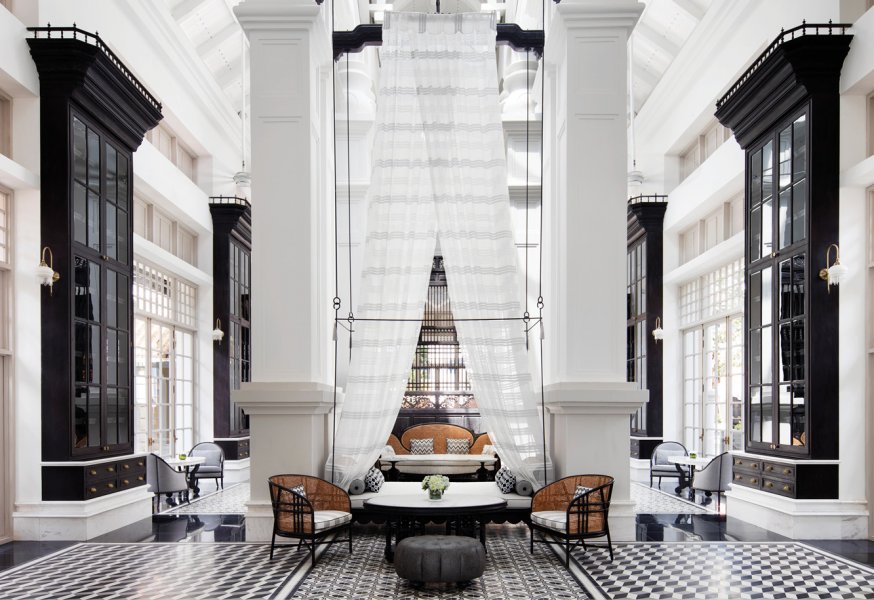 Overview: Phu Quoc, the island paradise in Vietnam's extreme southwest, is coming up in the world (Read Why Vietnam's Phu Quoc should be your next island escape). Leading the charge of international hotel brands sprouting up is JW Marriott Phu Quoc Emerald Bay Resort and Spa, where Bangkok-based king of exotic luxury resorts Bill Bensley was given free reign to dream up a hotel under a sprawling university theme. The result—a fantastical blend of Harry Potter's Hogwarts and Wes Anderson's pastel palette—sets a new benchmark for whimsically themed resorts.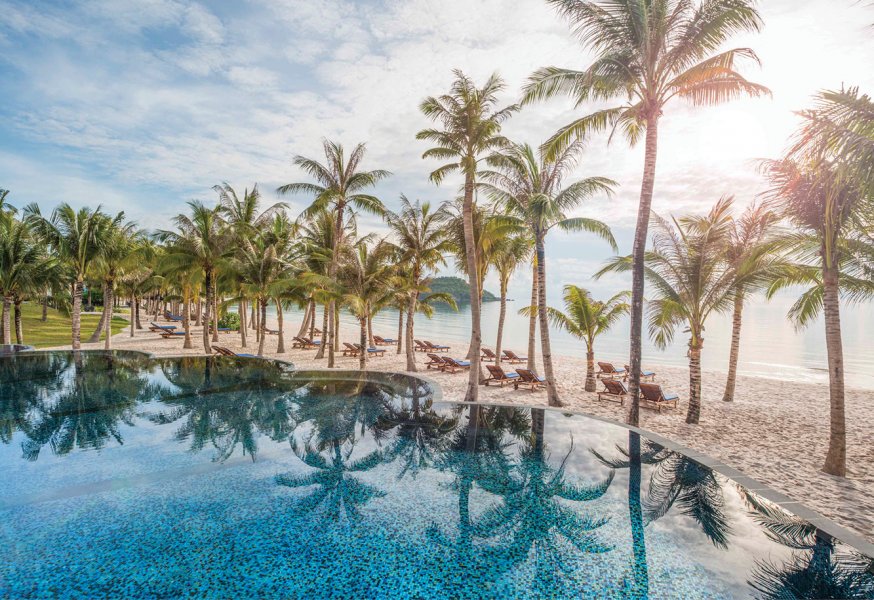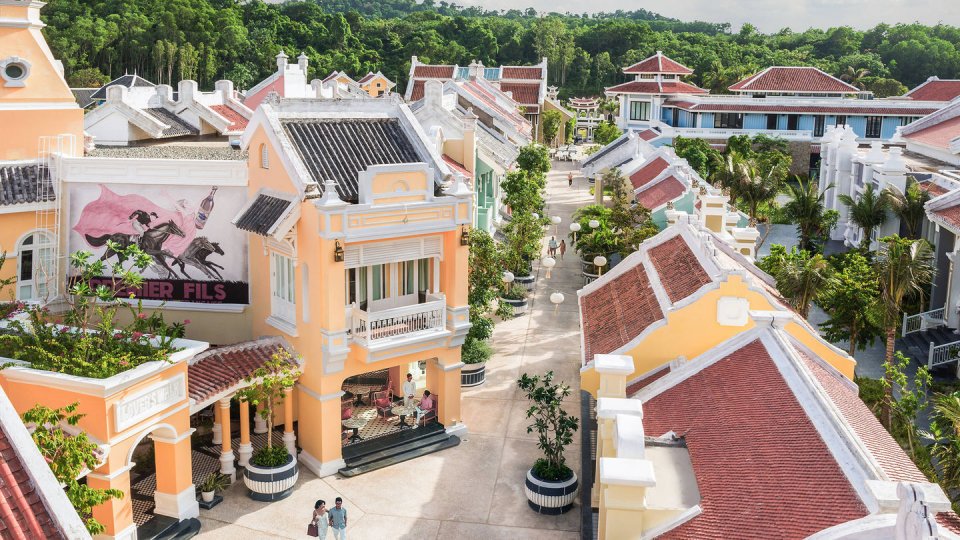 The Facilities: Pastel colors dominate a design which also bears plenty of colonial cues—look no further than the glass-roofed, high-ceilinged lobby with its black-and-white floor tiles. The attention to detail is, indeed, stunning, with walls lined in old academic paraphernalia, a retrofied walking street (Rue de Lamarck) that's all murals and lanterns like something in Hoi An, staff in Great Gatsby get-up and accommodation broken down by university department: from "astronomy" to "zoology." There are three pools to choose from.
The Department of Chemistry Bar
The Food and Drink: Enough choice to forget about the outside world. Tempus Fugit serves up one almighty east-meets-west breakfast spread, while Red Rum is a grill-style restaurant offering plenty of seafood right by the beach. Be sure to visit French & Co during the day for a spot-on croissant and Vietnamese iced coffee. The Department of Chemistry Bar serves science-inspired libations in a fairy-floss-pink-toned setting.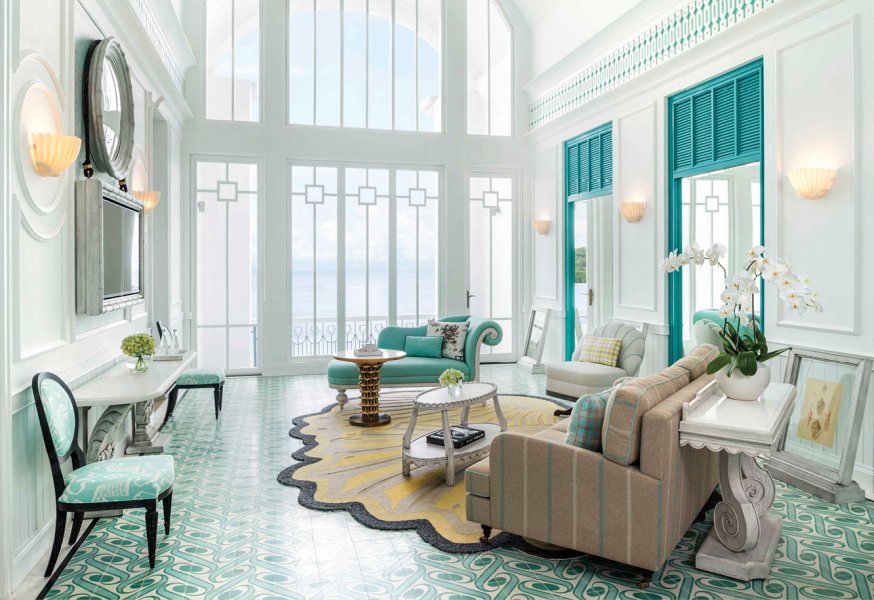 Rooms: No matter your "department," the 244 rooms and suites guarantee a few things: spacious balcony, sea views through floor-to-ceiling windows and high ceiling. The private villas come with their own pool; the presidential suite a 50-meter-long infinity one. The oversized custom furniture adds a slightly surreal feeling.
Rave: Where to start? The exuberant decor, the soft white sands of Khem Beach, the feeling that behind every corner a surprise could be laying in wait? Plus the treatments at the Alice in Wonderland-like Chanterelle spa.
Rant: The resort's kind of in the middle of nowhere. That's perfect if you just want to soak up the sun and make the most of the SUP yoga or lantern-making workshops. In any case, you can always rent a motorbike or utilize their nightly shuttle buses into town.
Price: From VND8.55 million (B13,120) for a bay-view room up to VND25.3 million (B38,912) for a seafront suite.