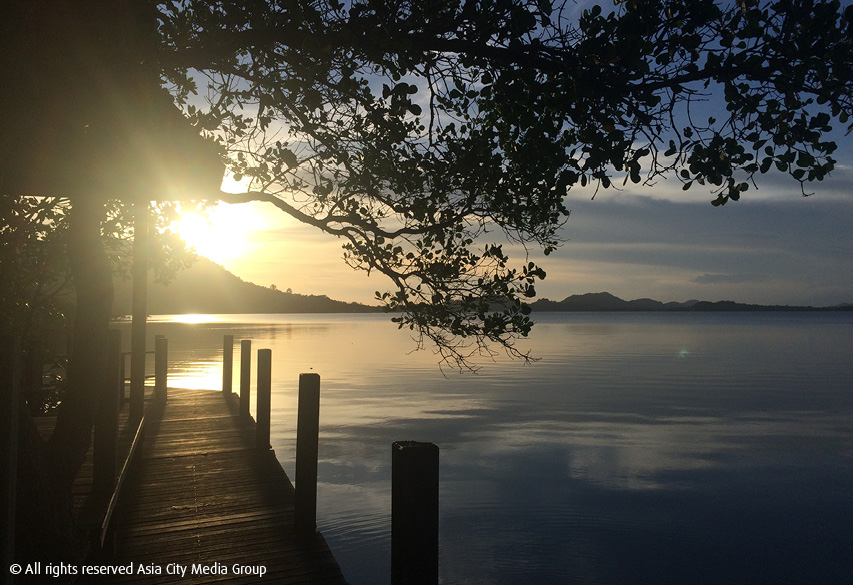 Khung Kraben Bay Royal Development Study Center
Sea Farming Demonstration Unit
Coastal Cruise
This Eastern province might be famous for its charming old town, but the coastal area along which runs the beautiful Chalerm Burapa Chollathit seaside road is just as appealing. The newly discovered slab of arkosic sandstone at Kung Krabane Wildlife Reserve and Khung Kraben Bay Royal Development Study Center is best visited from Feb-Jun, when morning and late-afternoon ebb tides fully expose the vast terrace of pink rock. Getting there is no easy feat: you'll have to trek for one-and-a-half hours along a rocky coast. Nearby, you'll also find Khung Kraben Bay Royal Development Study Center (039-369-216-8), a free aquarium initiated by the late King Bhumibol that exhibits local marine species. In the same location, take the wooden walkway nature trail through a dense mangrove forest which recently gained social media attention from travel bloggers. A few minutes' drive further, the Sea Farming Demonstration Unit is home to larger marine species such as seabass, sharks and turtles. It sits on a stunning crescent-shaped bay where the sea's surface lights up in gold at sunset.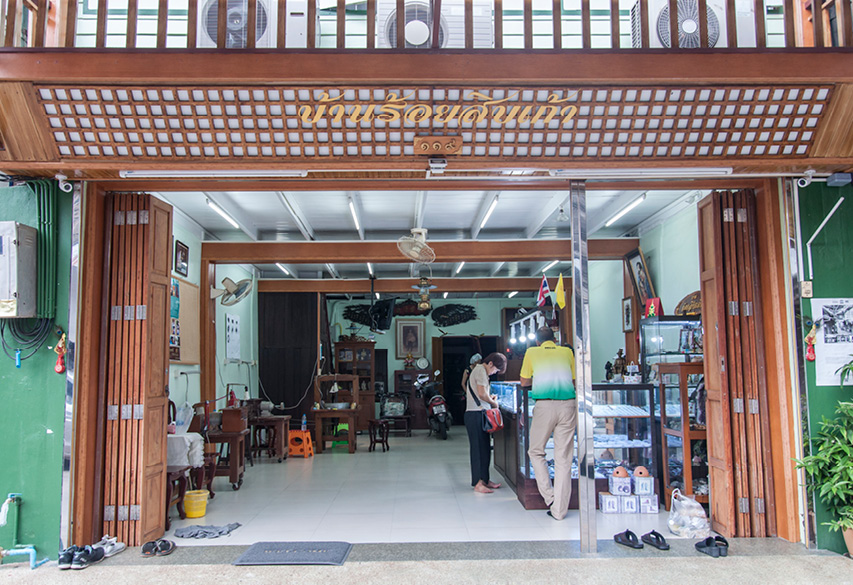 House Number 119
Baan Luang Rajamaitri Historic Inn
Explore the Past
Chanthaburi's old town has garnered applause for reviving the Chanthaboon riverside community. In 2009, the Arsomsilp Institute of the Arts worked with locals on a project to preserve and renovate old buildings including a two-story wooden house belonging to the third generation of the Luang Ratchamaitree family. Now the most checked-in spot in town, Baan Luang Rajamaitri Historic Inn (088-843-4516, 081-915-8815, www.baanluangrajamaitri.com) is a beautifully preserved boutique hotel offering rooms imbued with Chanthaburi heritage. The space also acts like a living museum, filled with antiques and artefacts. Also in town, Baan Khun Anusorn Sombat or House Number 69 (open only Sat-Sun, 081-945-5761) is another two-story residential building which has been converted into the to tell stories and architectural facts about the community. For a hands-on experience, head to House Number 119, a small jewelry shop where they also run workshops on how to grind gemstones starting from B250—you'll get to take the stone home with you as well.
Kays Espresso Bar
Cafe Hopping
Chanthaburi isn't short on places to grab a cup of good coffee. The old town's industrially-styled C.A.P. (085-499-6266, www.fb.com/capcafeandpeople) uses beans from local roaster Roytawan as well as beans from Bangkok's big names. Grab a house-blend espresso or drip to wash down their seasonal pastries such as cake flavored with mayong chid (yellow marian plum)—perfect for summer. Another hot spot is Kays Espresso Bar (083-028-3993, www.fb.com/kaysespresso), an industrial-chic cafe that wins local hearts with coffee, baked goods and a lush green secret garden-like outdoor area and terrace by the pool. If you'd like something a little healthier, check out Whee (062-464-5614, www.fb.com/wearewhee), a zakka (a small Japanese-style small shop selling everything from cute tableware to linen handicrafts) cafe serving homemade cake and cold press juice as well as handmade design products.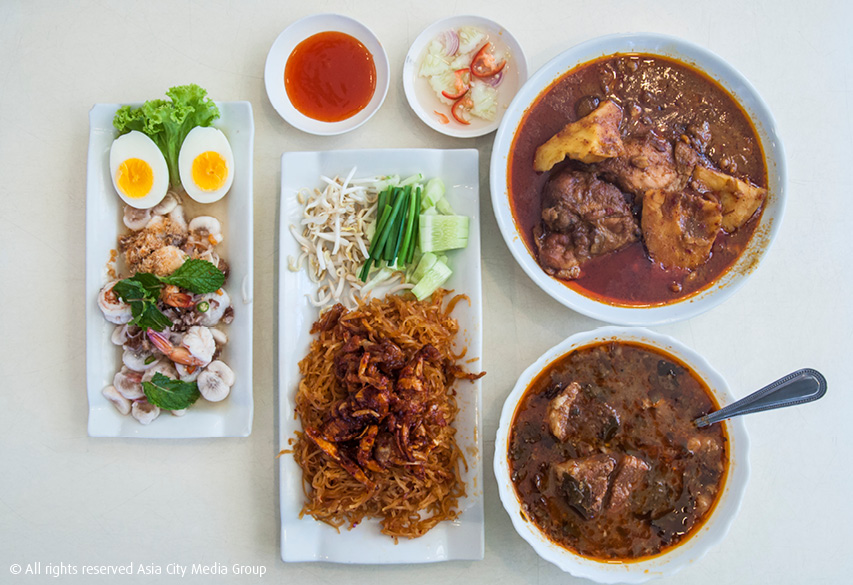 Chantorn Pochana
Traditional Eats
Samrab Chan (039-460-359) is the riverside's newest restaurant and guesthouse. Nestled in the iconic crumbling old house on whose wall is painted the town's Cuban-style "Floridita" mural, Samrab Chan delivers Chanthaburi favorites including pad Thai sen chan (stir-fried noodles, B75) and moo cha muang (pork curry with garcinia cowa leaves, B120). The second floor is home to the accommodation, including a master bedroom which looks out over the church and river. Room rates start at B800-4000. For a time-honored staple, head to the 50-year-old Chantorn Pochana (039-327-179, www.fb.com/Chanthornrestaurant), which serves local classics as well as seasonal dishes such as massaman durian with chicken (B250, from late Apr-Jul) and salad mang khut (mangosteen salad, B150) from late Apr-Jun. Their signature sen chan pad poo (stir-fried noodles with deep fried small crabs, B50/100) and stir-fried cowpea with shrimp paste and sun-dried shrimp (B100) are available throughout the year.
Peggy's Cove Resort
New Hotels
The latest attraction to hit Chanthaburi province is Peggy's Cove Resort (039-460-345, www.peggyscoveresort.com), less than a year old and it themed after a Canadian fisherman's village. Sitting on Khung Wiman Beach, features brightly painted weatherboard cottages, rickety driftwood bridges and a lobby styled after the chapel at the real Peggy's Cove in Nova Scotia. Room rates start at B3,313, while they are also now offering a two-day-one-night grand deluxe pool villa with a private dinner at B7,646 (regular room rate B7,136). For something less fancy, check out Blue Rabbit (039-471-288, bluerabbit-hotel.com), which has a clean-lined if uninspiring look. Single rooms cost B980 while family rooms for up to four guests are B2,360 with buffet breakfast.
---
Essentials
How to get there
You can catch a bus from Ekamai Bus Terminal and Mochit Terminal Bus Station, where buses depart every hour. Prices start at B474 for a 40-seat air-conditioned bus. Or drive 2.5 hours to get there.