Tired of saturated Patong and forever-ruined Jomtien? Ditch the tourist traps for these gorgeous, underrated shores just a few coves over from the holiday hot-spots.
KRABI

Instead of Ao Nang...
Tupkaek Beach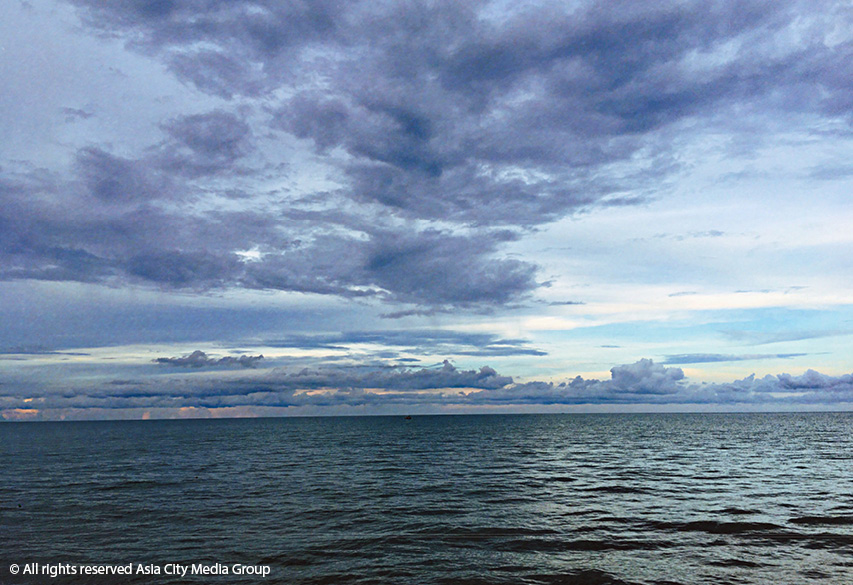 It only takes 10 minutes by car to distance yourself from touristy Ao Nang's holiday crowds. Despite this being the beach from The Hangover 2's wedding scene, the vibe here is relaxed and free of nightlife (which may explain why tourists stay away). Instead of chilling at a rooftop bar, earn the stunning views over Phang Nga Bay with a two-hour trek to the top of Ngon Nak mountain in Tupkaek National Park. Though it's a little rocky for swimming, Koh Hong island is just a short longtail boat ride away.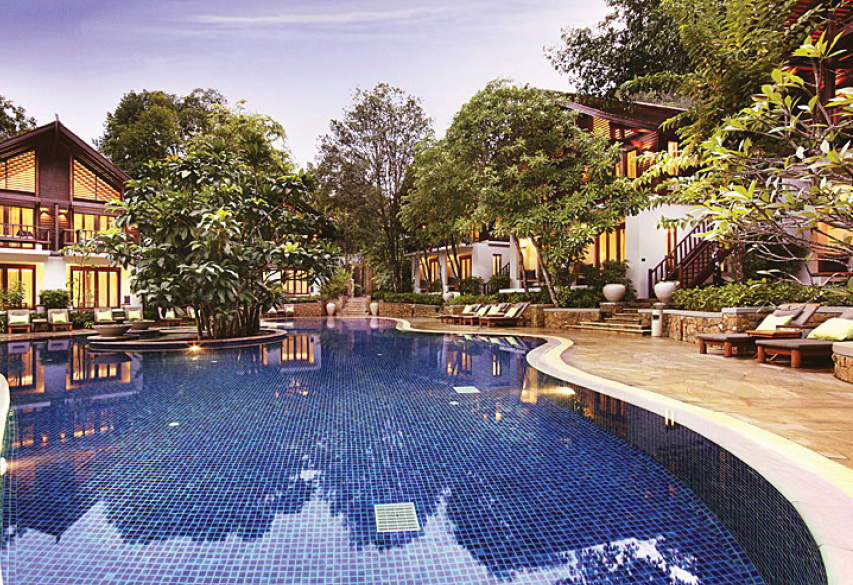 The Tubkaak Krabi Boutique Resort Via www.tubkaakresort.com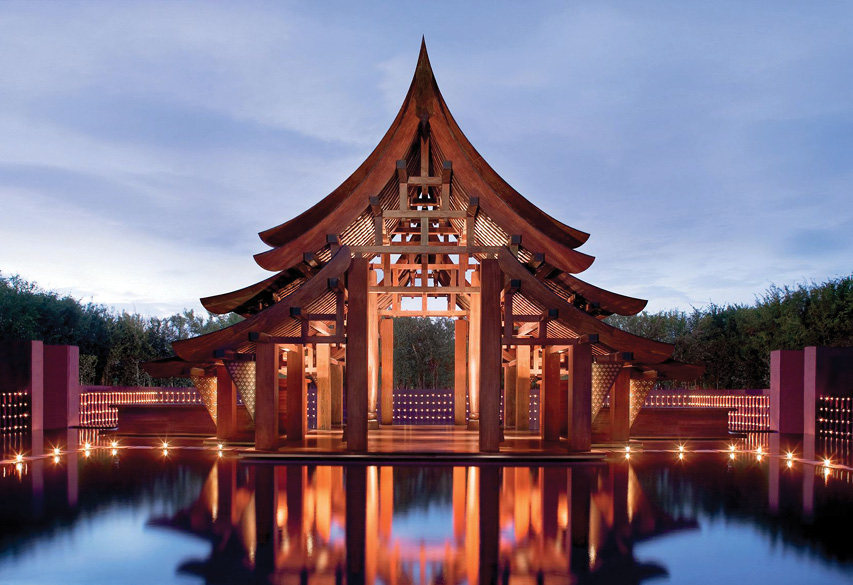 Phulay Bay, A Ritz-Carlton Reserve Via ritzcarlton.com/phulaybay
Where to stay: The Tubkaak Krabi Boutique Resort (www.tubkaakresort.com) earned its place in Patricia Schultz' world-famous travel book 1,000 Places to See Before you Die thanks to lush tropical surroundings and a calming Thai ambiance. A private pool villa starts at about B8,200 a night. Want to stay where they filmed Hangover 2? Book into the glamorous Phulay Bay, A Ritz-Carlton Reserve (ritzcarlton.com/phulaybay) from around B15,000.
---
CHONBURI

Instead of Pattaya...
Hat Nang Rum and Hat Nam Sai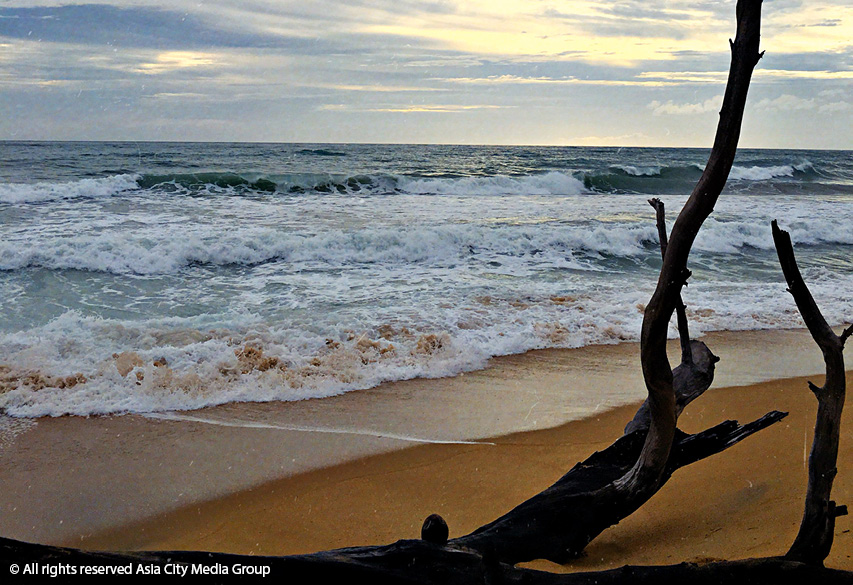 Uncrowded beaches dot the coast from Jomtien to the tip of "Ao Tua Gor Bay." Thanks to much of the region being under the care of the Royal Thai Navy, Hat Nang Rum and Hat Nam Sai have remained free from development, with the latter only opened to the public two years ago. True to its name (which means clear water), beachgoers will discover a flat beach stretching about one kilometer towards a sea which is perfect for snorkeling (B200 per person for a 30-minute diving trip with navy staff). Just off the coast, the uninhabited islands of Koh Samae Sarn and Koh Kham have the kind of white sands and crystal waters usually associated with much further south. The navy only allows day trips for a fee of B200 for Koh Kham (best for snorkeling) and B300 (B600 for foreigners) for Koh Samae Sarn.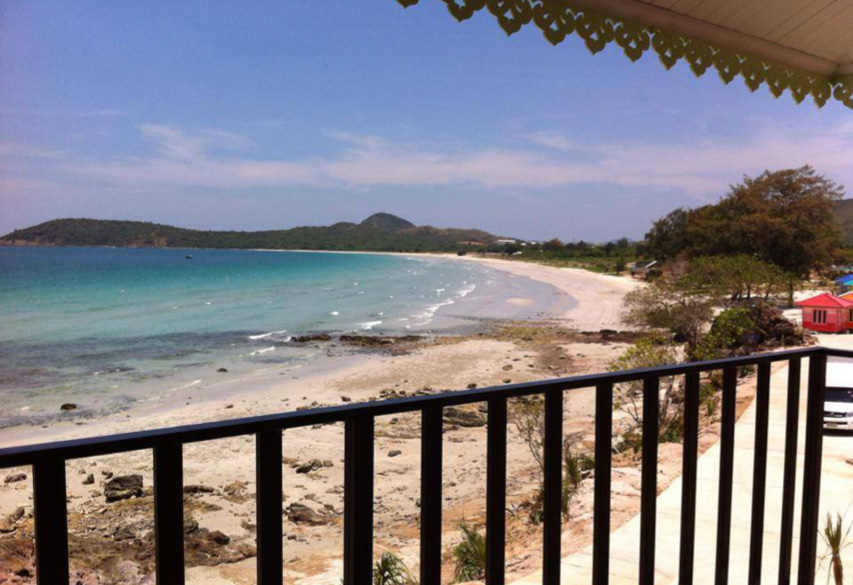 Nam Sai Beach Resort Via www.fb.com/namsaibeachresort
Where to stay: The only accommodation at Hat Nam Sai is the new collection of navy-run rainbow-colored bungalows, which cost B1,400 on weekdays and B2,000 on weekends
(www.fb.com/namsaibeachresort).
---
KOH SAMUI

Instead of Chaweng...
Thong Takhian Beach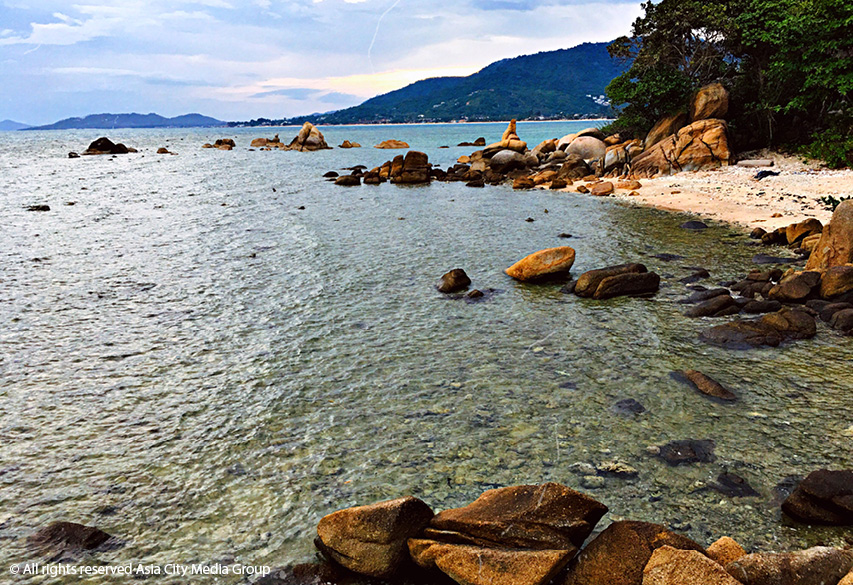 Connecting the two busiest beaches on the island, Thong Takhian Beach (also known as Silver Beach) is tucked in the enclave of a small bay with crystal clear water and huge granite stones rising from the sea. The surrounding dense tropical greenery contrasts beautifully with the turquoise sea, and thanks to its calm and shallow water, both swimming and snorkeling are possible here—stick to the northern part of the beach to avoid the rocky bottom. There are also a couple of kayak rental places.
Silavadee Pool Spa Resort Via www.silavadeeresort.com
Where to stay: Silver Beach Resort (silverbeachsamui.com) offers wallet-friendly bungalow-style accommodation (from B1,200/night) with beachfront views plus an onsite pool, bar and restaurant. For something more upmarket, we recommend The Crystal Bay Yacht Club (crystalbaysamui.com), a four-star resort located in the nearby Crystal Bay. The 200-sq-meter pool villa comes with three beachfront wooden terraces for just B3,355 a night. If ultra-luxe is your thing, travel down the coast to Silavadee Pool Spa Resort (www.silavadeeresort.com), whose ocean-front pool villas perch on a dramatic cliffedge, offering spectacular views, for a fancy price of B24,000 upwards per night.

---
KOH KOOD

Instead of Klong Chao...
Klong Hin Beach

Even by Koh Kood's barely-scratched tourism standards, Klong Hin Beach in the island's far south is a castaway cove of total isolation. Getting there is not an easy task—first, you'll have to take a rough ride off the island's main road, then head down a bumpy alley leading to the fishing village on the southeast coast of Ao Yai; look out for the sign to Ao Takian beach and you'll be met with this tiny but flawless 400-meter-long virgin beach. Finally, chill out and do nothing, because the only activities here are sunbathing and taking a nice long dip in the blissfully clear water.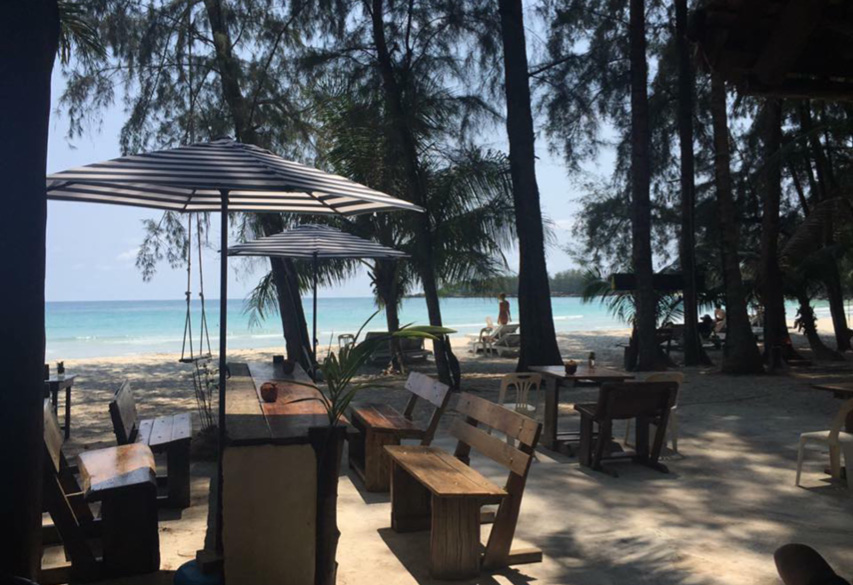 Neverland Beach Resort Via www.facebook.com/kohkoodneverlandresort
Where to stay: Don't bother looking for fancy hotels. There are only bungalows operated by locals. Try Neverland Beach Resort (www.neverlandresort.com), a cute little spot with 14 sizeable, clean-kept rooms (from around B1,700/night) right on the beachfront. Alternatively, The Khlong Hin Beach Resort (089-046-3005) is nestled in a garden of tropical palm trees, with all of its bungalows facing the sea (B1,500/night).
---
KOH SAMET

Instead of Sai Kaew...
Ao Noi Na

Set on the opposite side of the island from Sai Kaew's party strip, Ao Noi Na is a long stretch of sand on Koh Samet's northern coastline that doesn't even make it onto many tourist maps. The junk-free shore and crystal-clear water could be from the Andaman Coast. The main reason to come here is for peace and quiet, but you can go knock back some cocktails on Sai Kaew pretty easily. Songthaew (pickup-truck taxis) cost upwards of B200 per ride, while it's B300 per day if you want to rent a scooter to explore the island at your own speed. If the beach gives you cabin fever, most resorts offer island tours for about B500-600 per person that'll take you snorkeling for manta rays just off the coast of Ao Phai, followed by watching the sunset at Laem Rhua Tak, a cape that's only accessible by boat.
Bar & Bed Resort Via www.barandbed.com

Baan Ploy Sea Via www.samedresorts.com/baanploy
Where to stay: Several resorts have taken root on the palm shaded shoreline. The young crowd tends to head for Bar & Bed Resort (www.barandbed.com. Sea-view rooms from B4,700/night) for its industrial-cabana look, as well as the modish Samed Club (www.samedresorts.com/samedclub), where romantic beachfront cottages can be had for B8,000 a night. If you prefer quiet and luxurious, next door to Bar & Bed is Baan Ploy Sea (www.samedresorts.com/baanploy), a boutique hotel that tastefully blends contemporary with rustic. You can book the deluxe seaview room for B7,350/night.