When it comes to Thailand, Bangkok, Koh Samui and Phuket usually comes to mind, depending on whether you're a shoppaholic, a party-goer or a beach bum. But instead of going to the usual spots you've probably gone to many times, why not head over to Thailand's southern beach resort town for a retreat? If you still need a reason to head there this summer, here are a few.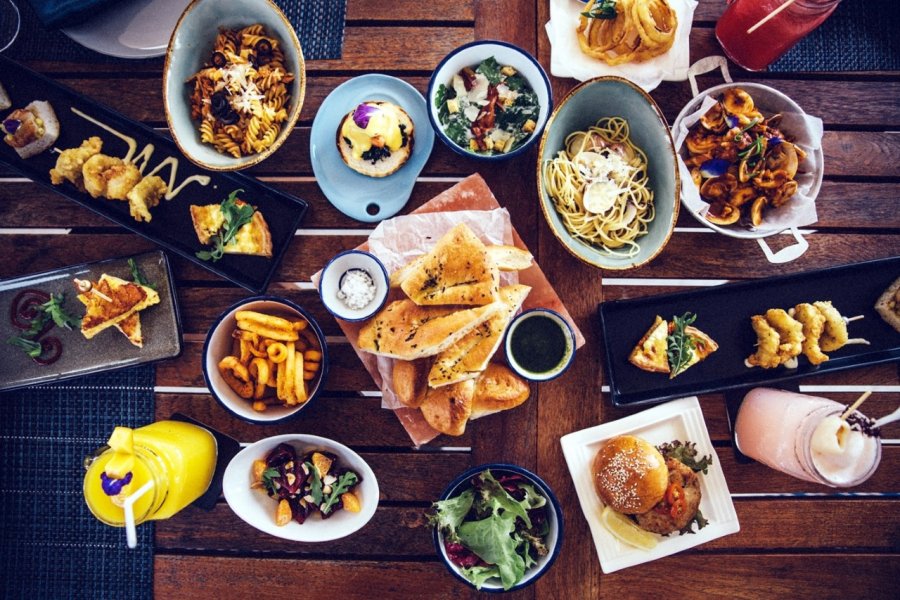 Opened last year, SO Sofitel Hua Hin has made a name for its monthly beach parties (the next ones are scheduled for Jun 3, Jul 1 and Aug 5). The newly launched Sunday Brunch Club (every Sun at 12-4pm) is perfect for those who've perhaps partied a little too hard the night before. At B999 (S$40) per person, the all-you-can-eat extravaganza serves up dishes cooked a-la-minute like truffle crab burger, salmon Florentine and "Hot Bucket" (Hua Hin seafood in chili and garlic with corn on the cob). This all goes down right by the hotel's private beach at Beach Society to a soundtrack of tropical tunes. The price includes one complimentary beer, soft drink or wine, or you can add B700 ($28) to keep the party going with free-flow drinks all afternoon. Reservations at fbadmin@so-sofitel-huahin.com.
Beach Society @ So Sofitel Hua Hin, 115 Moo 7, Bang Kao, +66 (0) 32-709- 555.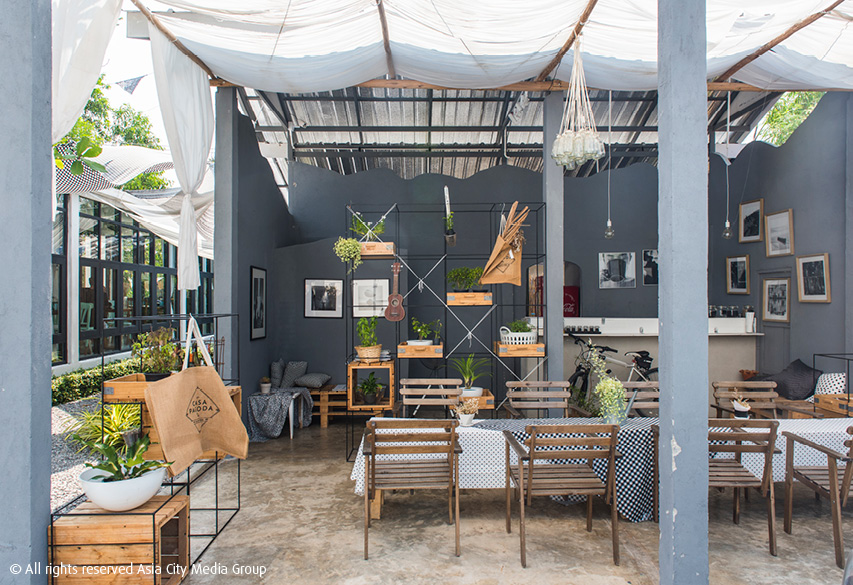 The traffic in Hua Hin town center can get pretty hectic nowadays, especially on public holidays. Break away from the crowd at this minimalistic restaurant which is the brainchild of designer couple Kornsorn Prakobkhong and Rossalin Sainimnual. They serve up a cute black-and-white aesthetic along with moka pot espresso—a mix sure to work magic on your Instagram. The Thai food takes a traditional route and includes khao khai khon tom yam goong (rice with omelet top with spicy prawn soup, B95 (S$3.80)), lab moo tod (spicy fried pork balls, B95 (S$3.80)) and grilled pork spicy salad. The space is also pet-friendly—a bonus if you're traveling with your pooch.
1+ Day Artist, Soi Hua Hin 101, Khao Tao, Phetkasem Rd., +66 (0) 32-908-355, +66 (0) 85-503- 333.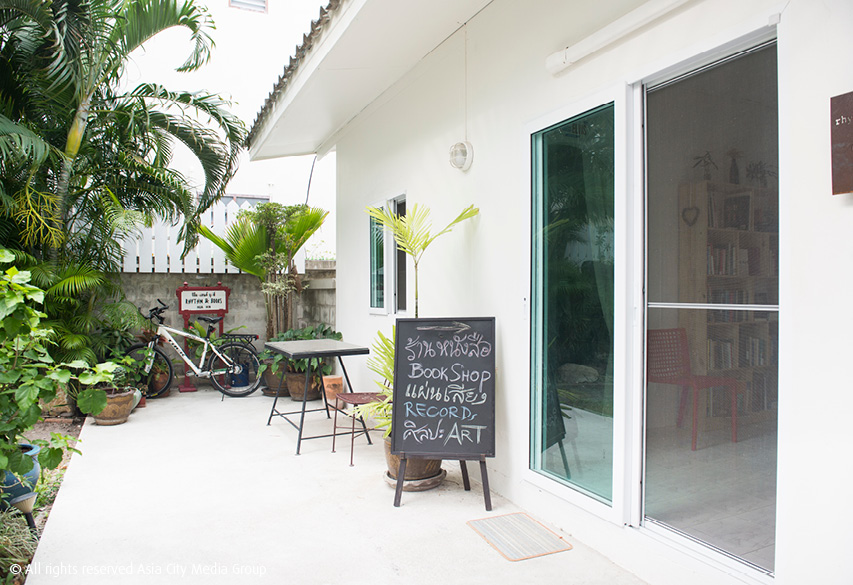 Break away from the sand, sea and sun, and make a stop at this seriously petite bookshop run by reputed travel writer Panu Maneewattanakul. Hidden in the backyard of tiny white home, behind Hua Hin Place on Naeb Khehat Soi 1, this indie bookstore sees Panu curate small batches of Thai and international books that span genres from music and art to food and drinks, history and sex. There's also a nice collection of vinyl records picked up from his travels around the world. You're still in Hua Hin, but it feels miles and miles from home.
Hua Hin Place Guesthouse, Hua Hin Soi 53, +66 (0) 32-516-640.
Ogle the design at Air Space
This aviation-inspired eatery was shortlisted for the INSIDE World Festival of Interiors 2016 awards for its stunning interior dominated by a full-scale model of the world's first ever aircraft, the 1903 Wright Flyer. Outside of all the photo ops, there's also an all-Thai menu designed by Supanut "Ann" Kanarak (Bangkok Bold, previously head of Four Season's Spice Market), with highlights like pomelo salad on fried wild betel leaves (miang som o). The coffee is great, too, using beans sourced from Northern Thailand
Air Space, 12/399 Hua Dorn, +66 (0) 63-916-0999. Open daily 8am-11pm.
The grand decor of this teahouse belies its location inside an FN outlet mall An antique Indian wooden arch frames the tea counter, on top of which is perched a prowling ostrich skeleton, while over in another corner stands a full suit of armor. The entire space is covered in beautiful wallpaper depicting European and East Asian landscapes, representing the historical tea trail between the two continents. As they only serve tea from Paris' Mariage Freres, we recommend ordering the highlight Marco Polo tea that comes with the fragrances of Chinese and Tibetan flowers.
FN outlet mall, 1999/99 Phetkasem Rd., Cha-am, +66 (0) 32-406-222.
Khao Yai's Chocolate Factory opens by the sea to offer Thai and international dishes like grilled rainbow lobster (B1,580/S$64.20), pad Thai (B220/S$9) and steamed blue crab (B150/100g or S$6/100g). But, of course, the stars of the establishment are decadent desserts like the yummy chocolate dome (B240/S$10). The design is quite impressive too, featuring the elegant work of Party/Space/Design studio (Bangkok credits include Shugaa, Crack and Hands and Heart), which sees bronze lamps, white marble counters and cream-color walls bathed in an abundance of natural light.
Chocolate Factory, Hua Hin Soi 65, +66 (0) 61-172-8887.
Opened last year, the beachside Seenspace mall is a hit for its regular weekend markets and live music events. One must-visit here is Virus Space, run by the acclaimed artist Thaweesak "Lolay" Srithongdee, which launched its first exhibition last September. In addition to the art, you can also enjoy great moka pot coffee (from B70/S$2.80), made with beans from Chiang Mai, courtesy of Bangkok's Brave Roasters. Vinyl junkies can also hit Dr. Doon Studio, which offers records and music books handpicked by Lolay. Be prepared for some impromptu music jams.
Seenspace, Hua Hin Soi 35, Liebwang Nue Rd., +66 (0) 92-350-0035.
Thai fashion brand Sretsis is opening a beach bar and boutique in Hua Hin. Located at the beachside Seenspace mall, the opening showcases the brand's exclusive beachwear, while also serving up funky tropical cocktails and mocktails that were designed by Bangkok speakeasy Sugar Ray. Do note, reservations are required at supapan@sretsis.com.
Seenspace, Hua Hin Soi 35, Liebwang Nue Rd., +66 (0) 92-350-0035.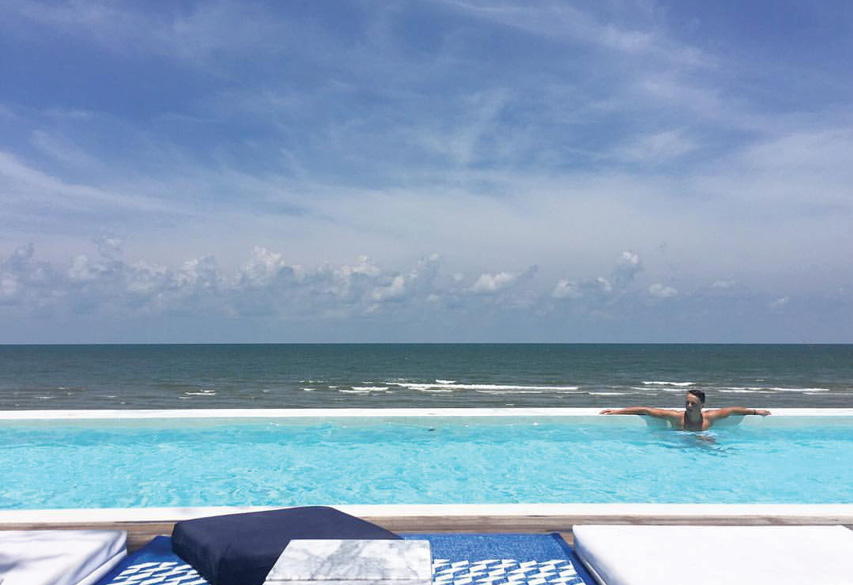 Hit the bar at Oasis x Seenspace
Once you're done browsing the records or shopping for beachwear, head over to the area right by the sandy beach, which has just been transformed into an aquatic swimming pool, complete with bar and beanbags looking out over the blue expanses.
Seenspace, Hua Hin Soi 35, Liebwang Nue Rd., +66 (0) 92-350-0035.
Pattaya's hit beachside container cafe has expanded to a second branch in Hua Hin. The new spot sits on what is said to be Hua Hin's last piece of private beach, at Veranda Residence resort. The vibe is similar to the Pattaya counterpart—indoor and outdoor seating, nautical bean bags—an so too is the menu of refreshing popsicle drinks, creamy milkshakes, cutesy waffles, soft-baked cookies and colorful ice-cream sandwiches. Here, they also do an all-day brunch menu, featuring dishes like bacon-wrapped asparagus eggs Benedict, sweet potato fries with truffle mayonnaise, and cheesy scrambled eggs with prosciutto on toast.
Veranda Residence Hua Hin, Khao Takiap, +66 (0) 98-250-6881.
This restaurant comes with spectacular 360-degree views of the ocean on one side and the mountains on the other. A great low-key escape if you're not a fan of Hua Hin's overly packed seafood restaurants, here the food comes with successful fusion touches like pla la songkreung (fermented fish) spaghetti (B190/S$7.70) and fried river prawn in tamarind sauce (B380/$15). But it's mostly about the setting, hidden away in a secluded pool villa resort down in Khao Tao. While you're there, make a detour to Pranburi. The 200-year local market that takes place every Saturday is a genuinely delightful change from the touristy Hua Hin Night Market and Cicada Market.
The Spirit Hua Hin Resort, 8/1837 Hua Hin Soi 134, +66 (0) 83-066-0035.
---
New places to stay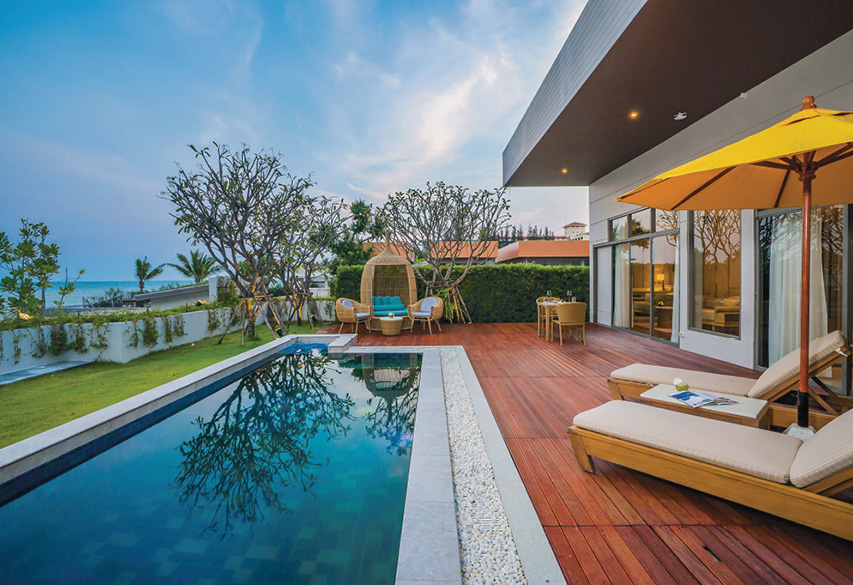 Comprising 196 villas and rooms, Hua Hin's latest resort is actually located in Cha-am, a 15-minute drive from the town center. Rates start from B3,398/night (S$138/night)
1499 Petchkasem Rd., +66 (0) 32-898-989.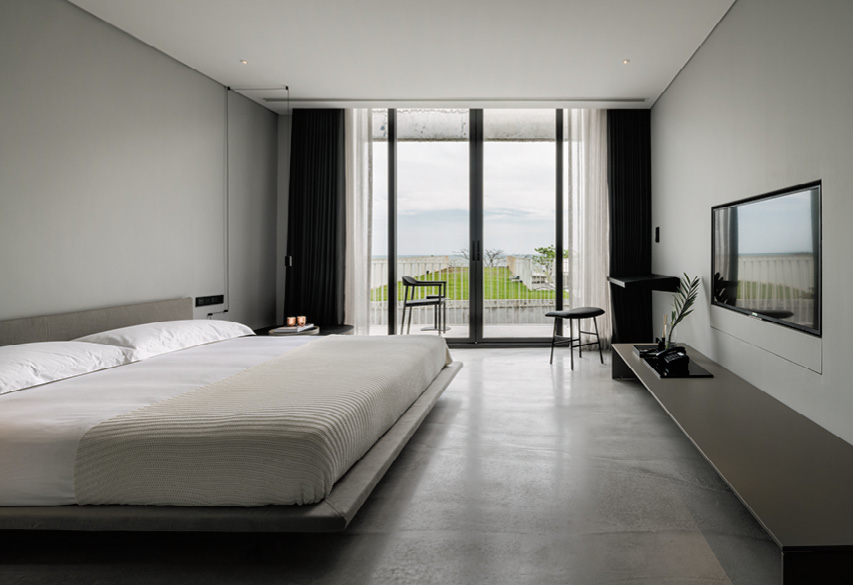 Thai resort architecture master Duangrit Bunnag (The Naka, Alila Cha Am) is behind this simple yet brutalist concrete construction. Rates start from B8,000/night (S$325/night).
4/F, 13/14 Seenspace, Hua Hin Soi 35, +66 (0) 91-712-8822.
It offers just two five-bedroom villas by the sea, each with their own 15-meter pool, dreamy beach pavilion on the sun deck and butler. Rates start from B2,700/night (S$110/night).
1885 Petchkasem Rd., +66 (0) 96-889-8899.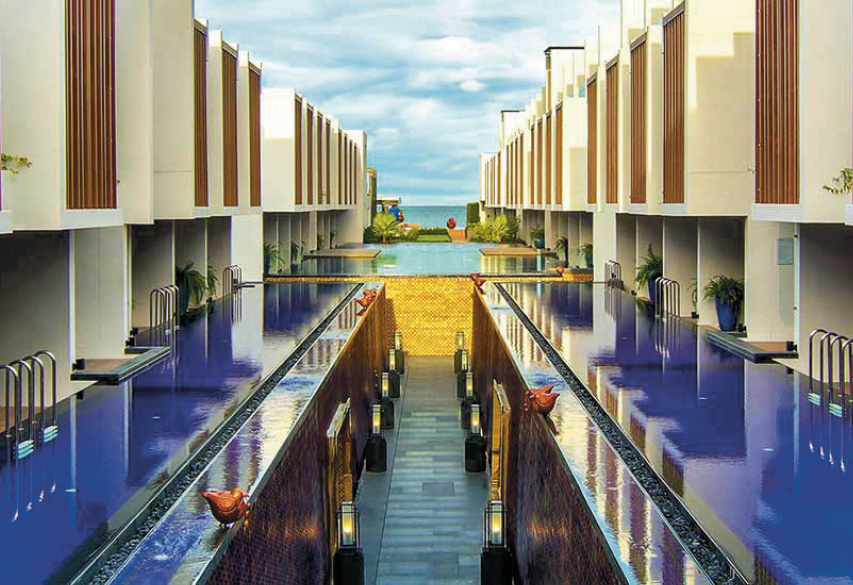 One of the biggest hotel projects of 2016 opened late last year boasts a stunning, two-story-tall waterfall at the lobby, while a walkway flanked by elevated swimming pools leads to the beach. Rates start from B3,600/night (S$146).
1392 Petchkasem Rd., +66 (0) 32-421-777.