Our top picks for where to go, where to sunbathe, where to party and more.
Top Walking Street
Bophut
Samui is now obsessed with walking streets, and there's one almost every day of the week. If you have limited time, then this is the one you should try. Bophut stretches along the entire Fisherman's Village Street where wooden shophouses are home to cool restaurants, cafes, shops and guesthouses. On Fridays, street vendors take over this tiny street and sell everything from food and cooking ingredients to souvenirs made from coconut shells. Foodies can sample local snacks at Kanom Chine Pa Somchai (B40, 087-265-4111) and Pad Mii Pa Paichit (B30, 080-147-4680) and refresh themselves with the street-mixed mojitos (B60). At the mid-point of the road (where The Pier is) there is a small space where local artists do traditional music and performances, which vary every week.
RUNNERS-UP
Maenam

At Maenam intersection where you would turn left for Kanom Chine Pa Maitree (which does wonderful nam ya, 077-247-075. Open daily 8am-3.30pm), turn right instead and you'll hit a walking street every Thursday from 5-10pm. Vendors sell vegetables, snacks and clothes. The goods aren't that exciting, so make just a quick stop on your way to dinner.
Nathon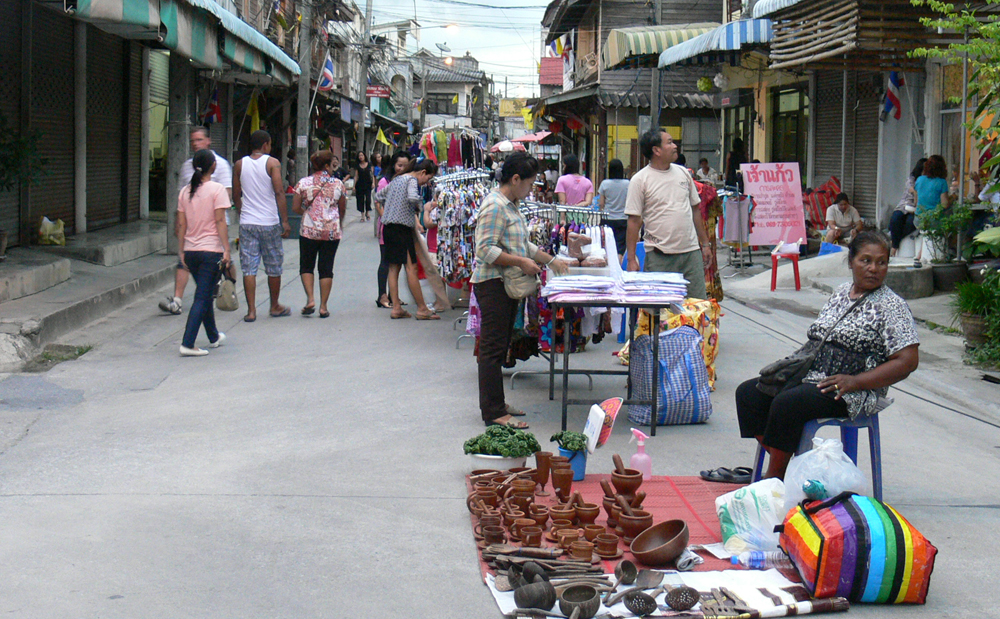 Every Saturday between 5-10pm, Angthong Road, parallel to Nathon Beach Road, is closed to traffic to make way for local street vendors selling their food and clothes. This place is more for locals, so there's not much in the way of souvenirs and t-shirts. But there's plenty of food like deep fried fishballs and local Thai sweets.
Top Nature Spot
Na Muang Waterfalls
There are two small waterfalls at this spot: Na Muang 1 and 2. While Na Muang 2 is more crowded, thanks to the nearby elephant trekking service and zoo, Na Muang 1 is the place to go, with a beautiful, clear stream falling from a ten-meter cliff into a small pond. B20 parking fee and free entry.
RUNNERS-UP
Hin Lat Waterfall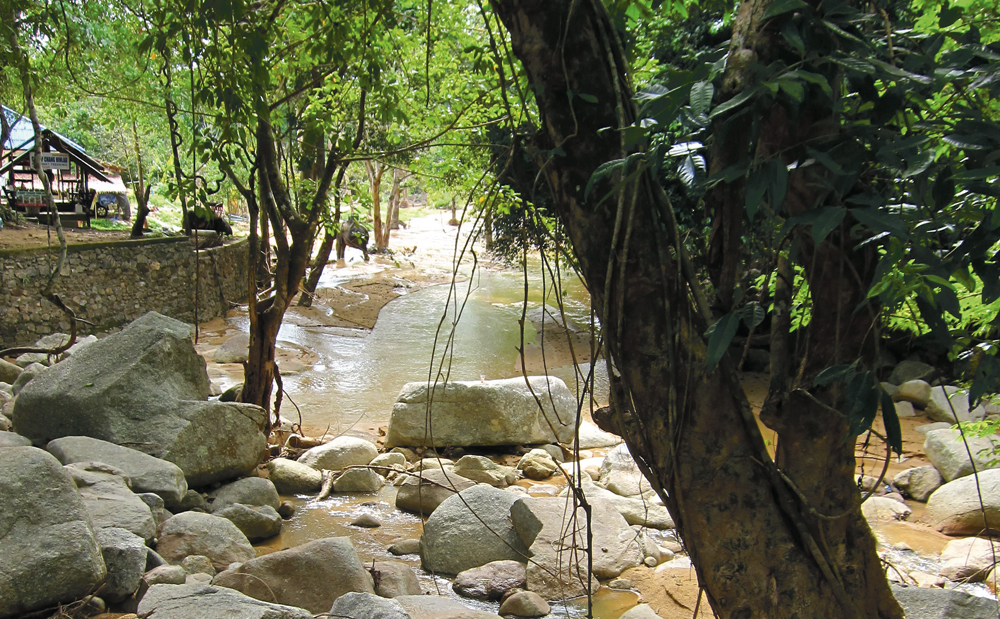 Hin Lat is a small waterfall located only few kilometers from the main road. It sits on the Lipa Yai River and is part of a national reserve. Walk across the falls and you'll find the Hin Lat Buddhist Monk Sanctuary for meditation. Free parking and entry.
Hin Ta Hin Yai

Forget the sex museums of Europe, this is truly au naturel. Hin Ta is a rock pillar that looks like a penis and Hin Yai is a rock that looks like a vagina (you need a bit of imagination on this one). On the way back, stop for some kalamae, a local snack. B20 parking fee and free entry.
Lamai Viewpoint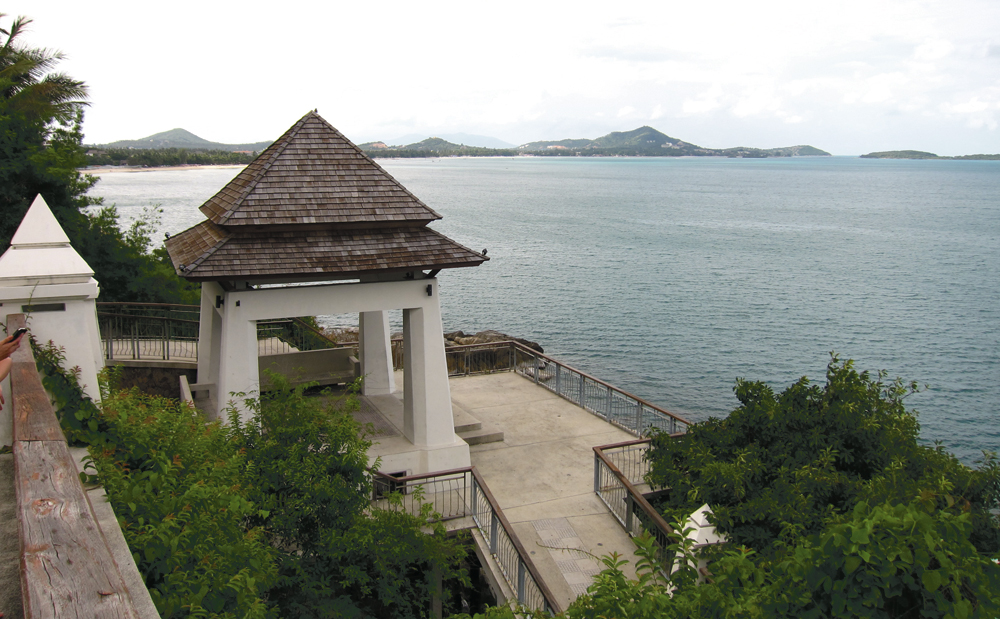 Driving along the main road from Chaweng Beach to Lamai Beach, there's a viewpoint where you can see both beaches. There are stairs so you can walk down to the sea below for photo opportunities. Free parking and entry.
Top Island Day Trip
Angthong Marine National Park
Only 20 km from Samui is Angthong Marine National Park, which covers an area of 102 sq kilometers and is made up of 40 small islands. But as there are only a few islands we're permitted to set foot on, a visit to the marine national park only really takes a day.
Countless travel agents sell this day trip but the cheapest option we found without compromising too much on quality is by Samui Leisure (083-434-1882, 086-883-3219, www.samuileisure.com). They offer a day trip with Samui Island Tour at B750, inclusive of a roundtrip transfer from your hotel to the port, one meal, soft drinks throughout the trip, snorkeling goggles and the national park fee. If you want to kayak, it's B1,200 but we're not big on exertion.
The pick-up is around 7:30am and the boat departs at 8:30am, taking you first to Koh Mae Koh (Mother Island) where you need to climb up the newly-built stairs to see the Inner Sea, a lagoon entirely surrounded by lush hills. After lunch on board, you'll visit Koh Wua Ta Lub (Sleeping Cow Island). While farang tourists
are enjoying the sun and sand, we encourage you to put on your trainers (flip-flops not recommended) and go for a trek to the hilltop. Follow the rope and climb up the hill for 500 meters (no stairs, sorry) until you reach its peak at 262 meters from sea level. It's at least half an hour each way but we promise once you're there, all your exhaustion will disappear as you enjoy the 360-degree panorama of the entire Angthong Marine National Park. Soak it up, as it's even rougher going back down. The boat leaves Koh Wua Ta Lub around 3:30pm, and you should be back on the mainlaind at around 5pm, weather permitting. Programs can be customized and vary from agent to agent. You can also try Lomprayah (B2,100 by catamaran, www.lomprayah.com) and Seatran Discovery (B1,900 by yacht, www.seatrandiscovery.com).
Angthong Marine National Park is closed Nov 1-30 every year.
RUNNERS-UP
Koh Tao and Koh Nang Yuan
A little further out, both Koh Tao and Koh Nangyuan lie north of Samui. (Koh Tao is really closer to Chumphon.) Normally, most tours will take you to Koh Tao in the morning for sunbathing and snorkeling and to Koh Nang Yuan, where you can catch views of a beach that connects three small islands, in the afternoon. Prices are inclusive of a roundtrip transfer, soft drinks and one meal. Try Samui Leisure (B1,700, www.samuileisure.com) or Lomprayah (B1,800, www.lomprayah.com).
Koh Taen and Koh Matsum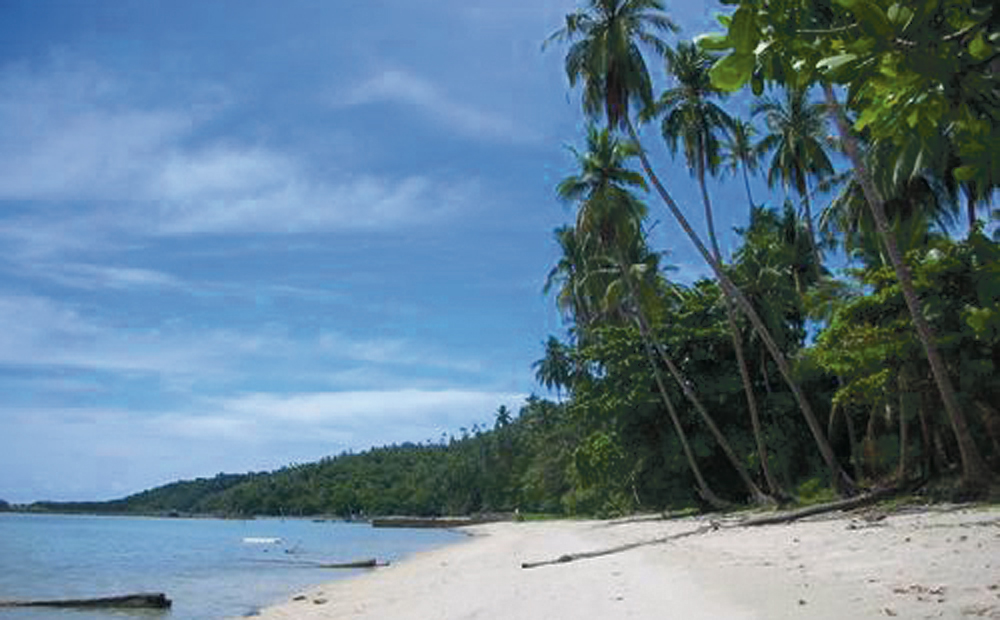 These two small islands located southwest of Samui are best known for their untamed forests and beautiful corals. A day trip runs from 9am to 3pm. Try Thai Tour Group (B1,700, www.thaitourgroup.com) or Magic Samui (B1,300, www.magicsamui.net).
Top Nightlife Spot
9 Gems
Hidden away on one of the island's many hilltops, 9 Gems combines fine dining with breathtaking views of Pru Chaweng (Chaweng Lagoon) and Chaweng town center below. The menu offers fusion food (from B400), tapas (from B300), desserts (from B300) and cocktails (from B350). And it's the only place on Samui that stocks both prosecco and Moet & Chandon. Request to be seated on one of their beds on the rooftop to enjoy the 360-degree view. Settling yourself in just before sunset is highly recommended.
141/190 Moo 6, Bophut, 077-256-125, 080-692-0520. Open Tue-Thu 4pm-midnight, Fri-Sun 4pm-2am. www.9gemssamui.com
RUNNERS-UP
Green Mango & Sweet Soul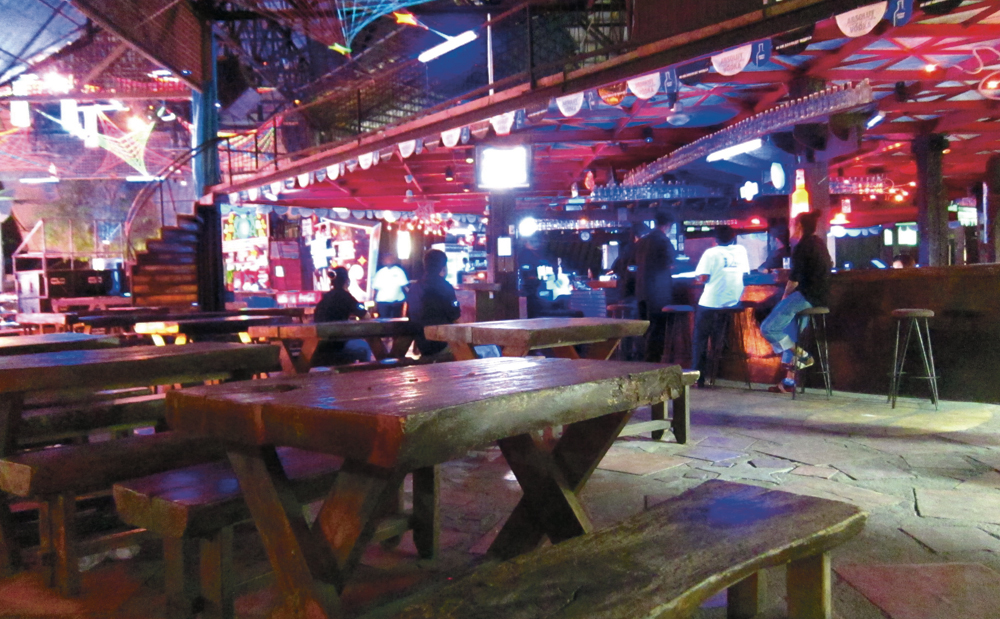 This has long been one of the most popular nightclubs in Samui. The real party starts at midnight and continues until just before dawn. With a gigantic open-air space that contains several bars, pool tables, live performances and huge dance floors, all you need is a plastic bucket of Sangsom mixed with Red Bull and some straws. If midnight's too late, stop by at Sweet Soul, the sister club of Green Mango (located right in front) to warm up.
Soi Green Mango, Chaweng Beach Rd. Open daily 9pm till late.
www.thegreenmangoclub.com
Sound Club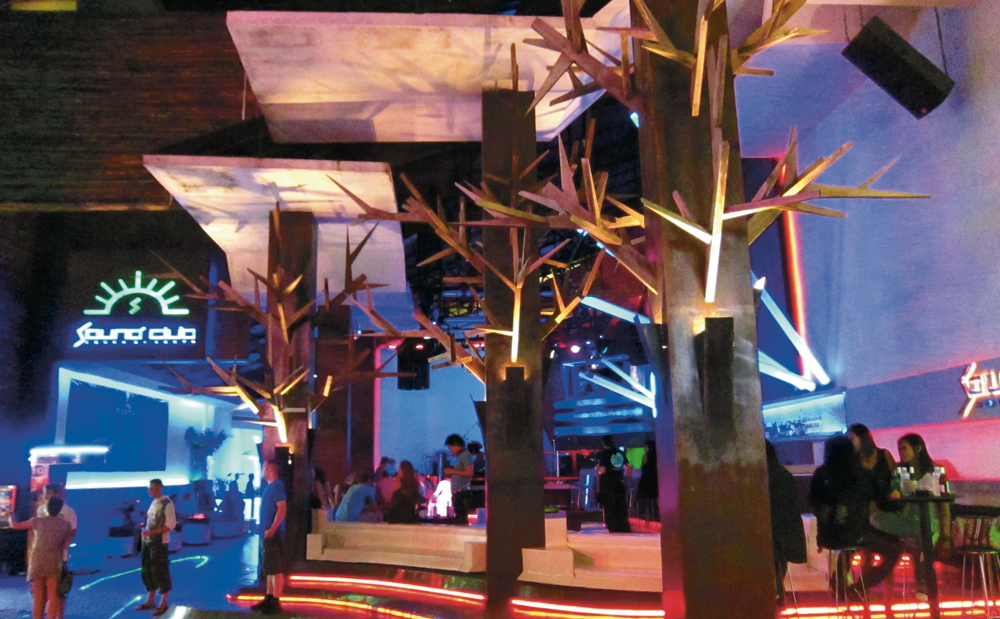 A great spot to take the party after you're done with Green Mango. Sound Club has both open-air and indoor spaces, and the DJs are usually the ones who do the Full Moon Parties on nearby Koh Pha Ngan, featuring all night hip-hop and R&B.
Soi Green Mango, Chaweng Beach Rd., Open daily 11pm-6am. www.soundclubsamui.com
Top Local Dining
Sabeinglae
Sabeinglae offers a long list of authentic local dishes like gang kua hed lhoob (mushroom curry), wai kua (squid simmered in coconut milk), and gang som pla grabog yod mapraw (sour curry with fish and young coconut). Also try the fresh oysters with deep-fried garlic (B40 each) and pla krapong tod nampla (deep-fried seabass). The kluay buad shi can't be missed for dessert. Unlike other fine seafood restaurants in Samui, the bill is very affordable and will probably cost you less than B1,000 for two.
438/82 Moo 1, Maret, 077-233-082, 081-538-7045. www.sabeinglae.9nha.com
RUNNERS-UP
Janhom
Test your tongue with Janhom's fiery Southern dishes like nam prik goong sod (vegetables with shrimp relish, B120) and wipe your tears away with the kua gling moo (stir fried pork with spicy herbs, B150).
7/3 Bang Por Beach, 077-236-458. Open daily 10am-10pm.
Kuay Tiew Moo Pratuwat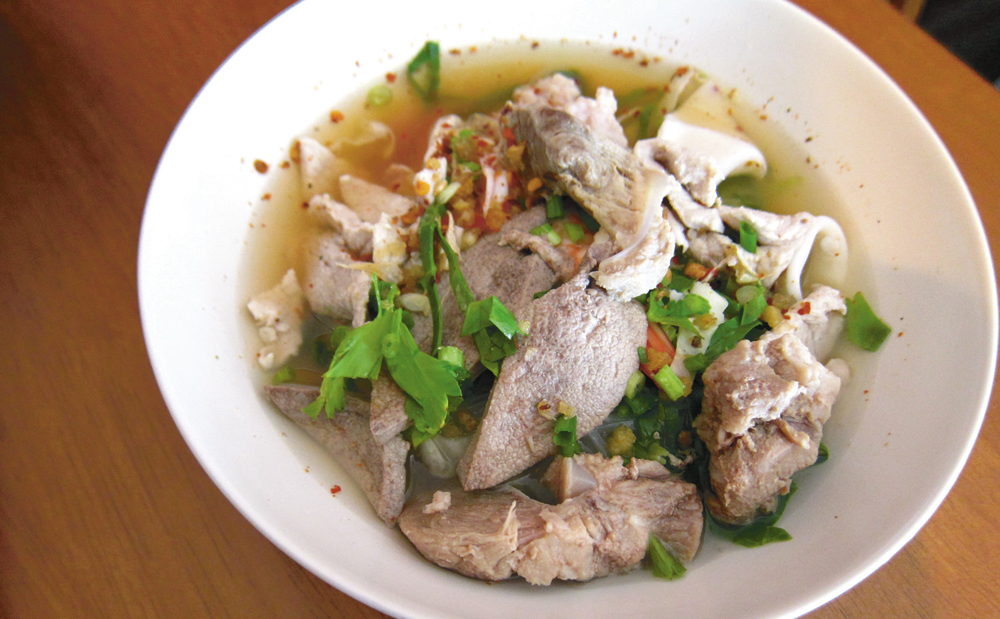 New but already quite popular, it stands out a bit from the others, in terms of both the vintage décor and concept—think Plernwarn in Hua Hin. Their highlight is the jumbo noodle (B60) which gets you up to three toppings including boiled and steamed pork with fresh seafood. Also try O-Charos (B20), which mixes o-liang and cha dam yen in one glass.
In front of Wat Lamai, Lamai Beach, 086-277-0268.
Open daily 9am-10pm. Free parking at the temple.
Top Sunday Brunch
Beach Republic
The club at Beach Republic embodies a hip, contemporary Mediterranean beach lifestyle. Elegant and sexy with its red hot decor, the mood here is more energetic and comfortable than, say, at Nikki Beach (see right). There are two infinity pools available with regular DJs and live performances. The Ultimate Sunday Brunch Club features a buffet offering myriad international options like meat carving stations, seafood, Thai dishes, sushi, cold cuts, and crepes suzette. Outside those hours, entry into the club for outside guests is B500, but that does turn into F&B credits. There are also 39 rooms available from B3,900 per night.
176/34 Moo 4, Maret, 077-458-100. Sunday brunch B1,400, 11:30am-3:30pm. www.beachrepublic.com

RUNNER-UP
Nikki Beach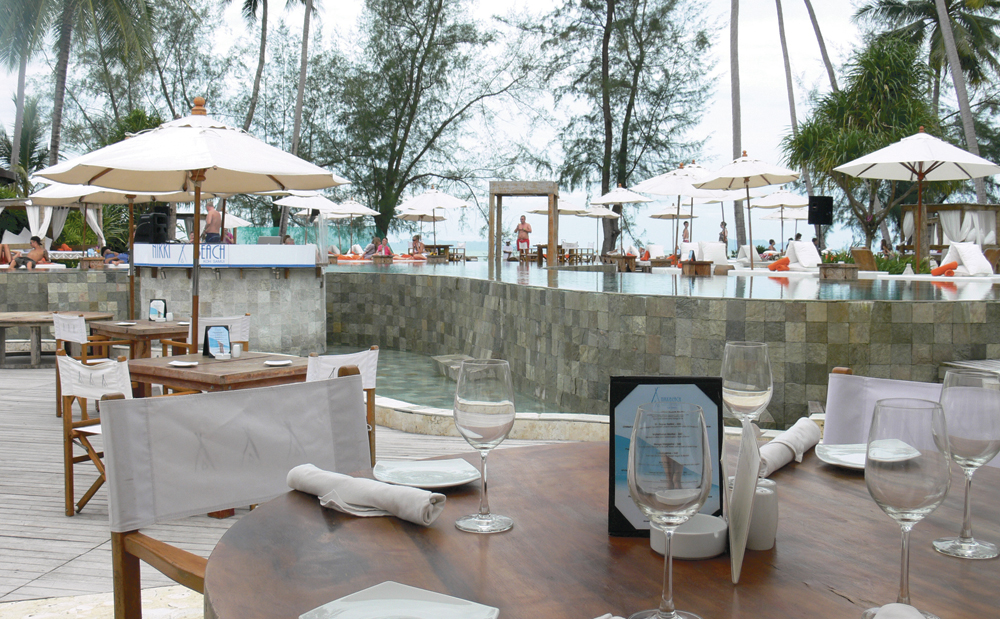 The Thai sister of celeb-hang-outs, the Nikkis in Las Vegas, Miami and St. Tropez, Nikki Beach touts big star-spotting potential. In real life, you'll see lots of Western tourists on their throw pillows, daybeds, plush champagne beds and Nikki's signature teepees. The highlight of the week is the Amazing Sunday Brunch, offering over 40 dishes including seafood, sushi, meat carvings, and desserts. The brunch includes one free mimosa or bellini. Annual membership (approximately B7,500) gets you entry into the club for a year, but won't include special events like Sunday brunch. Private bungalows available, starting from B4,600.
96/3 Moo 2, Lipa Noi, 077-914-500. Sunday brunch B950, 11am-4pm. www.nikkibeach.com
Top Tea Room
Namcha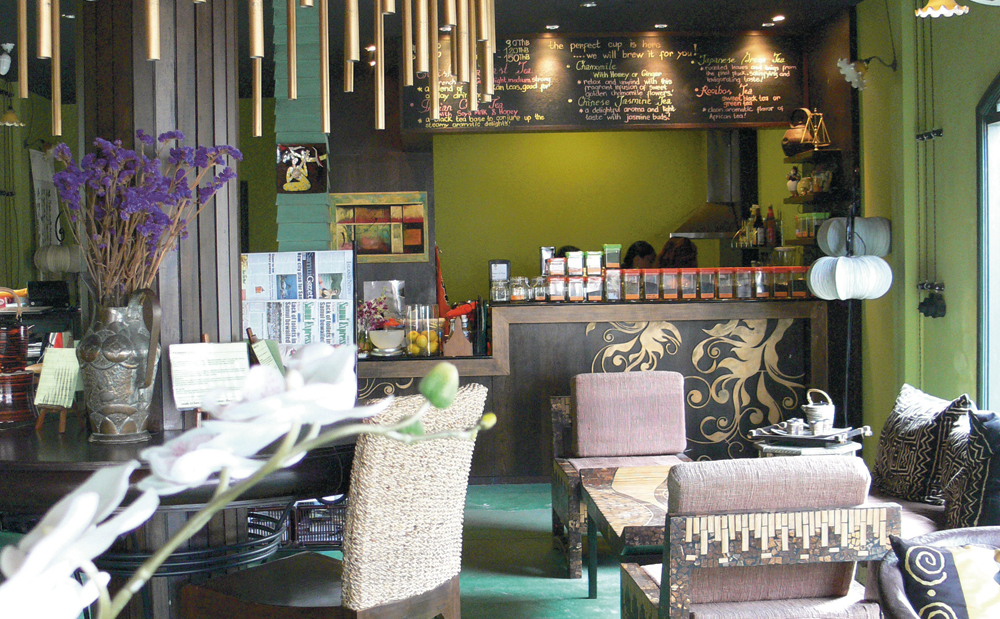 Run by a Filipino family with an obsession on tea, the teahouse is just by the entrance of Fisherman's Village and is one of the most charming buildings in the area. Like almost everywhere in Samui, the place offers an open-air vibe, and there are four sections with Japanese, Chinese, African, and English tea room styles. Their offerings range from English breakfast and Jasmine, to chai tea imported from around the world. Prices start at B120 per pot.
Fisherman's Village, Bophut Beach, 077-427-115. Open daily 9:30am-10:30pm. www.namchasamui.com
RUNNER-UP
Le Salon de Ti

Created by a couple, Alex and Ti, Le Salon de Ti has everything from desserts to cocktails with a spot of tea. An open-air space on the second floor of the teak building is decked out in vintage-style French furniture, white chandeliers and antiques, and is perfect for afternoon high tea (from B590 for two people). As for the selection, there are 23 kinds of Dilmah tea, served hot or cold. And if you are a wine fan, the place also has an extensive wine list, with more than 1,200 bottles from 17 countries.
Zazen Boutique Resort, Bophut Beach, 077-425-085. Afternoon tea available daily 2-5pm. www.samuizazen.com
Top Café
Bakubung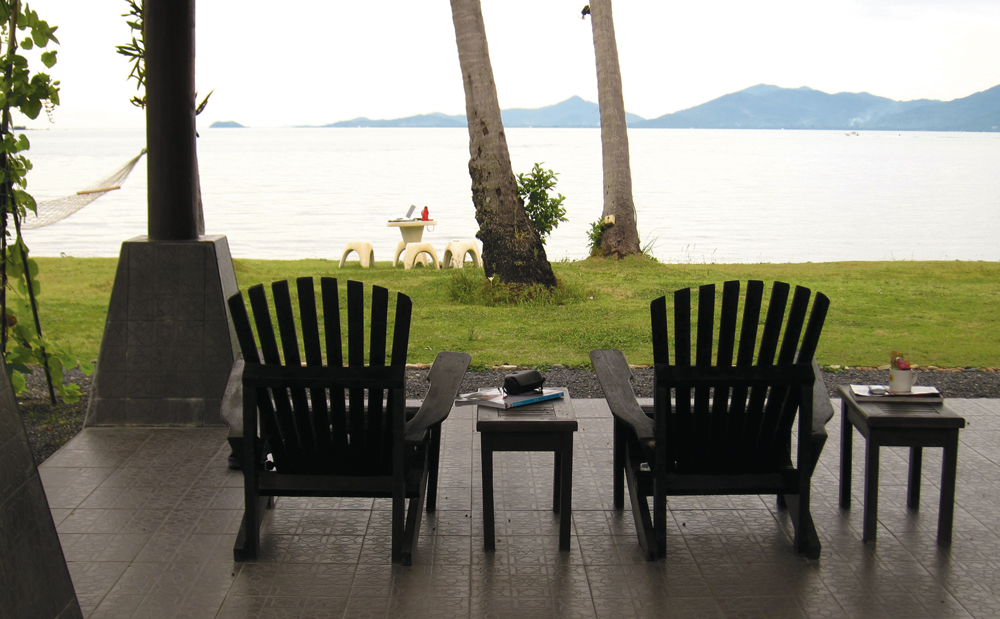 A charming baan baan beach side cafe located just around the corner from the Fisherman's Village, this is the perfect spot to relax and enjoy the scenery, especially if you have a couple of hours left before catching your flight (it's just 5km from the airport). The outdoor area is very spacious, and the cafe serves some snacks like ham and cheese baguettes (B80) along with hot and cold beverages, including signature drinks like the Bakubung iced lemon tea (B85). Free Wi-Fi and parking.
145/5 Moo 1, Bophut Beach, 084-636-9090. Open daily 10am-8:30pm.
www.facebook.com/bakubung
RUNNER-UP
Kalasea
Located right on a cliff between Nathon and Maenam beaches, this four-month-old artsy yet adorable beachside coffee house is a spot not to be missed. The naval theme shows up in nearly every detail of the place from their furniture, to their souvenirs. The drink options, though, are very basic: coffee, tea, beer, and some bottled cocktails (B20-B100). A glass of iced latte (B60) will probably last you your time there, or else order their jazzy Blue Hawai (B40) to go along with their navy blue theme.
Angthong, Ring Rd., 086-558-3290. Open daily 10:30am-8pm. kalasea.webs.com

GRAND OPENING
ESSENTIALS
How to get there
Hiso: Just hop on a Bangkok Airways (www.bangkokair.com) flight. A web promotion starts from B6,520 roundtrip, inclusive of taxes and surcharges. A roundtrip ticket from THAI Airways (www.thaiairways.com) is from B10,370.
Low-cost: Nok Air (www.nokair.com) together with Lomprayah Ferry is offering an air ticket-plus-ferry package. You will fly from Bangkok to Nakhon Sri Thammarat (from B1,295 one-way) or Surat Thani (from B1,200), then get shuttled to the pier by bus to get on the ferry to Koh Samui. Rates are for a one-way trip, exclusive of taxes and service charge. Cost 6 hours.
Old school: Sombat Tour (www.sombattour.com) takes you from Southern Bus Terminal to Don Sak Pier in Surat Thani (B542-632 one-way) where you then take a ferry to Koh Samui (Raja Ferry, B150, www.rajaferryport.com). Buses leave at 7:30am, 7pm, 7:30pm and 8pm, and it takes around 13 hours in total. Another option is Lomprayah (www.lomprayah.com), which leaves Bangkok at 6am, heading to Chumphon where you get on its catamaran boat to Koh Samui (via Koh Tao and Koh Pha Ngan). The whole trip takes around 11 hrs and is B1,400 one-way.