We all love a good breakfast and/or brunch to start our days off properly, but in times like these, you'll have to settle for leveling up your breakfast in bed. Breakfast delivery, even in Bangkok, has never been a big thing, but times are changing. These breakfast delivery options will improve the outlook of the rest of your day.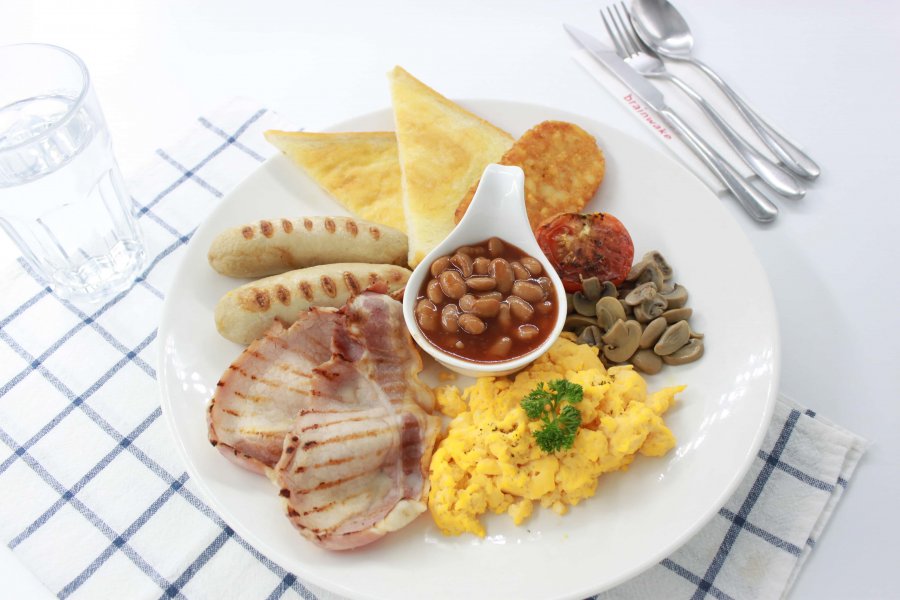 This rapidly expanding chain serves an impressive array of French pastries and breads, as well as a wide variety of breakfast dishes. Those include salmon eggs Benedict (B250), Isaan kai ka ta (grilled eggs with Thai and Chinese sausages, B85) and globe-spanning breakfast plates: American (two eggs any style; bacon, ham or sausage; toast with butter and jam; B125), English (two eggs any style; back bacon and sausages; toast; baked beans; butter and jam; B325) or Japanese (grilled saba, salad Japanese rice, B185). Right now, the cafe is offering buy-one-get-one on select dishes for delivery, too.
How to order: Available on Lineman, Foodpanda and Grab. Visit their Facebook page for more information.

Credit: Breakfast Story
This North American breakfast specialist's comprehensive list of morning classics hits the spot. Get the classic stack (B250), a fully loaded pile-up of three scrambled eggs, bacon and hollandaise on top of thick Texas toast with a side of country potatoes. The French toast (B250) with brown sugar vanilla syrup, meanwhile, makes for an indulgent twist to your morning routine. Wash it all down with the PB&J smoothie (all-natural peanut butter, blueberries, banana, honey and milk, B150; add B50 for whey protein) or the freshly pressed, no-sugar-added Red (beetroot, apple and carrot, B150).
How to order: Call 02-258-1461 or visit their website or Facebook page. Also available on Grab, Lineman and Foodpanda.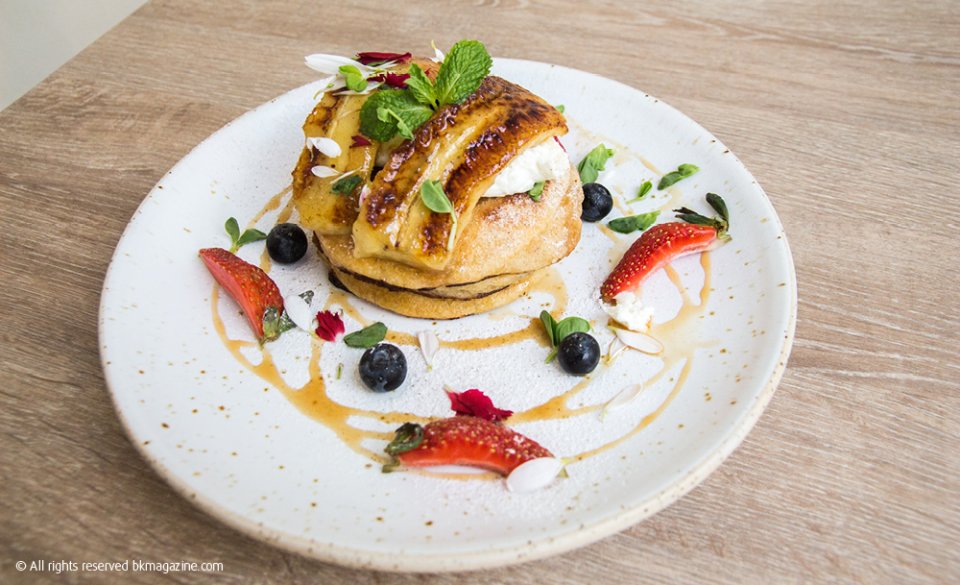 Brekkie offers dishes that lean toward the healthier side. You'll find lighter versions of hearty dishes, like the Skinny Royale (B280), an adaptation of eggs royale with smoked salmon, a poached egg, rye toast and a less-fatty version of hollandaise, and sweet treats like wholewheat pancakes (B215), topped with ricotta cheese, caramelized banana and coconut butterscotch. In line with the clean-eating trend, the green spirulina-spinach bowl (B275), a combination of passion fruit, banana, shredded coconut and housemade granola, will leave you feeling satisfied.
How to order: Call 083-656-6141, or visit their website or Facebook page. Also available on Grab, Lineman, Foodpanda and Get.
This compact cafe-slash-bakery in the Old Town now offers delivery service. Try their variety of open-faced sandwiches, topped with ingredients like smoked salmon and scrambled eggs (B225) and avocado, tomato salsa and feta cheese (B225). Healthy breakfast lovers should give the apple, rocket, gorgonzola and balsamic salad (B235) a try. For those looking to sweeten up your morning meal, we recommend the lemon tart (B125) for its fresh, citric flavors, or the French toast and pancakes (B215-225).
How to order: Call 063-094-4494 or visit their Facebook page or Instagram (@brunchandbaked). Also available on Grab and Lineman.
Credit: Common Room x Ari
Common Room puts a clear emphasis on top-quality coffee, serving up cups featuring Kenyan and Colombian blends, as well as single origins beans, from top local roasters like Ceresia and Brave. For delivery, stick to the refreshing cold brew (B120). Freshly-made baked goods include croissants (B30) and roasted pork pies (B45), or you can opt for stick-to-your-ribs kinds of dishes, like the baked eggs in tomato sauce with sausage (B165). For a sweet treat, try the banana and caramel waffles with vanilla ice cream (B165).
How to order: Call 062-416-7746, or visit their Facebook page. Also available on Grab and Lineman.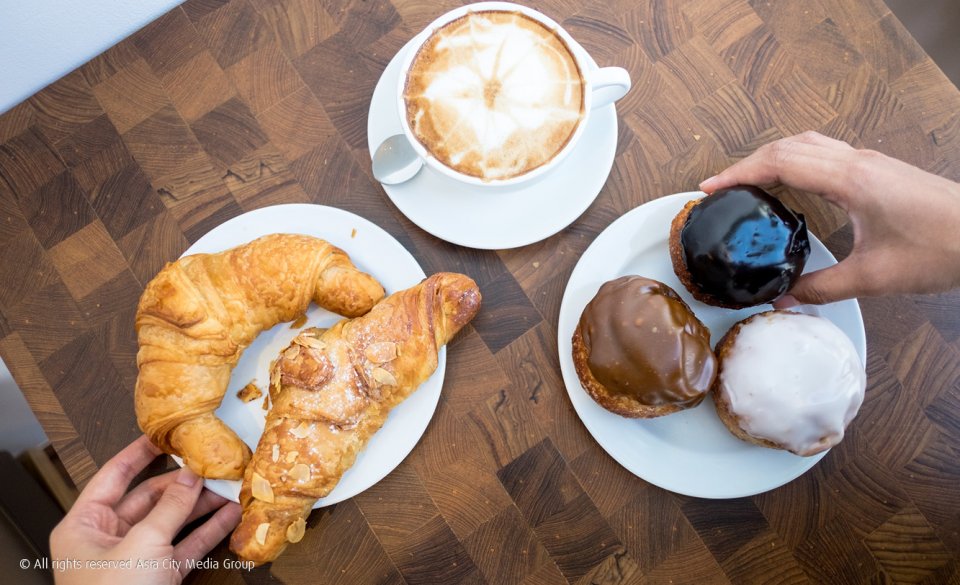 Bread lovers grab their morning fix at this Phrom Phong bakery. The bread and pastries from are made scratch, taking two to three days to prepare, resulting in deeply flavorful baguettes (B120), sourdough bread (B150) and croissants stuffed with ham and cheese (B150). Paninis like the smoky Cubano (B350) and the avocado-stuffed, vegan-friendly Guaca (B400) offer something heartier. You can also opt for sweeter remedies like the rich chocolate cake and carrot cake (both B150). The bakery serves coffee (from B80) and cold-pressed juice (B100) to go with those goodies.

Credit: Odtomato

Go healthy in the morning with this Aussie-leaning restaurant's spin on the acai bowl (B200) or the Greek yogurt and granola (B200). If you want a breakfast for champions, order the eggs Benedict (B300), eggs royale (B365) or the big breakfast (two eggs any style, bacon, sausage, baked beans, mushroom, avocado; B385). Vegetarians are catered to with dishes like the pumpkin and avocado burrito (B365), sunchoke tacos (B300) and lentil pie (BBQ yellow lentils, cashew cheese, plant-based tart and pistachios; B280).
How to order: Call 099-426-8255. You can also visit their website or Facebook page.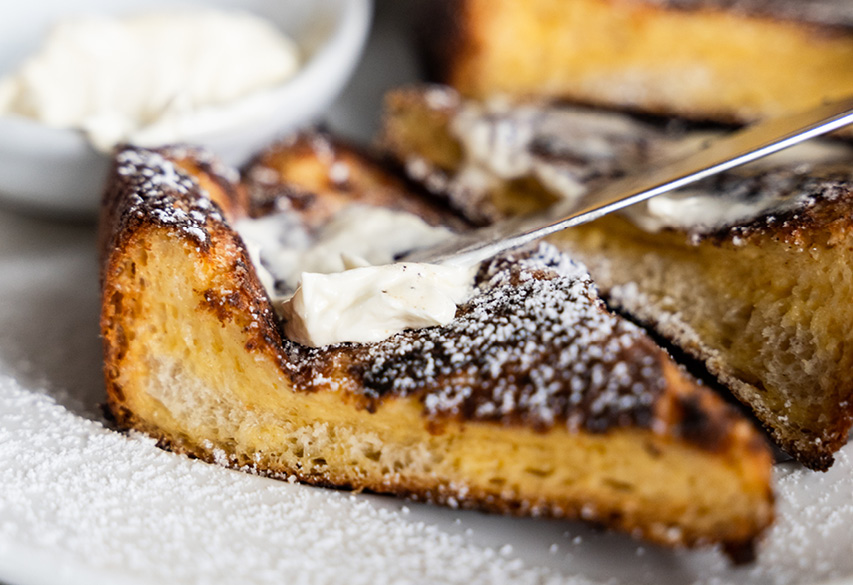 First opened in 2011 at Seenspace, Roast is now the equivalent of Bangkok's "brunch Nirvana," and with good reason. You can dive into giant stacks of waffles and pancakes (both B320) or French toast (B280) for an old-school breakfast. For something savory, give their huevos rancheros (B350) a go. But if you're on the clean-eating bandwagon, they've got you covered with the smashed avocado (country rye bread, balsamic roasted tomato, seeds; B420) and smoothie bowl (chia seed pudding, bananas, berries, almond granola, peanut yogurt; B260).
How to order: The Commons Saladaeng: call 091-018-8355; The Commons Thonglor: call 096-340-3029; CentralWorld: call 082-907-9337; Emquartier: call 094-176-3870. Visit roastbkk.com for the menu. All branches are available for delivery via Foodpanda.
This place is all about locally sourced, sustainable and organic seasonal produce. Those ingredients are put to good use in breakfast bites like the crispy bacon corn hash (B290), served with bell pepper sauce and topped with two eggs, as well as the eggplant shakshuka (B300) and quinoa, cauliflower and pumpkin frittata (B260). Even fresher dishes include the classic panzanella salad (croutons, anchovy, tomato and basil; B220), and the spicy tuna salad (mixed green, tuna, rocket, dried seaweed and spicy soy sauce dressing; B250).
How to order: Visit the website for the full menu, and call 02-662-2510. Also available via Foodpanda.